Ad buyers see promise in Snapchat shows, grumble at prices
July 18, 2017 • 5 min read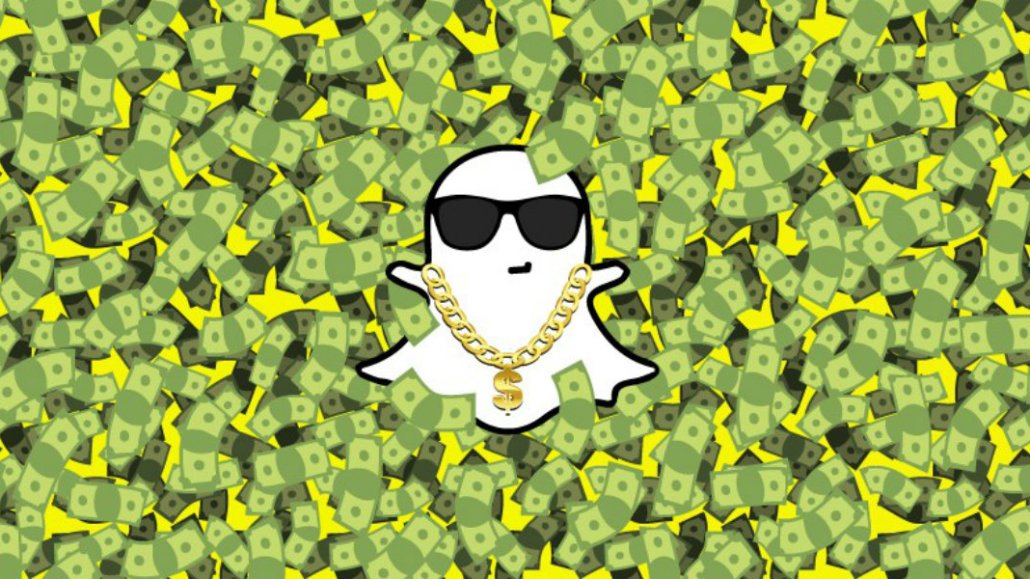 In March, Digiday reported Snap was talking up a "Snapchat Shows Initiative" to agencies, an effort to bring more exclusive, TV-style programming to Discover. It's gotten a warm welcome from video production partners like A+E Networks, NBCUniversal and Elisabeth Murdoch's Vertical Networks. For buyers, it's still a wait-and-see game.
Snap is pitching shows with a mid-roll slot that are sold on the basis of "share of voice" — that is, weighted based on the other advertisers on the show — just like its Live Story ads are. Similar to Twitter, said buyers, the pitch lets brands work with premium content at a "premium price."
Pricing is handled through the production partner. Prices are high: One buyer was quoted upward of $300,000 for a slot, but the price dropped to $100,000 when there were no takers. That's a common tactic for the company, which usually prices "hot" new things highly (remember in 2015 when it asked brands for $750,000 a day for its disappearing ads?) before dropping prices.
"We haven't used them yet, but at their initial asking price, it's not the best use of advertiser dollars unless there is room for a logical integration into the show itself," said one agency buyer. "This has been offered at certain spend levels. If there is room to negotiate, the buy becomes a bit more interesting but still limited for clients looking to drive branding."
Buyers said Snap also has some of the highest CPMs in the industry — about $22 for premium CPMs, those most suited to ads — inside the Discover section.
"Clients are always interested when it comes to Snapchat. Part of that is because it remains the sexy thing," said Jeff MacGurn, svp of the performance marketing group at Mirum. "But when I hear about Snapchat and long-form video content, I have to ask, 'Is that really how viewers interact with your platform?'"
MacGurn said his agency did a study on how content gets popular on social media platforms. About 20 percent of video content goes "viral" or gets a large number of viewers, he found. And even with other platforms like Facebook, it's no-sound autoplay that gets traction — a far cry from the shows Snapchat is creating.
Mike Dossett, associate director of digital strategy at RPA, said Snap is making a big bet, but "given the relative nascence of the offering, we like the idea of approaching this as a test, versus committing to a significant annual upfront buy." "We see a lot of value in Snap partnering with established, credible media companies for some of their new programming. They can help draft off the credibility and cross-promotional visibility of these media partners," he added.
Snap's "The Rundown" on E! averages 7 million viewers per episode, according to Snapchat, while Vertical Networks' "Phone Swap" got 11 million viewers per episode in its first season. "It's a very difficult, because as a buyer I have ask myself, 'Is Snapchat the right place to watch video content?'" said MacGurn. "Right now, it might be, but it might not even be the best use of my advertiser's money since I can go to other platforms and hypertarget audiences at a much better level."
Buck Wise, vp of strategic partnerships at WPP-owned Swift, whose client Starbucks was one of the first brands on Snapchat, said sponsorship is of less interest because it feels like more of a awareness media tactic than strategic creative opportunity.  Over lunch with some of Snap's consumer goods team last year, one executive told Wise that Snap was "going to get into the vertical TV content space."
"I was excited when Snap told me and became curious  if we could create our own branded-content shows," he said. "But it's obviously working with networks only at this time, so a straight sponsorship is more placement or brand affinity focused and less interesting for content creators."
Snap's Shows are an important move for the company, which has seen declining performance and encroaching competition from Instagram Stories. The platform has incentivized media buyers with discount coupons and media credits for the second quarter of 2017 in an effort to sweeten the deal for those still worried about the platform's performance. Last week, Morgan Stanley downgraded Snap stock to overweight, with analyst Brian Nowak saying in a note that the ad product is "not evolving/improving as quickly as we expected, and Instagram competition is increasing."
"Selling against Snap Shows is one of the ways that Snapchat can become a strong player in the space again," said a digital media buyer. "Shows are something sticky that keeps people in platform, ensuring that they have a key differentiator against Instagram, Facebook or Messenger. To further their appeal to advertisers, they need to diversify their ad products, increase tracking and strengthen the number of content partners they have."
Wise said Snap has an opportunity here: "Brands make the mistake of seeing it as TV versus digital. It's not that black and white. Young people do want to watch things on mobile." The difficult thing for agencies is that Snap ads — whether on shows or elsewhere — need to be shot vertically.
A large part of the problem isn't necessarily that Snap's shows aren't catching on, but an overall immaturity in the marketing. "The budget is just not comparable for content on platforms," said one top buyer. "Right now, there is no business model yet for ad-back long-form video content on platforms. But that may change. Long term, it's all up for grabs for everyone, including Snapchat or Facebook."
https://digiday.com/?p=246004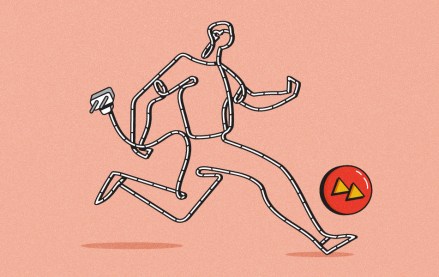 September 22, 2023 • 4 min read
Women's sports are having a moment. Brands, media companies and agencies are looking to get in on the action.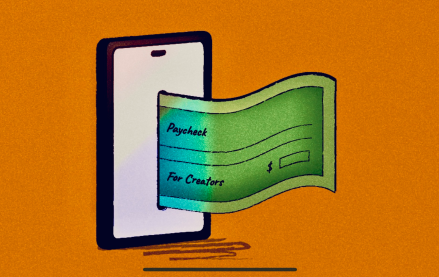 September 22, 2023 • 6 min read
The Hollywood strikes were supposed to be a game changer for many of them, but the situation hasn't quite lived up to the hype.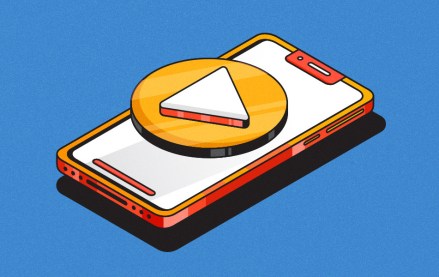 September 22, 2023 • 5 min read
Given the rise of short-form video, agencies that focus on the format, rather than specific platform expertise, will reap the rewards.