After sluggish starts, more publishers are finding Snapchat a moneymaker
October 26, 2019 • 7 min read
•
•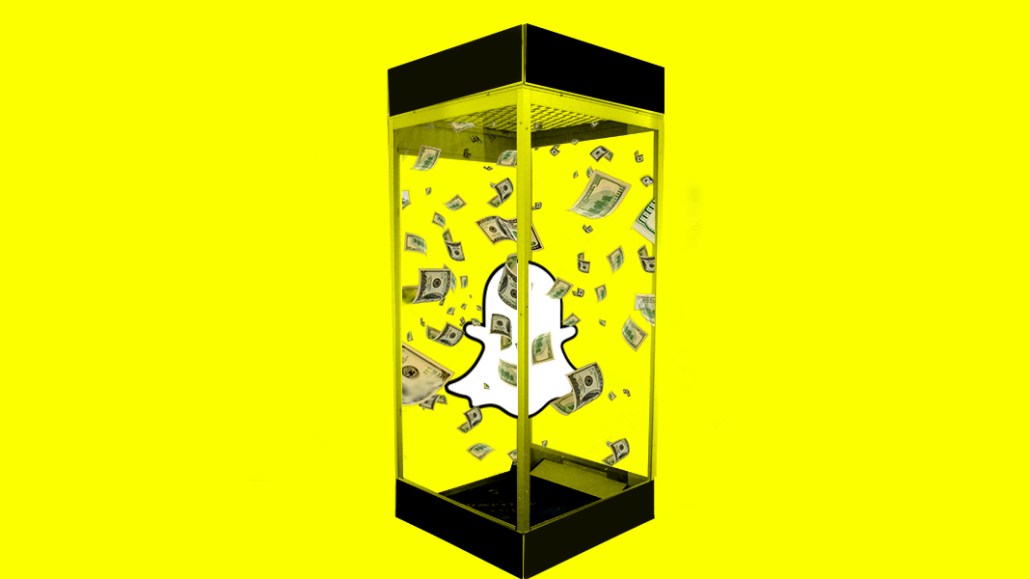 What was once a money pit for some publishers is now becoming more of a gold mine.
Snapchat Discover has become a profitable venture for both early adopters and relative newcomers to the nearly 5-year-old media feature. But for those who've seen success, it's an exercise in figuring out what works without wasting too much time, money or effort in the process.
When Discover first launched in January 2015, first-moving publishers eager to be where younger audiences were spending their time were confronted with the reality of having to invest money and human resources into developing Snapchat-specific content. For some, The New York Times and CNN included, the ROI just wasn't there.
But times have changed. Whistle, which operates eight Discover channels, reports a "notable increase" in revenue of late. Group Nine, which has channels for The Dodo and three other brands, said Snapchat is now profitable. Similarly, Hearst's Cosmopolitan, ESPN and NBCUniversal all say they're seeing positive signs.
"We have seen a notable increase in the previous few months and the trajectory of revenue growth we have seen has been particularly encouraging. It is definitely becoming a larger share of our media and social distribution business," said Joe Caporoso, senior vp of content and brand platforms at Whistle. "We have been encouraged by the revenue trajectory across all our franchises, including NewForm and Vertical Network properties, within the last quarter."
"Group Nine is profitable on Dodo as well as other channels on Snapchat and it's generally one of our healthiest platforms as it relates to earnings versus costs at the moments," said Ashish Patel, chief insights officer at Group Nine.
Patel wouldn't disclose exactly how large Group Nine's Snapchat Discover team was, but he said, "We've definitely gotten more efficient in terms of our speed and how we get stories out quicker." Some of Group Nine's brands, like Now This and the Dodo have been on Discover since 2016, while Thrillist and Seeker signed on in 2018. Patel said Seeker has seen success with Discover shows, while Thrillist's daily content focuses on food, drink, travel and entertainment. The Dodo's focus on animal-related content does exceptionally well, he added, and anything pertaining to social justice, equality, and sustainability does well for Now This.
Whistle employs a single multi-platform social team to produce content for a variety of social networks. "They have figured out efficient ways to customize our existing IP into a format that is particularly suited to Snapchat, without us needing to greatly staff up for one specific platform, which is something we generally try to avoid," Caporoso said.
Whistle has only been on Discover for the past year, but its weekly franchise, No Days Off, which appears on multiple platforms and feature young sports prodigies, is among its top-performing content on Snapchat Discover. Whistle Worthy, which assembles user-generated content of trick shots has also become popular within the last few months. Caporoso said Whistle also recently shot new Snapchat-specific episodes of Dunk League.
Both Whistle and Group Nine, along with other publishers, are seeing their respective audiences grow and they're profiting from being on Snapchat. This, even as the growth of Snapchat's user base isn't quite as rapid as it once was, and it faces competition from other apps like TikTok, although TikTok still has yet to introduce a way for publishers to make money on its app.
For publishers on Snapchat Discover, ad revenue sharing drives the majority of their profits and as Digiday reported previously from a source familiar with the model, it's usually a 50-50 split. This differs from other platforms, such as Facebook, which are now paying publishers directly, although there was a brief period where Snapchat did pay a licensing fee for some Discover shows. The upcoming short-form video app Quibi, however, is inking deals with a number of publishers.
Snapchat doesn't disclose how many ads run in each part of its app, but a spokesperson disclosed that the number and types of ads shown to users varies depending on the user, and the company has made adjustments to make it easier for advertisers to reach users who are likely to watch long-form pieces of content and to swipe up on Commercials, or six-second video ads. Video ads, as Digiday reported previously, are drawing attention from ad buyers.
Cosmopolitan, which has been on Discover since day one, has seen "exponential growth in subscribers," said Sheel Shah, vp of strategic partnerships and consumer products for Hearst Magazines. Shah said that overall, Hearst's titles that are on Snapchat have seen about 40% year-over-year growth in the number of subscribers they have. He said Beauty Trippin' by Clevver, Gym & Fridge by Men's Health and Bae or Bail by Hearst Originals have performed particularly well on Discover.
Numbers like these match up with what Snapchat reported in its earnings on Tuesday. It said the total daily time spent by users watching Discover increased by 40% year over year. And in the third quarter alone, more than 100 Discover channels saw a monthly audience of more than 10 million viewers. Snapchat also saw its third-quarter revenue increase by 50% over the same period last year.
Today, there are more than 450 premium content Discover channels on Snapchat and Snapchat added 50 new ones in the third quarter across eight global markets. Internationally, time spent on premium content on Snapchat grew more than 55% internationally, year-over-year.
In the third quarter, Snapchat added 7 million new daily active users, bringing its daily active user base up to 210 million. An eMarketer report from earlier this year estimated Snapchat would reach a monthly active user base of 297.7 million by this year. By contrast, a leaked June 2019 pitch deck from TikTok says the app has a monthly active user base of 800 million.
ESPN, another original Snapchat Discover partner since 2015, said it reached more than 17 million unique viewers in September 2019 across its SportsCenter, ESPN Daily, College GameDay, and ESPN MMA shows on Snapchat. In the third quarter, more than 60% of ESPN's SportsCenter audience tuned in three or more times per week. SportsCenter alone had more than 11 million unique viewers in September 2019, and the second season of College GameDay had more than 11 million unique viewers on Snapchat since its premiere on Aug. 31.
Whistle reached an audience of more than 20 million unique viewers in September across its nine shows. It plans to have as many as 12 shows on Discover by the end of this year.
Patel said that Group Nine had 40 million unique viewers on Snapchat Discover in September across all of its four brands and their 13 distribution points, including publisher stories, curated stories and show formats. "The audience is increasing year over year, and so is the viewership," Patel said.
NBCUniversal Digital Enterprises President Maggie Suniewick wouldn't comment on the profitability of Discover for her shows, but she said, "We've found that Snapchat Originals and content to be of great interest to our advertising clients looking to reach Gen Z in brand-safe environments."
NBCUniversal has been on Discover since 2016 and it has also seen its audiences grow over time. When E!'s "What the Fashion" started posting two shows a week this September, the time spent per unique viewer increased more than 50%. Two of NBCU's shows, E! News' "The Rundown" and NBC News' "Stay Tuned," each saw more than 10 million unique viewers per month in the third quarter. NBCU and Snapchat's "The Dead Girls Detective Agency," now in its third season, has reached more than 20 million unique viewers.
A new Snapchat share button released on Thursday makes it easier for publishers to drive back traffic to their own sites and apps from the Snapchat platform.
Although Snapchat started moving away from licensing shows in 2018, it's been adding new ways for publishers and marketers to make money from the platform through e-commerce and gaming, whether it's in the form of shoppable games or dynamic ads that benefit direct-response advertisers.
Patel said Group Nine is using some of Snapchat's e-commerce tools to promote upcoming ticketed events for its Dodo and Thrillist brands. Caporoso said Whistle has done some branded content integrations on Snapchat and also tested selling merchandise via Snapchat in the past four months.
The types of content that these publishers are creating for Snapchat, too, are increasingly a mix of native and repurposed, making it easier for them to place it on the platform, without having to spend as much on producing them.
These publishers, however, aren't completely ruling out newer platforms like TikTok. But what they've learned from Snapchat is, in some ways, informing their strategies for TikTok and others.
"Social is the new cable pipeline," Patel said. "Where we want to operate are on platforms where audiences are migrating to and spending time. Snapchat, at that time, was doing well with younger users with Stories product and we saw a lot of success there. We had faith in the platform to have longevity and with any platform that pops up, like TikTok, it's good to at least test the waters. I'm glad we leaned into Snapchat when we did."
https://digiday.com/?p=350679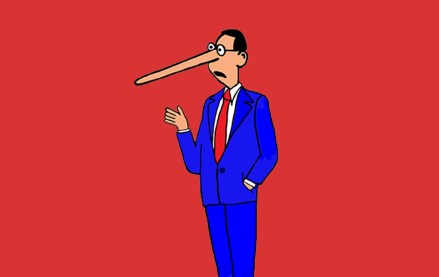 October 3, 2023 • 7 min read
•
•
A new definition for MFAs is available but the vague nature of the guidelines is leading to a lack of standards that might prevent adoption.
October 2, 2023 • 1 min read
•
•
The publishers who attended DPS were focused on the potential upsides of applying the technology to their operations while guarding against the downsides.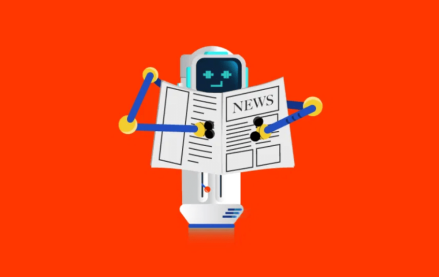 October 2, 2023 • 4 min read
•
•
Now that ChatGPT users can surf the internet for information, some publishers are reconsidering the weight of the issue.