To retain subscribers, Crunchyroll looks past performance marketing
July 9, 2018 • 2 min read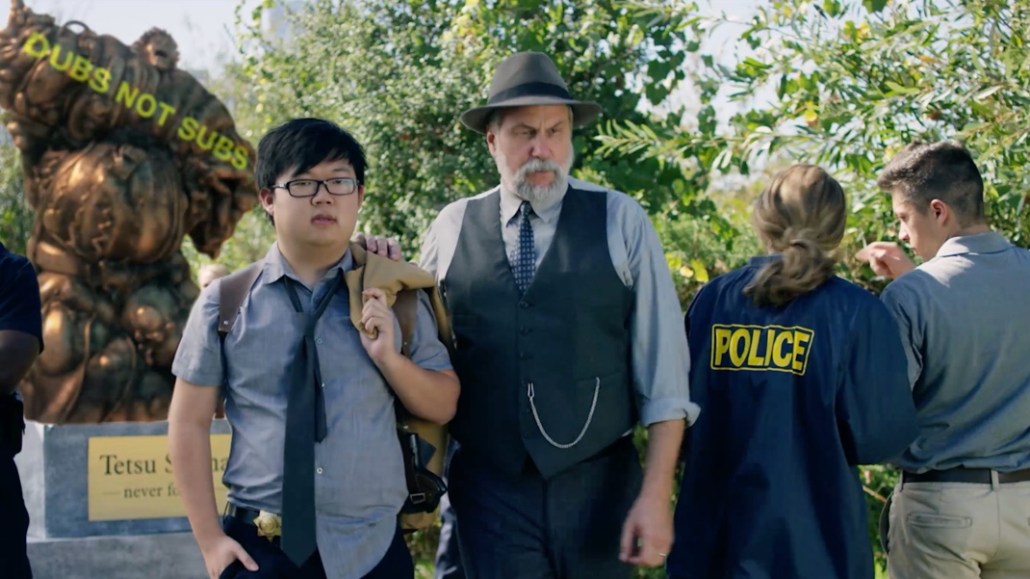 After years of focusing on performance marketing to grow subscriptions, Crunchyroll is shifting its approach.
This week, production began on the second season of "Anime Crimes Division," a branded content series that the streaming anime subscription service is distributing on RocketJump's YouTube channel. The first three-episode season piled up over 4.5 million views.
Each end-credit sequence of "Anime Crimes Division" offered a 30-day free trial of Crunchyroll, but for the streaming service, the key stat was engagement. It was happy with what it saw — more than half the viewers watched all the way to the end, and 13 percent of the show's viewers commented on or liked the episodes, compared to the 1-2 percent that typically do so with a RocketJump video — to pay for a second season. The second season will run six episodes instead of three.
In this way, Crunchyroll has shifted its marketing approach with an eye toward retaining its 40 million-plus registered users. Crunchyroll also expanded into commerce and events in 2017 to diversify its revenue and super-serve its community.
"We have migrated more toward top-of-funnel initiatives," said Jennifer Corbett, head of audience development at Crunchyroll. "It maybe is a luxury of the brand reputation that we do have and the loyal audience we've built."
Crunchyroll has worked before with YouTube creators on branded content, including the British YouTubers Dan and Phil, the Fine Bros and the Game Grumps. But those projects were one-offs and aimed at on acquiring new subscribers. "Anime Crimes Division" is the largest influencer marketing investment Crunchyroll has ever made. In branded content or influencer marketing terms, it's big, said Brendan Gahan, founder of digital agency Epic Signal.
"It's not always the most interesting content or the most authentic partnership," she said of earlier, acquisition-driven influencer campaigns. "I can't say we'll never do it again. We just wanted it to be more delightful."
When Corbett arrived at Crunchyroll's parent company Ellation two years ago, the company was focused almost entirely on performance-driven marketing; Crunchyroll didn't even have a full-time social media manager. Today, 300-person Crunchyroll has a 17-person audience development team that pays attention to subscribers and the rest of the anime-loving community.
The audience development team has lately been creating content that's designed just for social platforms, such as a weekly live show on Twitch and Anime News Recap, a three-minute anime news show on Facebook Watch. In addition to "Anime Crimes Division," Crunchyroll is exploring documentaries and other live-action collaborations with influencers, Corbett said.
"When we first started putting content out there, it just exploded," Corbett said. "We can't make enough content in-house."
https://digiday.com/?p=294301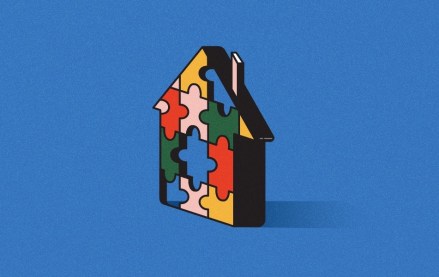 September 22, 2023 • 4 min read
Apartment Therapy's president Riva Syrop took the stage at the Digiday Publishing Summit to discuss the convergence of commerce and sponsorship revenue within its Small/Cool event.
September 22, 2023 • 4 min read
Media execs took stage at the Digiday Publishing Summit to discuss the growing importance of ROI in ad campaigns this year.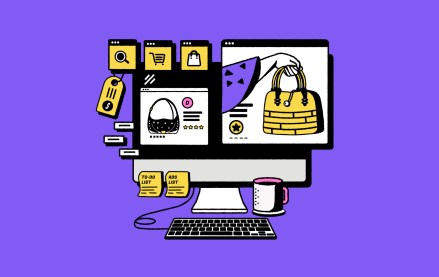 September 22, 2023 • 4 min read
CEO Satya Nadella said AI assistants will be as ubiquitous as PCs and will help users navigate across apps, operating systems and devices.