Publishers want compensation for the contextual targeting data used (and sold) by ad tech vendors, but the likelihood is slim
May 12, 2023 • 6 min read
•
•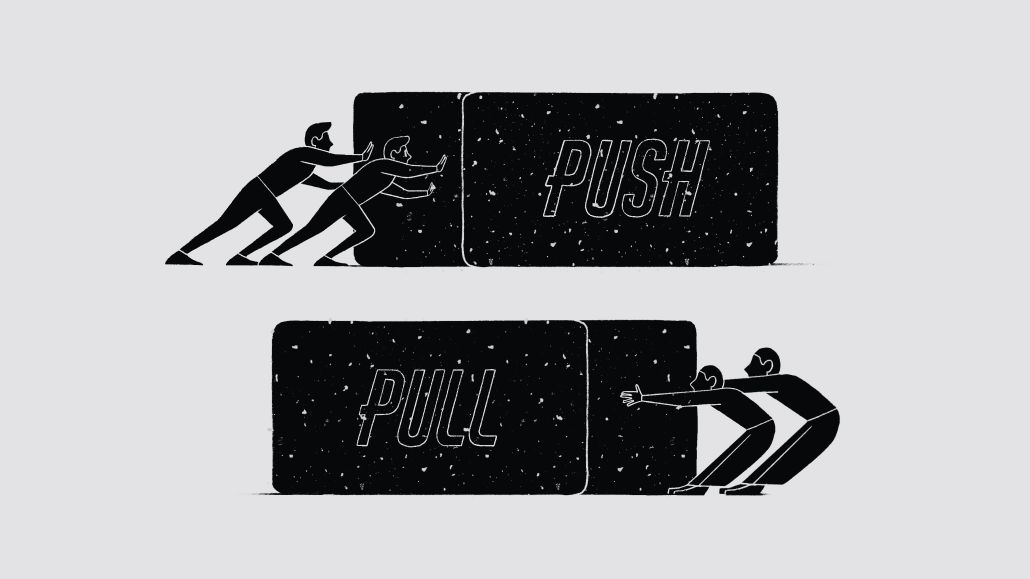 Ivy Liu
If history is a guide, the latest tet-a-tet between publishers and ad tech vendors will be arduous for the former.
This time around, it's over contextual targeting data. Publishers don't think ad tech vendors should sell it to advertisers. Not when the only reason those companies have that data in the first place is because they've taken it from the publisher's URL.
Unsurprisingly, publishers want to be compensated for it. Ad tech vendors, on the other hand, haven't obliged. The reasons for and against this impasse are as old as they are well-known. And yet for a brief period last month it looked like there might be some chance of reconciliation.
It was when the Guardian announced that contextual advertising firm Illuma would pay to gather and ultimately sell contextual targeting data from its web pages, rather than just take it.
The way both companies framed it, this was as an example of an ad tech vendor doing right by publishers. Others were meant to take inspiration from it. So far they haven't — at least if the muted response to the deal is anything to go on.
Taking notice
Integral Ad Science and Taboola declined to comment on the strategy. Neither were ready to talk on the matter, they said. DoubleVerify did not respond to two requests for comment. Other similar companies would only talk anonymously — and more often than not it was to talk candidly about why they felt the Guardian's deal with Illuma was not a sign of things to come.
In fact, the only companies that have been openly vocal on the matter are the ones that were never really the main source of consternation among publishers — i.e. pure play contextual advertising companies like GumGum and Seedtag.
Here's what GumGum's evp of global platform strategy and operations Adam Schenkel, said about the prospect of doing similar deals to the Guardian and Illuma in the future: "We should not lose sight of the fact that excessive keyword blocking and less innovative technology that can't categorize content effectively, has negatively impacted publishers' bottom line and their ability to monetize good quality content for years and continues to cause advertisers to miss out on valuable impressions."
Oh and don't forget Outbrain. While the company claims to not sell contextual information that's gathered from publishers to advertisers/agencies, contextual targeting data is admittedly of growing importance to Outbrain's business as the industry moves towards the depreciation of the third-party cookie, according to Lior Charka, Outbrain's vp of product.
"Without the great content published online by journalists and content creators, contextual data and understanding of user interests and habits would be an extremely scarce resource," Charka wrote in an email to Digiday.
Whether a pure play contextual targeting company is for or against doing Illuma-style deals is a moot point for publishers. They can just block those ad tech vendors from taking the data outright. If they do the same to an ad verification firm, however, then they risk losing the ad dollars gated by brand safety and verification measures from those same companies.
Contextual in the crosshairs
It's the ad verification firms offering contextual targeting, not the ones that specialize in it, that publishers are angry with.
And they have every right to be. The mere fact that ad tech vendors can and do sell contextual segments around URLs impair publishers' efforts to sell their own data. If this happens, then it could take potential money out of their coffers. What is debatable, however, is whether those dollars are actually worth fighting for. Contextual segments are notoriously cheap, after all. Moreover, the chances of there being a legal case for publishers is slim — if not it would've been done by now.
Publishers surely know all of this, which begs the question why kick up such a fuss now? This is how it's always worked since the emergence of contextual targeting firms nearly two decades ago.
Maybe, it's the economic climate. Indeed, there's nothing like uncertainty around ad dollars to make publishers wistful for what they don't have. Or perhaps, it's the proliferation of generative AI. The fact those tools are scraping sites for data is bound to have rekindled publishers' lingering concerns that ad tech does similar.
Ultimately, it's a bit of both and more: Now tracking is being upended due to widespread signal loss, publishers feel their frustrations over how their URLs are being used carry more weight. And to be fair to them, they do. It's just probably not enough to get publishers what they want. And that is what Richard Reeve, the managing director of the U.K.'s trade body, the Association of Online Publishers, said — it is "simplified connections" to the proprietary contextual data of publishers.
What he means is a return to a bygone era where advertisers buy ads and data from publishers directly. But as good as this would be for publishers, it is the opposite of what advertisers and agencies want. Really, they want to be in control of how they spend their money rather than be at the mercy of sellers. Tools that work on their terms like the aforementioned ad tech vendors are vital in this regard. No licensing deal (like the Guardian and Illuma one) will convince them otherwise.
"I don't expect these forms of licensing to be significant revenue, but it is more about having some sense of control and having a counterpart that you can have a conversation with," said the head of digital at a publisher in Europe, who traded anonymity for candor. "Even if the revenues turn out to be small, just taking a stand against contextual companies trying to get paid on both sides is a good thing for publishers."
And therein lies the issue. None of this seems like a profitable endeavor for publishers. Contextual segments aren't valuable on their own, while licensing deals don't seem valuable in and of themselves. Rather, it all seems more symbolic. Publishers feel like they're entitled to more of the ad dollars going to ad tech vendors. In many cases they are. The problem is that it doesn't necessarily matter to the rest of the market.
Perhaps, the more pragmatic play for publishers is to try and turn the situation to their advantage. So rather than trying to convince companies to stop companies selling contextual segments based on their URLs, find ways to understand what context is selling and build more of it.
"That scrubbing of data is a hard thing to prevent," said a programmatic sales lead at a large news media publisher who spoke to Digiday on the condition of anonymity. Trying to fight for compensation as a singular David is like going up against several Goliaths.
Because of that, the programmatic sales lead's strategy has always been to try and undercut the ad tech vendors' business after they've already made use of their contextual targeting data. They said their team will pull a site transparency report to see which advertisers' campaigns performed best on their site out of the cohort that bought programmatically from a DSP that uses contextual targeting data. Then, go to those advertisers and say, "we see that our creative is really resonating on your side, do you want to do a direct partnership?"
Regardless of how this all shakes out, the licensing deals, the criticisms, the articles and more all raise awareness of what is — if nothing else — an inconvenient truth of advertising. That's got to be good for something. Whether that thing is good enough for publishers remains to be seen.
"Ideally, we would be able to have conversations with lots of vendors to try to understand what might happen in the future," said Katherine Le Ruez, director of commercial strategy and operations at The Guardian. "I think equitable and fair is a fairly good basis for us to go into those conversations and say, 'look, this is what's currently happening', 'this is what this means the publisher', 'maybe there is a different way for us to do business'."
https://digiday.com/?p=503521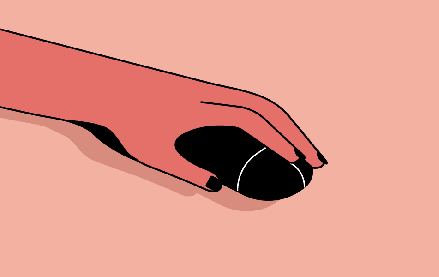 December 1, 2023 • 3 min read
People claim that the role of chief diversity officer is vanishing. However, AI is booming, and the CDO can help ensure responsible AI.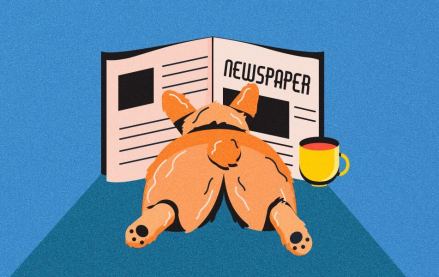 November 30, 2023 • 4 min read
Digiday+ Research found that publishers' programmatic ad revenue didn't quite live up to expectations this year, but they still see it as a growth area.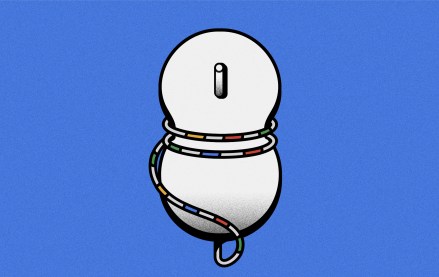 November 30, 2023 • 13 min read
For a couple of publishers, referrals from Google are down upwards of 60%.