Media Briefing: 'I literally didn't sleep last night': Publishers share their concerns about the future of data
February 25, 2021 • 10 min read
Ivy Liu
This Media Briefing covers the latest in media trends for Digiday+ members and is distributed over email every Thursday at 10 a.m. ET. More from the series →
The Digiday+ Media Briefing this week takes a look at what was at the forefront of conversation among attendees at the first day of the Digiday Publishing Summit.
Candid thoughts on the Snapchat audience
How BuzzFeed will invest in commerce this year
TikTok as a traffic source
Publishing execs today are confronted with big questions about how to value their audiences and who holds the keys to that value. On the first day of Digiday's Publishing Summit held Feb. 24, nearly 200 people around the world tuned into virtual town halls on revenue and audience data to discuss what's keeping them awake at night — from the best ways to diversify revenue streams to avoid "getting screwed" by the wrong identity data approach.
The key hits:
Sales talks are changing
Identity vendors are a concern
Building data comes with challenges
These execs spoke during sessions governed by Chatham House Rules, which lets reporters share sentiments expressed without using names. Here is some of what those execs had to say:
On the changing conversation around diversifying revenue
"What is more successful than diversifying revenue is diversifying the way we sell. Rather than, say, add 15 products to my portfolio, the way I'm having conversations with my customers is going to change. It's not 'What ad do you want? What space do you want?' but 'What are your goals?' and we will determine the best audience and measure the outcome of it to reach your goals."
On "getting screwed" by identity vendors
Publishers worry if they choose the wrong identity approaches, their first-party audience data could end up floating around the open marketplace, commodified and devalued. Two comments to share:
"Ad tech and middlemen are usurping that value and trying to claim it as their own."
"If they want to put your IDs into the open auction, you are getting screwed. Period."
On identity vendor promises
"Congrats. You're coding my data off of my Hotmail address from 2002."
"There's a lot of vendor burnout out there."
The case for programmatic
"Unfortunately direct sales in the programmatic age are almost non-existent unless you are one of the top 100 world publishers."
Or not…
"During the pandemic, [programmatic] was definitely sustainable because my agency budgets had shrunk, but I'm still getting the higher CPMs from more dynamic placements and the opportunity to try to sell across the portfolio and build custom plans with a direct team. I'm not really getting that in programmatic channels."
On smarter paywall plays
"You can't just look at reader revenue versus ad revenue, but not look at total revenue… I'm not going to offer an ad-free experience to a high value ad user."
"You should focus on content rather than blocking ads for a subscription… You should approach it with the value of the site rather than how you monetize it."
On the stress of building data infrastructure
The goal for publishers today should be to become "a living, breathing marketing engine."
"I literally didn't sleep last night [thinking about data infrastructure]."
Gen Z may drive the return of the cookie, or better ads
"If you have to log into every site or take out a credit card and pay for every site, people will realize the internet isn't free. They will want to bring the ads back, bring the cookies back. No way Gen Z hates ads more than they hate logging into a site. When they have to log into every site, then they are going to want the ads back."
"Subscriptions and advertising ultimately are going to have to play really nicely together otherwise we will spin ourselves into circles talking about this."
Differing views on Google
"I'm not going to trust Google further than I can throw it."
"I don't think Google's going to hang us all out to dry and say the end all be all is just Chrome cookieless." — Sara Guaglione and Kate Kaye
Confessional
We haven't been able to break through [on Snapchat] with traditional scripted stuff. The successful Snapchat shows are more editorial content. There's no patience as far as the Snapchat audience is concerned.

— Digital video executive
TikTok as traffic and subscriber spigot?
TikTok may be best known as the preferred entertainment platform for teens and twenty-somethings. But it's also emerging as a potentially valuable source of traffic to publishers' sites and customers for their subscription businesses.
"We're running a series of TikTok pages and promoting our content on there, and not only are our followers increasing, but it's driving subscribers to our platform," said an executive at a company that operates a subscription-based streaming service. The company includes a custom subscription sign-up link on its TikTok accounts' profile pages.
"It doesn't sound super hot, but it actually kind of is," this person said. They declined to say how many subscribers TikTok has spurred to its streamers or what share of new subscribers are coming from TikTok. Nonetheless, TikTok "has made a big difference for us," said the streaming executive.
Similarly, an executive at a digital publisher said their company had started to test buying ads on TikTok to direct people to its sites. This publisher began buying traffic on TikTok late last year but ran into some issues. First, "a certain amount of traffic had a high bounce rate," said the executive, who declined to share specific figures. Second, the publisher saw advertisers' bids for its TikTok-driven traffic was lower than its average price-per ad click.
The executive speculated that the latter issue could be attributed to TikTok's in-app web browser not registering properly for programmatic sales, leading advertisers to have less insight into the audience and thereby being unwilling to pay as much to reach them. "We saw some of that in the beginning with Snapchat, and I suspect it could be something similar with TikTok," said this executive.
Despite those setbacks, "we have had a couple campaigns where the click-through rate was pretty good, so there's definitely intent there," the publishing executive said. — Tim Peterson
3 Questions with Nilla Ali, svp of commerce at BuzzFeed
BuzzFeed is leaning harder into affiliate commerce in 2021 than ever before. According to the company, the digital publisher's commerce revenue increased by 67% year over year from 2019 to 2020. To further capitalize on consumers' penchant for online shopping, Ali said her team is building out a more user-friendly site for shopping that also serves as another way to engage sponsors. — Kayleigh Barber
How is BuzzFeed further investing into its commerce business in 2021? Do you see specific opportunities for engaging readers with more commerce content?
We are doubling down on [commerce] innovation in a way we haven't in the past. A lot of our content currently converts on social media and we've figured out which types of content converts on different platforms, but one area to invest more in is onsite. We want BuzzFeed to be the point where the shopping journey starts. We're trying to think of BuzzFeed Shopping as a digital shopping mall. I don't see us trying to replicate the tried and true retail model of a grid of product [because we] found that the more context we provide in our content, the more impactful the content becomes [in converting consumers]. The changes to the site are to come by the end of the second quarter and will open up opportunities for partnerships there as well.
Is there an opportunity for commerce to benefit the other areas of BuzzFeed's business like advertising? Possibly through hybrid sponcon models that have product links, or using insights from readers' habits on commerce content to inform partner campaigns?
E-commerce is a big opportunity for publishers this year and in coming years with us moving into a cookieless world. It's only additive to our advertising business, not a trade off. A robust affiliate business is the gold standard for what data sets advertisers want to align with, like price point sensitivity. As we build a marketplace, there will be more opportunities for sponsorship integration. We work with a vendor that effectively allows us to capture behavior on our site for what's being consumed and which links are being clicked on, then we leverage [that data] for campaigns on our site. We can target behaviors for campaigns to be efficient in a way that brands would be able to do on Facebook.
Should publishers be investing more into growing e-commerce capabilities right now?
[E-commerce] is not an easy business for publishers to optimize towards. You have to think like a retailer and not every media company can wake up and start doing that. Now is a good time to double down on content and commerce because platforms [like Google and Facebook] are prioritizing content that is easy for transacting on.
Numbers to know
13%: Drop in traffic to Australian news sites the day after Facebook announced it was shutting off news distribution in Australia and for Australian news outlets.
$150 million: The amount Pocket Outdoor Media has raised in a Series B funding round that will be used to add more brands to its portfolio of 22 active lifestyle publications.
What we've covered
Affiliate revenue is now part of most publishers' diets. But the ways they pursue it differ widely:
• A full two thirds of respondents to a recent Digiday Research survey now generate at least some revenue using affiliate commerce.
• Local advertisers, marketplaces and shopping carts are emerging as opportunities for various publishers.
Read more about the strategies here.
Ad tech was supposed to be in big trouble because of the end of third-party cookies. So why are ad tech vendor valuations through the roof?
• Criteo is worth more now than it was when Google announced it was going to stop supporting third party cookies.
• Ad tech acquirers are betting that scale will help them weather what should be a tempestuous couple years.
Read more about the wave of ad tech consolidations and IPOs here.
Some publishers are taking a more casual approach to the California Consumer Privacy Act than others:
• Some legal experts believe the IAB's CCPA compliance framework exposes publishers to violations because of how data is shared with third parties.
• Some publishers, particularly those that are more focused on subscriptions than advertising, are following CCPA's rules very cautiously.
Read more about publishers' CCPA interpretations here.
The brands have invaded Clubhouse
• Instead of trying to squeeze ads into the audio-only app, brands are coming for the app's hosts, who control the app's rooms and decide who can speak.
• Others are exploring ways to host their own rooms, where they are doing everything from discussing their corporate earnings to building out profiles for their brands.
Read more about how brands have crashed the party here.
McClatchy and Gannett had a hard time competing for national ad budgets on their own. Some ad buyers think they could change their luck by working together:
• The news group is hoping to pitch itself as a "brand-safe" alternative to platforms such as Facebook.
• It is offering news-wary advertisers a chance to advertise solely on positive or uplifting stories.
Read more about ad buyers' perception of the network here.
What we're reading
Media doesn't meet diversity pledges
Last summer sparked a reckoning in the media world around the lack of diversity within its ranks. Publishers from Condé Nast to The Boston Globe elevated Black employees to higher-level positions, created diversity and inclusion positions and teams dedicated to the issue, and pledged to hire more people of color. However, employee data from Condé Nast, Hearst and Vice and obtained by NBC News show newsrooms continue to lack diversity. Last year brought attention and a new focus on the issue, but more work needs to be done.
Young journalists navigate new newsrooms in remote setting
Young reporters are navigating new training ground as they work remotely without the support of colleagues and the resources that typically accompany the vibrancy of an in-person newsroom, according to the Nieman Lab.
Building censorship for ByteDance
A former ByteDance employee spoke to Protocol about their efforts to help build content moderation mechanisms for ByteDance, the China-based company that created TikTok.
https://digiday.com/?p=399484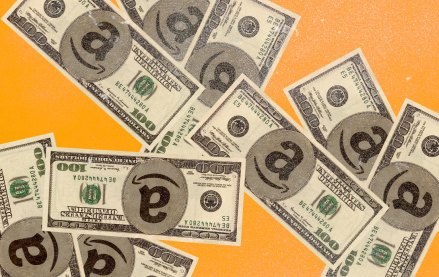 September 27, 2023 • 6 min read
The agency accused the e-commerce giant of conducting a range of anticompetitive behaviors that hurt both shoppers and sellers.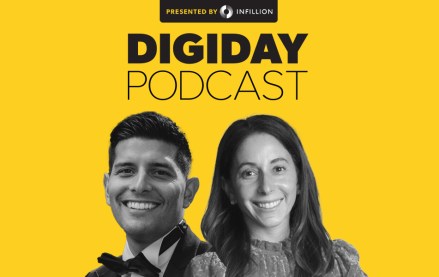 September 26, 2023 • 3 min read
In a live recording during the Digiday Publishing Summit, the news executives called for more nuanced conversations with advertisers around their brand safety concerns.
September 26, 2023 • 4 min read
After investing in one generative AI startup and suing another, the company will let customers create images on its website and an API.