Publishers see record Amazon Prime Day sales
July 21, 2022 • 5 min read
•
•
Ivy Liu
Despite unstable macroeconomic conditions and historic inflation in the U.S., many publishers had record Amazon's Prime Day sales during the shopping event on July 12 and 13 compared to previous years.
The reasons for this, according to publishers' heads of commerce — from companies including Hearst, Leaf Group, Future, USA Today's Reviewed and The New York Times' Wirecutter — are twofold: consumers are looking to save money on deals as prices around them creep up, and publishers are getting smarter about how they handle their content strategy and data insights around Prime Day.
Publishers can make money from Amazon Prime Day through an affiliate marketing model, where they get a commission from Amazon from sales driven through links and ads on their sites. The commission rates differ based on the product category. None of the publishers interviewed for this article were willing to share their commission rates.
"What we know about our audience is that they love a deal. They love Amazon. And nothing that's happening in the current climate has really done anything to dampen that enthusiasm and if anything, we're just seeing that grow," said Eve Epstein, svp and gm at Leaf Group property Hunker. "With things like inflation, people are probably more attuned to a deal than ever before."
Prime Day sales up this year
Total Amazon Prime Day sales were up 87% year-over-year for Hearst.
At Leaf Group, revenue from the shopping event was up 130% year-over-year for home and lifestyle publication Hunker. Revenue grew 120% for wellness and lifestyle site Well+Good, and up 222% for health and wellness title Livestrong. "The smaller we were last year, the more we grew percentage-wise this year," Epstein said.
Future Publishing's total U.S. sales from Amazon Prime Day deals were $26.4 million, though the company declined to disclose the percentage change year over year. People bought 347,000 products through Future's properties during the Prime Day event this year, according to the company. The largest year-over-year increase was in the Kindle devices & accessories category, which was up 104% year-over-year. This was followed by sales in the kitchen and grocery category, which was up 96.4%, according to the company. TVs and home entertainment drove $4.9 million in sales for Future, followed by $4.6 million in the phones, cameras, & accessories category.
Reviewed and Wirecutter declined to share sales figures, but are expected to be included in their respective earnings reports delivered in August.
Reviewed's gm Chris Lloyd said it was the site's "biggest Prime Day ever" in terms of "total retail sales." However, year-over-year growth was modest, in the single digits. Reviewed did see a "significant increase" in Amazon Prime Day fashion sales in particular, which went up 40% year-over-year for the publisher, Lloyd said.
Wirecutter "reached and served dramatically more readers than we ever have," said editor-in-chief Ben Frumin.
Inflation may have driven more sales
While many publishers drove sales of popular Apple products and other tech gadgets during Amazon's Prime Day, some noticed differences in the items consumers were buying this year compared to last — such as subscription streaming services and household items like toilet paper and snack packs.
"After two-plus years of pandemic spending that we've seen, we anticipated that inflation and gas prices and other factors would drive a slightly different product mix. And that absolutely ended up being true," said Lloyd. "People really feel savvy from an everyday life perspective versus the typical splurge on big countertop appliances or things like that."
Due to the economic environment, inflation and talk of a recession on the horizon, Wirecutter's Frumin believes consumers are looking for deals "more than ever."
"Money is on people's minds… I do think that increasingly, people are more judicious, more thoughtful about how and where they're spending their money," he said.
Less Prime Day content published earlier
USA Today's product recommendation vertical Reviewed was able to generate more sales this year despite publishing fewer articles. In previous years, the site published 600 to 800 pieces of content in a four- to five-day period around Prime Day, Lloyd said. This year, Reviewed published 200 to 300 pieces over an eight-day window.
"We focused on a little bit more high quality, longer form pieces around the big deals categories, as opposed to doing a bunch of one-offs. [We did] lots of updates on fewer pieces of content," he said. "The quality is now where we're getting the most response and engagement."
Hearst published content "earlier than ever, to start to understand the interests of our readers or product categories they were most excited about and watching," said Emily Silverman, vp of commerce. The Hearst team started publishing Amazon Prime Day content in June, a few weeks earlier than in past years. "That also helped our teams internally really be able to focus our attention during the two days on making sure that the content was as set up for success as possible because we had so much lead-up time. It wasn't a harried experience, as it sometimes can be."
At Future, however, it was the opposite: Simon Rawle, e-commerce director at Future Publishing, attributes growth to the fact that more Future properties published Prime Day content this year. Space.com focused on telescope, virtual reality headset and space-themed Lego set deals and drove over 6,500 retail transactions — more than doubling the site's transactions from last year, for example, Rawle said.
While generating sales and affiliate revenue from Amazon's Prime Day is beneficial to a publisher's commerce business, the data collected from those sales can inform future affiliate content.
"With each major retail event we better understand the search terms that drive purchases, we know what specific content resonated most with audiences, which of our buying guides are most appreciated by our audiences," said Rawle. This data then informs Future's content strategy and SEO approach for the next major retail event, such as Black Friday.
"It's an audience development strategy as much as it is a commerce strategy," Epstein said.
https://digiday.com/?p=456967
October 2, 2023 • 1 min read
•
•
The publishers who attended DPS were focused on the potential upsides of applying the technology to their operations while guarding against the downsides.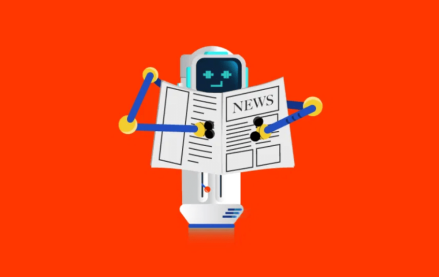 October 2, 2023 • 4 min read
•
•
Now that ChatGPT users can surf the internet for information, some publishers are reconsidering the weight of the issue.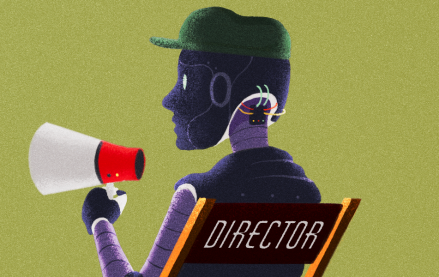 October 2, 2023 • 5 min read
•
•
As Meta makes celebrity-like chatbots, ChatGPT learned to "hear," "see" and "speak" while Spotify is piloting AI-translated podcasts.