The market dynamics of low ad prices and less buying by top advertisers has opened the door to a surge in coronavirus scam ads in programmatic marketplaces.
Scam ads — ads with creative or domains that deliver false or misleading claims about products with the intention of extracting payment — have jumped to represent 20% of fraudulent activity in April, according to The Media Trust, which works with publishers on increasing privacy and security. Usually, this is under 5%,
The BBC's governance team decided shortly after the outbreak hit in Europe to ban all advertising around face masks. The BBC works to a strict whitelist of advertisers so it tends to not get many scam ads.
"There were advertisers selling masks at a massively inflated rate and at the time the [World Health Organization] were not recommending to wear masks," said programmatic trading manager Emily Roberts. "Our team decided to follow the WHO guidelines and prevent this type of advertising."
At least 10 premium publishers in the U.S. and U.K. now actively block the serving of these scams ads, according to The Media Trust. Others have written policies for their supply-side platform partners. These can stipulate no mention of coronavirus at all, or that ads featuring hand sanitizer are acceptable but ads for medical cures are not.
"Anything nefarious you can think of, people will use Covid to do that," said Matt O'Neill, general manager, Europe for The Media Trust, which uses tech to block bad ads at the impression level. "Sticking 'Covid' on a baseball hat to sell is the most benign, or there's selling fake face masks from sites that never deliver. The fundamental advice is [for publishers] to write these policies and require partners to adhere to them so partners can perform due diligence to prevent ads getting in and out of the ecosystem."
The digital ad market conditions during coronavirus — depressed CPMs caused by record traffic, advertisers blocking ads on coronavirus content and a vacuum left by premium brands retreating from the open exchange — has led to a hotbed of malicious activity, adult-rated ads and coronavirus scam ads. Publishes keen for cash and a global population desperate for a cure compounds the issue.
Scam ads range in malicious intent and aren't always outright fraudulent which makes them harder to detect. The challenge with identifying scam ads from their creative is they are subjective: Each publisher has its own acceptability thresholds, these can be specific, like no alcohol, to more granular, like what percentage of skin on show is too much nudity, said Cory Schnurr, head of marketplace innovation at The Media Trust.
"There's certainly been an increase in bad ads associated with Covid-19," said Jason Cicchetti, general counsel at Index Exchange. "Generally it's around marketplaces selling fraudulent, pandemic-related inventory, like deceptive or fear-based adverts and price-gouging ads for hand sanitizer and face masks." Index sees thousands of coronavirus-related ads each week, 40% of which are scam ads and so blocked.
The instances are ebbing, but there's still a significant amount of background-noise scam ads. By evaluating the landing page for fraudulent activity, The Media Trust found that 38% of coronavirus ads in April had a scammy nature, down from 60% in late February. This could be because it takes a while to identify and then clamp down these ads. Also, the overhyped demand for N95 face masks and hand sanitizer is abating, said O'Neill.
Publisher tolerance to scam ads varies based on the publisher, and with other parts of the house on fire, blocking ads that could be harmless might fall off the list. "Everyone has a responsibility to police this, but no one has the time or the inclination to do anything about it," said ad fraud researcher and consultant Augustine Fou. "Publishers may have policies, some may be making new policies, "but few are incurring extra costs to scan the ad creative, on top of scanning for malicious code."
Broader examples of malware and fraud have increased too. Since mid-March, the average number of overall malware incidents identified by The Media Trust in 24 hours is up an average of 22%, sometimes peaking at a 35% increase. Since January, malware has steadily increased with a significant number of blocked ads with fake software installs, forced or mobile redirects and brand fraud or hijacking. Instances of these ads are up over 200%.
https://digiday.com/?p=367464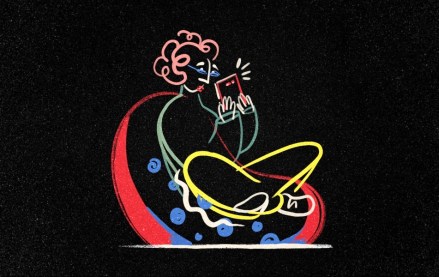 September 28, 2023 • 3 min read
The Financial Times has launched another lower-priced, subscription-based mobile app product a year after the debut of FT Edit to reach international readers.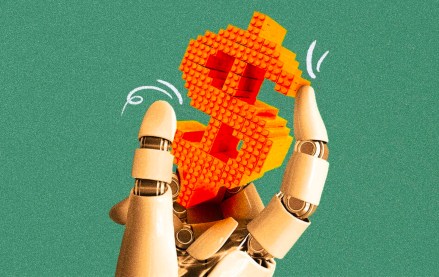 Publishers are starting to apply AI to their sales operations.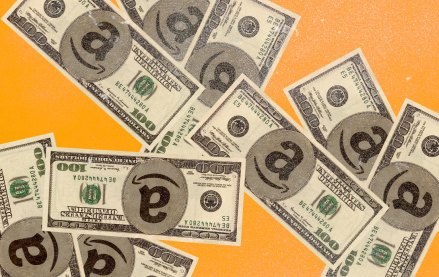 September 27, 2023 • 6 min read
The agency accused the e-commerce giant of conducting a range of anticompetitive behaviors that hurt both shoppers and sellers.