'One unified stream': The days of separate programmatic ad sales teams are ending
March 20, 2018 • 4 min read
•
•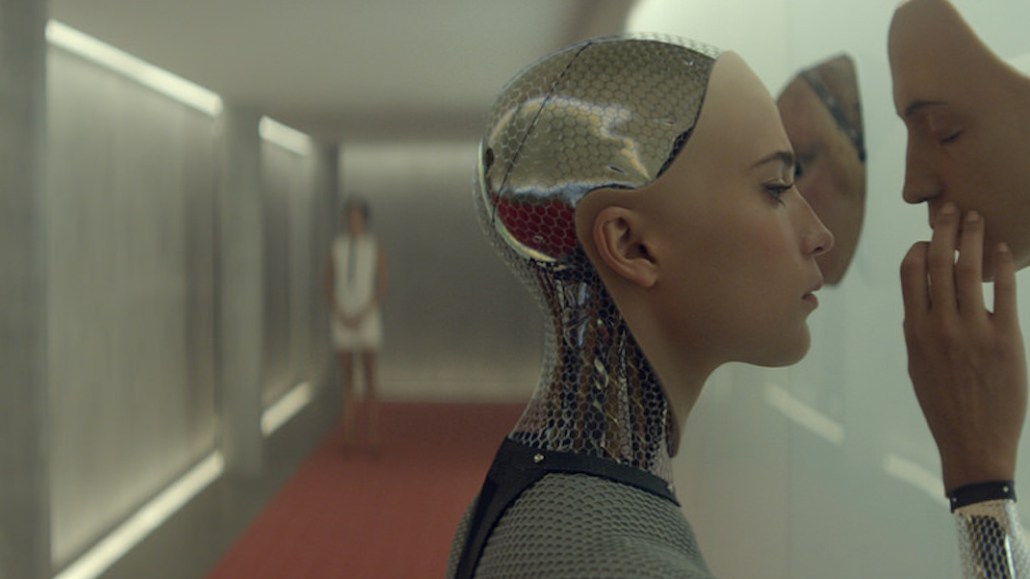 The New York Times' recent reorganization folded programmatic sales into its overall sales org. Other publishers are taking less dramatic but similar steps in mixing their direct and programmatic sales teams.
For the Times, integrated means the direct sales team is responsible for hawking all of the publication's ad products to all types of advertisers, with support from a programmatic operations team. Other media companies — including Meredith, Pandora and, more recently, BuzzFeed — have added programmatic to their direct sales teams' portfolios, backed with programmatic operatives, but still maintain separate programmatic sales teams for private marketplace deals.
This integration of direct and programmatic sales is meant to address advertisers' complaints of needing to deal with multiple sales reps at a single publisher. It's also the sell-side reflection of people on the buy side getting responsibility for all kinds of media purchases. But that doesn't mean it's not without its own messes.
"The melding is going on because it creates one unified stream, but that salesperson now has to know two lines of business. And it introduces within one person disincentives of what to push forward," said Dan Davies, svp and director of media sciences at Mediahub.
A couple years ago, Davies began noticing that more publishers' direct sales reps would bring their programmatic sales counterparts to meetings. At the time, that was fine. Brands were starting to pump more money through the programmatic pipes, and it helped to have someone on the other side that knew how to handle those automated ad dollars.
But sometimes that separated setup left Davies smarting. The direct and programmatic salespeople may have been on the same team, but like Shaq and Kobe, they would compete over who got the ball.
"In some cases, the direct salesperson intentionally left the programmatic salesperson out of the situation. I've seen it be that internally contentious," Davies said.
Publishers have sought to stem such infighting by having a single salesperson responsible for a brand account. Thwarting internal strife contributed to the Times' decision to fold its programmatic sales team into the broader sales organization, according to one ad tech executive. And BuzzFeed may pre-empt such conflicts by opening up programmatic to its entire sales team while its programmatic business is still young.
Meredith looked to head off any hostilities three and a half years ago when it decided to have the direct sales team own the account and train specialists in programmatic, said Chip Schenck, vp of data and programmatic solutions at Meredith.
Pandora is similarly set up with its direct sales account leads as the "quarterback," said Scott Walker, svp of advertising strategy at Pandora. The streaming audio service still staffs a programmatic sales team, but its programmatic sales team is entirely focused on private marketplace deals, he said.
Similarly, Bauer Media's sales team sells everything from print to native to programmatic, said Caley Lewis, senior director of programmatic sales and strategy at the company's digital division Bauer Xcel Media.
Having a direct salesperson sell programmatic can leave ad buyers uneasy, though. The seller may be inclined to push a traditional ad package at an upfront, guaranteed price over a programmatic deal that's mostly not guaranteed, which the salesperson doesn't want on the books, said Davies. The salesperson also may not be versed enough in the intricacies of programmatic advertising, which can scare off advertisers already uncomfortable with automated advertising's higher risk of fraud and brand-safety issues.
Publishers look to address this issue by regularly training and retraining their sales teams. Pandora hosts mandatory quarterly training sessions on various aspects of programmatic, from updates on existing products and procedures to schooling on new capabilities, such as its ongoing programmatic audio advertising test, said Walker. The company's programmatic sales team helps to develop the curriculum for these sessions, which can take the form of webinars or in-person training.
But that education can only go so far. And while demystifying programmatic may ward off any fears that it competes with direct sales, it may not. Instead, it makes it easier for the direct seller to dissuade an ad buyer from shifting budgets to automation. That's why publishers have refashioned their programmatic sellers as specialists in supporting roles.
"We have one point person that prospects the account. Then we hand it off to the best person that can manage the buy. If that is programmatic, we hand it over to the programmatic person," said Lewis.
People from both programmatic and direct sales staff more than half of Meredith's sales calls, said Schenck. A direct person is on the majority of programmatic calls, and a programmatic person is on a fair amount of the direct calls, he said.
"The programmatic specialists are support sales," said Schenck. "They talk to the [demand-side platforms that brands use for their automated ad buys] in support of larger programs. And the programmatic sales team will have their own accounts that are programmatic-only accounts. But that's a fraction of the business."
https://digiday.com/?p=280222
October 2, 2023 • 1 min read
•
•
The publishers who attended DPS were focused on the potential upsides of applying the technology to their operations while guarding against the downsides.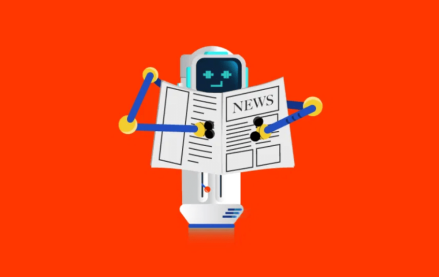 October 2, 2023 • 4 min read
•
•
Now that ChatGPT users can surf the internet for information, some publishers are reconsidering the weight of the issue.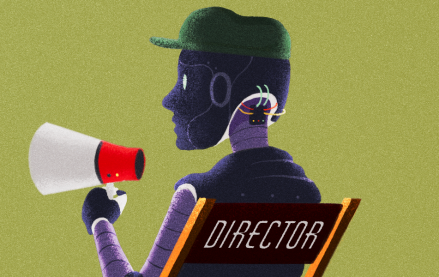 October 2, 2023 • 5 min read
•
•
As Meta makes celebrity-like chatbots, ChatGPT learned to "hear," "see" and "speak" while Spotify is piloting AI-translated podcasts.