Publishers are wrestling with Facebook's desire to own Facebook-funded Watch shows
Facebook wants to own more of the video shows it funds for Facebook Watch. But publishers, hoping to build long-term revenue streams through the creation and licensing of their intellectual property, are not always willing to give their rights away.
Four digital media executives, all speaking anonymously due to their companies having multiple Facebook-funded Watch shows, said they're resisting selling some new shows to Facebook because of Facebook's desire for intellectual property ownership. One executive said he's had offers from Facebook for multiple shows, which the publisher has forgone in favor of seeking other sources of funding and distribution. Another executive, when asked if he has pitched Facebook recently, said: "No, we're taking our talents elsewhere."
As digital publishers pivot to entertainment, with a focus on producing more episodic and serialized video shows instead of one-off video clips, ownership over the IP has become more important. By owning the rights to a successful show or format, producers can make more money over a longer period of time. For instance, a show can be licensed in other countries and languages, or a short digital series can be repackaged into a half-hour show for linear TV. Merchandising can be an option, too. But if Facebook owns the IP, those opportunities go away.
Facebook wouldn't comment on the record for this story. A source with knowledge of its thinking said Facebook is focusing on owning programs tailored to Facebook's platform, which includes formats with interactive and community elements. The company is more willing to consider licenses for more traditional video shows that can live elsewhere, the source said.
"It's all about IP ownership right now and building a deep catalog of content," said Peter Csathy, founder of media advisory firm Creatv Media. "Content owners today hold two critical cards: control over their content and the multiple revenue streams that become available to them if they do that. This includes licensing, which can be an extremely lucrative business in today's borderless, multiterritorial climate."
Take "Kitchen Little," a cooking show from Tastemade in which kids watch popular recipe videos and then, from memory, instruct professional chefs to make those dishes — the chefs must follow the kids' directions, no matter how inaccurate they are. Facebook funded the first season, which debuted last fall. Disney funded the second season as part of a broader content and advertising partnership that Disney and Tastemade announced during the Digital Content NewFronts.
Similarly, NowThis got Facebook funding for the first season of "Home Team," a sports documentary series that followed the NHL's new expansion team, the Vegas Golden Knights. For a second season, NowThis got funding directly from the NHL, not Facebook, to cover the Florida Panthers. In both cases, Tastemade and NowThis retained ownership of the shows, which enabled them to fund new seasons of them for Watch without Facebook's involvement.
"There's an ebb and flow, and we can potentially come back to do a third season with Facebook if they were interested in funding it," said Athan Stephanopoulos, president of NowThis. "There are multiple factors that go into this, and we're in a position where we have the affordability to consider any of the options — whether it's self-funded, sponsored by a brand or produced with Facebook."
Facebook's desire to own more IP outright doesn't mean publishers are ignoring or leaving Watch altogether. Some publishers are taking advantage of Facebook's algorithm favoring content shared by Watch show pages. One top digital news publisher is using Watch as a marketing tool, testing out new show concepts that, if successful, can be sold to advertisers for sponsorships or distributed (and monetized) on YouTube, said an executive at this company.
"Do I really need $500,000 in exchange for giving up my IP? Probably not," said the exec at the news publisher. "When they have built up some user behavior that makes Watch worth our while, we'll reconsider it."
Other publishers see the potential in Watch as one of several distribution platforms for shows they finance in-house.
BuzzFeed has focused on a "universal window" strategy, through which it distributes new episodes of digital shows such as "Worth It" and "BuzzFeed Unsolved" on Watch, alongside YouTube, Amazon, Hulu and Roku. The idea is that by putting episodes of these shows everywhere, BuzzFeed has a better shot at boosting viewership.
Of course, for the right terms, BuzzFeed is willing to get exclusive with platforms. BuzzFeed News, which sits separate from the BuzzFeed Studios division that oversees entertainment programming like "Worth It," recently sold a documentary series to Netflix; it produces the daily morning show "AM to DM" for Twitter; and most recently, it premiered a new show called "Future History: 1968" on Apple News, which paid BuzzFeed News for an exclusive first window and split ad revenue generated from the show.
BuzzFeed Studios also produces "RelationShipped," an interactive dating series exclusive to Watch, and has several other Facebook-funded projects in development, the company said.
"What I would stress is not having a one-size-fits-all approach — the environment is not mature enough at this point, and Facebook is still learning and experimenting as much as we are," said Tal Shachar, head of business strategy and growth for BuzzFeed Studios. "In instances where Facebook is funding a majority or all of the content, yes, they have absolutely pushed their interest — but any distribution partner would do that. From both a digital and traditional media perspective, both media companies and distribution partners have a desire and interest in retaining ownership over IP. Ultimately, it ends up being a negotiation between the partners to find the right model."
Facebook's not alone here, either, as distributors ranging from Netflix to linear TV networks seek ownership over shows they fund.
There is evidence that Facebook can be flexible with its deal terms, depending on the show and publisher. Take Disney Digital Network, which announced two Watch shows during the NewFronts last week. "Designing Disney," about artists that design and make products inspired by Disney characters, already airs on Watch. A second show, "Disney Dream Job," which pairs kids with Disney animators and other employees for a day, will premiere soon on Watch. Disney will premiere these Facebook-funded shows on Watch, which will retain an exclusive window before Disney distributes the shows on its own sites and apps, said a Disney Digital Network spokesperson.
By putting these shows on Disney's own sites and apps at a later date, Disney can monetize the programs directly. This option wouldn't exist if the show was owned by and exclusive to Facebook. During its original round of funding for Watch, Facebook was more willing to sign deals where publishers could retain ownership over their shows and distribute them elsewhere at a later date; its deal with Disney suggests that Facebook has not closed that door entirely.
For more on the evolving world of video and entertainment, subscribe to Digiday's weekly video briefing email. 
https://digiday.com/?p=287019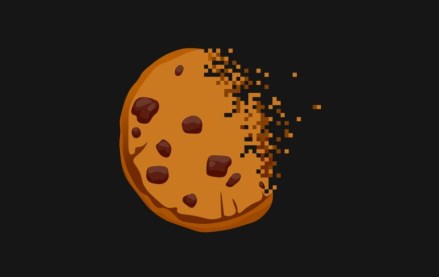 September 21, 2023 • 9 min read
Publishers who attended the Digiday Publishing Summit opened up about their top challenges, concerns and curiosities during closed-door, anonymous town hall meetings.
September 21, 2023 • 4 min read
WBD is seeing ad revenue growth from its YouTube channels and engagement on Threads surpass performance on X.
September 21, 2023 • 4 min read
Powering all of Amazon's hardware is an updated large language model, that could help connected devices actually be smarter.