Why BuzzFeed News premiered a show on Apple News before Facebook, YouTube, Twitter
Apple has become so serious about competing with Facebook, Google/YouTube and Twitter as a distribution outlet for news publishers that it's paying publishers to unveil shows on Apple News first.
Last month, BuzzFeed News premiered "Future History: 1968," a documentary series that recaps major events that happened that year, such as the assassination of Martin Luther King Jr. and the race between the U.S. and Russia to land a person on the moon. BuzzFeed News released the first three episodes exclusively on Apple News, a week before uploading them to Facebook Watch, YouTube, Twitter and its own mobile app.
The Apple News launch was part of a deal in which Apple paid BuzzFeed for the first-window rights to the show's first three episodes and cut BuzzFeed a share of the revenue from pre-roll ads that Apple sold against the episodes, said Roxanne Emadi, head of audience development at BuzzFeed.
"Building a great news business is a focus for us, of course," said Emadi. "So we're focused on quality premium shows and series, and not throwaway social videos, which I think is really new for news." And for Apple News.
The BuzzFeed deal epitomizes Apple's push to get higher-quality, longer videos on Apple News, which 59.9 million people in the U.S. used in March, per comScore. The mobile app first pushed into video last summer, then expanded its effort in the fall through a test that featured videos in the Apple News widget that people can access by swiping left on their iPhone home screen. Apple then added a similar "Top Videos" gallery in the app's main "For You" tab in March and has begun inserting interstitial video ads within the widget and in-app featured video galleries, splitting half the revenue across the publishers whose videos are included in the feed when an ad runs.
The push by Apple comes as publishers' video views on Facebook ebb. BuzzFeed News' viewership on the social network dropped from 45.4 million views in January to 11.3 million in March, according to Tubular Labs.
Publishers have been hesitant to produce original videos for Apple News because the app hasn't delivered on the revenue front. They're also waiting to see if Apple can encourage the kind of intentional viewing that such videos require. The BuzzFeed deal appears to show how Apple is trying to address both points.
In addition to paying BuzzFeed, Apple featured the show in Apple News' featured videos galleries for the entire weekend. Most of the exposure came from the left of home widget, but BuzzFeed also sent a push notification to the people that follow BuzzFeed News in the app when the episodes were released on April 21, said Emadi. The first week the show was available on Apple News, it received "several hundreds of thousands" of views across all three episodes, she said. By comparison, the episodes have garnered more than 110,000 views across YouTube, Facebook and Twitter since being uploaded to those platforms on April 28.
"Future History: 1968" appears representative of the type of videos and series that news publishers like BuzzFeed News are interested in producing or licensing and that platforms such as Apple News and even Facebook are interested in buying. The shortest of the first three episodes runs more than eight minutes. And instead of repackaging traditional news clips and overlaying them with text and graphics, the episodes — which were produced by independent journalists Mikhail Zygar and Karen Shainyan and licensed for distribution by BuzzFeed — contain mostly original, vertically formatted video tailored for smartphone screens.
Similar to Google's "Parisian Love" commercial, the episodes document the events of 1968 using screencasts of modern apps. For example, in the episode titled "MLK's Last Days," conversations between King and his wife are presented as text messages; video of a Stokely Carmichael speech is converted into a Periscope stream; death threats are shown as Gmail messages; radio interviews are displayed as phone calls; and the date of King's funeral appears as an event reminder from Facebook.
"We're focused on really just in-depth, unique video experiences and finding partners to support that," Emadi said. "It's very different than what you're used to, which is social video and news feed video."
https://digiday.com/?p=286520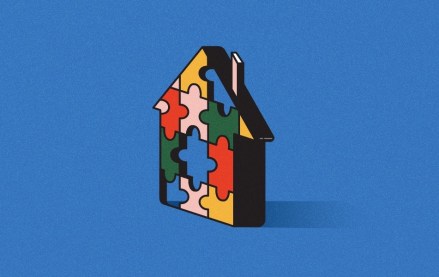 September 22, 2023 • 4 min read
Apartment Therapy's president Riva Syrop took the stage at the Digiday Publishing Summit to discuss the convergence of commerce and sponsorship revenue within its Small/Cool event.
September 22, 2023 • 4 min read
Media execs took stage at the Digiday Publishing Summit to discuss the growing importance of ROI in ad campaigns this year.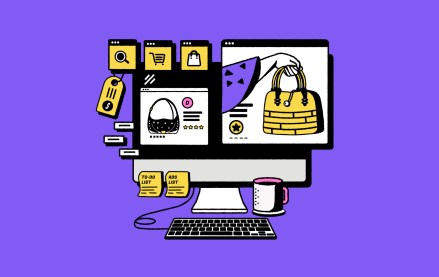 September 22, 2023 • 4 min read
CEO Satya Nadella said AI assistants will be as ubiquitous as PCs and will help users navigate across apps, operating systems and devices.