Podcasters are pitching longer, more lucrative ads, but ad buyers prefer shorter, cheaper spots
May 23, 2022 • 5 min read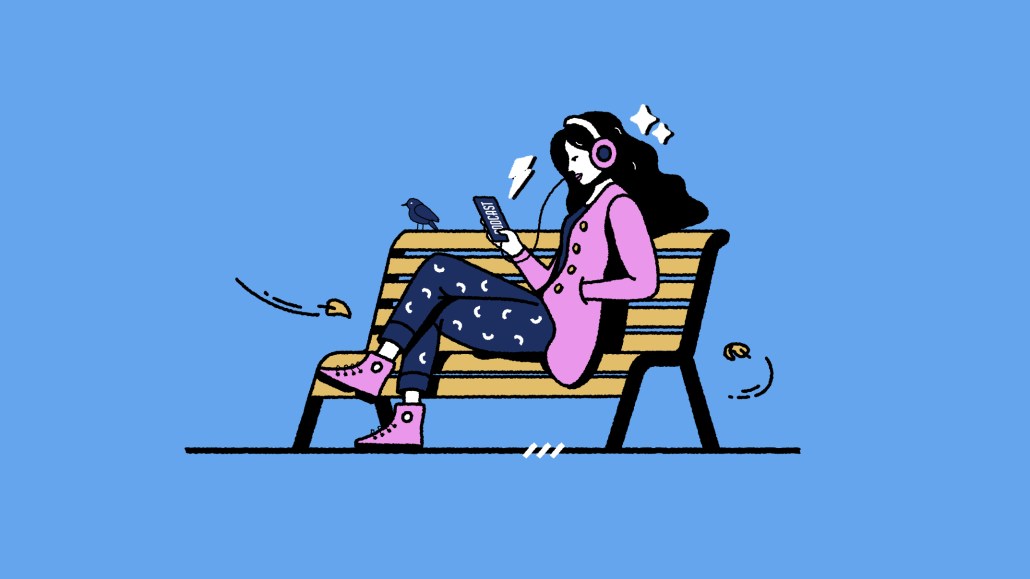 Ivy Liu
Smaller podcast production companies and creative studios are touting the benefits of custom, longer-form podcast ad formats — understandably so, given that they can charge more for them compared to shorter ad reads. But ad buyers from Mediahub, Horizon Media and GroupM primarily prefer buying podcast ads under a minute long because they are cheaper without compromising reach or challenging listeners' attentions.
At the Interactive Advertising Bureau's Podcast Upfront last week, smaller podcast production companies like Pod Digital Media pitched the benefits of custom-branded segments. These can range from two to three minutes, serving as a "mini infomercial" in the podcast, said Gary Coichy, founder and CEO of the multicultural podcast network. These ad formats have resulted in higher engagement, conversions and brand lift than shorter podcast ads, Coichy said. The average CPM for a 15-to-30-second host-read ad is $25-30, he said, while Pod Digital Media can charge $75-80 for a custom segment.
Lily Butler, director of creative strategy at Slate, pitched to advertisers at IAB's Podcast Upfront the publisher's "branded mini features," which are 60 to 90-second segments she described as "fully custom, highly produced micro-documentaries that run in the middle spots" of Slate's podcasts.
And Vox Media's branded content studio Vox Creative also sells branded segments that range from 60 seconds to five minutes, "sort of like a podcast segment within the podcast," such as an explainer that a brand gets credit for sponsoring in a podcast, said Annu Subramanian, executive producer of audio at Vox Creative. A deal with HBO to promote the final season of "Silicon Valley" in 2019 featured an interview between tech journalist and "Pivot" podcast co-host Kara Swisher (who made cameos in the show) and fictional character Gavin Belson (Matt Ross), for example.
But when speaking to ad buyers, it seems only advertisers with big budgets can afford to spend on custom, integrated, longer-form segments in their mix of podcasting advertising. Otherwise, advertisers are sticking to the 30- to 60-second ad length.
The IAB's U.S. Podcast Advertising Revenue study published last week found the same: More than half of the ads in podcasts are 16 to 30 seconds long — up from 38% of podcast ad inventory in 2019. This share was followed by ads that are 31 to 60 seconds long, which take up 27% of podcast ad inventory – down from 44% in 2019. Ads over a minute long made up only 3% of podcast ads, according to the study — down from 9% in 2019.
Most of the podcast ads Mediahub is buying for its clients are 30- to 60-second pre-roll and mid-roll ads, said Jacob Schwartz, associate media director of national audio investment at the media planning and buying agency.
"It's the most efficient way of buying podcasts," he said. "Based on the results I'm seeing, I don't really have any need to say: we should be running a two-minute ad read… If we can't get our messaging out in 60 seconds, and say: here's our brand, here's what we're doing, here's why you should care about us — then I think that's more of a creative issue."
That's also the case at Horizon Media, according to Maria Tullin, vp, managing director of advanced & digital audio at Horizon Media. Producer-read, short-form ads are "gaining popularity" due to improvements in audience targeting and segmentation — the big players like iHeart and Spotify have even curated networks around audience demographics (such as iHeart's podcast networks Black Effect and My Cultura), Tullin said.
As the industry moves away from host-read, baked-in ads — it's also moving away from ads that would naturally go over 60 seconds as a host talked about a brand as part of the podcast show, Tullin said. "I don't feel like that's happening quite as much as it was unless you're buying sponsorship [segments]," she said.
Jen Soch, executive director of channel solutions at GroupM, said host-read ads that are 30 seconds long are still "preferred and the most common."
"More people are looking to get a larger audience on podcasts — podcast budgets are growing, there's more of an interest in that reach number, which lends itself to more of the 30-second communication," she said.
Longer-form custom integrations in podcasts can also become "cost-prohibitive very quickly," depending on the publisher, show and talent you're working with — another reason Mediahub doesn't spend a lot on this ad format, Schwartz said.
For example: "If I have a $500,000 podcast budget and I can get 10 million impressions out of that and it's going to cost me $250,000 for a podcast that does 150,000 downloads a month — is it worth it to take half of my budget, lose half my reach and put that with a smaller podcast to do a bigger integration? With some brands, it works; with some brands, it doesn't," Schwartz said.
It's not necessarily that CPMs are higher, but custom integrations require a higher minimum spend from advertisers, he said. For example, if a publisher requires an advertiser to spend at least $100,000 to run host-read ads in a podcast campaign, the publisher may ask for at least $500,000 for a custom integration (depending on the talent and the podcast), Schwartz said. Soch said the same: the issue is not higher CPMs, but "overall investment levels are more significant."
"Some brands only have a $500,000 budget at any given time to work with. So is it worth it? To sink all of that money into one segment with one podcast? Probably not," Schwartz said. Instead, it would be more effective to run shorter ads that cost less across more podcasts, he said.
However, it might make more sense for brands that have big budgets and can allocate some of their podcast ad spend to longer-form, custom segments without sacrificing reach in shorter spots that can scale, Schwartz said. Ads over a minute long might also work for a sponsored segment, such as an interview with a host or a story about a brand, Tullin said.
But the downside of longer ads is the risk of losing audience interest — and, again, the cost, Schwartz said. "When you get above 60 seconds, you have to also think about the user experience. Does someone really want to sit through a two-minute ad? Probably not," he said.
https://digiday.com/?p=448856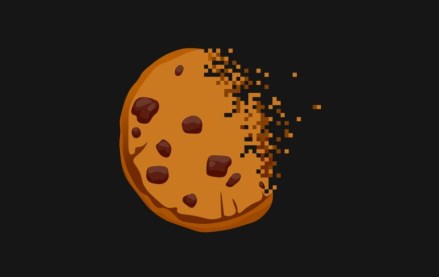 September 21, 2023 • 9 min read
Publishers who attended the Digiday Publishing Summit opened up about their top challenges, concerns and curiosities during closed-door, anonymous town hall meetings.
September 21, 2023 • 4 min read
WBD is seeing ad revenue growth from its YouTube channels and engagement on Threads surpass performance on X.
September 21, 2023 • 4 min read
Powering all of Amazon's hardware is an updated large language model, that could help connected devices actually be smarter.