'The plan was never to be Facebook-only': Insider continues to diversify amid Facebook reach declines
May 2, 2018 • 3 min read
•
•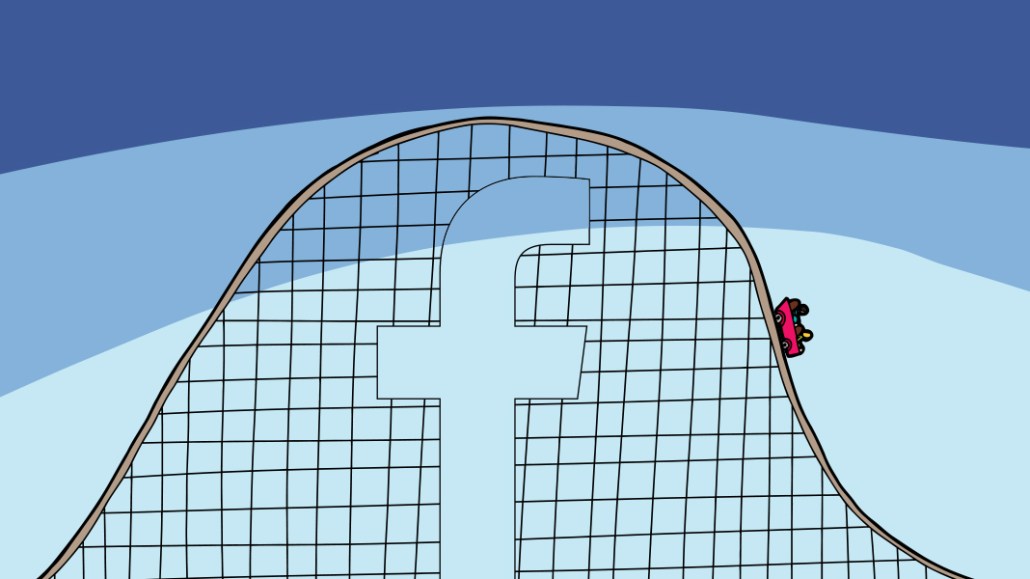 Business Insider's lifestyle sibling brand Insider probably wouldn't exist without Facebook. But to keep up with Facebook's whims, Insider has had to drastically reduce its total output there while looking to grow its audiences on other platforms.
Since Facebook deprioritized publisher content in its news feed in January, Insider cut its Facebook news feed video output in half, in a shift to produce longer videos. (The company didn't give raw numbers.) As a result, its average monthly engagement on the platform fell by more than 70 percent, per Shareablee.
Insider also is distributing more video to platforms, including YouTube and Twitter, and trying to drive more direct traffic to its own site, while shifting staffers that once focused solely on news feed video to Facebook Watch programming.
"We've always, from the very beginning, thought it was important to start on Facebook, but as fast as possible develop multiple sources of referrals," said Nicholas Carlson, Insider's editor-in-chief. "The plan was never to be Facebook-only."
Diversifying is a high priority for Insider, not just because its parent, Axel Springer, has publicly vowed to make Business Insider break even by the second half of 2018, but because Facebook's news feed changes represent a long-term challenge to all publishers that relied on the platform as a distribution vehicle.
Facebook remains a core component of Insider's audience strategy. The publisher drives views and traffic using a stable of vertical-focused Facebook pages, which Insider has been growing since its inception in 2015. Last year, Carlson theorized that Insider could have over 100 different Facebook pages one day; it now has almost 50.
Much of what Insider's pages share is links. Over the past 12 months, around three-quarters of the content published to Insider's Facebook pages has been external links, according to CrowdTangle. Three-quarters of social referrals to Insider's homepage, thisisinsider.com, come from Facebook, per SimilarWeb.
But most of the engagement comes from video. Facebook also remains a key place for Insider's long-form videos. It's launched six Watch shows total in 2018, including "Bonkers Closets" and "Why Are We All So Stupid?" A seventh, sponsored Watch show is expected to be announced this week. Those videos were produced by the same 85-person team that worked on Insider's shorter content.
In January, Insider started to cut the number of videos it publishes in response to Facebook saying its videos needed to last at least three minutes to be eligible for mid-roll advertising.
Facebook's news feed changes affected every publisher; for publishers like LittleThings and Rare, the effects were fatal.
To diversify, Insider has begun focusing more on YouTube, taking a vertical strategy similar to the one used on Facebook. Since late January, it has launched three new YouTube channels, including Design Insider, Art Insider and Travel Insider, bringing the total number of Insider channels there to six. Its core YouTube channel, which has 1.9 million subscribers, drove more video views than its Facebook counterpart in March, according to Tubular Labs.
"We take YouTube as seriously as we take Facebook," said Carlson, noting that Facebook's decision to require that videos run at least three minutes to be eligible for mid-roll advertising actually made the company better at YouTube.
Building direct audience has been another priority. Monthly unique visitors to thisisinsider.com have more than doubled year over year, driven by search traffic, to 8.4 million monthly unique visitors in February, according to comScore. Insider launched without a site at all back when it was fashionable to go all-in on platform distribution.
But the drop in engagement on Facebook has consequences. Declining organic reach on Facebook means publishers now have to spend more money to distribute branded content on the platform. Other revenue streams, be they YouTube mid-roll or programmatic advertising, may not make up the difference.
"You're not going to substitute branded content with mid-roll revenue," said an executive on the revenue side at a digital publisher.
Carlson said revenue across the platforms Insider publishes on "remains strong," pointing out that in addition to branded content and direct ad sales, Insider also makes money from content licensing and affiliate commerce revenue.
https://digiday.com/?p=286106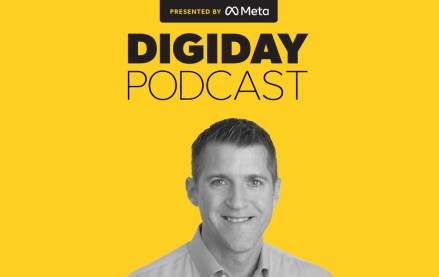 November 28, 2023 • 4 min read
Google's vp of global ads is confident that cookies will be gone from Chrome by the end of next year, despite all the challenges currently facing the ad market.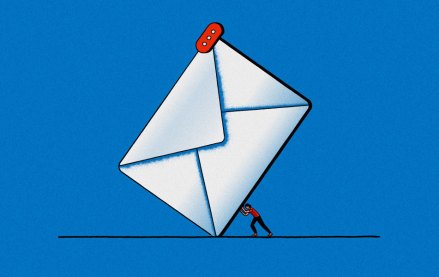 November 28, 2023 • 6 min read
Some email newsletter platforms' click-through rates are actually click-to-open rates, which are measured against the number of emails opened rather than the emails sent. But buyers seem to prefer it that way.
November 24, 2023 • 5 min read
Publishers' events businesses picked up pretty significantly during the back half of this year — and they will focus on sustaining that lift into 2024, according to Digiday+ Research.