All cheese, all the time: Business Insider's 'slightly niche' approach to Facebook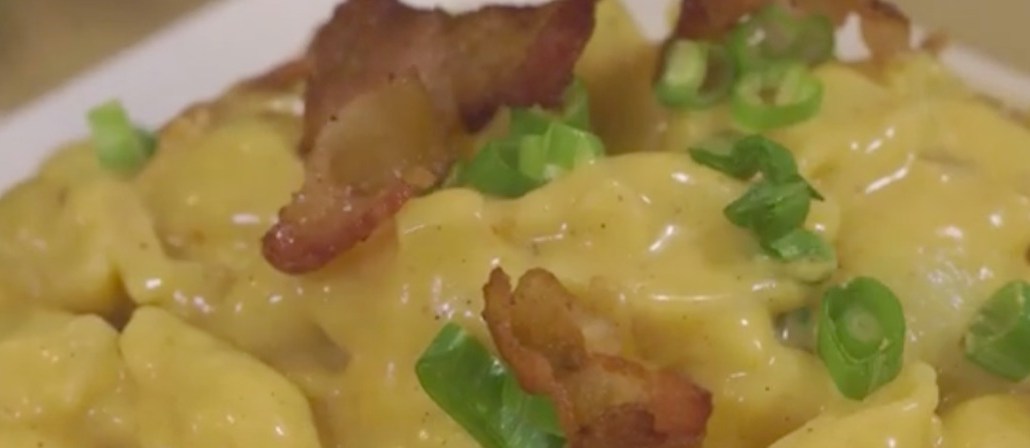 No topic is too niche on Facebook. Since Business Insider's lifestyle site launched just over a year ago, Insider has spun off a dozen pages, including home, art, dessert, beauty — and even cheese.
With 76,000 or so fans, cheese isn't Insider's biggest page, but it punches above its weight. A video of the world's longest pizza got 17 million views in less than a day, while one of a mac and cheese burger got 15 million views in a week. Three or four times a day, Insider Cheese posts videos of cheese wonders like this, in all their oozing, gooey glory.
Nicholas Carlson, Insider's editor-in-chief, said that on Facebook, with all its interest groups, there's a case for going narrow. "Insider Cheese is a slightly niche topic," he said. "The theory there is, people will follow this page because they love cheese. And they know exactly what they're going to get from it."
Insider isn't the first publisher to go down this road. BuzzFeed had 90 Facebook pages not long ago; The Huffington Post had 79, dedicated to topics like weddings, parents and divorce. Having multiple accounts is another way publishers have adapted their content strategies to give Facebook what it wants. The social network tweaked its algorithm last year to favor the posts shared by friends and families, and publishers know the best way to game Facebook's news feed is to give people content they're likely to share so the algorithm will give it more weight.
Insider already saw this effect with its first spinoff, a food page that quickly blew past the main Insider page in terms of followers. (Insider Food now has 4.7 million likes to Insider's 6.2 million.) Some of its other pages, like design and art, also have followings in the millions. The effect is that the main Insider page had about 200 million video views in November, while the food page had just over 300 million and travel, 112 million, according to Tubular Labs. Across all the pages, Insider had 1.5 billion video views, according to Insider. No wonder Carlson isn't stopping there — next up is a home-focused page, and he thinks one day Insider could have as many as 120 pages.
"In digital, what we've seen from Amazon is, you don't have to be wide or deep, you can be deep and wide," he said.
The appeal of this strategy is also that it's cheap. Insider didn't hire specifically for the Facebook pages; its staff of 35 is encouraged to pursue the things they're interested in. This is how an intern came to help launch Insider's beauty page on Facebook, which has grown to 1.7 million likes, and Insider is now hiring specifically to build it out. Pages that do well also will get ported over to Instagram, which like Facebook has a big audience and is hospitable to the food and design videos Insider does a lot of.
Facebook and Instagram have taken steps to enable publishers to make money from the content they distribute on those platforms, but they still have a ways to go in publishers' eyes. Insider has a leg up here; knowing how to make viral videos has helped it get advertisers to pay it for their own videos. Insider also gets paid by Facebook through its suggested video program; it also gets paid by Twitter and thinks Instagram will follow suit.
"If you tell a story where people are, you'll get a nice audience for it," Carlson said. "As publishers, we need to tell stories on these platforms. Over time, it'll work out. We'll make a lot of money eventually because the platforms will pay us because we're getting attention for them, and marketers will pay us."
https://digiday.com/?p=216977