The Daily Beast finds cutting the costs of subscriptions pays off
September 16, 2019 • 5 min read
Since The Daily Beast launched its membership program, Beast Inside, last summer, the IAC-owned news brand has managed to improve the program's revenue prospects by offering more content and charging less for it.
Over the past 15 months, the price of a Beast Inside membership has dropped 65%, to $35 per year or $4.99 per month. That offer is the fourth pricing combination that the Beast has tested since launch, but it delivers the best combination of conversion rate and retention; conversion rates on the $35 offer were five times higher than the rates on the membership's initial price points of $100 per year or $9.99 per month.
That improvement is substantial enough that the Beast has been able to stay on course, despite the significant drop in sticker price. Since settling on the current offer rate, The Beast increased its revenue forecasts for Beast Inside, and it is on pace to beat those forecasts in 2019, Daily Beast CEO Heather Dietrick said. Though advertising remains the dominant source of the Beast's revenue, Dietrick said she expects that membership revenue to near direct ad revenue by the end of 2021.
While the price is much lower than when it launched, Dietrick said that the team had always planned to test different offers, and the original price was selected using more art than science. While the Beast conducted extensive user interviews when developing the membership, interviewees were not asked any questions about price, with Dietrick reasoning that people rarely have firm ideas about what they would pay for a new product.  
"We haven't had to rethink goals or strategy aside from that initial testing," said Dietrick. "Because the conversion rates are so much higher, and the retention rates are so much higher, overall we ended up earning more per subscriber on a lifetime basis."
The lower price point means Beast Inside will need to attract a substantial portion of its audience, which hovers around 16 million monthly unique users, according to Comscore. At $35 a year, Beast Inside would need to amass over 285,000 subscribers to generate $10 million in revenue; Dietrick said she believes that Beast Inside can grow into a program with hundreds of thousands of subscribers.
During that same stretch, the amount of content exclusive to Beast Inside members has quadrupled, to around 8% of The Daily Beast's output compared to 2% when Beast Inside launched. While those percentages vary slightly month to month — editorial staffers decide on a daily basis which content to put behind the paywall — a number of exclusive features, including member-exclusive newsletters focused on the British royal family and Lachlan Markey's reporting on political corruption, have boosted the amount of content Beast Inside members get.
Not all of the changes have been additive. A number of members-only features, such as an exclusive podcast and a feature that allowed member-submitted content to be turned into stories, have been subtracted, changes that were part of learning what its audience wants and also a byproduct of the ever-changing news cycle.
"Because our core expertise is around news, these products will naturally shift as the cultural conversation does," Dietrick said.
Beast Inside is part of a revenue diversification strategy Dietrick has been implementing since she arrived at The Daily Beast in 2017, after serving as president of Gawker. At launch, Dietrick said that the plan was to focus on a small, passionate slice of the Beast's audience, which visits the site more than 50 times every month. That group, Dietrick said at the time, totaled around 1 million people. And while many of them have already been targeted with offers, Dietrick said the Beast Inside has been able to keep the top of its subscriber funnel full by observing subscriber behavior and then trying to nurture it in other subsets of its audience.
"We learn a lot more about them, what motivates them to read more, then we find lookalike groups and develop things that interest them," Dietrick said.
So far, Dietrick said, these tests have yielded good results. In August, Beast Inside gained more members than the program acquired in all of 2018, according to Daily Beast editor Noah Shachtman, and Dietrick expects that the membership program will hit its member target for all of 2019 several months ahead of schedule.
And for the most part, the members they acquire are sticking around: Dietrick said that Beast Inside's churn rate is "competitive" with industry standards, though she declined to share either a hard churn number or how many members the program has.
Much of that growth has been powered by the paywall and by a number of promotions; last week, the site began offering readers an opportunity to try Beast Inside in exchange for their email addresses.
But some of it has come from improving the marketing tactics used on the Beast's site and other owned channels. Since July, 20% percent of the memberships that Beast Inside has acquired have come from marketing messages deployed across the Beast, rather than from people running up against a paywall, Dietrick said. Those include a banner that appears at the foot of stories, as well as marketing messages distributed via the mobile app and newsletters.
"We've leaned a lot into 'Support journalism,'" Dietrick said, who noted that campaigns and messaging that highlight the impact of the Beast's reporting have been effective.
Starting later this year, Dietrick said that the Beast will begin using what it's learned about its members to target people with paid promotions on platforms including Facebook.
Figuring out how to make content people will pay to read or watch is very different from creating content that people want to consume. And as a result, publishers that diversify into consumer revenue are often compelled to change their content strategies.
"If you have a content model that has worked, your content has been pretty well tailored to that business model," said Jason Bade, the co-founder of Pico, an audience relationship management startup. "If you're building a new business model where they're paying you for something, you have to experiment not just with pricing but with what the product is."
https://digiday.com/?p=346104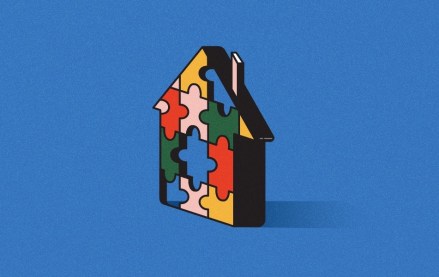 September 22, 2023 • 4 min read
Apartment Therapy's president Riva Syrop took the stage at the Digiday Publishing Summit to discuss the convergence of commerce and sponsorship revenue within its Small/Cool event.
September 22, 2023 • 4 min read
Media execs took stage at the Digiday Publishing Summit to discuss the growing importance of ROI in ad campaigns this year.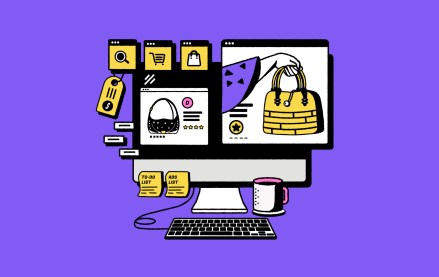 September 22, 2023 • 4 min read
CEO Satya Nadella said AI assistants will be as ubiquitous as PCs and will help users navigate across apps, operating systems and devices.