Beast Mode: Daily Beast CEO Heather Dietrick explores the power of the news publisher's brand
March 25, 2019 • 4 min read
When Heather Dietrick joined The Daily Beast in 2017, she brought a lot of Gawker with her, both literally and figuratively.
Within months of arriving at the IAC-owned news title, the 37-year-old had installed former Gawker colleagues as chief revenue and product officers, who got right to work guiding the Beast toward affiliate commerce. By then, employees were already quite familiar with Dietrick's direct, no-bullshit managerial style, which she says was influenced partly by Gawker's ethos of radical transparency. And almost one year into her tenure, her first hand-picked editor-in-chief, Noah Schachtman, quickly proved that the Beast's newsroom would remain sharp-tongued while getting even more scoop-obsessed, a distant cousin of Gawker's enfant terrible personality.
Dietrick didn't choose to run the Daily Beast because she could use a playbook she already knew. She chose it, she says, because in the Beast she saw the raw materials a publisher needs to win in a new era of digital media. To Dietrick, scale was out, loyalty was in; digital video warranted skepticism, not a pivot; and the most important thing a publisher could have, in a sea of aggregated sameness and platform-powered distribution, was a strong, differentiated brand.
The Daily Beast, in Dietrick's eyes, had all of the above. It began building that name for itself in 2008, when Barry Diller convinced Tina Brown, the one-time magazine wunderkind who had led Vanity Fair's comeback, to launch the digital-native news and culture publication without any firm business model in place. Despite its rocky business history — a rocky merger and decoupling from Newsweek reportedly ran up $100 million in losses; the site has had more than twice as many publishers as editors-in-chief — the Beast has consistently managed to break free from the pack with its voice as well as its reporting, if not with profits. (Sources say the Daily Beast has lost money for several years running.) It has broken stories about Russian oligarchs and Hollywood film directors; Silicon Valley darlings and ISIS fighters.
Consequently, all of Dietrick's plans to grow and diversify revenue involve that winsome, scrappy brand. It will be that brand, Dietrick believes, and its audience's love for it, that will get the Beast to a goal — sustainability– that has largely proved elusive for most of its 10-year history. From a top-line perspective, things look good. The site grew its revenues 40 percent this year, Dietrick says, thanks in part to a 77 percent increase in direct sales.
"As Trump goes out and attacks journalism and attacks the fourth estate," Dietrick says, "it's a great time to go out and say, 'You love what we do. Support us.'"
Unlike many midsize publishers, the Daily Beast has a large group of readers who might feel strongly enough to support the publication directly. Of the site's 20-million monthly unique visitors, around 5 percent of them visit 50 times per month, Dietrick says.
Converting those folks into paying members — and creating more like them — has been a top priority since she took the helm. In late February, Dietrick chose Mary Cullen, a veteran from the DTC world, to lead the marketing efforts for Beast Inside, a membership program launched in June 2018. Cullen's first priority will be to market to on-site visitors first, before broadening out to platforms and other channels. Dietrick says the site is in the market for more audience development and data-scientist hires to support it as well.
The Beast has also doubled down on topics and areas that work, expanding its opinion coverage and leaning more into entertainment, after noticing that the site's most loyal readers liked them. In one way, the bet paid off: In 2018, the site doubled the percentage of readers who visit five times per month.
Commerce is contributing too. While the Beast lacks the service-journalism cred that Gawker earned with Gizmodo and Lifehacker, the early returns on the commerce play are good, too. Scouted, an affiliate commerce vertical that pushes everything from high-end blenders to eBay credit cards, has doubled its daily revenue and is exceeding internal expectations six months into its launch, Dietrick says, though she declines to share specific numbers.
"You don't need lifestyle [coverage] to build a commerce business," Dietrick says. "People are so used to buying things on the internet, you need a trusted brand first and foremost."
Those bets should quickly prove just how powerful the Beast's brand is. Though Dietrick's current title is CEO, she effectively serves as its president and publisher, a job that few have stayed in for long. Though Diller has taken a long view on the Beast's path to sustainability, the Beast has not achieved profitability in years, according to multiple sources. A spokesperson declined to comment on whether the site is currently profitable.
"I think they face what they were always facing," one former executive said, noting that the road to profitability has always been rocky for midsize news publishers. "I think [their mission] is incredibly important, but I don't think there's a ton of great prospects."
Whether Dietrick manages to steer the site into the black is unclear. But as it charts this new course, "We'll do it in the Beast way," Dietrick says. "Which is to punch above our weight."
https://digiday.com/?p=327404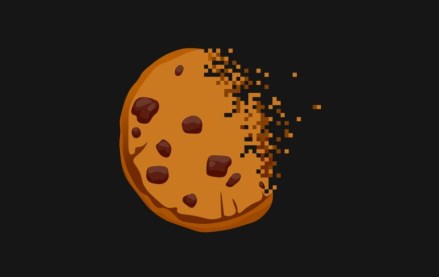 September 21, 2023 • 9 min read
Publishers who attended the Digiday Publishing Summit opened up about their top challenges, concerns and curiosities during closed-door, anonymous town hall meetings.
September 21, 2023 • 3 min read
WBD is seeing ad revenue growth from its YouTube channels and engagement on Threads surpass performance on X.
September 21, 2023 • 4 min read
Powering all of Amazon's hardware is an updated large language model, that could help connected devices actually be smarter.