'Off the field business': Sports is still shaky but sports business publications see a lucrative play
August 3, 2020 • 5 min read
•
•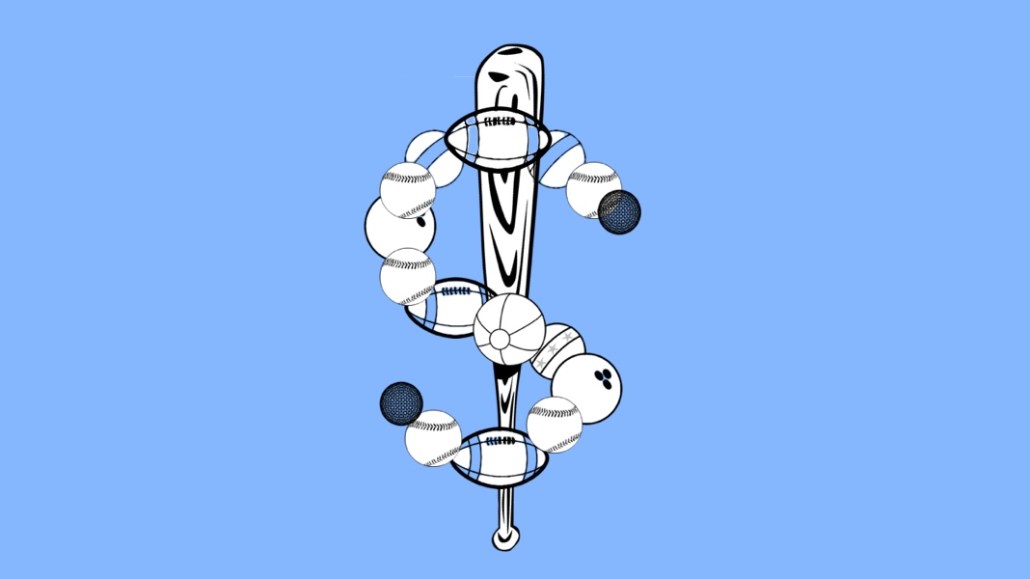 The business of sports has been turned upside down over the past six months, and a number of media companies are racing to capitalize on the opportunities they see in the upheaval.
Sportico, a sports business publication planned by Penske Media, has moved its launch date up by three months, before it had even hired any writers. Front Office Sports, a digitally native sports business site that was launched while its CEO Adam White was a freshman at the University of Miami in 2014, expects August will be its best revenue month ever, thanks to surging newsletter growth and engaging with non-industry audiences. And legacy sports business publisher Sports Business Journal, which was founded in the late '90s, has made its move into virtual conferences as well as created new subscriber-only products to keep its revenue steady.
Originally set to launch in September during a "confluence of all the sports," Sportico CEO Dick Glover said his team decided to move up its launch to June 30 to cover the reopening efforts that sports teams were starting to undergo.
Sportico initially had a team of two: Glover and editor-in-chief Scott Soshnick. Now it has 12 writers and three editors. Days before its launch, the brand added Todd Barrish as its head of brand development and partnerships. Barrish is the only sales person for the brand and collaborates with the internal business operations of Penske Media Corporation.
"We could not have done this as a standalone enterprise without the resources or expertise of Penske Media," said Glover.
Sportico will be monetized solely through direct sold advertising for now, Glover said, with the goal of building its reputation, and the reliability of its audience, with brands. The target audience, Glover said, is an "a-list" group of professionals working in sports from the college level up to the c-suite of sports leagues. "The bullseye is c-level people," he said.
Front Office Sports, however, does not focus solely on a professional audience, according to White. He said he does not classify FOS as a business-to-business publication but a "pro-sumer media brand" that's not only interesting to a professional in the sports industry, but covers the industry in a way that's appealing to a wider consumer base.
Without live sports, White said there were more people paying attention to the "off the field" business of sports to still feel connected to it.
White said FOS did take a revenue hit during second quarter, without disclosing the particulars.
"We were punched in the face with the pandemic," he said, but then his team took that time to "doubled down on social media and newsletters" because they knew those were the platforms that sports fans migrated to once televised sports were no longer an option. Due to that, active newsletter subscribers for FOS are up 28% month over month, he said. FOS also used the off-the-field time to rebrand its website, which launches this week, and to hire five additional staffers.
The subscription-based Sports Business Journal also took coronavirus knocks from an advertising revenue perspective, though the brand's publisher and executive editor Abraham Madkour did not offer up details.
Since March, the brand has launched more editorial products and transitioned its conference businesses to virtual. The company initially planned to do 13 in-person events this year, all of which are now virtual, and it has since added five more virtual conferences, including a subscriber-only conference series.
Thanks to the added offerings, Madkour said subscriptions to SBJ's digital and print products have remained consistent month over month with the expected budget, while its SBJ Daily subscription product has surpassed its goals so far this year.
Both White and Glover see an opportunity for a membership or subscription model within their businesses, however FOS and Sportico will remain reliant on an advertising model for the time being.
"What Politico did to politics is what we want to do with sports," said White. "Get a mass audience and then create a paid product for it and charge a lot of money for it." And for now, not having a paywall has been crucial to being able to accumulate that mass audience, he said.
Madkour said that while general advertising is down, new advertisers are still coming into the mix now, however unlike FOS's experience, they remain in the category of B2B, especially new brands that are focused on helping sports reopen.
Trevor Swenson, CEO of sports agent technology company Agent Live 360, said he began advertising on SBJ's site for the first time ever last week. "This is an experiment to see what it would do to advertise a product versus face to face," now that most in-person conferences including CES have been canceled, he said.
"Banner ads are not the greatest thing, but digital marketing is going to have to increase for everyone," said Swenson, adding that SBJ has the most sports agents in its audience.
White said that his sales team pitches not just B2B advertisers but to consumer brands as well, trying to sell an audience with an average annual household income between $100,000 and $150,000. They're "modern, emerging business leaders," he said, which has a lot of crossover to the demographics consumer brands look for.
Front Office Sports has recently closed deals with Samsung, Bose and Anheuser-Busch.
Ultimately, the appeal for brands when advertising against sports is that it offers "unparalleled drama in the media landscape" and ad messages stick well with viewers during the breaks in heightened action, according to Jeff Gagne, svp of strategic investments at Havas Media.
And that's the rub for sports business journalism when sports take the field again. While sports business publishers "can fill a void of reaching some of those [sports] audiences — and in some ways the best part of these audiences — they are unable to provide the same excitement around showcasing the action," Gagne said.
https://digiday.com/?p=374145
October 2, 2023 • 1 min read
•
•
The publishers who attended DPS were focused on the potential upsides of applying the technology to their operations while guarding against the downsides.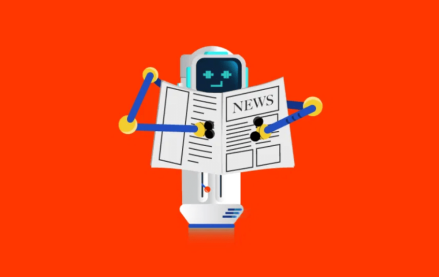 October 2, 2023 • 4 min read
•
•
Now that ChatGPT users can surf the internet for information, some publishers are reconsidering the weight of the issue.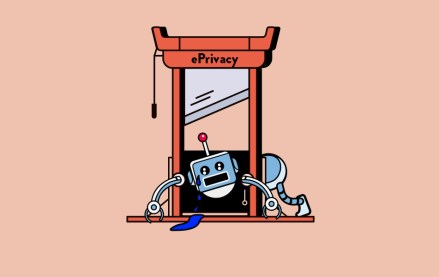 September 29, 2023 • 5 min read
•
•
Publishers are unsure if blocking AI web crawlers is enough to protect their content from being scraped and used to feed AI tools and systems.