Fountain of youth: Meet 7 young founders transforming media
March 31, 2020 • 13 min read
•
•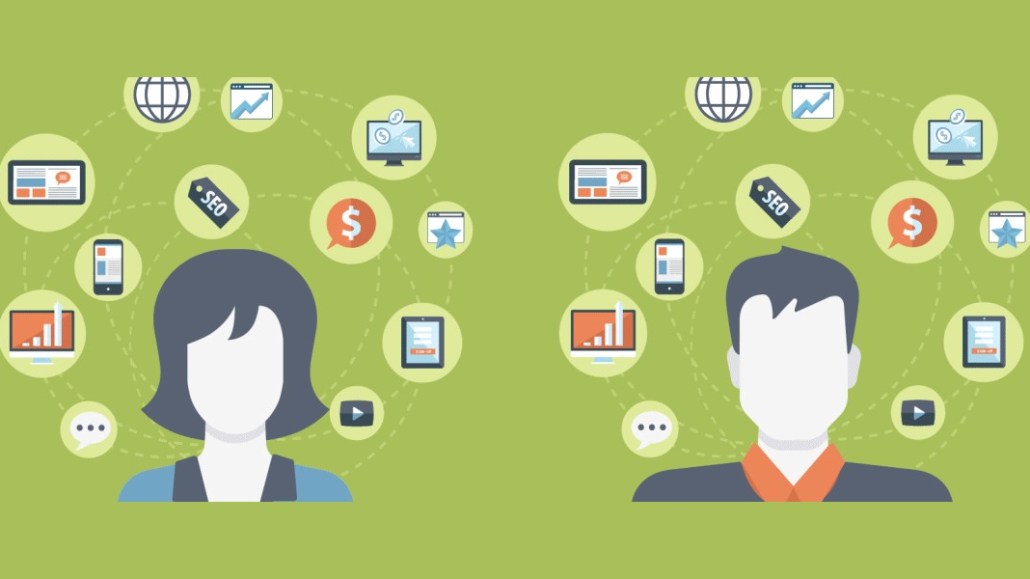 Media isn't for the faint of heart, especially these days. But don't tell that to these seven young founders.
Liv Little, founder of gal-dem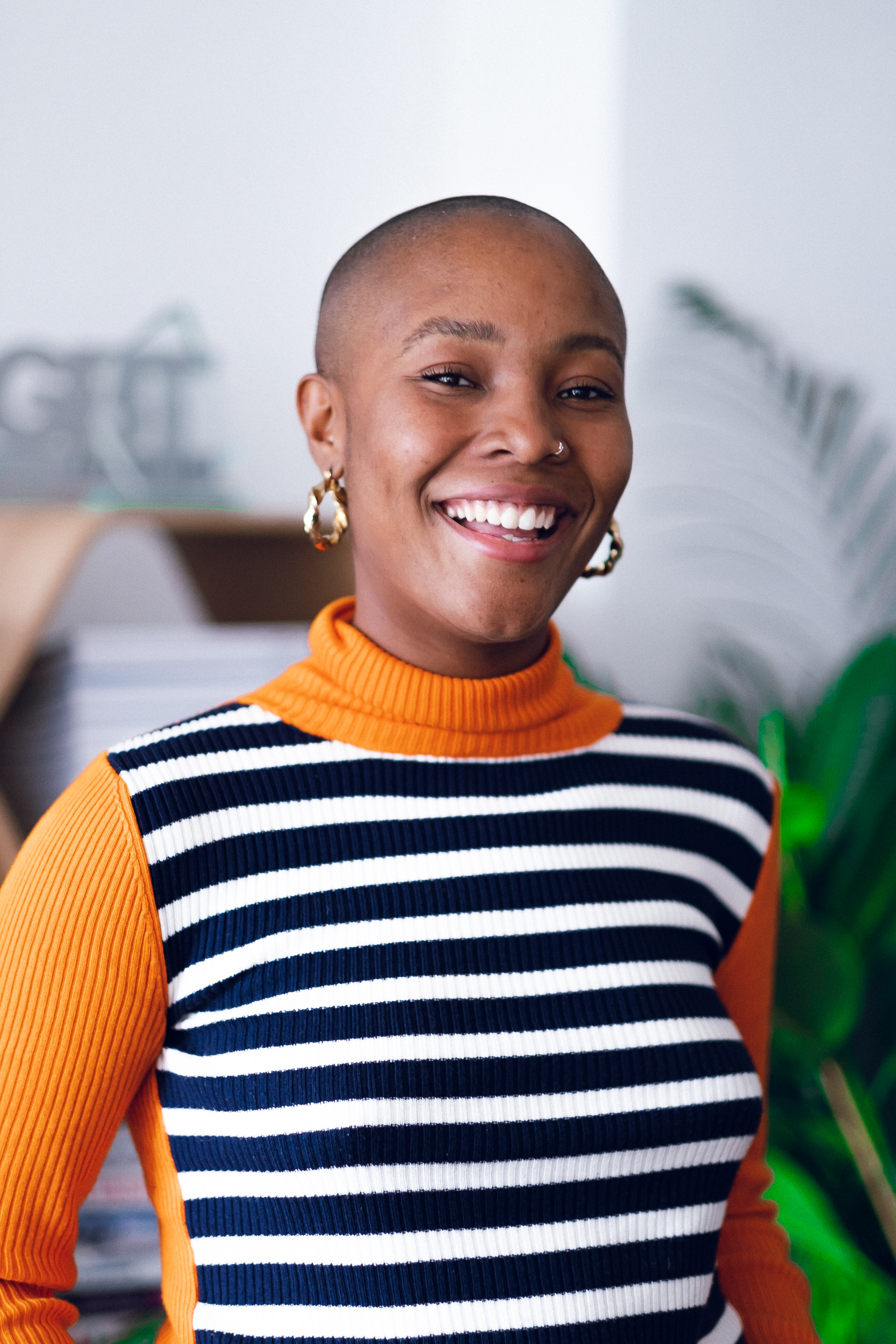 Frustrated with the lack of representation of women and non-binary people of color in media and academia, Liv Little decided to create her own publication. In September 2015, during her final year of school, Little put all of her efforts into launching the London-based company. She had a small team at the time who believed in the mission of the publication and helped her write and edit the content, all without making a dollar.
Now, gal-dem has 10 full-time employees, though she's looking to add two additional staffers this year. And as of February 2019, Little, who is 26 years old, was finally able to pay herself as the CEO of the company, something she wasn't able to do for a year even though she was working for gal-dem full time.
The first iteration of gal-dem was exclusively online, but Little said that her team's goal was always to produce an annual print edition that wasn't necessarily a cornerstone of the publisher's business model, but served as a themed archive of the year.
"Launching something in the digital space is relatively cost free, which made it an accessible way to start," Little says. "It's a format that people can engage with and engage with the content for free, which is important to us in terms of accessibility of content."
Finally moving into print, however, was the one project that she couldn't fund on her own. Little ended up raising money from her family members to create the premier issue in September 2016 that had a 1,000 copy run. Each year since then, the magazine's circulation has gradually increased to 8,000 copies sold at newsstands in 2019. As for digital traffic, gal-dem.com is now at half a million page views per month coming from approximately 300,000 unique visitors, she says.
Like most entrepreneurs, Little wore many hats while growing her business, initially running the editorial side until she was able to hire out a team that would enable her to pass off some of that responsibility. Now, she works closely with the commercial team as well as oversees the development of gal-dem's video content. She is also tasked with leading the company's investing efforts (the company had a pre-seed round of funding with three angel investors before it launched in an official capacity in February 2019) and looking for opportunities to diversify revenue.
In 2020, one of her main priorities for continuing on gal-dem's path of growth is to put an emphasis on video, including working on a collaboration with Channel 4 TV in the U.K. for Black History Month. Additionally, while there isn't a paywall on the site and she doesn't intend on changing that anytime soon, Little said she wants to figure out a membership model that offers additional perks like event access and curated content. Finally, since she said a quarter of gal-dem's readers are in the United States, she wants to figure out how to grow the publication's footprint overseas. That will likely include hiring editorial support in the U.S., but she said that might be a 2021 goal.
Adam White, founder of Front Office Sports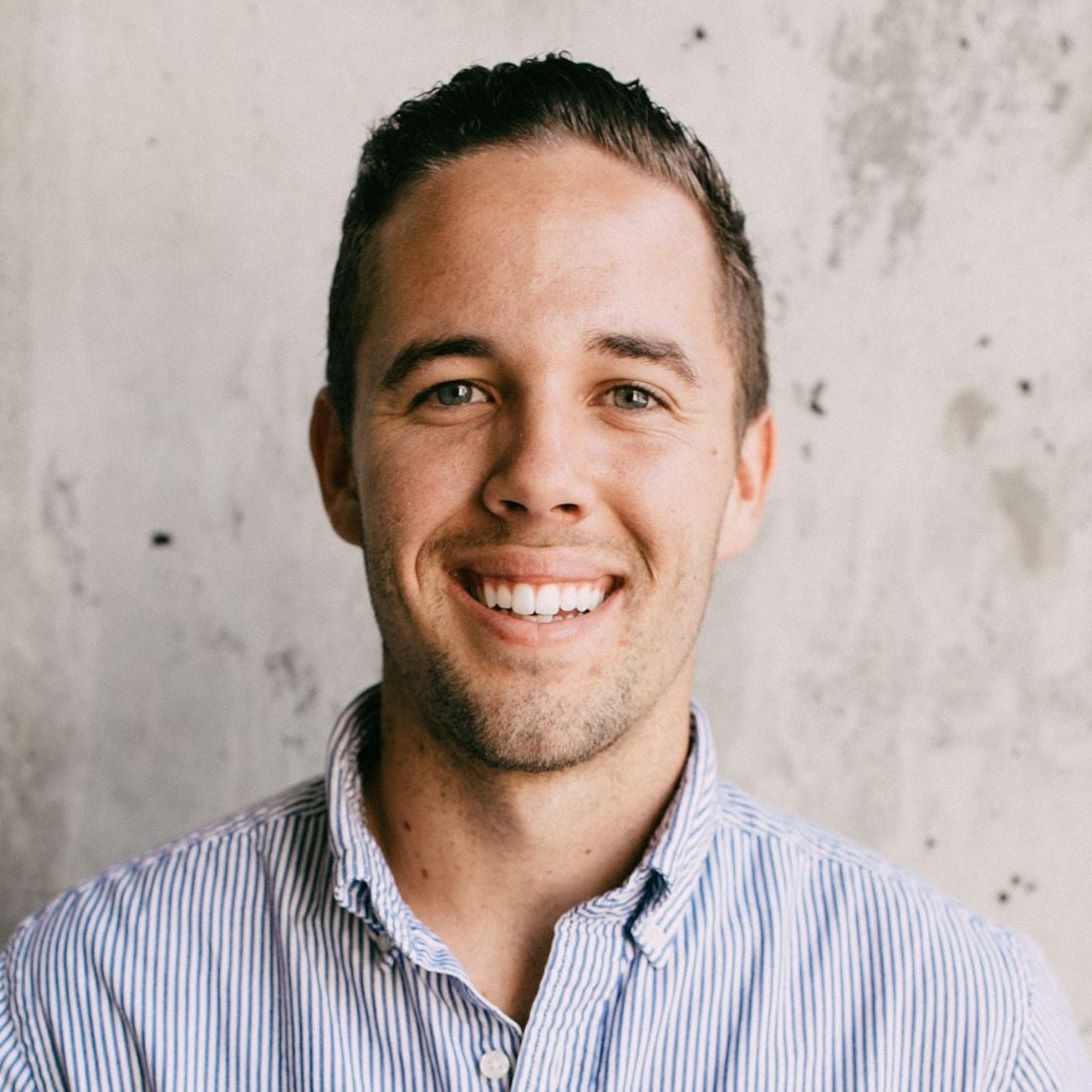 As a freshman at the University of Miami in 2014, Adam White a sports administration major at the time, was assigned to do a bunch of informational interviews with people who worked in the sports industry for one of his classes. Realizing that this was a valuable way to not only learn about the industry but to also make connections, White says he continued to interview people well beyond the scope of that project, clocking 110 interviews by the end of his first year.
During that time, he started placing the interviews on a Wix website that he built himself, which was originally called Executive Report, but later rebranded to Front Office Sports. While the company was incorporated in late 2014 and he made some advertising money in 2016, White says that he viewed it as a hobby for most of college.
As he was approaching graduation in 2017, Front Office Sports had already launched its Rising 25 award program and had earned some advertising revenue, but he said that it still felt like a hobby for him. With little savings and no full-time job opportunities lined up, he decided to pour his time into his website.
To date, White's company raised $750,000 through one round of funding, which closed at the end of 2018. He said that those resources were immediately put toward hiring since at the time, there weren't any full-time employees. Now the company has 14 full-time staffers.
White says the site now gets between 400,000 and 500,000 pageviews per month, up from closer to 100,000 at the beginning of the year. Its newsletter grew from 8,000 subscribers to 21,000 in 2019 and the Rising 25 awards received more than 500 nominations. And last year, the company went from low six-figures to almost seven-figures in revenue and White said they are on pace to more than double that number this year.
Advertising and events are the primary revenue drivers for the company at the moment with the latter part bringing in a mix of sponsorships, ticket sales and licensing revenue. The Rising 25 awards were created after White heard feedback from lower-level industry people who say they worked the hardest but were the most under-appreciated. Now, that event franchise is estimated to be a mid-six-figure business for the company in 2020.
Currently, White, who is now 25 years old, says the goal is to continue growing his audience by keeping content free and accessible, but he said that if in the next two to three years the audience has been maxed out and his team has tapped out all of its ad channels, the idea is to create a membership model, similar to the likes of Politico Pro.
"I would rather build something I can sell for $5,000 to every team league, organization or investment company than try to sell $250 individual subscriptions to people," White says.
Nushin Rashidian and Alyson Martin, cofounders of Cannabis Wire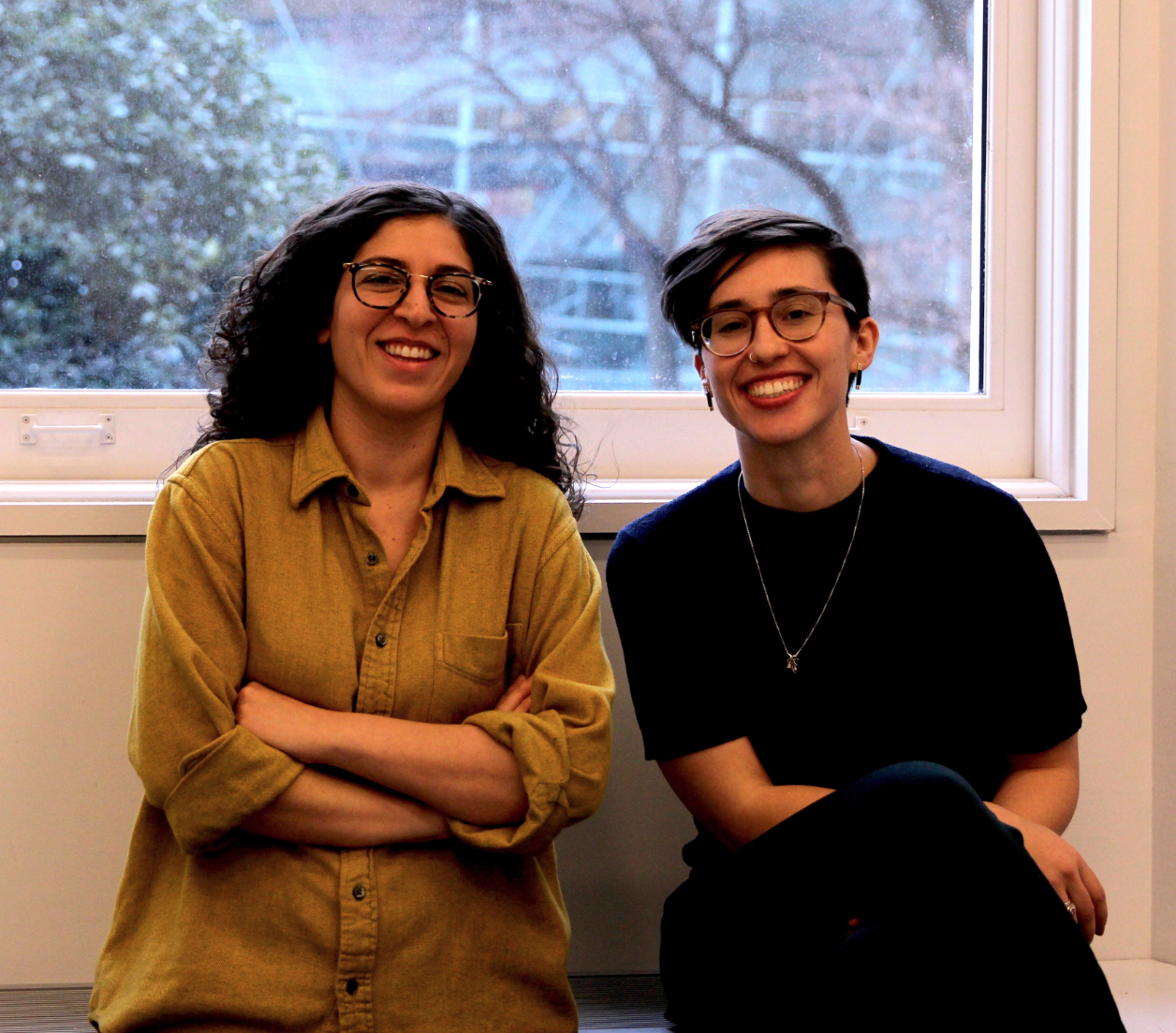 Nushin Rashidian, 32, and Alyson Martin, 34, met at the Graduate School of Journalism at Columbia University in 2009 and after a trip together to Venice Beach, California, during winter break, Martin said she was first exposed to the open consumption of recreational cannabis, leaving her constantly asking, "How is this legal?"
From there, both Martin and Rashidian couldn't let go of the nagging feeling of wondering what the differences were between local, state and federal cannabis laws, which led to an over six-month-long road trip after graduation across all of the states that had legalized medical cannabis to learn about the budding industry. Out of that came a book titled "A New Leaf: The End of Cannabis Prohibition," which they published in February 2014 and a month prior to that, recreational cannabis was legalized for the first time in Colorado.
Understanding that there was much more left to the story and beyond what they were able to fit into their book, since book publishing is very slow, they decided to continue writing about this industry in a more nimble format.
"Book publishing can be quite glacial and the landscape of cannabis law reform is moving so fast," said Martin.
From there, they got a small grant from the Brown Institute for Media Innovation that enabled them to play with the editorial model and led to them receiving another grant in 2015 from the Made in NY Media Center, which is when Rashidian says the idea really began to take shape. That is when they realized that they were interested in covering the business of cannabis and pursuing a reader revenue model because they were unsure of where the ethical lines were in terms of accepting cannabis advertising dollars, she says. They might entertain sponsorship revenue in the future, but for now, reader revenue is the focus for monetization.
Then a more robust grant came in 2017, bringing their total amount raised to six-figures, that enabled them to launch in their current iteration of a daily newsletter in the summer of 2018. The paywall finally went up in fall 2019, which allowed them to monetize the business fully since they've never monetized the newsletter. In the meantime, before the revenue began coming in, Martin says that operating off of the remaining grant money and keeping their day jobs teaching at Columbia University gave the support they needed to run their business.
Now, Cannabis Wire has two products; a free weekly newsletter and a paid daily newsletter. Their team consists of four full-time paid staffers, however they operate with a network of a dozen or so contributors at any given time who are on the ground in the areas that are experiencing changes in their cannabis laws.
While they wouldn't disclose the exact number of subscribers that they have, the free weekly is in the thousands range and has an open rate between 30% to 35%. The daily has been changing pretty much every week but has an open rate of essentially 100%, considering the cost that readers are spending on it.
The paid product is priced at $960 annually or $100 per month, though Rashidian says landing on that price point was a challenge. "Pricing is the hardest part of putting up the paywall," she says. "You have to look at other comparable products and we were in-line with a lot of other similar paid cannabis products out there, in fact, cheaper than several of them."
Daniella Pierson, founder of The Newsette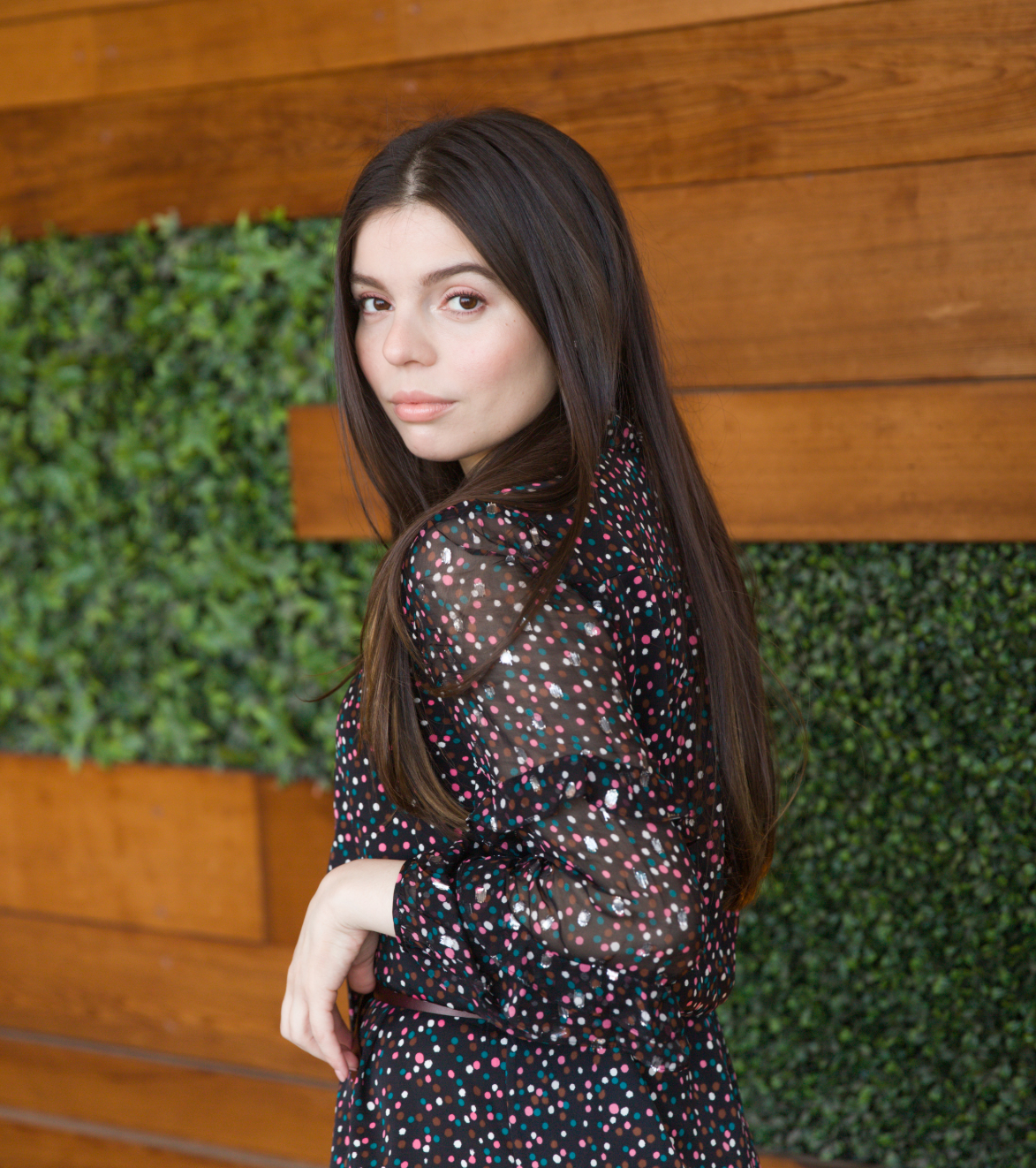 As a sophomore at Boston University in 2015, Daniella Pierson realized how little time women had left in their days after balancing work, school, their personal lives and staying up to date on breaking news that things like lifestyle and entertainment felt like a luxury. Because of that, Pierson says she wanted to create an oasis for women's inboxes that gave them an opportunity to not only stay up to date on those non-essential yet important elements of a woman's life but also share stories of female empowerment.
Within a day of coming up with the idea, she launched her first newsletter that went out to a total of eight people and was riddled with typos, she says, but felt like a relief that she finally found something that she cared about doing. While she wasn't a writer or had any background in journalism or blogging, she says she consumed every book, podcast and YouTube video that she could in order to learn how to successfully launch her own media company.
By the time she graduated from college in 2017, she says The Newsette had 100,000 subscribers and then she started hiring people, solely on the profits the media company was making on its own and a small familial loan of $15,000 that she says she paid back in the first month that the newsletter made money.
"We never took an investment," she says. "But we've always been profitable."
Now, it's been five years since its launch and The Newsette has more than 500,000 active newsletter subscribers and over four million views per month. Pierson, who is now 24 years old, says that her company is set to receive its first-ever investment, which will be a seven-figure investment at an eight-figure evaluation for the company.
Other successes that Pierson and The Newsette have had to date include hiring a full-time staff of eight people, gaining fashion designer Diane von Fürstenberg as a mentor and earning the entirety of its 2019 revenues within the first month-and-a-half of 2020. This is partially thanks to her emphasis on reimagining sponsorship campaigns beyond display ads, which includes a significant partnership with Amazon featuring female-founded businesses and creating an editorial product for von Fürstenberg's brand called The Weekly Wrap.
The format of The Newsette newsletter hasn't changed much from the premier issue, but now the media brand has its own website and is produced by an editorial team of two and Pierson can spend her 7:30 a.m. to 10 p.m. days focusing on ways to grow and diversify the business.
"It's unhealthy, but if you want to be an entrepreneur, you have to look at yourself in the mirror and say, 'I will not have a life for the next at least two years,' and be OK with that. Because in order for you to succeed in this volatile and crazy world of business, you need to dedicate every ounce of energy you have inside of you to growing your business," she says.
Alex Lieberman and Austin Rief, cofounders of Morning Brew
During his senior year of college at the University of Michigan in 2014, Alex Lieberman, 26, had a full-time job offer at Morgan Stanley and only two classes on his schedule to keep him busy before graduation. However, instead of leaning back like many college seniors would do in that situation, he looked for ways to keep his mind sharp and started working with classmates in the business school to help them prep for job interviews. While doing that, he would ask each person how they keep up with the business world and nearly every single answer he got back was "I read the Wall Street Journal, but it's dense and dry and I don't have enough time in my day to read it cover to cover."
After hearing that 50 or so times, during the winter break going into 2015, it dawned on him to create his own news delivery product that would help to storytell the business world in a way that engages and inspires students. He didn't have an editorial background, but each morning, he would create a daily round-up of the top business news called Market Corner and email it out to a listserv that people individually asked to be signed up for.
Then, after reaching out to that audience base of just a few hundred readers for advice on what the product could do better, Austin Rief, 25, reached out and offered to help. "Austin single handedly pushed forward the product more than anyone else who was a reader," he said. He then came on as a cofounder and helped to construct the vision of the updated newsletter, which was retitled Morning Brew and officially launched in March 2015.
Lieberman graduated in 2015 and moved on to his full-time job, which prohibited him from writing for Morning Brew, and Rief was facing a full course load, so in order to keep the newsletter afloat, they said they had to rely on a network of college-student interns.
Then in 2017, once Rief graduated, Lieberman resigned from Morgan Stanley and they both took the leap to make Morning Brew their full-time jobs. They raised the first round of funding for the company that same year, bringing in $750,000, and made their first editorial hire with that money.
Since then, the company has experienced rapid growth, increasing its revenue to $13 million in 2019 and expanding its subscriber base on its main daily newsletter to almost two million as of the first quarter in 2020. Additionally, the company now has over 30 employees and expanded beyond the Morning Brew business vertical and now has two additional business-to-business newsletters along with a podcast and a pop-up political newsletter. The plan is to also launch two other business-to-business newsletters this year.
"It was difficult at times for people to take us seriously when we walked into a Fortune 25 or 50 company, but the numbers spoke for themselves," Rief says. "Now, I see age as an advantage because we don't have that legacy media background. We come to this with a fresh point of view and we're not as biased by 10 or 15 years of media experience."

https://digiday.com/?p=362944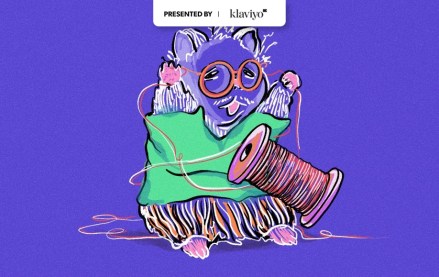 December 5, 2023 • 6 min read
News publishers are cautious to pour more resources into Threads, as limited available data makes it difficult to determine whether investing more into the platform is worth it.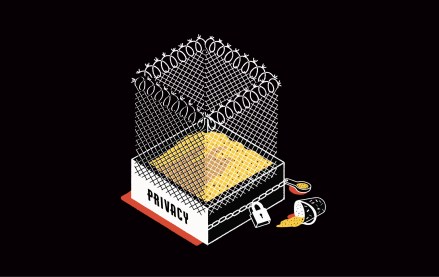 December 4, 2023 • 4 min read
FLEDGE stands for 'First Locally-Executed Decision over Groups Experiment' and makes ad auction decisions in the browser, rather than at ad server level.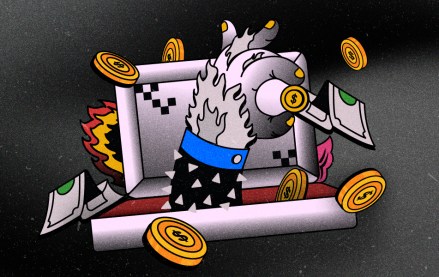 December 4, 2023 • 7 min read
A look at the genesis of ad tech, from the first online display ad in 1994 to the dotcom crash.