Snapchat's ad rates have taken a hit since it started selling ads programmatically.
CPMs for Snapchat inventory that's sold in open auctions run between $3 and $8, according to three ad buyers requesting anonymity. Those rates are similar to what's found on Facebook, but the difference with Facebook is that it has much more scale. Snapchat reported 178 million daily active users in the third quarter. Meanwhile, Facebook claims to have 1.4 billion daily active users.
Programmatic buyers typically seek audiences more than context. But Snapchat's targeting and reporting is pretty basic, said Michael Racic, president of media operations for ad agency iCrossing. Facebook and Google attract a ton of programmatic buyers because they provide hypertargeting across demographics and device type. Snapchat has lots of location data, but the platform is still mostly used by advertisers just to reach millennials. And that's not a unique enough proposition to boost ad rates, Racic said.
Despite ad buyers pleading Snapchat to open up its application programming interface, there wasn't much pent-up demand once the company did so, Racic said. Media executives recently told Digiday that Snap plans to bring in more programmatic ads after struggling to fill ad space inside its Snapchat shows. Snapchat declined to comment for this story.
Allowing automated buying helped Snap bring in more advertisers, but the drop in its ad rates is concerning for a company that was once considered a viable challenger to the Facebook-Google duopoly. Back in 2015, Snapchat asked brands for $750,000 a day for its disappearing ads. Those days appear to be over.
On Snap's quarterly earnings call this week, the company said its CPMs in the third quarter were down 60 percent year over year. Snap reported third-quarter revenues of $208 million, which is a 62 percent increase year over year. But its stock price dropped after its last earnings call because Snap's revenue growth was below analyst expectations, and the company posted a net loss of $443 million on the quarter. As of this writing, its stock is selling for about half the price as it did on its first day of trading back in March.
About a year ago, Snapchat opened up its API so that advertisers could buy Snap Ads — 10-second vertical video units — programmatically. Previously, advertisers had to work directly with Snapchat's sales team to get ads on the platform. But few agencies had the resources to create custom ads for the platform, so Snap opened up to automated buying before its IPO in an effort to bring more advertisers in. Its filters and lenses are still sold directly at a premium, but about 80 percent of Snap Ads were sold programmatically in the third quarter, according to Snap.
"Snapchat previously had the market cornered, explosive growth rates and a hard-to-reach audience squarely in its grasp," said Melissa Wisehart, director of biddable media at ad agency 22squared. "They were able to charge a premium for inventory to limited buyers. But as their leverage for this cost was reduced from pressure by Facebook and Instagram, they simply just flooded the market with supply by opening up inventory to more players."
A few ad buyers said Snap's tech stack has yet to catch up to older and larger competitors like Facebook and Google, and until it does, advertisers will have a tough time showing the return on ad spend is great enough to push Snapchat from experimental budgets to a must-have on media plans every quarter. Snap is trying to change that perception. In the past year, it purchased ad tech firms Metamarkets, Placed, Flite and Vurb, which could improve the platform's attribution and analytics.
"The ad tech acquisitions show that they are now serious about selling advertising the way marketers already buy it, rather than trying to bend the market to their platform," said Marcus Pratt, head of technology at media-buying shop Mediasmith.
https://digiday.com/?p=262724
September 27, 2023 • 10 min read
Digiday+ Research assesses how brands and influencers are using Shorts to reach new audiences and what types of Shorts videos create the most buzz for marketers.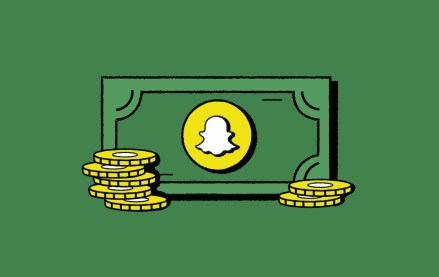 September 27, 2023 • 4 min read
Yesterday, Snapchat marked its return to in-person agency roadshows, sending company representatives to Horizon Media's Manhattan office to showcase a Snap-designed video game intended to capture the essence of what it's like to work at an agency — and how Snapchat can be part of the process.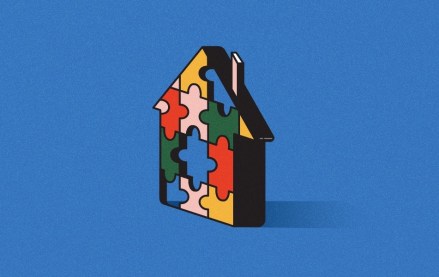 September 27, 2023 • 5 min read
As in-housing settles in as a mainstay, some marketers push for complete control.