News UK, publisher of The Sun and The Times, is launching more podcasts around specific verticals in order to attract advertisers. According to the publisher, it plans to nearly double its output, from six to 10, covering new verticals, including gardening and technology.
One of its most successful podcasts is The Game, The Times' football-focused podcast, with 80,000 downloads a week, and has grown by 15 percent in the last two weeks, according to the publisher. Others include The Times' politics show, Red Box, and The Times Literary Supplement podcast, and The Times Business podcast.
"They are all growing," said Derek Brown, head of video at the publisher. "It's another way for us to diversify the business. We'll assess them as we go; we won't be doing podcasts for the sake of it."
Of the two papers, The Times, with 182,500 digital subscribers, broadcasts more podcasts than The Sun, partly because Times journalists simply enjoy doing them, according to Brown. And building a loyal podcast audience will take time, although News UK already has certain advantages, such as willing journalists and a studio, which prompted business director David McClean, to start looking at podcasting from a commercial viewpoint.
The Sun itself has a deep bench that the paper is more than happy to make use of. The next podcast, launching Dec. 31, will feature The Sun's longest-running employee, 81-year-old Peter Seabrook, a well-established gardening columnist who's been working at The Sun since the '70s, as a weekly presenter.
The show, "A week in the garden with Peter Seabrook," will last 30 minutes and will be distributed across all the platforms the other News UK podcast are, including Soundcloud and iTunes. The show will consist of Seabrook giving out tips, such as how to mulch certain types of compost leaves, and answering reader letters. Gardening content tends to evoke a lot of responses, according to Brown.
"The podcast will also be promoted in his weekly print column. He'll work on any platform," said Brown. "It doesn't phase him. He's like a digital journalist 60 years ahead of his time." The show has already signed a sponsorship deal with an unnamed advertiser.
Competition in the gardening podcast space consists largely of The Royal Horticultural Society, a charity that has, according to Brown, approximately 50,000 weekly downloads.
News UK became more engaged in audio after it acquired radio company The Wireless Group in September for £220 million ($273 million). Now, it can now offer advertisers branded content across radio too. "The sell to advertisers is that radio, reaching people as they listen in their car, is smart access to people's lives," said Brown.
Jerry Daykin, digital partner at Carat, said that for many marketers this would represent a "simplification to be able to work with one content partner and end up with content that works across their media mix." That said, advertisers should be cautious about not over-simplifying the process and instead emphasize creating the right content fit for the right channel.
For example, News UK has started broadcasting The Game podcast on Talksport radio, the sports-focused radio station, part of Wireless Group, that has 3.1 million weekly listeners. This is the first time News UK has packaged content to be distributed by the radio station.
"People think podcasting is just a hobby," said Brown. "We're trying to see if it can be a decent part of our business."
https://digiday.com/?p=214342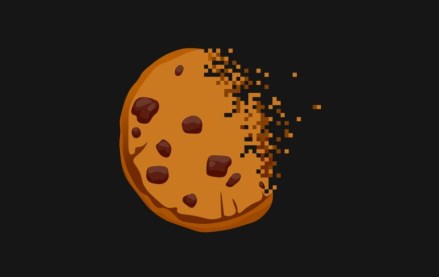 September 21, 2023 • 9 min read
Publishers who attended the Digiday Publishing Summit opened up about their top challenges, concerns and curiosities during closed-door, anonymous town hall meetings.
September 21, 2023 • 4 min read
WBD is seeing ad revenue growth from its YouTube channels and engagement on Threads surpass performance on X.
September 21, 2023 • 4 min read
Powering all of Amazon's hardware is an updated large language model, that could help connected devices actually be smarter.