From hard paywalls to meters to dynamic paywalls: Why New York Media is taking a flexible approach to subscriptions
November 13, 2018 • 5 min read
New York Magazine was one of the first publishers to succeed at building separate digital identities for its verticals, including Vulture and The Cut. Its new digital subscription product, and the dynamic paywall that guards it, is designed to remind readers that those verticals are part of a bigger publishing brand.
The digital subscription, which it announced Monday, will cost $5 per month, though readers who sign up for a $70 annual subscription will get New York Magazine's print edition too. At its start, the subscription will give members unlimited access to the content across all of New York Media's sites, regardless of which site a reader converts on. Later versions of the product are expected to include perks, which might include anything from a private Slack channel to exclusive member events.
The dynamic paywall is designed to reach audience members who exhibit behavior that suggests a strong affinity for New York as a brand. For example, the paywall will appear more quickly for readers who spend lots of time consuming content across New York Media's sites; a person who only reads politics content on Intelligencer, for example, will likely get to read more content every month than someone who regularly visits Grub Street and Vulture as well as Intelligencer, said Jason Sylva, New York Media's gm of consumer revenue and audience development. Similarly, a reader who reads a multiple magazine cover stories in the space of a single month will hit the paywall faster than someone who does not.
The dynamic paywall, which has been deployed by publishers ranging from Hearst Newspapers to The New York Times, stands in contrast to alternatives like a hard paywall, where everyone must pay for any content, or a metered paywall, where all visitors get a set number of free stories over a period of time before being required to pay.
That data-focused strategy should find the people most likely to subscribe — and give New York Media the ability to turn the dials up and down on the wall, depending on ad campaign commitments. But dynamic meters also muddy the value proposition, since different people will hit the paywall at different times.
"It does become a little more opaque," said Pete Doucette, a managing director at FTI Consulting's telecom, media and technology practice. "But the promise of a dynamic paywall is it optimizes your audience and traffic and maximizes revenue potential."
Sylva declined to offer specifics about the rules or article limits it was using to define the current version of the paywall, saying his team would be modifying and tweaking them constantly based on things like seasonal interest in topics or coverage of specific events. He added that he expected to have enough data to assess his team's initial set of hypotheses after a few months, before modifying them.
"We feel pretty confident this can be a significant stream of revenue," Sylva said. "The real challenge is to consistently deliver value to those people to make sure they never leave."
Unlike publishers that have created standalone consumer products around their audiences' favorite topics, none of New York's verticals have specific subscriber goals; the subscription is framed as an investment that supports the entire project of New York Media, rather than any one particular vertical.
Rather than buy a paywall product off the shelf, New York decided to build something custom, which it appended to Clay, its custom-built CMS. "A paywall product is really a personalization product," Sylva said. "'For a certain type of user, do x.' You want all those decisions to happen within the product. It made sense to invest."
That required a considerable investment of development resources. Sylva said New York's development team began working on the new paywall just days after he joined New York in June, and "between five and ten" people worked on it every day for the next five months.
The paywall's performance will be watched closely by several different stakeholders at the publisher. The product and data teams, for example, who report to New York Media's chief product officer, will monitor how the audience segments they've built are behaving, and monitoring progress toward subscription goals; a newly-hired digital retention expert, who Sylva ported over from The New York Times, will focus on ensuring that subscribers get enough out of the product.
A lot of institutional support was already in place when Sylva joined the publication. But he and his colleagues worked to develop support within the sales staff, which had the most to potentially lose from a paywall cutting off from New York's most engaged readers; it attracted over 29 million unique users in September, according to Comscore.
To manage the advertising team's expectations, Sylva said he and his team prepared a series of models showing how the paywall might affect the sites' ad inventory levels. While readers bouncing after hitting a paywall could create short-term dips in traffic, Sylva noted that subscribers deliver more value on the back end because content consumption among subscribers tends to increase after they commit. "If you have a vested stake in a product, you're going to consume more," Sylva said.
The other selling point, Sylva said, was that an ardent subscriber base could help sell people on the virtues of the brand: It is easier to convince advertisers that they are buying an engaged audience when that audience is paying for access. "It strengthens the story," Sylva said.
Once it has a good feel for who its subscribers are, Sylva's team will expand its focus and figure out what kinds of products and services it can add on to the product, aided in part by learnings it gathered from New York by New York.
More than anything, the dynamic paywall will help New York Media continue to grow multiple streams of revenue at the same time.
"It does allow you to tread this line between conflicting business models a little bit better," said Rob Ristagno, the founder of Sterling Woods Group.
https://digiday.com/?p=311754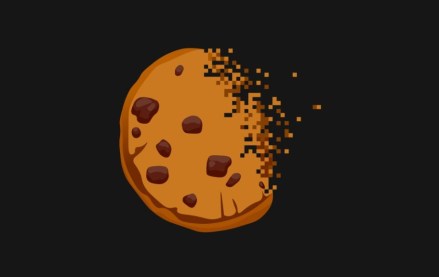 September 25, 2023 • 1 min read
During the Digiday Publishing Summit, execs from companies including Condé Nast, Dotdash Meredith and Thomson Reuters assessed the industry's readiness.
September 25, 2023 • 5 min read
Publishing executives shared their honest and unfettered opinions on the rise of generative artificial intelligence technology and its impact on traffic, IP protections, content production and jobs at the Digiday Publishing Summit last week.
September 25, 2023 • 5 min read
Here is A sampling of other AI-related news from last week.