Microsoft's ad revenue hit $10B, and it's investing — is it a sleeping giant about to wake?
January 27, 2022 • 7 min read
•
•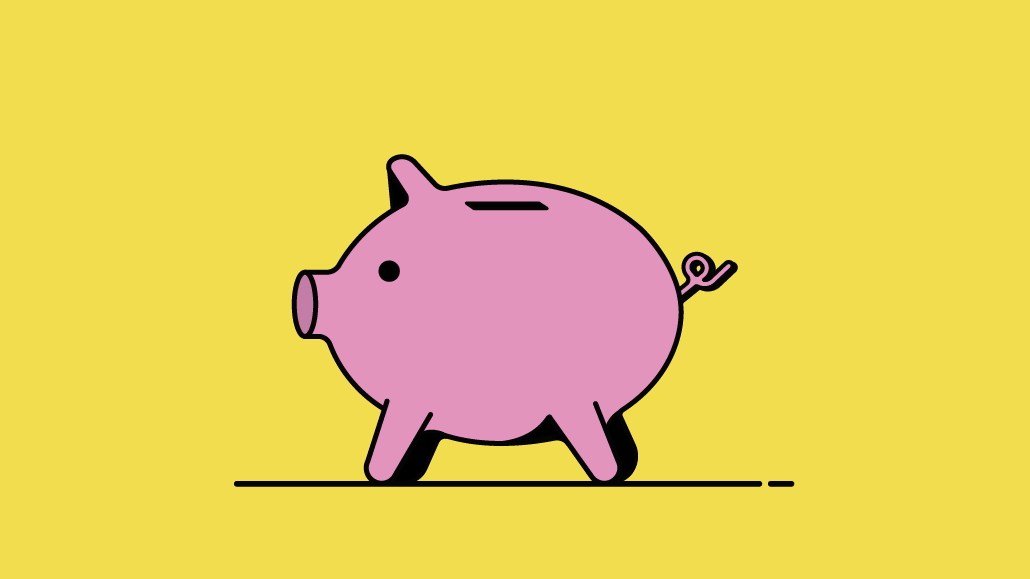 Earlier this week Microsoft reported more than $10 billion in advertising revenue last year with its news and search offerings seeing a 32% annual upswing in spend during the period.
The company anticipates further growth for the vertical – somewhere in the region of the "mid-to-high-teens" – in the coming quarter, during which time it is also set to go about the integration of Xandr to its media offering. Some are beginning to wonder if all of this represents the stirring of a sleeping giant in adland?
Over the last number of weeks, Microsoft has agreed to write checks amounting to close to $70 billion for two companies that can be considered as some of the best-in-class in their respective verticals: gaming giant Activision Blizzard, and Xandr, or AppNexus, a company that forged its reputation as the leading independent ad tech company in years gone by.
The intended $69 billion purchase of Activision Blizzard will burnish the gaming footprint of the creator of the Xbox, but it is with the purchase of AppNexus from AT&T, for a reputed $1 billion, that Microsoft is (arguably) revisiting an old stomping ground.
How will AppNexus be used?
The two were already well acquainted with Microsoft's investment in AppNexus dating as far back as 2010, while in the mid-2010's the company effectively outsourced programmatic activations on its owned-and-operated properties to the ad tech outfit.
Presently, Microsoft's ad offering consists of a number of services including ads on its search engine Bing, placements across its O&O network, including the Microsoft Audience Network which operates the programmatic placement of native ad units on properties such as CBS Sports and Fox Business, according to its website. This is in addition to its retail media offering PromoteIQ.
A statement shared with Digiday by Microsoft's PR firm spoke of its "bold ambitions" for its advertising business "especially around data, audiences" plus its plans for international expansion.
The statement continued, "Our greater ambition is to create a trusted, free and open web where everyone can thrive – customers, advertisers, publishers and platforms alike – while adhering deeply to our commitment to strong data governance and consumer privacy practices."
Post-cookie plans
A big part of its ambitions for its buy-side offering, the Microsoft Customer Experience Platform, is to help marketers to wean their online advertising operations off the third-party cookie. "We're helping marketers to gain better control of their own customer data and enrich it with our data in a privacy-safe manner to personalize, automate and best orchestrate along their customer decision journeys without limits," read the statement.
In addition, it also hopes to distinguish its native network MAN from other sell-side offerings by positioning it "at the intersection of work and life" with the company describing such audiences as "workday consumers". The statement continued: "These audiences have higher purchasing power, are more likely to make a purchase online, and are more likely to engage with advertising to discover new products."
Microsoft declined Digiday's interview request for further insight into how it intends to integrate its newly acquired ad stack which consists of an ad exchange (Xandr Marketplace), ad server, DSP (Xandr Invest), and SSP Xandr Monitize).
A new walled garden in town
Most sources interpreted the purchase of AppNexus as a bid from Microsoft to build a walled garden with a buying platform, unique inventory, persistent ID layer and proprietary data.
Brian Wieser, GroupM global president, business intelligence, noted Microsoft's Xandr acquisition should cement its role as the industry's fourth-largest media owner. "The acquired business represented approximately $400 million in net revenue on trading volumes that likely exceeded $2 billion last year … the additional activity related to Xandr will place further distance between Microsoft and others," he added.
Jay Friedman, president of Goodway Group, told Digiday it was worth noting how Microsoft's cloud infrastructure Azure could help fuel its ambitions in the advertising sector, similar to how many deem Google's corresponding technology helps bolster its ad-funded operations.
Ratko Vidakovic, founder of consultancy service AdProfs, also noted how Microsoft swallowing up the entirety of the Xandr stack would bring synergies. "Microsoft avoids a host of integration headaches," he said. "There is no need to cobble together separate systems."
John Donahue, partner at consultancy Up And To The Right, said "If you look at companies like Pinterest, their advertising revenue is growing quickly, and that's primarily because it is a search business. Now, Bing is the number two search engine in the U.S. and now you can integrate that search-intent data into AppNexus, so it's a great opportunity."
A transformational buy?
Meanwhile, Goodway Group's Friedman, said, "I think it [Xandr] is being brought to Microsoft as important plumbing for a slew of acquisitions they have made that can be used for advertising, and also connect identity and experiences."
Helene Parker, founder and chief executive of consultancy service Programmatic Sensei, noted how Microsoft "has made some serious internal, and external investments" in recent months in a bid to win over practitioners such as herself. "I'm expecting UI and technology updates since Microsoft has been very intentional and calculated with their latest tech updates," she said. "This could be the disruptor this industry needs amid Cookie deprecation, the rise of acquisition, and more."
Friedman also noted how "sometimes Bing benefits [on advertisers' media plans] from simply not being Google and that the 'social' element of its offering does have a unique selling proposition, describing LinkedIn as "immensely valuable".
Elsewhere, Vidakovic noted how the addition of the Microsoft brand could be key to positioning the advertising offering as a credible alternative to the current market leaders. "If history has taught us anything, it is more difficult to truly compete with Google and Facebook than simply having some ad tech and sprinkling some unique inventory and data on top," he said. "There are many more ingredients required to be successful and very few companies that can realistically compete. But Microsoft is absolutely one of them."
Alternative ad server?
Another key component in the newly-acquired entity is the AppNexus ad server, a key tool in the ad stack of any media owner. Although multiple publisher-side sources, all of whom declined to be named due to their employers' PR policies, noted that Google's lead in this sector is formidable.
One source commented that AppNexus' ad server has been largely "dormant" since it was purchased by AT&T in 2018. The source went on to add that while the AppNexus ad server performs well, many other marketing technologies, such as customer data platforms etcetera, are optimized to work with Google's ad server.
"You hear a lot of people coming out and publicly trashing Google, but with all the challenges [involved with switching ad ad server] people are going to default to what's easy," said the source who claimed to have experience of using both ad servers.
Meanwhile, a separate publisher source noted that Microsoft will likely encounter some degree of skepticism if it tries to position the Xandr ad stack as a "neutral" arbiter of independent media – this was at the core of AppNexus' messaging prior to 2018 – given that it now has its O&O network of media properties.
A boon for ad-funded gaming?
Of course, the Xandr purchase is a drop in the ocean compared to the Activision Blizzard deal with some wondering if these two acquisitions could find some common ground? Albeit, sources approached by Digiday seemed to think the notion of using AppNexus to further the scale of its media business for gamers, Microsoft already runs ads on Xbox Live, should be approached with caution.
Tim Edwards, CEO of Network N, an ad network focused on gamers, said that while the purchase of Activision Blizzard does distinguish it from the triopoly in terms of attention and wallets of such enthusiasts, serving ads to this audience requires balance. "The challenge every game publisher has with ads is that every pixel on the page has to compete with direct-to-consumer revenues. Optimizing for those direct purchases inevitably drives greater revenues and profits," he added. "There is a space for ad-tech – but it's very much further down the chain, that's why I'm not convinced there's any brand link between the Xandr acquisition and the Activision Blizzard acquisition."
There's a big gap to close
Unquestionably, the addition of the Microsoft brand will be a great asset if AppNexus is to achieve what it, ultimately failed to achieve while part of the AT&T stable. Although, a few facts need to be considered in order to manage expectations.
In 2020, eMarketer forecast that Microsoft would pocket 1.4% of all U.S. display ad spend, putting it in sixth place behind the triopoly, Verizon Media, and Twitter. By comparison, eMarketer separately forecast that the triopoly collectively accounted for 64% of all online spend last year. Numbers need to be considered when assessing the scale of the challenge ahead of this sleeping giant.
https://digiday.com/?p=438049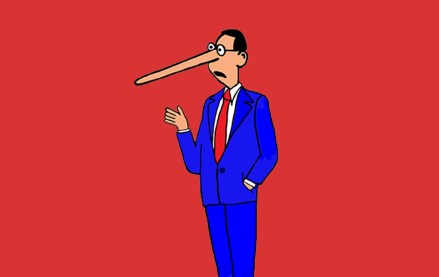 October 3, 2023 • 7 min read
•
•
A new definition for MFAs is available but the vague nature of the guidelines is leading to a lack of standards that might prevent adoption.
October 2, 2023 • 1 min read
•
•
The publishers who attended DPS were focused on the potential upsides of applying the technology to their operations while guarding against the downsides.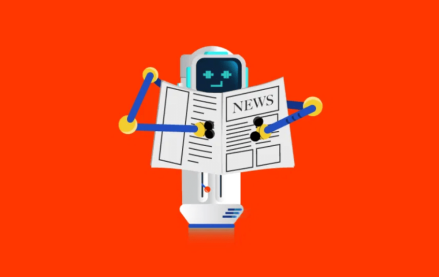 October 2, 2023 • 4 min read
•
•
Now that ChatGPT users can surf the internet for information, some publishers are reconsidering the weight of the issue.