In Graphic Detail: The great gaming consolidation
January 20, 2022 • 7 min read
•
•
Ivy Liu
In Graphic Detail is an ongoing series from Digiday that takes a "show, don't tell" approach to covering the biggest trends in media and advertising.
Gaming is in the midst of an M&A arms race. The protracted pandemic has made sure of that. Companies from all sides of the market, Microsoft, Take Two, Sony to name a few, are cutting deals to secure content. The volume and scale of those deals point to where gaming is heading — the precipice of major shake-ups across its core commercial and distribution models. Microsoft's eye bulging $69 billion deal for Activision is a testament to that shift. Costly as the deal is, it's arguably a small price to pay to secure some of the biggest franchises in gaming: Call of Duty, Warcraft, Candy Crush and Overwatch. Even more so, considering those titles span a community of 400 million active monthly players. In other words, the deal is the boldest sign yet that content is the future of gaming, not consoles.
Here's what that shift and the M&A wave it kicked up means in graphic detail across five charts.
The gaming industry is going through a period of consolidation unlike anything we've ever seen before
Which is to say securing a slice of the industry is becoming table stakes for a lot of businesses. M&A activity generated $38 billion last year, driven by strategic investors such as Take Two, Zynga and EA. On the flip side, private equity firms, venture capital outfits and strategic investors pumped $13 billion into private companies in 681 deals, per investment banking firm Drake Star. It's a period of consolidation unlike anything the market has ever seen — in line with a flurry of deal activity across the media industry that dates back to 2020. It's all down to a few underlying factors: Central banks are pouring money into the economy, creating an overheated investment environment: growing pressure to secure content and subsequently strong IP: the big players have more money and more confidence reinforcing their M&A activity. Marketers would do well to watch how this all plays out given these deals will help build the next generation of companies in one of entertainment's most pervasive categories.
Gaming is the most lucrative entertainment industry by far
Gaming is arguably the largest and most expansive entertainment industry. Not only is it changing the way people interact with each other, more digital activities are taking place inside games. It's even reshaping the order and power structure in technology, if recent observations are to be believed. Simply put, it's becoming the dominant entertainment medium for certain demographics. To put that ubiquity into context, the global box office saw takings of around $21.4 billion last year. Gaming, on the other hand, was worth $173 billion in 2021, and $223 billion this year, per GlobalData. And it shows no signs of slowing down anytime soon. On the contrary, the game industry is forecast to grow at 4.4% compound annual growth rate through 2025, according to PricewaterhouseCoopers — though the industry is split between the console market of "core gamers" and the more casual mobile audience.
Gaming's slow take over of the entertainment world will be funded by advertisers.
Unsurprisingly, advertisers are bringing gaming and esports in-house.
Over the last two years, non-endemic brands have shown increasing interest in the gaming market, with fashion leaders such as Gucci and Ralph Lauren activating inside games like Roblox and Fortnite. For marketers, speed, efficiency and overall, a need for more control has meant some highly publicized attempts to build their own in-house gaming teams that replace — either partial or full agency offerings. Much like ad tech, two lanes exist for doing this: advertisers either assemble a team to manage campaigns in and around games and esports independently, from creator outreach to campaign ideation through to execution and measurement; or they hire an in-house gaming consigliere to mastermind gaming marketing while still relying on agencies to execute those campaigns. Deciding which model to adopt is difficult. There's much scope for disagreement as the chart below shows.
| | | |
| --- | --- | --- |
| Advertiser | Total Net '20 Media Spend $B | Gaming/esports |
| Procter & Gamble | 7.95 | – Runs sponsorships of professional esports players and online streamers. Also has a team of esports marketers. |
| Unilever | 4.30 | – Sponsors esports events. It hosts monthly gaming master classes in which professional video game players update the company on the latest trends in the sector so they can stay informed. Has said more of its budget will be spent on gaming in future. |
| L'Oréal | 2.73 | – Partners with esports teams and advertises on mobile games. Is exploring product placements in games where the player or the viewer is able to buy what they see through micro-transaction. |
| Amazon | 2.67 | – Owns Twitch and a separate video games division. |
| Nestlé | 2.56 | – Partners with influencers in gaming to develop branded content. Has a team of marketers who broker abs oversee those partnerships and more |
| Volkswagen Group | 2.50 | – Sponsors esports events and teams. |
| Renault-Nissan-Mitsubishi | 2.32 | – All three car brands have a presence in gaming – albeit to varying degrees – from sponsoring esports teams to building an esports gaming rig in a truck. |
| Stellantis | 2.24 | – Is developing software for innovative car features for its drivers including video games for passengers. |
| General Motors | 2.13 | – Building a presence in esports via sponsorship deals with teams and events. |
| Reckitt | 2.10 | – Appointed a global head of gaming in 2020. |
Source: Comvergence media spending data and Digiday research
TV is caught between cyclical and structural growth factors
The TV industry, despite how robust its been to disruption, is caught between cyclical and structural growth. Sure, it grew in spurts through the pandemic thanks to events like the European Football Championship soccer tournament and a wider, albeit protracted, recovery of consumer spending. But there's also been supply chain issues that have dampened ad spending on TV. Predicting what happens next is trickier than ever as a result. What isn't up for debate, however, is the pandemic has compounded what was already well underway: the time being spent watching TV is being redistributed. Gaming — and the adjacent activities to it — stands to benefit from this as more people choose it as their main source of entertainment. Gaming companies are already beginning to take advantage of this convergence by producing narrative, linear-style content and expanding their offerings into the world of traditional entertainment.
CJ Bangah, a partner at PricewaterhouseCoopers expanded on the point: "Is gaming growing at a fast rate and poised to continue to influence and transform other media categories? Yes. Does that mean television is irrelevant? No."
The numbers bear this out. Bangah said.
"Globally when we look at the entertainment and media growth rates, video games and esports (5% CAGR between 2021 and 2025) is poised to grow faster than many other categories (including TV advertising: 3%, Traditional TV and home video: -1%, Consumer books: 1.3%), however has a slower growth rate than other categories including OTT video (9.4%), podcast advertising (15.6%) and VR video (16.4%)," she added.
Games aren't where people go to unwind. Its where they go to hang out
A narrative has been allowed to swirl in media circles that Fortnite, Roblox et al., are the social networks of the future. Sure, engagement and socializing are what makes those games tick but they're more than just a place to add friends and collect likes and followers. In fact, Fortnite and Roblox are closer to what the theme parks of the future will look like. Not only are they places where virtual versions of people meet up and play games together, they increasingly do everything else there as well, from attending in-game concerts to watching TV shows and film previews. As in-game socialization becomes the norm, it's clear that leaders are emerging from the gaming space — a trend highlighted by Microsoft's framing of its acquisition of Activision Blizzard as a bet on the metaverse. As ever, the pandemic has brought this shift into sharp focus, as research from Activate shows.
https://digiday.com/?p=437418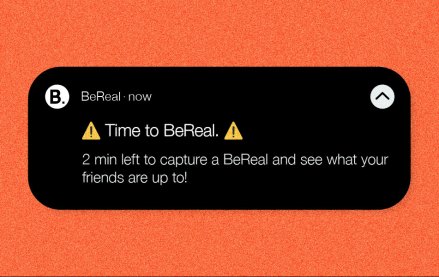 October 4, 2023 • 4 min read
•
•
BeReal launches its first global campaign, hoping to drum up buzz with users. Now, marketers are reconsidering the app.
October 4, 2023 • 7 min read
•
•
There are still those who believe that AR has a place in the marketing funnel, however big or small right now.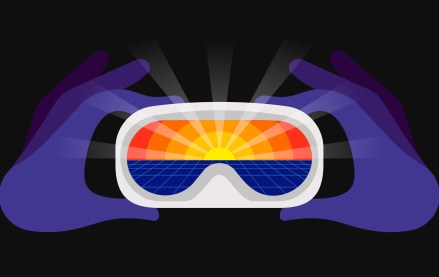 October 4, 2023 • 3 min read
•
•
With Pokémon Go revenues falling year-over-year, Niantic, its developer, is looking beyond its popular augmented reality game to generate profits.