Publishers see long-term potential, short-term hurdles in messaging platforms
March 21, 2017 • 4 min read
Publishers all seem to agree that messaging platforms are the future, but few are charging into it.
After an initial rush onto platforms like Facebook Messenger, WeChat and Line last year, many publishers have yet to expand the number of people or resources devoted to them. While they're learning more about what readers like, and a few have already amassed followings in the millions, the growth on these messaging platforms hasn't yet incentivized most publishers to devote more people to them, the way so many have with fast-growing platforms like Instagram or Snapchat Discover.
There are several reasons many are holding back, including a lack of discoverability, limited analytics and targeting capabilities, still-developing natural-language processing and artificial intelligence and other things that might allow publishers to develop deeper relationships with people through those platforms.
Yet every publisher contacted for this story remains bullish on messaging platforms (and their bots). Both Facebook Messenger and WeChat boast over a billion monthly active users, and platforms like WeChat have become the hub of many consumers' daily digital lives.
And plenty of them saw some good early returns. On Line, The Wall Street Journal has gathered more than 3 million followers. And CNN, which has been figuring out how to differentiate its messaging presence since last summer, has collected several early wins: On election night, CNN's Kik bot fielded more than 4.5 million questions from users, according to a case study that platform prepared, and one of its DC-based politics editors held a live Line chat with over half a million of its nearly 5 million followers there.
The platform world offers publishers any number of ways to potentially reach an audience. But not all platforms are equal, particularly in terms of the type of monetization potential and the resources needed to distribute content. Numerous obstacles stand in the way of publishers being able to build on that growth.
For most of them, discoverability tops the list. "If we make something for [Facebook] Messenger, how is anybody going to find it there?" said John Keefe, the bot developer and app product manager at Quartz. "That hasn't been totally worked out. I don't think Facebook has figured it out."
Targeting and personalization are another obstacle. Ideally, messaging should be a place where a publisher can serve readers very tailored content. Samantha Barry, CNN's head of social media, said she would love to be able to customize the stories its Messenger bot serves readers based on their location or other factors, but the capabilities aren't there. "We'd need that information before we could embark on that editorial strategy," Barry said.
Natural-language processing is a third. Many publishers' first step onto these platforms came in the form of bots, which served readers stories either at fixed times or in response to specific queries. The problem is that none of the messaging platforms or natural language processing platforms are sophisticated enough to understand all the ways that people might ask for certain kinds of content, a key reason why several brands began abandoning the bots they built last year.
Working around that problem would require a massive investment in retagging and optimization on the publisher's part, a tough thing to do when most experts agree that machine learning is going to be able to handle that work in a few years' time. "You're in a spot where you're either going to need to invest a huge amount of human time and resources, or you're going to have to wait it out," said Matt Karolian, the director of audience engagement at Boston Globe Media.
While everybody waits for those future iterations to arrive, those that got there first are still figuring out what role they can fill in users' lives, whether that's helping them figure out dinner, amusing (then informing) them, or something else entirely.
In fact, even when more sophisticated artificial intelligence or platforms arrive, some think that publishers' place on them might be fairly modest. "The expectation that AI's are going to become great public spokespeople for anyone's company with a few lines of code is the height of hubris," Robert Hoffer, the co-founder of the AIM chatbot Smarter Child, said.
https://digiday.com/?p=228421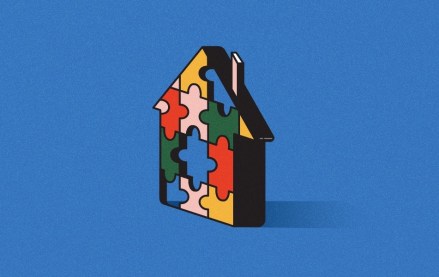 September 22, 2023 • 4 min read
Apartment Therapy's president Riva Syrop took the stage at the Digiday Publishing Summit to discuss the convergence of commerce and sponsorship revenue within its Small/Cool event.
September 22, 2023 • 4 min read
Media execs took stage at the Digiday Publishing Summit to discuss the growing importance of ROI in ad campaigns this year.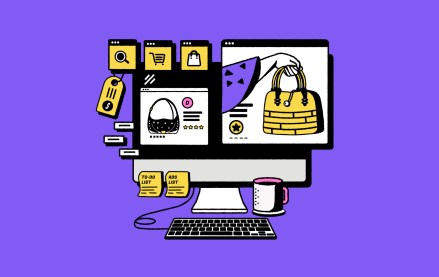 September 22, 2023 • 4 min read
CEO Satya Nadella said AI assistants will be as ubiquitous as PCs and will help users navigate across apps, operating systems and devices.