Medium is launching four of its own subscription publications — with more to come
February 21, 2019 • 5 min read
•
•
One of Medium's first big bets was paying to build magazines that lived on its platform. Last week, the venture-backed publishing platform sent a signal that it will try that again.

On Feb. 14, Medium began posting job listings for four new magazines it intends to host on its platforms. The publications, which will cover science and technology, business, health and general interest, will be comprised of "original features, columns, and essays by known and unknown writers and experts," according to the listings. Qualified candidates will be expected to have deep networks of possible contributors and staff writers, plus comfort with the idea of being "the face of a brand," the listings read.
Those four will be "just the beginning," according to Medium's vp of editorial, Siobhan O'Connor. Medium wants not only to develop publications internally, but to partner with third parties on publications as well. It is taking suggestions from existing staffers and meeting with editors at publications currently using the platform. Access to new titles will be included in a regular Medium subscription, which costs $5 per month or $50 per year, O'Connor said.
Medium's first stab at building a stable of editorial brands ended with sales and spin-offs. What's different this time, O'Connor said, is that this new crop will be powered by a "sustainable, subscription business model," which has already paid out millions of dollars to writers since Medium abandoned advertising as a revenue source back in 2017. It will also rely on a mixture of original content, written by staff writers and on commission, and on content surfaced from Medium's platform. Each publication will have a dedicated platform editor, whose job it is to surface content that can fit into that title, a key difference from Medium's previous stab at this, O'Connor said.
"We are dramatically increasing our spend on original content this year," O'Connor said, who noted that Medium's total payouts for partner program content will be 168 percent higher in February 2019 than they were six months ago. "We think doing so under distinct publication brands is a good way to make this investment. There are already thousands of publications with their own brands on Medium, so this is a structure that our readers understand."
The move toward vertical brands comes after a year of substantial investment in original content on Medium. The startup, which has raised $132 million in venture capital since its launch, spent nearly $5 million on content in 2018, according to Medium's vp of editorial, Siobhan O'Connor. This was money paid to a mixture of exclusive columnists; people participating in Medium's Partner Program, which pays writers for content read and endorsed by subscribers; professional writers and columnists who wrote commissioned work; and content that was syndicated from other publications including The New York Times.
That investment in original content was meant to serve several functions: To fuel its partner program, and to empower O'Connor to create more content that people would consider paying for. Last year, O'Connor said its subscription growth was exceeding expectations, but declined to share a specific number of subscribers.
Last year, Medium experimented with combining commissioned work and platform content into thematic packages, which it described as magazines. In July, Medium began publishing the magazines on a monthly basis, covering topics such as self-doubt, youth culture and what life will be like in 2069. It also assembled collections of stories, on themes ranging from brand-building to our relationship to the internet.
Those packages, O'Connor said, were instructive, showing that Medium's readers developed affinity for those things quickly. They also helped Medium's editorial team figure out which topic areas Medium readers liked most. "We saw that certain subject areas we covered gained a lot of traction—so we're spinning off new publications to go deeper there."
Medium also spent a good deal of time in 2018 optimizing its relationship with its contributors, who number in the tens of thousands. The vast majority do not use it as a primary source of income. According to Medium's website, 8 percent of its partner program participants earned over $100 from the program in January, though top-earning stories earned thousands of dollars.
Those that get their work featured in a space like Medium's human-curated homepage or in one of those magazines are still paid what writers see as decent sums: Two membership partner program participants who shared their income statements with Digiday showed that stories featured on the homepage earned upwards of $500 per piece that month.
Medium has tacked in a few different directions since Williams founded it in 2012. In 2013, Medium purchased the crowd-funded magazine Matter for an undisclosed price, and the following year, launched a few other titles, including the tech-focused Backchannel and the music magazine Cuepoint. But within a few years, it had backed away from that strategy in favor of pitching itself as a publishing platform for already-running sites, ranging from Pacific Standard to ThinkProgress to the Ringer.
These moves made it hard to tell whether Medium saw itself as a consumer product, a creator- or business-focused platform, or both. It sees itself as both, despite the challenges that causes. "It'd be much easier to do one or the other, that's for sure," Medium founder Ev Williams told Digiday last July.
Medium's monetization strategy has evolved as well. After a few years of trying to monetize the site through branded content and native advertising, it abandoned that strategy in 2017, in favor of subscription revenue. It now keeps subscriber content behind a metered paywall, which costs $5 per month or $50 per year.
For a time, it permitted platform contributors and third-party publications to have paywalls of their own. It ultimately abandoned that effort in 2018, telling the Columbia Journalism Review that the different options were confusing site visitors.
It's also not clear what the new titles mean for publishers that don't believe in the idea of limiting access to content. "If paywalled content is the primary focus, then non-paywalled content is, inherently, not a focus," said Ian Faison, the chief content officer of Mission.org, a publisher with over 500,000 followers on Medium but does not participate in its partner program. "A lot of publications that have done a lot of great work on there are trying to figure it out."
Note: An earlier version of this story did not specify that the 168 percent increase in payouts Medium made went to participants in its partner program.
https://digiday.com/?p=323130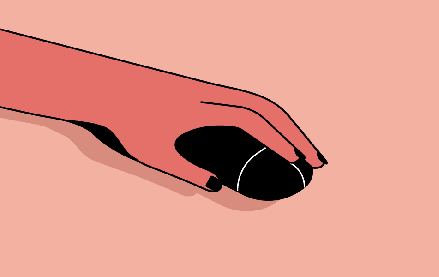 December 1, 2023 • 3 min read
People claim that the role of chief diversity officer is vanishing. However, AI is booming, and the CDO can help ensure responsible AI.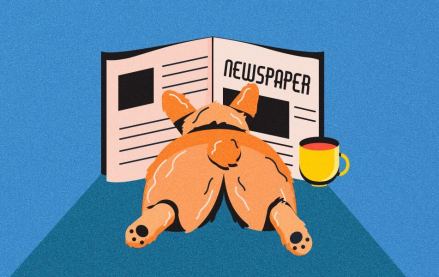 November 30, 2023 • 4 min read
Digiday+ Research found that publishers' programmatic ad revenue didn't quite live up to expectations this year, but they still see it as a growth area.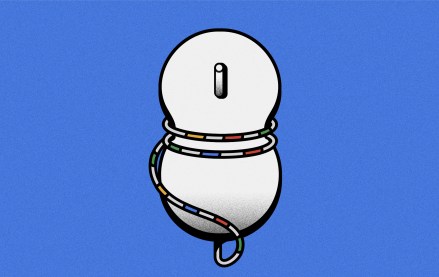 November 30, 2023 • 13 min read
For a couple of publishers, referrals from Google are down upwards of 60%.