Medium eyes media partnerships in pursuit of 1 million subscribers
April 16, 2019 • 5 min read
•
•
Medium calls itself a publisher and a platform. But founder Ev Williams thinks partnerships with outside editors and other publications could play a bigger role in Medium's continued subscriber growth. To get there, Medium will have to overcome publisher skepticism after changing its tactics several times since its 2011 launch.

In the past two months, Medium, which monetizes itself purely through subscriptions that cost either $5 per month or $50 per year, has announced a pop-up magazine created with author Roxane Gay and a monthly food magazine created with veteran food writer Mark Bittman; forged a deal with Cheddar that makes Medium the home of Cheddar's written reporting; and put out an open call for publications and writers alike that would like to launch their own titles on Medium.
Medium has invested plenty in this strategy – nearly $5 million in 2018, with plans to spend more in 2019, Williams said – and seen enough progress that it is marching toward a new goal. The venture-backed platform hopes to amass 1 million paying subscribers by 2020, according to one source familiar with the matter; asked for comment on that number, Williams said he does not comment on internal goals.
Medium's deals can be structured any number of ways financially: Partner authors and editors can be paid based on how much time Medium members spend reading their work; publishers can syndicate to Medium by the article, or based on a raw syndication fee; third party publishers can create content exclusively for Medium, or content that lives on multiple platforms at once. In some cases, publishing partners are paid only when their content is consumed on Medium; in others, Medium is open to making guaranteed payments.

"The way I think about our content investments is like an investment portfolio," Williams said. "If the goal is to add as much value as possible, then the whole gamut of licensing, original, not original, owned and operated, partner-exclusive, all those things, are different ways toward the same goal."
To get to its subscriber goals, Medium will have to continue to overcome skepticism that has taken root in media, not just of Medium, specifically, but also of platforms as more publishers begin looking inward for opportunities.
Skeptical observers will say that Medium has tried a version of this already, first when it developed native titles such as Backchannel and Cuepoint on Medium and then when it lured publications including ThinkProgress and The Ringer to publish on its platform. The native titles were later sold off or shuttered, while the partners were told in early 2017 — somewhat abruptly — that their agreements with Medium were over.
And while Williams says that skepticism is rooted in a misunderstanding of Medium's evolution, some former employees that keep an eye on the company say that they're not sure themselves.
"As someone who wants the company to do well, I hope they're learning," one former employee said. "But it becomes quite hard to see if they're learning from everything, or if they're just repeating it."
Much of the attention Medium's gotten for its investment in content has focused on its Partner Program, which tens of thousands of writers use to monetize their work on the platform. Though few use it as a primary source of income, many writers report being well-compensated for Medium stories that have been featured on the site. Last year, most of the money Medium paid for content was paid out through the contributor program.
But Medium remains interested in forging relationships with publishers on publications. In late December, Bloomberg reported that Medium had broached the topic of acquiring New York Media, the parent company of New York Magazine. Those conversations were short-lived, but they were not confined to acquisitions: The two companies also discussed a co-branded content project that will go live later this year, according to two sources familiar with the matter. New York Media declined to comment.
New York Magazine was not the only publication to hear Medium's pitch. During the latter half of 2018, Medium reached out to a number of publications, ranging from digital-native ones to legacy magazine brands, offering to create co-branded magazines with them, according to a source at one publication that publishes content on Medium.
It is not clear how many publications took Medium up on its offer. The venture-backed publisher likely had to deal with concerns not dissimilar to the ones Apple faced in trying to build support for Apple News+.
Like Apple News+, content published on Medium stays inside Medium's ecosystem, which potentially makes it harder for a publisher to build a direct relationship with a future subscriber. Another unwelcome similarity for some publishers: Content on Medium cannot be monetized through advertising.
Though Williams stressed that Medium is much more open to different kinds of deals, some publisher sources said that any project built on Medium would have to deliver clear return and value to their core businesses, rather than just incremental revenue.
"We have limited resources for our own site, never mind building something else," said that source, who explained that launching a magazine on Medium would have to help with business goals beyond what happens on Medium.
Any publisher that considers joining Medium will also have to deal with Medium-backed competition. Back in February, Medium posted job listings for four "magazines," focused on health and science, business, technology and general interest, which would each live on Medium. Those four would be "just the beginning," Medium vp of editorial Siobhan O'Connor said at the time.
How Medium's dueling roles, that of publisher and of platform, are squared could change. Williams has refrained from commenting more specifically on what kinds of content Medium will invest in because he wants to keep an open mind and continue to serve subscribers.
Medium's relationship with publishers could also change thanks to an infusion of executive leadership. Since last year, an executive recruiter has been on the hunt for what is being described as a "business partner" for Williams, ideally someone to serve either as chief operating or chief financial officer, and help Medium scale its businesses up, according to messages viewed by Digiday. Williams confirmed that this is a role Medium is trying to fill.
Adding a person to that role, particularly a bold-faced name, could go a long way toward reassuring both current and future partners.
"It's about validating their business," said Dave Arnold, the founder of executive search firm Arnold Partners. "If you get a named person to go to Medium, people may look at it in a new light."
https://digiday.com/?p=330380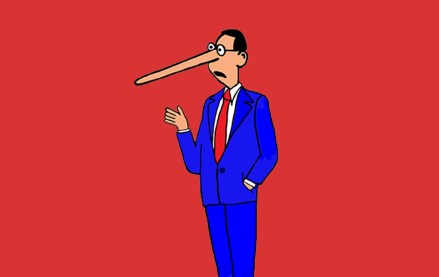 October 3, 2023 • 7 min read
•
•
A new definition for MFAs is available but the vague nature of the guidelines is leading to a lack of standards that might prevent adoption.
October 2, 2023 • 1 min read
•
•
The publishers who attended DPS were focused on the potential upsides of applying the technology to their operations while guarding against the downsides.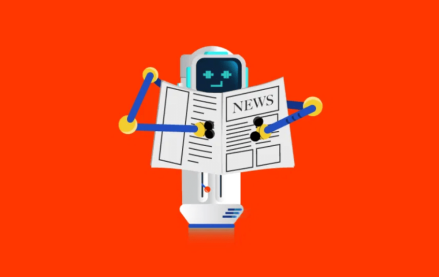 October 2, 2023 • 4 min read
•
•
Now that ChatGPT users can surf the internet for information, some publishers are reconsidering the weight of the issue.