How French publisher Mediapart has used political tumult to drive subscriptions
March 28, 2017 • 3 min read
•
•
Nine-year-old French online news site Mediapart is one of the country's online success stories when it comes to getting people to pay for content.
In the last two weeks, it has signed up 3,000 subscribers, bringing the publisher up to 140,000 paying readers. Each day it adds another 400. In some cases, when it breaks a big story on a political scandal, like revealing France's former minister Jérome Cahuzac committed fraud, it can gain up to 1,000 new subscribers. 
As the campaigning for France's next presidential election began in 2016, Mediapart stepped up its marketing, offering a deal of three months for €11 ($12), the regular price of one, under the tagline "Nothing will happen as predicted." In October, internal figures show that unique monthly visitors doubled from 2 million to 4 million.
"It's a time of great surprise. Perhaps catastrophe, perhaps good surprises," said Edwy Plenel, co-founder of Mediapart and former editor-in-chief of French newspaper Le Monde. "That's the time for journalism."
The site covers general news, politics, the economy and culture. While there are plenty of pieces about the upcoming French election, recent articles also include a letter from the director of the anti-corruption police on the lack of resources and mounting pressure within the unit, and a report into how European banks make profits from tax havens. Plenel was reluctant to put a number on how much content Mediapart publishes a day — sometimes it could be 10 stories, sometimes 20 — and it refreshes three times a day: morning, lunchtime and evening. With an additional 50 international freelancers, it also publishes principal stories in English and Spanish. Last week, it published three articles in English, including this on 25 bishops who covered up sex crimes.
"We want a return to democracy; we want to fight against corruption," said Plenel, adding that the independently owned Mediapart was launched during a time when there were a few powerful business leaders owning much of the media, and using it, he suggests, to advance their own interests rather than serve the public. "We are sort of like the Robin Hood of media," he said.
Being at the center of controversy is nothing new for Mediapart. It has played roles in uncovering several French scandals; for instance, it made public two official Libyan documents suggesting the existence of a €50 millions ($54 million) transfer from the Libyan regime to Sarkozy's 2007 presidential campaign.
With no advertising, all of Mediapart's revenue comes from subscriptions. The publisher became profitable in 2011, within three years of launching, and annual turnover has steadily grown to €11.5 million ($13 million) with profit reaching nearly €2 million ($2.2 million) in 2016. The paywall is watertight. Subscribers have to pay €11 ($12) a month to access all content, which includes articles, video and photo reports, created by its team of 45 journalists.
For subscription publishers, part of the value is joining in on the debate. With The Club, paying Mediapart subscribers can publish their own blogs, which are in front of the paywall and can be read by anyone, allowing the publisher to get some scale. It has around 13,000 active blogs but still has no advertising. Some of these posts are direct responses to articles written on Mediapart, such as this one on the idea of "useful voting," which was a response to an earlier article written on Mediapart, "The Revenge of the Useful Vote." The blog posts has had 170 comments. Another popular piece is this one on political assassination of François Fillon.
"You can't do journalism in an ivory tower, far away from your readers. You have to be in discussion with them," said Plenel. "Journalists don't have the final word."
Two Mediapart staffers work on moderating The Club, but everything is checked after publication, because of the sheer volume of articles. There is a code of conduct that bloggers have to stick to, mostly related to free speech. If it's flagged that something is in breach, then Mediapart investigates and removes it if necessary.
In addition to hosting a healthy comments section, which attracts thousands of comments each day across its blogs and behind its paywall, it organizes events, mainly meetings and debates for readers. "Being participatory media is a daily reality for us," said Plenel.
https://digiday.com/?p=229321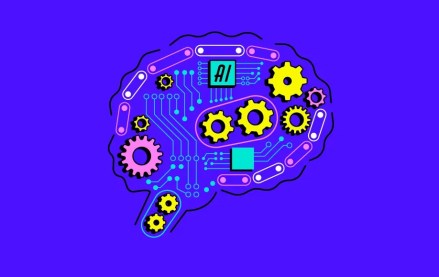 December 11, 2023 • 5 min read
As Google and Meta roll out new features, startups like Runway are finding new ways to compete for enterprise clients.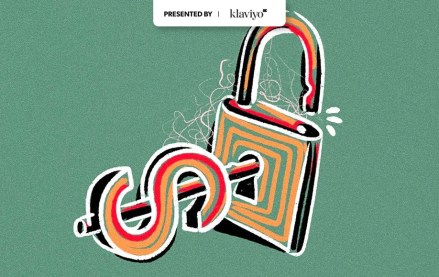 December 8, 2023 • 5 min read
Future plc's CFO Penny Ladkin-Brand announced on Thursday that she is stepping down, as the U.K.- based media company reported declining revenues and a new two-year investment plan to get back to growth.
December 7, 2023 • 13 min read
In this week's Media Briefing, publishing executives share how the task forces they created earlier this year to oversee generative AI guidelines and initiatives have expanded to include more people across their organizations.