Media Briefing: Media companies' diversity reports show compounding leadership gap problem
March 4, 2021 • 11 min read
•
•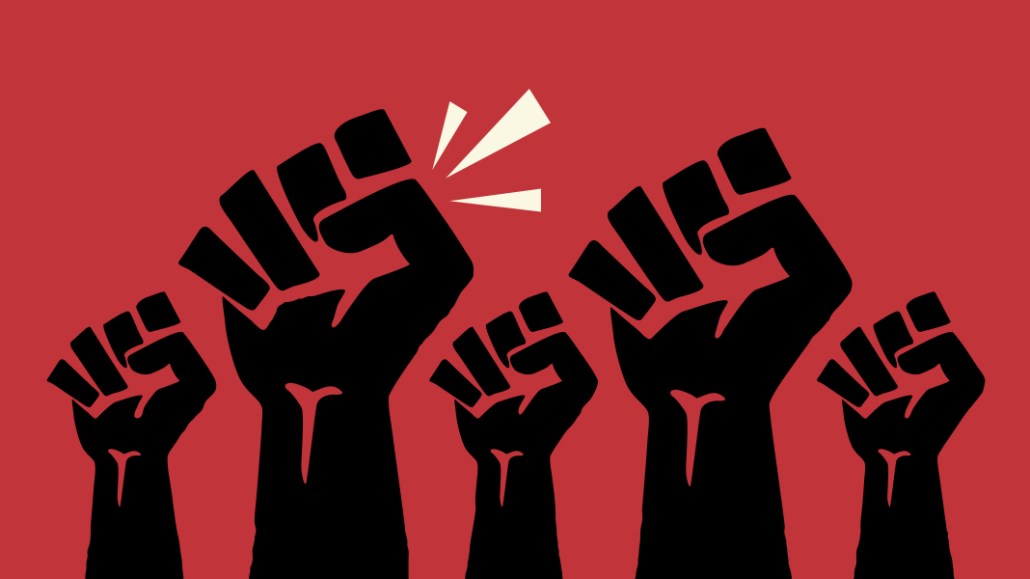 Ivy Liu
This Media Briefing covers the latest in media trends for Digiday+ members and is distributed over email every Thursday at 10 a.m. ET. More from the series →
The Media Briefing this week looks at why it is so urgent for media companies to address the lack of diversity within their leadership and management ranks.
The problem with media companies' lack of diversity in leadership positions
Confusion around Google's decision to not support alternate identifiers
Why publishers are making it easy for people to cancel subscriptions
Marty Baron's exit interview, Thomson Reuter's pivot from news to tech, and more
The problem with media companies' lack of diversity in leadership positions
Over the past month, Hearst, The New York Times and Vice Media Group have released diversity reports that break down the demographics of their employee bases, including the people in leadership positions and the people they have hired in the past year. Taken together, the reports show that, while companies are improving the racial and ethnic makeups of their organizations, there is a lot of work left to be done.
VMG's report showed that the publisher once notorious for being a boys' club now employs more women than men and that the majority of new hires in the U.S. last year were people who are Black, Indigenous or people of color. However, 58% of Vice's employees in the U.S. and 67% of the company's executives worldwide were white. "I'm not impressed," a current Vice employee said after VMG published its diversity report on Feb. 4.
Diversity reports from Hearst and The New York Times painted a worse picture than VMG's. At both media companies, a majority of the overall employee bases, people in leadership or management positions and the people hired in 2020 were white. At Hearst, 73% of employees overall, 78% of employees in management positions or higher and 64% of new hires were white. At the Times, 63% of employees overall, 74% of employees in leadership positions and 52% of new hires were white.
Media companies' diversity shortcomings pervade their organizations, but lack of diversity among their executive and management ranks is particularly problematic. Employees see the racial and ethnic makeup of the people in those roles as an indication of their own growth opportunities. If they see an absence of people who look like them in those positions, they see themselves as unlikely to be promoted into those positions at a company and that they should look for employment elsewhere. The Times underscored the issue in its diversity report. "Black colleagues who are not in leadership positions leave the company at a higher rate than white colleagues," the Times stated in its report. A Times spokesperson declined to make an executive available for an interview.
After VMG's chief people officer Daisy Auger-Domínguez joined the company in May, she and VMG CEO Nancy Dubuc conducted a listening tour to talk with employees across the company as part of an effort to improve diversity, equity and inclusion at VMG. "What we discovered was the primary pain point for folks was lack of transparency and clarity over what it took to move from one level to the other and your biggest pain point in your workplace is your manager, is your experience with your manager, is performance feedback," Auger-Domínguez said.
The diversity gap in media companies' leadership and management ranks is a problem that compounds. As the Times stated, BIPOC employees are more likely to leave a company because the lack of BIPOC people in leadership positions signals a lack of opportunity for people to be promoted into those positions. As a result, when promotions are handed out, they are likely to end up predominantly going to white employees, reinforcing the feelings among lower-ranking BIPOC employees that there is a cap on their promotional prospects leading them to leave.
This is a problem that continues to come up, even as recently as this week.
On March 2, WarnerMedia's Bleacher Report announced a round of promotions within its sales and marketing organization, according to a memo viewed by Digiday. Those promotions included three people of color, including Sunil Murti being elevated to the role of creative director of sports. However, the announcement also included three employees being promoted to vp positions. All three of those employees promoted to vp roles are white, which has upset some BIPOC employees who see it as the latest sign of a lack of growth opportunities at a publication with a history of Black employees feeling undervalued, according to a current B/R employee. A WarnerMedia spokesperson declined to comment.
The issue at B/R goes beyond BIPOC employees being passed over for the vp promotions. Instead the issue is that there do not seem to be BIPOC employees who would have been in position for these promotions, according to the current B/R employee. "People of color aren't here long enough because the opportunity to grow is so scarce," this person said.
"The thing about diversity and inclusion, it's easy to go out and source someone to hire them. But when you don't have a strong enough pipeline to promote from within, it's a larger issue," the current B/R employee said.
Media companies recognize the issue. "Our plan for change is a journey and talent mobility is a key component of that. Over the past two years, we've introduced a performance review process that encourages ongoing dialogue about contribution and future trajectory. Many BIPOC people in the workforce are yearning for development and mentorship. We believe that making career development a living, breathing conversation with structured feedback is our way to rediscover internal talent within our own company," said Keesha Jean-Baptiste, svp and chief talent officer for Hearst's magazines group, in an email.
After rolling out a DE&I dashboard in September for all employees to be able to track the progress of the company's DE&I efforts, VMG is developing dashboards that it plans to make available to its leaders later this year to track demographic data about the company's workforce, including new hires, employees who have left the company, employees who have received promotions and current employees broken down by job level.
And on March 3, VMG introduced a new training program for managers that is designed to make managers more accountable for ensuring they are fairly supporting the employees who report to them by delving into how managers can apply the racial bias training they received last year.
"We're being very intentional in messaging to managers: this is your job, this is your responsibility," Auger-Domínguez said. — Tim Peterson
Confessional
""We pitch our content to different distribution platforms [like Apple News and SmartNews], and there has been a definite overall industry shift towards prioritizing exclusive content, original reporting and investigative pieces. General news roundups or news commentary has fallen out of being picked up for the most part."

— News publishing executive
Confusion around Google's decision to not support alternate identifiers
Ever since Google dropped its third-party cookie deprecation bomb, a looming question has been how its ad division would handle its Chrome team blocking the digital ad industry's default identifier.
Google's ad team has now answered that question, though it may have only introduced more confusion. On March 3, the company announced that it will not support "alternate identifiers" — stuff built from email addresses or other personally-identifiable data. That means it won't target ads in non-Google inventory using identifiers from the likes of the Trade Desk or LiveRamp.
These alternate IDs have been gaining serious momentum, though. And while some in the identity tech sector say there will be no impact on their use, that's just not clear. Google touches a ton of marketplace inventory. If anything, Google's move reinforces the fact that the ad industry will remain fragmented, operating with multiple identifiers rather than on some magical solo identifier. Stay tuned to Digiday for more on what it all means for publishers, brands, retail media and more. — Kate Kaye
Numbers to know
-13%: Percentage drop of The Trade Desk's stock price after markets closed on March 3 following Google's announcement that it won't support alternate identifiers.
$875.4 million: Gannett's overall fourth-quarter revenue was down 17% year-over-year, according to the company's latest earnings report.
49%: Percentage of local news outlets' digital subscribers that visit the publisher sites less than once a month.
Why publishers are making it easy for people to cancel subscriptions
It turns out one of the easiest ways to get someone to join you is by making it clear how easy it would be for them to leave.
At last week's Digiday Publishing Summit, some publishers noted that offering easy, worry-free cancellation terms can actually help improve the conversion rates on subscription offers.
Some publishers initially began thinking about foregrounding their cancellation terms because of companies including Netflix, which emphasize that customers are free to cancel whenever they want.
Others have begun offering them simply to stay on the right side of the law; late last month, legislation went into effect in New York State which requires all businesses selling subscriptions to provide a "cost-effective, timely and easy to use mechanism for cancellation." The law also requires that customers be able to cancel their subscriptions online. — Max Willens
What we've covered
Google will end behavioral targeting, profile-building in its ad products:
Google's targeting changes will go into effect when it officially stops recognizing third-party cookies in its Chrome browser, which is planned to happen by the end of this year.
A publisher that uses Google's ad tech will still be able to sell ads that are targeted based on the publisher's first-party data.
Google will still allow targeting across its own properties when people are logged in to their Google accounts.
Read more about the changes here.
How family ties and a history of bipartisanship inform Sen. Amy Klobuchar's crusade to deplatform big tech:
Klobuchar has signaled support for a breakup of Facebook and Instagram, a dismantling of Google's dominant ad infrastructure and regulatory inspection of data-hungry moves like Google's FitBit acquisition.
To Klobuchar, anti-competitive behavior by the giants of tech has been fueled by a voracious appetite for personal data, which she argues helps fund disinformation and disadvantages the sorts of publishers her dad once worked for.
Read more about the Senator Klobuchar here.
Why Decrypt created its own cryptocurrency for super readers:
The tokens are closed within the publication's environment and are not publicly tradable, but they are exchangeable for items of value provided by Decrypt and site sponsors.
It is not just an engagement tactic, but part of the publisher's advertising strategy. Brands are able to sponsor each so-called season of the token, which is the period of time that 1 million tokens are released and then subsequently collected by users.
Read more about the publisher's take on cryptocurrency here.
Why narrative spins, not fundamentals, are driving the ad tech stock market:
PubMatic's stock price has nearly doubled since it debuted on the Nasdaq on Dec. 9, and the ad tech vendor's market capitalization is $2.2 billion.
AcuityAds, a small Canadian-based ad tech vendor, saw revenues slip 3% year-on-year to $26.1 million in its most recent quarter but finished 2020 with its stock up nearly 1000%.
Read more about this trend here.
Facebook News grows as referral source for publishers:
Facebook News's growth comes at a moment when Facebook is trying to minimize the presence of news and politics in the newsfeed.
One publisher said its Facebook News referral traffic has been increasing for five consecutive months. A source at a second publisher said the share of referral traffic coming from Facebook News is 30% higher in 2021 than it was on Election Day.
Read more about what publishers are seeing here.
What we're reading
Marty Baron's exit interview:
In an exit interview with Vanity Fair, The Washington Post's executive editor Marty Baron discusses his eight-year tenure at the publication, and his thoughts on the news industry after four decades of experience. Baron is cautiously optimistic about the regional newspaper business, and talks about diversity and equity issues at the Post, the challenges he faced during his time there, and the hurdles the next editor will have to face. He teases a move to Manhattan, and does not discount a return to a newsroom.
Thomson Reuters, tech company?:
It looks like Thomson Reuters Corp is transitioning from a news organization to a "content-driven" tech company. The organization aims to cut annual operating expenses by $600 million by consolidating and streamlining the company, as well as closing offices. It will invest up to that amount over two years in new technology, including AI and machine learning to get data to professionals faster. No plans for layoffs are in place.
Axel Springer pushes back against Facebook:
Facebook News, per CNN Business, is launching in Germany in May — but the country's most popular daily newspaper won't be on it. Axel Springer's Die Welt newspaper and tabloid Bild are staying out of the Facebook product that curates news for users, citing "inappropriately low" compensation for content. Other big German newspapers like the weeklies Der Spiegel and Die Zeit are launch partners for Facebook News in the country. The Facebook News tab launched in the U.S. last year, and in the U.K. in January – publishers are directly paid by Facebook for content, and some have found success with referral traffic from the News tab.
https://digiday.com/?p=401489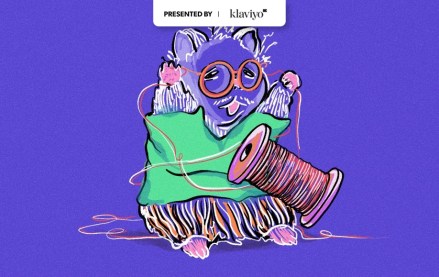 December 5, 2023 • 6 min read
News publishers are cautious to pour more resources into Threads, as limited available data makes it difficult to determine whether investing more into the platform is worth it.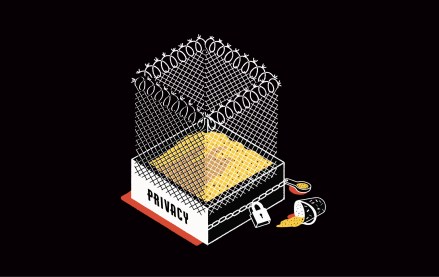 December 4, 2023 • 4 min read
FLEDGE stands for 'First Locally-Executed Decision over Groups Experiment' and makes ad auction decisions in the browser, rather than at ad server level.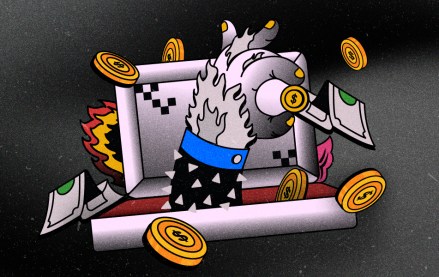 December 4, 2023 • 7 min read
A look at the genesis of ad tech, from the first online display ad in 1994 to the dotcom crash.