Media Buying Briefing: Platforms are changing the rules of media agency teams, led by digital natives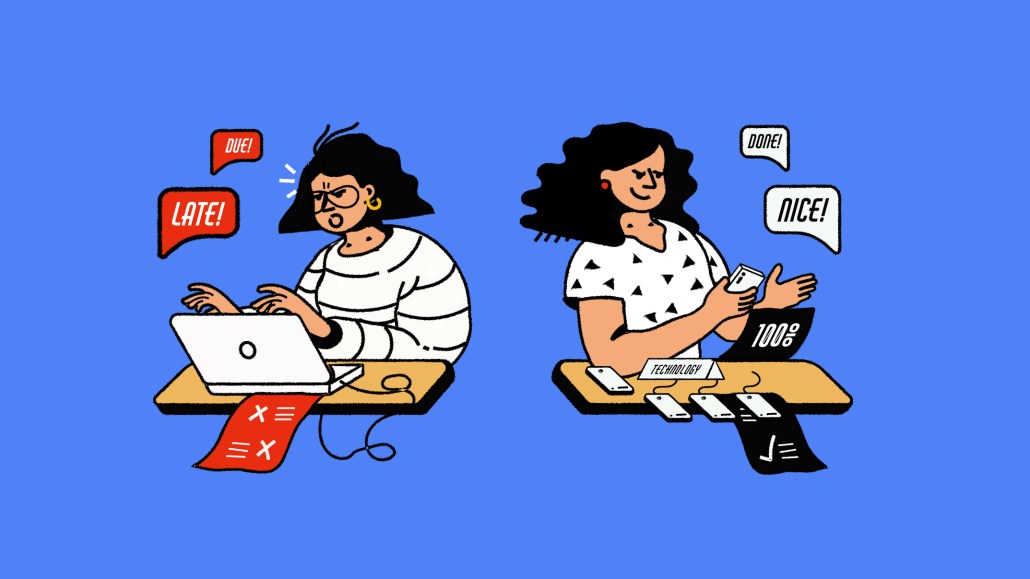 Ivy Liu
When Snap Inc. held its first investor's day conference last week and declared it expects to enjoy 50% revenue growth for the next several years, it felt like another step in the transformation of media to a more flexible, consumer-controlled world that brands had better find their way around sooner than later.
And who better to guide them there but the young media agency talent that's truly digitally native and comfortable in newer platforms like Snapchat, TikTok and Twitch? Media agencies, particularly those that specialize in guiding brands through the ever-changing world of social media, have been wise to make room for "junior" talent who can translate the value of newer platforms more intrinsically than those senior strategists who have taken the time to understand those platforms' value because it's their job.
"You're putting your trust in people who have platform expertise who may only have six months experience in a job," said Lizzy Glazer, vp of connections strategy at social specialist shop Code3 (formerly SocialCode). "We have someone who's our resident TikTok expert getting on the phone with clients and explaining the pros and cons and ideas on how to activate there. You need to invest in that talent, and then give them the opportunity to have important conversations with senior level, mid-level and junior level clients."
To be clear, everyone interviewed for this story insisted this is not about ageism — it's about finding the right person with the right experience for the job. "Let's get this out of the way immediately: we do not make hiring decisions based on age — that's illegal," said Talia Arnold, head of strategy with Exverus Media, a digital agency. "Gen Z is a demographic that grew up with phones in their hands. They're the generation with social media as the main way of talking to their friends … When you talk about hiring practices, it is based on individuals' expertise, knowhow and passions."
The reality is, this new crop of social media platforms offers opportunities for brands unlike the more mature stalwarts like Facebook, Instagram or even YouTube or Twitter — and it's creating an opportunity for agencies to lead the way.
Independent agency SCS, which is the social media agency for clients such as Vans' U.S., is leveraging platforms like Snapchat and influencers across channels, but especially on TikTok, said Jeff Roach, president and chief strategy officer at the agency.
"Our role for the client is to help guide them in their brand transformation and help them understand what's coming up, how they can leverage these platforms," Roach continued. "I look to younger folks than me who are even more steeped in the culture, who are natively part of that movement. And engaging people who are inside those platforms and native to it to help guide us to execute in a way that's highly relevant."
Those younger employees at agencies appreciate having their value recognized. "In my first six months here, we were giving a presentation at a client's office, discussing where we thought they could fit best, and I was doing the majority of presenting because I had the most familiarity with these platforms," explained Max Haberman, senior account manager at Code3. "A lot of people were coming in and out of the room. After the meeting was over, I was told the president of marketing came in to listen. I had no idea, but it was so cool to me that my experience could have relevance to someone with that level of seniority."
Color by numbers
Float, which bills itself as "resource planning for creative teams," crunched some numbers on employees' and principals' attitudes toward remote work in its 2021 Global Agency Productivity Report. What it found is a strong desire to maintain at least some balance of remote work in the future among employees, along with increased productivity but also longer hours.
The key findings:
98% of agency folks want a permanent policy that incorporates at least some remote work time; meanwhile, 15% of agency principals are resistant to offering any remote work options.
66% of teams are working longer hours remotely than in the office, despite half of teams feeling healthier and 27% feeling about the same.
50% of teams are holding more meetings remotely than in the office, which is affecting their productivity (and most likely leading to longer hours).
Teams get through an extra 2.5 hours of "deep work" (the ability to work without interruption) on average working remotely than they do in the office.
Take off and landing
—With new product launches coming up, Mike's Hard Lemonade named Haworth Media its new media and planning agency.
—IPG Mediabrands made a few big personnel moves in the last week: Fiona Johnston, CEO of UM Australia, was named chief growth officer for global and EMEA and will be based in London. Separately, Rahel Rasu was hired away from DDB to be Mediabrands' global chief communications officer.
—In a busy news week for IPG, its out-of-home media agency Rapport announced Rapport Beyond, a line of billboards that work to offset carbon emissions wherever they are located.
—VaynerMedia picked up media responsibilities for mall stalwart apparel company American Eagle Outfitters, which had previously worked with Dentsu's 360i.
Direct quote
"I'm so excited about Clubhouse! I've been so impressed with how multicultural it is. And I think that's going to be a real strength if it can stay that way. It can be a voice to so many people who might not ordinarily have easy access to a megaphone … I felt like all those voices were so legitimate, so knowledgeable and so authoritative. Clubhouse is going to put market research on its head. What soap operas did for TV, Clubhouse will do for audio." — Media Kitchen CEO Barry Lowenthal talking about Clubhouse's potential.
Speed reading
—Digiday's Sara Guaglione, media reporter, and Kate Kaye, platforms data, privacy and reporter, rounded up the most interesting discussion points and quotes from Digiday Publishing Summit's first day workshops, including fears around new identity approaches, struggles with programmatic during the pandemic, and TikTok's value as a source of traffic for publishers.
—Digiday's senior marketing editor Kristina Monllos looks at the gains Snapchat is enjoying especially with direct-to-consumer advertisers as the platform advances its targeting capabilities.
—Variety has two interesting stories on media buying: the first offers a breakdown of one of the first national addressable ad buys, executed on AMC with the help of Omnicom Media Group, and the second on NBC Universal setting April as the date it stops using TV ratings for all local media selling in favor of impression-based selling.
https://digiday.com/?p=399945