Media Buying Briefing: Overheard at the Media Buying Summit
April 11, 2022 • 7 min read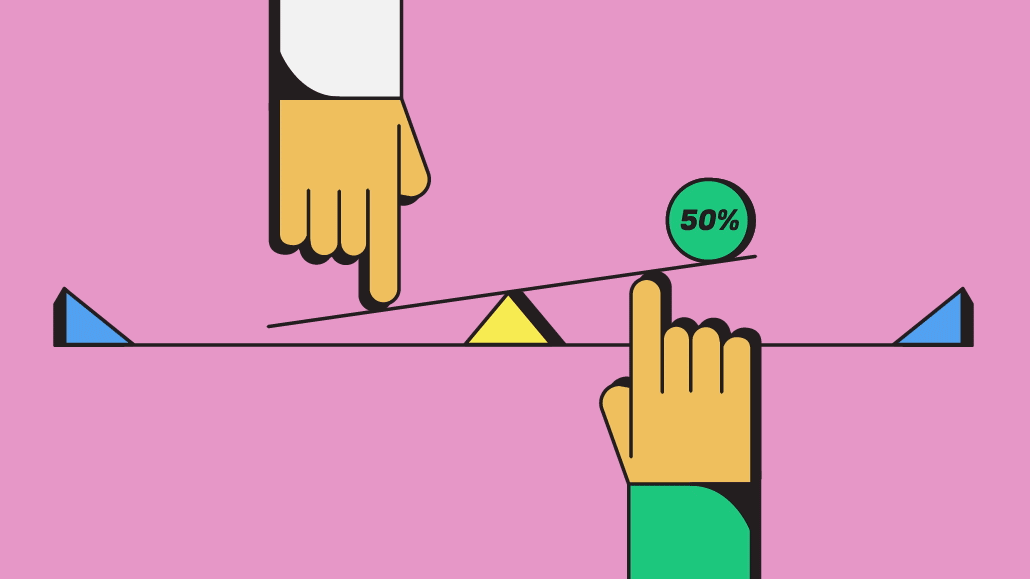 Ivy Liu
This Media Buying Briefing covers the latest in agency news and media buying for Digiday+ members and is distributed over email every Monday at 10 a.m. ET. More from the series →
Media agencies are facing any number of challenges, from difficult clients to increasingly complex media investment choices and a multitude of measurement and data issues. But they also face challenges within their own shops, some of which have arisen during the pandemic, which threw almost all standard operating procedures out the window.
At last week's Media Buying Summit, held April 5-7 in Palm Springs, Calif., Digiday held two town hall sessions open just to media agency folk under Chatham House Rules (in which anonymity is granted in pursuit of honest and frank conversation). During the first session, it became immediately clear that such internal issues as lack of flexibility, compensation, diversity of talent, training and work-from-home vs. in-office are causing strain among the rank-and-file while management strives to address them. The second Town Hall aimed to surface some solutions to the challenges discussed the day before.
The following represents some of the insights during both Town Halls.
The Challenges
On agility
"I think one of the biggest challenges right now for everyone is agility. And we've all had to pivot on a dime for so many different reasons in the past couple of years, so it's being able to keep up with that pace."
"All of my clients have turnover too. So I have a new team at the clients that I have to train. I have to bring them back to square one on why we're doing what we're doing. It's like triple what the job needs to be."
On the gig economy
"I wonder if we're at an inflection point where we need to really start embracing the gig economy. And not necessarily just looking to staff with full-time resources, but embrace more of the part-time consulting – short term work to fill gaps and plug holes, given just the crazy nature with how projects change constantly."
"I think there's an interesting potential reverse implication when I'm looking at talent. If they've done a bunch of gig jobs, I question it. It makes me wonder, is it because they can't keep a job?"
On remote vs in-office
"One of the good things that came out of working at home was that we were able to start recruiting across the entire country, and we now have people in Colorado, Texas, North Carolina. Working at a small integrated company, we're responsible for knowing every single media platform, as well as looking for people who have strategy, comms design, planning, execution and analytics backgrounds. So it's really opened the door to find people across the country who have that kind of background. So that's been one of the benefits that I've seen."
"The larger markets are coming in and offering remote work for our talent and giving them bigger salaries for our people. They're stealing our talent — it's a real thing."
"The flipside of that is, hiring remotely has been great, but now there's this whole return to office push where people are trying to figure out, 'What do we do? Do we go in one day, do we go in three days?' Our agency is facing that. We are based around New York and Las Vegas, but now we have people in Nashville and people in Florida and people in California. All of a sudden we decide we're going to go back to the office, so people are now missing out on this culture that happens at the office. You don't want that to happen because you want to keep that remote team happy. But what does that new balance look like?"
The solutions
On internal communications
"A lot of times we're in our own bubble of our account — we don't really know what other accounts are doing. So I think that maybe having the respective leads talk together. How can we collectively have the same processes across our teams when it comes to either balances, or how we interview talent?"
On training
"We're independent, and we're on the cusp of [being] too big for boutique, but not big. But we've stuck to that small [mindset] where we're like, go try it and then report back. We've let our teams have the runway to go test something and then report back and train the rest of the team. It doesn't have to come through a manager. And that has helped people have that ownership mentality and take in some ownership of the success of it, versus like, 'hey, I want it and management won't give it to me.'"
"Something I try to do with my direct reports and juniors. In quarterly career planning conversations, I ask them 'What's something you want to be a subject matter expert in that's not necessarily related to what we're talking about?' And they all have really cool, different answers. For example, one of them is really interested in knowing more about gaming, and that's not an area I know anything about at all. But I work and develop that into their career plan — here's some stretch projects that you can take on. We're very flexible with people that are training across different channels."
"It's always about trade off. So you can find the money to pay people more, but that might mean you have one less person on your team."
On compensation
"I have a mentee who was instrumental, he was a top-tier talent, but we were not paying him enough. So when he said that he was going to leave, the client said, he was so good, and if he leaves we lose this business. And you know what? The money appeared."
"My commerce team is buying Amazon, Instacart or Walmart and Kroger, and there are no certification programs. I've been pushing back to all of those partners. As Walmart and Kroger are making all of their offerings self service, there's not a lot of training that comes with it. So my team is building out the training for the agency."
Color by numbers
Audio has been a reliable channel even amid the pandemic — particularly seen as a trustful way to reach consumers. That sentiment has been reaffirmed by a new study commissioned by iHeartMedia and PMX, Publicis Media's investment arm, that shows there is a so-called trust halo that listeners have with audio influencers, including DJs and podcasters. The study, conducted by research firm Magid, surveyed more than 1,200 radio, podcast and music streamers in the U.S. who listen to at least one audio source per month and use social media. Among its findings:
53 percent believe radio and podcast ads were more relevant than on any other medium;
51 percent said they are more trusting of radio and podcast advertisers than on any other medium;
Radio hosts are seen as some of the most relatable and trusted influencers when compared to other verticals such as TV and social;
Radio listeners are 129 percent more likely than listeners of other audio platforms to say they listen "to be entertained." — Sara Jerde
Takeoff & landing
Stagwell's Assembly was named Lenovo's media agency of record for the Americas and EMEA, while Dentsu will handle paid media across the APAC region, save China, which will continue to be handled by Publicis' Performics unit. The main losing agency is Publicis, which used to handle Lenovo's global media through a bespoke unit.
Performance agency Tinuiti landed paid media agency of record duties for youth retailer PacSun.
Havas acquired British digital agency Search Laboratory and will fold parts of it into Havas Media Group.
Omnicom Media Group will integrate LG Smart TV and cross-screen inventory into its Omni data operating system.
Digital agency Dept said it has tapped former Dentsu Aegis Network CEO Jerry Buhlmann as non-executive chairman.
Direct quote
"We used to say 'elephants sleep with elephants,' and these days it's not true. Clients aren't looking for mirror images of themselves anymore."

— Nathan Hugenberger, CTO and executive vp of science at Known, told me during the "Year of the Independent Agency" discussion at the Media Buying Summit.
Speed reading
Global CMO at R/GA and activist, Ashish Prashar, says if agencies want to keep and retain talent, they'll have to allow employees to bring their whole selves to work. Read more of his interview with senior marketing reporter Kimeko McCoy.
Selling on TikTok is fast becoming as important for marketers as advertising on it — just ask L'Oréal. Read more about the brand's strategy from senior news editor Seb Joseph.
Here's a look inside Supergoop's pivot to market to more than just "mindful millennials" from senior marketing editor Kristina Monllos.
https://digiday.com/?p=444414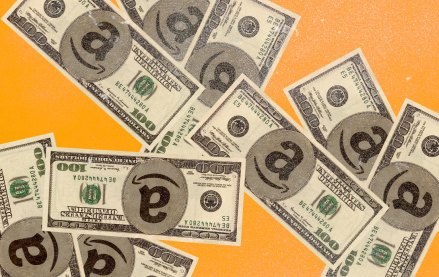 September 27, 2023 • 6 min read
The agency accused the e-commerce giant of conducting a range of anticompetitive behaviors that hurt both shoppers and sellers.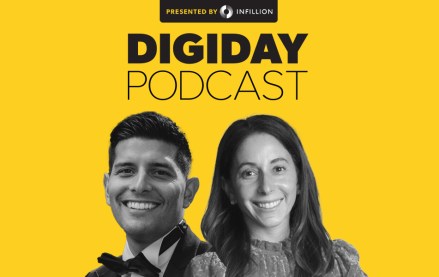 September 26, 2023 • 3 min read
In a live recording during the Digiday Publishing Summit, the news executives called for more nuanced conversations with advertisers around their brand safety concerns.
September 26, 2023 • 4 min read
After investing in one generative AI startup and suing another, the company will let customers create images on its website and an API.