Media Buying Briefing: Omnicom Media Group tackles supply-chain challenges for its clients
May 16, 2022 • 6 min read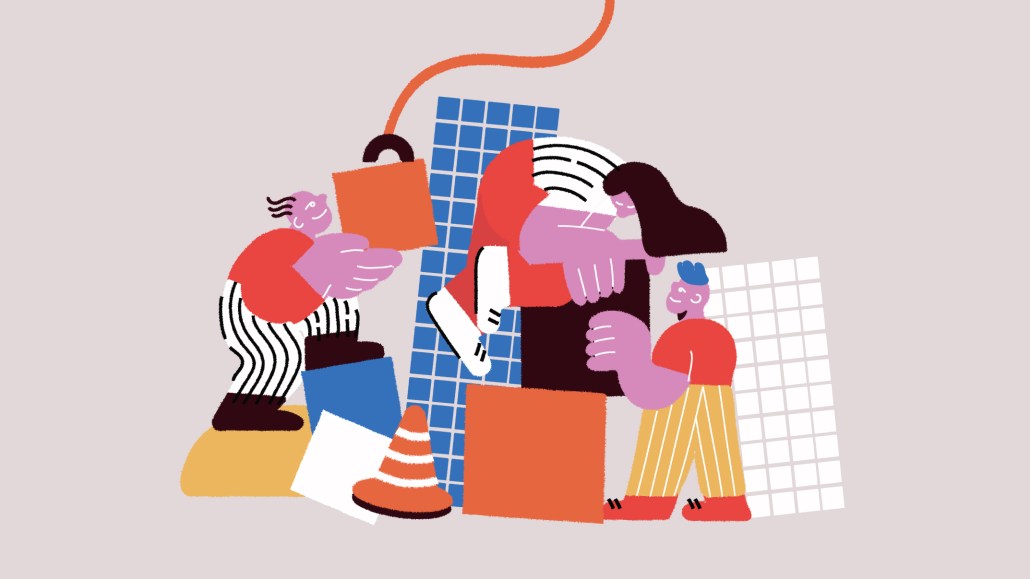 Ivy Liu
This Media Buying Briefing covers the latest in agency news and media buying for Digiday+ members and is distributed over email every Monday at 10 a.m. ET. More from the series →
As the supply chain crisis continues to wreak havoc on industries that use marketing to sell their goods, Omnicom Media Group, Digiday has learned, has created a tool designed to help brands calculate where and when to redirect media spend as a result of supply chain issues they face — rather than just putting a halt on spend when there's a supply crunch.
One can debate all day the factors that caused the current supply chain crisis that's gripped most industries. But it's an indisputable fact that the crisis isn't going away anytime soon. And that reality is having a profound effect on how marketers are spending their ad dollars — which is putting pressure on media agencies to adapt and optimize as quickly as possible to those shifting winds.
The Supply Chain IQ Score, as OMG is calling it, takes the form of a metric determined by accessing and analyzing product SKU data it has secured through a partnership with a firm called Crisp, an inventory data platform that imports data for about 80 percent of all grocery retailers and distributors. That feed of near-real-time information from the likes of Walmart, Amazon, Target and others, directed through Crisp, gets fed into Omnicom's Omni marketing orchestration platform, where a cocktail of insights is mixed up by adding media spend data and market basket affinity insights. Out comes a shot of IQ score.
"There is a gap between media strategy and planning, and connecting the execution of that media to supply chain," said John Schorr, OMG's managing director of commerce. "So it creates a win-win situation for brands by reducing waste and increasing efficiency and effectiveness. We've had clients over the last couple of years pause all media activity based on product availability gaps, because they don't have the insight to understand where a product is available."
Evelyn Mitchell, digital advertising and media analyst at Insider Intelligence, agreed closing that gap is inherently a positive. "Having that data integrated into a planning platform makes it easier to leverage that data strategically in the context of media investment," said Mitchell. "In the short term, optimizing spend away from out-of-stock products can reduce media waste. Longer term, it can preserve consumers' trust in a brand. If consumers are getting served ads for a product they can't find anywhere, it can take a toll on the brand's image."
The partnership with Crisp is an invaluable element for OMG, since it allows the media agency network to tap a mainline of inventory data. It helps that Are Traasdahl, founder and CEO of Crisp, had a long relationship with OMG through his time as founder and CEO of mobile ad-tech firm Tapad. The idea to essentially weaponize this data for marketers came to him when he met with a brand CMO who, when asked why she had taken the meeting, responded "Well, I can't sell what's not on shelves."
According to Traasdahl, "That's when the lightbulb went off because this data has a lot of value on the advertising and marketing side," he said.
"From an efficiency standpoint, it's accessible … so anyone can log in anywhere they are to access data in real time as the score updates and to utilize it for planning in-market media and investment optimization decisions that have to happen," said Marc Rossen, OMG's svp of investment activation & analytics.
Schorr noted that the IQ score is already in use for an OMG client in the CPG space that plans to launch a new product in the next month across 18-20 regional markets (he declined to name the client or product).
"We can get more granular with our media and our messaging — and that applies to programmatic, search, social, whatever the digital channel might be," he said.
Should that product run low in any of the markets, or not pick up sales momentum, Schorr said media execution can be altered in less than a day when it used to take weeks because of silo'd information.
"Sales or operations or logistics teams would work with this data, but they didn't talk to the brand or marketing team," he said. "Now we're seeing these teams that used to be sort of disparate, coming together and collaborating."
Color by numbers
It's no secret Meta's Instagram, with more than 1.3 billion active users, has become quite the hit with creators as well as advertisers. HubSpot recently analyzed 110 million Instagram posts by 1 million users to determine what resonates. Some findings from its 2022 Instagram Engagement Report:
Engagement rates on Instagram are highest on Sundays (6.47%), Saturdays (6.05%), and Mondays (5.95%).
Video and carousel posts are the most popular, bringing an average of 1,100 and 934 likes per post respectively.
Captions (long or short) can boost engagement from less than 4% to more than 6%. The most effective ones lead with value.
Takeoff & landing
Horizon Media landed media duties for retailer Kohl's following a five-month review. Publicis' Zenith Media was the incumbent.
Dentsu's Carat named Diana Bojaj its first chief media officer, in charge of overseeing strategy, planning, innovation and content. Bojaj forms the third leg of leadership alongside U.S. CEO Mike Law and chief client officer Stephanie Russell. She was most recently head of business strategy for the General Motors business. Carat also promoted Joanna Hawkes to executive vp, head of strategy.
GroupM's newly merged EssenceMediacom promoted a slew of executives, among them: Mediacom's COO John Krichefski becomes global COO; Essence's Richard Mooney becomes global chief data officer; Mediacom's Matthew Mee becomes chief strategy officer; and Essence's Sarah Walker becomes global CMO.
Out-of-home media agency Talon America and the Digital Place-based Advertising Association plan to launch the first upfront for the digital OOH industry targeting brands and independent agencies. Participating media companies forming an unwired network that will be featured in a May 24 event include: Atmosphere, Captivate, GSTV, Reach TV, ScreenVision Media Simon, and Zoom Media. Comscore will provide evaluation of the unwired network.
Direct quote
"If you're building a [tech] product, the engineers will say, Okay, well, what would make this product runway roadmap fail? Because engineers are very binary — yes, no. It becomes very objective — it takes the subjectivity out of [the process]. What we've done is lifted that and applied it to an entirely different subset of building stuff, which is us building brands, businesses and products."


—Trevor Hubbard, founder and CEO of independent agency Butchershop, about starting client discussions talking about failure rather than success.
Speed reading
Digiday senior ad tech reporter Ronan Shields examines Google's latest privacy tool only to find it can enhance ad performance as well.
In his latest Future of TV Briefing, Digiday media editor Tim Peterson explains the growing role of demand-side platforms in the buying and selling of TV, and both the opportunity as well as the potential pitfalls they offer.
I got an early look at in-cinema ad/content company Screenvision's new products and services, as it and its competitors try to rebound from dismal box-office attendance the last two years.
https://digiday.com/?p=448088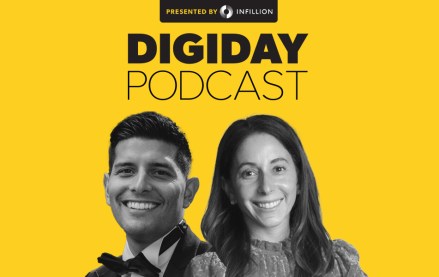 September 26, 2023 • 3 min read
In a live recording during the Digiday Publishing Summit, the news executives called for more nuanced conversations with advertisers around their brand safety concerns.
September 26, 2023 • 4 min read
After investing in one generative AI startup and suing another, the company will let customers create images on its website and an API.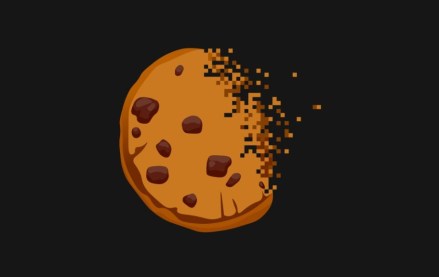 September 25, 2023 • 1 min read
During the Digiday Publishing Summit, execs from companies including Condé Nast, Dotdash Meredith and Thomson Reuters assessed the industry's readiness.