Cinema advertising hopes to get close to pre-pandemic ad revenue totals with new tools, services
May 10, 2022 • 4 min read
•
•
Ivy Liu
Screenvision can count its lucky stars that the latest entrant in the Marvel Cinematic Universe — Dr. Strange in the Multiverse of Madness — scored $185 million over the weekend in North American box office receipts.
The in-cinema advertising and content company hosts its first annual in-person upfront presentation tonight, and the good news can't hurt its prospects, or that of its primary competitor, National CineMedia (NCM), which hosted its upfront six weeks ago.
Following two years of drought-like conditions movie theaters experienced over the course of the pandemic, Dr. Strange's performance is being heralded as a harbinger of the return of a blockbuster summer again.
The forecast for in-cinema advertising was looking up even before movies started to draw significant crowds again. IPG's Magna unit is predicting cinema advertising in the U.S. will grow 168 percent in 2022 to hit $444 million in total. (Statista states North American in-cinema advertising will grow to about $700 million, well shy of the $1 billion-plus it had reached in 2019.)
"Cinema has always played a prominent role in our holistic video buying strategy," said Dave Sederbaum, executive vp, head of video investment, dentsu Media U.S. "We do feel that there is some positive momentum and confidence in cinema as the box office continues to show positive signs of recovery."
"There are many reasons cinema could play an important role in a client's media mix," said Tracy Chavez, executive vp, director of investment operations at Publicis Media Exchange (PMX). "The use of large screen sight, sound and motion is always an engaging way to drive awareness of a message and a complement to a holistic video campaign. Proximity to location is a strong driver for many of our brick and mortar clients as well."
John Partilla, CEO of Screenvision, acknowledged the company won't yet return to pre-pandemic ad revenue levels in 2022, even though it will more than double the 2021 number. "It'll take us another year to get back to where we were in 2019," he said.
Ross Benes, analyst with Insider Intelligence, doesn't believe there's much to get excited about, though. "There is growth in this industry and there is opportunity, but it's never going to be like traditional television advertising," said Benes. "It's a nice niche to have if you're a brand marketer who can spend a bunch of money since it is a large screen, you can't skip it, and it has prestige to it. But there's really a limitation on how much exposure you're going to get."
Both cinema ad companies are trying to change that perception by rolling out new products and services to better compete for video or mobile ad dollars. Screenvision will introduce through its private PMP what it's dubbed an "advertainment" app called Trailer Pack that will launch on CTV platform Roku in June, showcasing movie trailers but with an AI twist in that it tries to learn the user's film preferences, and creates customized trailer reels that brands can sponsor.
Screenvision is also introducing a new DMP called Cinelytics, that blends first-party data from Trailer Pack and other properties with second-party loyalty data and third-party location, and behavioral targeting, Martino explained. Working with data from Catalina run through its Liveramp attribution platform, Screenvision tested a CPG client she declined to identify, that saw a 4.5 percent sales lift. "If we can actually show that cinema dollar works harder on your media plan, it's okay that we might be a little more expensive," said Christine Martino, Screenvision's chief revenue officer.
For its part, NCM in March announced its data intelligence platform NCMx to boost its linking of first-, second- and third-party data to offer a more comprehensive view of the moviegoer before, during and after going to a theater.
But it hasn't been easy for either Screenvision or NCM the last two years. Staffers were let go, and the companies had to limp along with minimal revenue coming in. 
Barry Frey, CEO of industry association Digital Place-based Advertising Association (DPAA), credited both companies for partnering with other DPAA members that needed sales boosts, which kept the in-cinema sales teams occupied and employed. "These were good partnerships and many of them continue today," said Frey.
He also cited the cinema companies' moves to ramp up programmatic selling opportunities, enabling cinema to be considered alongside mobile and video budgets. "The business strategists and the engineers had the chance to really connect the programmatic ecosystem [during the pandemic], that now they're seeing the benefits of."
Benes countered that programmatic remains a small part of the overall digital out-of-home business being transacted.
Still, cinema ad firms have time on their side, as audiences have gotten used to the pre-movie experience offering a blend of ads, trailers and content. Consumer insights platform DISQO asked a  panel of 168 respondents through its Feedback Loop unit about in-cinema ads. Of the 73% have that been to a movie in a theater in the past six months, 84 percent noticed advertisements before, during or after the movie. Among them, 62 percent of people said they like advertising in cinemas, 20 percent said they had no opinion and 18 percent said they didn't like them.
https://digiday.com/?p=447624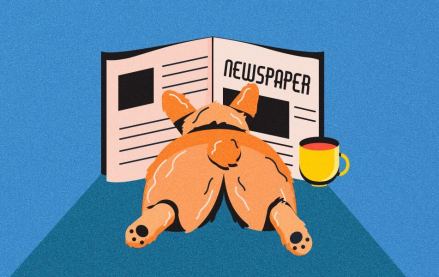 November 30, 2023 • 4 min read
Digiday+ Research found that publishers' programmatic ad revenue didn't quite live up to expectations this year, but they still see it as a growth area.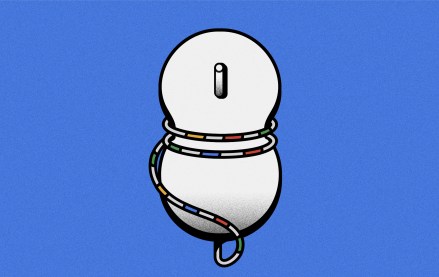 November 30, 2023 • 13 min read
For a couple of publishers, referrals from Google are down upwards of 60%.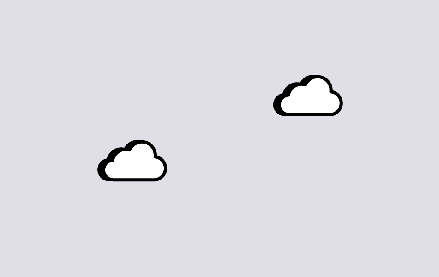 November 29, 2023 • 6 min read
Reducing carbon emissions from the digital ad ecosystem is an important priority, but various players are skeptical that much can — and is — being done to practice sustainability.