Media Buying Briefing: Media by Mother's Dave Gaines seeks out a new generation of talent to handle the '90-second manifesto'
February 7, 2022 • 8 min read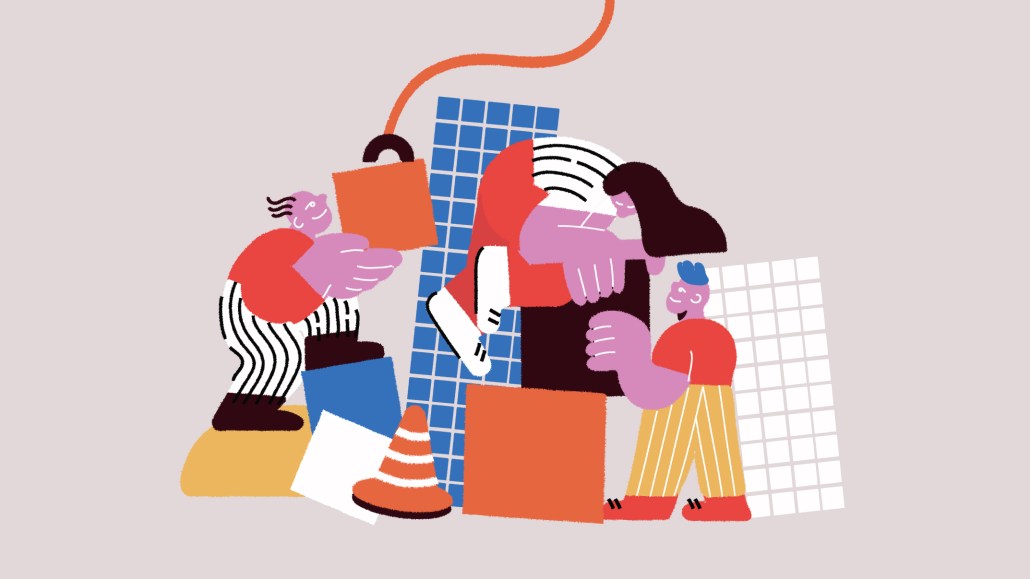 Ivy Liu
This Media Buying Briefing covers the latest in agency news and media buying for Digiday+ members and is distributed over email every Monday at 10 a.m. ET. More from the series →
A recovering holding company veteran (mostly WPP shops), Media by Mother's founder and CEO Dave Gaines has enjoyed the challenges of building a media agency from scratch over the last year, hard though it is amidst an industry-changing pandemic. Gaines has focused some of his efforts on the new forms of creativity — and new types of hires to express that creativity — that come with an transforming media environment. Meanwhile, the independent media agency, an offshoot of creative agency Mother, has picked up new clients, who intentionally are not behemoths with extraordinary demands, he said.
Digiday caught up with Gaines to talk through the challenges and opportunities afforded by today's media climate. The following conversation has been condensed and edited for clarity.
Media by Mother has picked up a few new clients lately. Who?
We picked up Premier Bankcard, out of South Dakota. They do subprime credit cards. When I first looked into it, I must admit I had a preconceived idea about what the audience was like. But there's a ton of really interesting and sad stories about people getting divorced or getting a massive medical bill, and their credit rating gets hit. They're very clear that all of their customers are temporary customers — their job is to get them back right into the land of credit. They're not really familiar with agencies, so they don't come with preconceived ideas of what we should or shouldn't be doing.
We're lucky to work with GoFundMe now and [clothing retailer] Everlane. When I say we're lucky, we never get a chance at anything over $50 million. And I'm kind of glad at that.
How is your work different for this size of client?
Our goal is never to make money out of trading activities. So on that basis, if we're running media where we can set the buying up for you — anything that you could buy programmatically through search through social —then we set up that buying under the client's name. Our buying teams run money through that ad tech, but the accounts are the [client's]. The negative of that for us — which I don't really see as a negative necessarily — is that we're not generating credit with the Googles and Facebooks of the world because the money doesn't come through our pipes, it goes through the client's pipes. But it's changed the way we think about being a media agency. We're still doing a media agency's job that's more akin to being a consultant, but you can actually learn to play — you don't just turn up with a PowerPoint deck and say, 'Get on with it.'
The trend of media agencies offering more consultative services has grown. Where does Media by Mother stand on it?
We've got clients that we've worked with in the last six months, where we're not actually their media buying shop. But they brought us in to do the strategy and actually run their media buying teams for them. So our analytics team actually had access into the buying agency's media buying platforms. We were able to say, 'Look, you haven't built the audiences right — they need to look like this.' You could argue the client offloaded the responsibility of running their media buying agency to us, but it allowed us to actually run a strategy and then be able to say, 'Here's the delivery of that strategy,' rather than those agencies that would have just said, 'I don't care, I didn't write that — we're just going to buy.' Because they're measured on some efficiency metric, which had nothing to do with the strategy anyway. We're getting more of that kind of work.
That requires a different set of personnel, doesn't it?
Since the dawn of the Internet, there's been this consistent problem of not enough literacy in how the Internet works. There's literacy around brand building, but then when it gets to 'How do I do that in a digital ecosystem?' everything becomes disconnected.
I'm going to need to bring in creatives at Media by Mother who are different from the creatives at Mother. The old way of building a creative brand platform doesn't make it easy to then translate that idea into something's going to work on the Internet. That idea often is given to someone like an engineer to butcher and stuff into banners and buttons, which, unsurprisingly, looks like shit. And it becomes reductive, because every time it goes into a smaller space you take something away from it. Because you start with this 90 second manifesto and then you reduce it and reduce and reduce it. What we're saying is, flip that on its head. Rather than thinking about the idea and making it reductive, make it additive and make the idea simpler so it's more of a North Star. Then we need creatives who can work a lot more in that context.
I feel like it's the the rise of the copywriter … getting people to believe that a meme may not be a Picasso, but for 24 hours that thing is probably the most powerful piece of creative, whether you like it or not. I don't care that it's not going in your book, it gets the engagement.
So your people need to be much more digitally savvy with the lingua franca of today's digital pop culture?
I watched one of my creative teams go through the process, which was writing lines, hundreds and hundreds of lines until they got to THE line, and that line is the positioning. Well, give me the 99 you threw away, because they still helped you get to the line. And I can find places for those 99 as long as they still ladder back to your one line. Forget about it being something that's going to run for months — it's going to run for a very short space of time. The creative talent I've come across that gets that are very different from the creative talent that's writing the next big Ford or Lincoln idea.
That's going to require different types of clients as well, because a client's got to feel brave enough to just say, 'Go with it.' Because we don't have six weeks to go through an approval process for something that gets served in 0.2 of a second.
Color by numbers
In stark contrast to last year's Super Bowl, which drew anemic ratings for the biggest live sports event of the year, expectations are that Super Bowl LVI on NBC Feb. 13 will be a huge ratings draw. Why? Because the two championship games on Jan. 30 delivered big audience gains.
The Bengals' overtime defeat of the favored Chiefs on Jan. 30, averaged 47.9 million viewers on CBS, the best AFC Championship game since 2019, and up 15% over 2021 (41.8 million) and 17% over 2020 (41.1 million).
On Fox later that day, the L.A. Rams (who will play on their home field Super Bowl Sunday) beat the 49ers, delivering 50.2 million viewers — the most-watched NFC Championship Game since 2014, and up 12% over 2021 (44.8 million), as well as 15% over 2020 (42.8 million).
Any advertiser that ponied up the $6.5 million per 30-second spot can hope to get the bang for their buck—if, of course, the ad scores with what's expected to be more than 100 million viewers for the Big Game.
Takeoff & landing
IPG's UM won media agency of record duties for meal-delivery service GrubHub, handling all strategy, buying, planning, data and analytics. The incumbents were Havas Media and Dentsu.
Publicis' Digitas won global media AOR duties for Norwegian Cruise Lines, covering both traditional and digital media buying. Incumbents in the U.S. were Omnicom's OMD and Dentsu's 360i.
Burger King's parent company Restaurant Brands International put its three brands into media review, which is being handled by ID Communications: Burger King, Popeye's and Tim Horton's. Horizon Media is the incumbent on all three, but is expected to defend.
WPP's Syzygy won global planning and activation for crypto platform Wirex.
Personnel: Mediabrands hired Alfonso Marian to be global CEO and chief creative officer of its Mediabrands Content Studio; he was most recently chairman of Ogilvy Spain … Horizon Media's WHY Group named Maxine Gurevich senior vp of cultural intelligence, coming over from VaynerMedia where she was vp of insights & strategy … Talon Outdoor named Sarah Parkes its chief sales and marketing officer, coming over from Global Media & Entertainment, Ltd. … Creator commerce company Whalar announced three executive hires the company made last fall (only announcing now): veteran marketer Jamie Gutfreund was named CMO; former Snap executive Gaz Alushi was named president of measurement and analytics; and ex-Spotify exec Marco Bertozzi was named president of EMEA.
Direct quote
"We do believe that [revenue] growth for the [digital/social media] industry should begin to decelerate in 2022, much as it was poised to ahead of the pandemic in 2019, and it's plausible that some observers will attribute such trends to changes in data availability, among other factors. We argue instead that for a sector as large as digital advertising, growth must necessarily decelerate, or otherwise it would cause its broader industry to grow at rates that would eventually overwhelm the economy in which it exists."
— Brian Wieser, GroupM's global president of business intelligence, assessing the digital giants' (Amazon, Meta, Google, Apple, Snap, etc.) latest financial reports.
Speed reading
https://digiday.com/?p=438702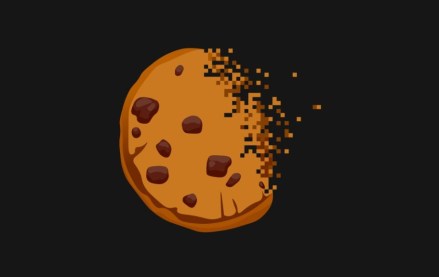 September 25, 2023 • 1 min read
During the Digiday Publishing Summit, execs from companies including Condé Nast, Dotdash Meredith and Thomson Reuters assessed the industry's readiness.
September 25, 2023 • 5 min read
Publishing executives shared their honest and unfettered opinions on the rise of generative artificial intelligence technology and its impact on traffic, IP protections, content production and jobs at the Digiday Publishing Summit last week.
September 25, 2023 • 5 min read
Here is A sampling of other AI-related news from last week.