Media Buying Briefing: Media agencies need to be 'systemic, not systematic' about LGBTQ+ representation
October 11, 2021 • 6 min read
•
•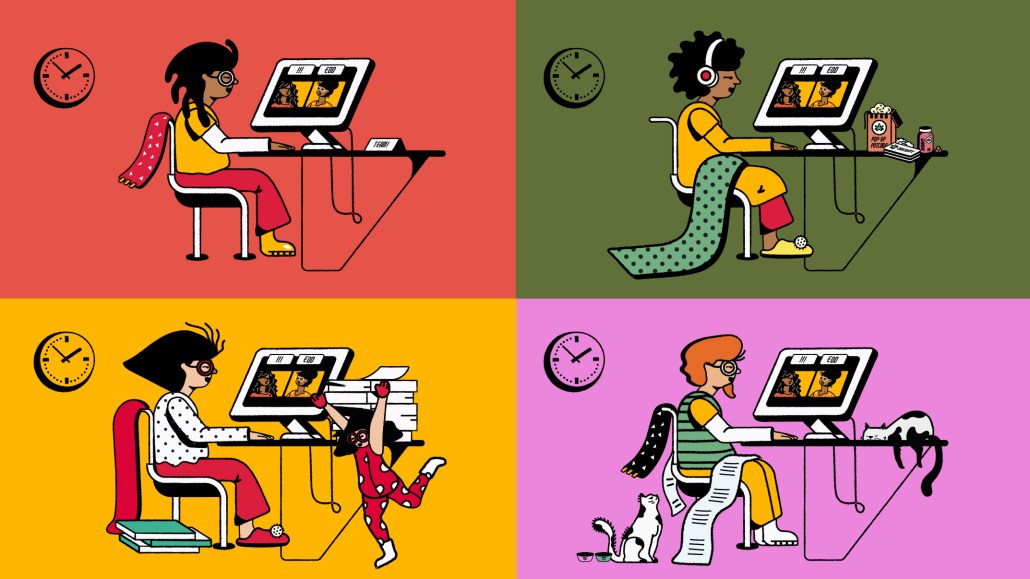 Ivy Liu
This Media Buying Briefing covers the latest in agency news and media buying for Digiday+ members and is distributed over email every Monday at 10 a.m. ET. More from the series →
Every June during Pride Month, which celebrates the LGBTQ+ community across the country and world, many brands unfurl their rainbow flags and decorations to indicate their support for the cohort. To some, the display symbolizes how far we've come as a society in acceptance and tolerance of a growing market that was previously regarded as a niche, while to others it comes across as "rainbow-washing," a shallow attempt to curry favor without actually supporting the community.
However it's perceived, the fact is, the LGBTQ+ community is growing, as is its purchasing power, which is estimated at some $1 trillion in the U.S., and $3.6 trillion globally. And media agencies and their clients are devoting considerable effort to plan and execute campaigns that target the cohort, and not just in June.
"Our clients are taking notice," said Stephen Paez, executive vp, director of Cultural Quotient, the multicultural practice at Publicis Media's Spark Foundry agency. "Previously, creative and media strategies were created specifically for only endemic properties, but we're leaning into leading with multicultural or diverse audience insights as part of our mainstream campaigns. We have clients that have developed specific creative and specific media plans that not only deliver on Pride Month, but outside of that as well."
From Spark Foundry's perspective, Paez said, the general market as it's been known for decades, no longer exists. "You have to lead with culture first," he added.
Interestingly, not all general market consumers see that same picture when asked, particularly older generations. Research commissioned by Do the WeRQ, a grassroots advocacy group promoting LGBTQ+representation in the advertising industry, and conducted by consumer insights platform Disqo during Pride Month, uncovered that one out of five people didn't recall seeing LGBTQ+ advertising, while another 27% of respondents said that brands should create less LGBTQ+ focused work.
Dissecting the numbers of the survey, which polled more than 10,000 people between June 10-21 of this year, fewer than 14 percent of respondents 18-24 and 25-34 years-old said they did not recall seeing any LGBTQ+ ads. That number rose to 19.2% of adults 35-44, and kept rising with age: 45-54 (20.15%), 55-64 (23.2%), 65+ (28.7%).
Of respondents who identified as LGBTQ+, only 6.34% said they didn't recall seeing any LGBTQ+ ads, whereas 21% of those who identified as not LGBTQ+ said they did not recall seeing any such ads. In sum, the data point to the notion that LGBTQ+ ad campaigns may not be placed in media where non-LGBTQ+ and older people are likely to see them, at least not to an extent that LGBTQ+ stories are fully in the mainstream.
Barry Lowenthal, CEO of Stagwell Media Network's Media Kitchen, pointed out that the general success of targeting in advertising could have something to do with non-gay audiences seeing fewer LGBTQ+-focused ads. "I saw a ton of ads featuring the [LGBTQ+] community, and there were rainbows everywhere," said Lowenthal. "But that's probably because I'm being optimized" by advertisers seeking to market specifically to the gay community.
But that's the ultimate mission of Do the WeRQ — make it so that that community is more accepted and represented in the mainstream, not just singled out by targeted advertising, and during Pride Month. "This needs to be systemic, not systematic," said Graham Nolan, Do the WeRQ's co-chair of storytelling and partnerships.
This is where the push to recruit more LGBTQ+ talent into agencies must happen, said Nolan. And he's recruiting as many brands to support and reflect that message. One of them is Nikki Darden, head of global marketing integration, DEI brand strategy, and internal brand engagement at Citi. The finance brand over the last year launched a credit card that enables the customer (a transgender customer, for example) to choose the name they want on their card — if it's not their birth name. Darden said Citi partnered with talent across the gender diversity spectrum to create, shoot, and star in the campaign promoting the new credit card feature.
"It's clear that there is a real imperative for brands to reflect the diversity of the community in our marketing campaigns — both in front of and behind the camera," added Darden. "And not just during Pride month but throughout the year. We can and should be actively leveraging diverse talent to represent diverse perspectives; this is how we drive true visibility and inclusion year-round."
Today happens to be National Coming Out Day, supporting those who identify as within the LGBTQ+ spectrum, to no longer have to hide their true self. And it seems the ad business is embracing the effort to reflect the growing cohort with time.
"We've come very far, but I look forward to the day when everyone sees and welcomes authentic representation of LGBTQ+ people in content," said David Grabert, Disqo's vp of brand and communications.

Color by numbers
Not that anyone needs any more convincing that streaming TV is the hottest medium around, recent research from tech platform Criteo shows it's also having an impact for advertisers. In a survey of 9,000 people globally (1,000 in the U.S.), Criteo found that 44% of Americans say video streaming services influenced their purchasing decisions in the last 12 months.
More than 50% said they search for featured products and services on their laptop, tablet or smartphone and visit the advertiser's website after watching a video ad.
Two-thirds of Americans said they watch more paid streaming services than they used to, while one-third watch more free services.
Takeoff & landing
Last week saw a slew of new president and CEO appointments across media. Greg Walsh was promoted from COO to North American CEO at Havas Media Group, filling the spot vacated by Colin Kinsella back in January. And Dentsu's iProspect landed Danielle Gonzalez as its North American CEO, following a 25-year career spent in various positions at Publicis Media. Finally, Lou Paskalis left a senior media role with Bank of America Merrill Lynch to join marketing advocacy group MMA Global as president/COO, reporting to longtime CEO Greg Stuart. Paskalis has served as MMA Global's chair of its media and data board since early 2020.
Shopper intelligence and media firm Catalina hired Stacey Hawes as its U.S. chief revenue officer for direct and channel sales, from her former role as president of Epsilon's data practice.
Omnicom's cultural intelligence consultancy Sparks & Honey formally launched a DE&I consulting practice, under the eye of Davianne Harris, who was hired in June as chief client officer and head of the Diversity, Equity & Inclusion practice.
Direct quote
"It's like when the Lincoln Tunnel got dug — they started from Manhattan, they started from New Jersey and they met in the middle some place. And that's where we are, in the middle, and now there's a tech solution for this … This provides another opportunity for the [content] producer to generate revenue because they can do a distribution deal with a network or an OTT service, but they can contract in advance with us to make those monetizations happen. The market will dictate what this is worth. 100 percent of zero is zero, but the opposite is true. This was unmonetizable until now. There's upside now, and the upside is going to be determined based on market forces."
— Jordan Bitterman, CMO of programmatic firm TripleLift, which announced a partnership with tech platform Amagi last week to enable product placement into content on a programmatic basis.
Speed reading
https://digiday.com/?p=428391
October 2, 2023 • 1 min read
•
•
The publishers who attended DPS were focused on the potential upsides of applying the technology to their operations while guarding against the downsides.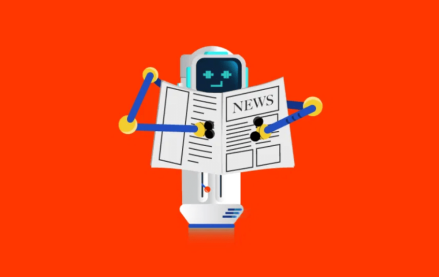 October 2, 2023 • 4 min read
•
•
Now that ChatGPT users can surf the internet for information, some publishers are reconsidering the weight of the issue.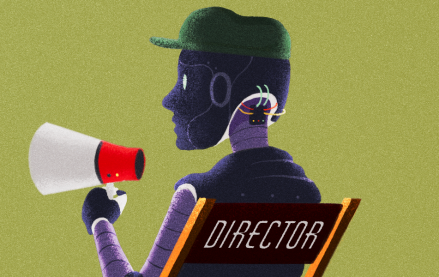 October 2, 2023 • 5 min read
•
•
As Meta makes celebrity-like chatbots, ChatGPT learned to "hear," "see" and "speak" while Spotify is piloting AI-translated podcasts.