Media Buying Briefing: Lessons learned from Worldwide Partners' Agency 2030 Summit
April 18, 2022 • 7 min read
•
•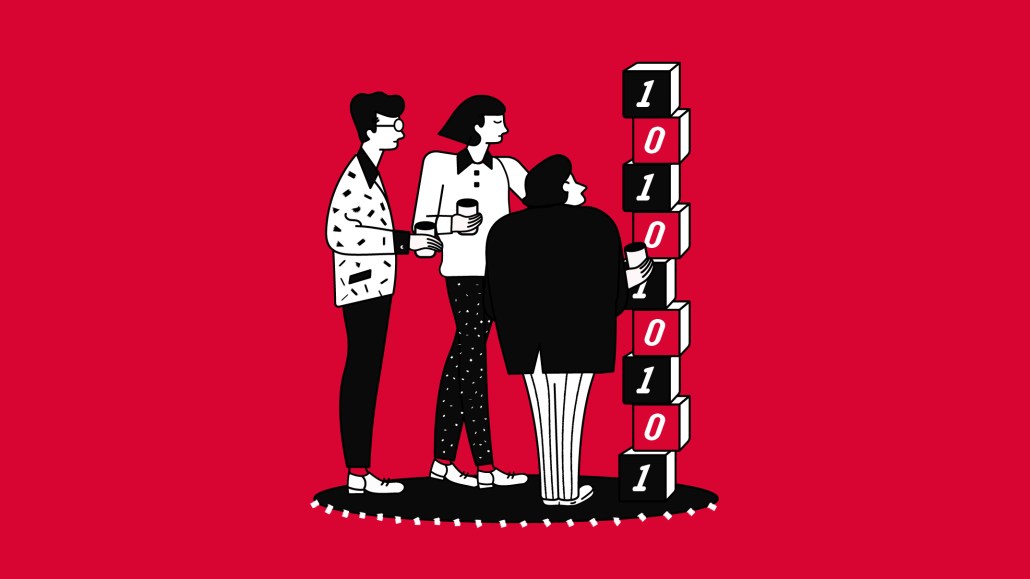 Ivy Liu
This Media Buying Briefing covers the latest in agency news and media buying for Digiday+ members and is distributed over email every Monday at 10 a.m. ET. More from the series →
In early April, 110 attendees working for 43 agencies from 15 different countries descended on Las Vegas for Worldwide Partners Inc.'s annual global gathering, which hadn't been held since 2019 in Singapore.
A network of independent agencies that reverse-engineered the holding company model by having the agencies own the network, their theme this year was Agency 2030, a look ahead to what opportunities and challenges lie ahead over the next eight years.
Speaking with John Harris, Worldwide Partners' president and CEO, after the conference, some of the lessons learned — from guests including agency futurist Rishad Tobaccowala, technology futurist Shelly Palmer and Martin Agency CEO Kristen Cavallo (whose agency is part of IPG) — could apply to any agency, holding company or indie.
Fundamentally, the first lesson is that there's no single path to the future, because different agencies have differing needs. "We've got full-service agencies, specialist agencies, agencies in different markets, agencies with different capabilities," said Harris. "What the agency the future may look like for a CX agency that specializes in pharma can be very different than a full service agency that's focusing on travel and tourism."
Here are three takeaways from Worldwide Partners' Agency 2030 summit.
New tech = new business models
According to Harris, the first two-thirds of Shelly Palmer's presentation to the agency attendees pretty much went over most heads as he delved into Web3.0 innovations such as the metaverse, explained exactly what an NFT is and expounded on blockchain's abilities. But Palmer then exhorted the audience to look at these as entirely new business models rather than daunting tech best left to others.
"The bigger picture here is this is a completely new additive element of [agencies'] business. It's going to represent an incremental and new revenue stream that could impact the client's business by millions of dollars," said Harris. "Shelly got us to a place where he's like, 'Look, this is how this is playing itself out. There's a new line of currency that is being decentralized, that if harnessed in the right way, you can add millions, and in some cases, billions of dollars based on the size of the clients you're working with, to the client's overall business model that they've never had.'
"Everybody in this space [should be] sitting down and talking to clients about how this can be an exponentially additive and incremental stream of revenue to your already sizable business," added Harris.
That said, taking this path is not without risk, said Evelyn Mitchell, digital advertising and media analyst with Insider Intelligence.
"It seems like the industry's excitement is substantially outpacing consumer interest — and the metaverse is still only a shadow of what it can/might become. In general, brands with the best chance of succeeding in these areas as they exist today are brands with younger target audiences and products that are a natural fit for virtual environments, like clothing and accessories for avatars," she said, adding that "in the longer term, whether we'll see millions or billions of dollars of additive revenue depends on how the tech evolves and whether consumer sentiments turn a corner, and there's no guarantees."
Restoring the balance of power
Though it sounds almost contradictory to Palmer's points, longtime Publicis executive Rishad Tobaccowala, who's now an author and consultant, encouraged agencies to think of tech as tables stakes — and to focus on what people can do that it can't. His advice was twofold: Hire people who are additive to your agency's culture rather than mirroring the existing culture. And remember that agencies are in the service business, not the servile business — meaning it's important to not let clients walk all over you just because they're the client.
"We tend to underestimate how much employees express their company's brand," said Tobaccowala. "Airlines are a good example — they all fly to the same places using similar equipment, but their differences are based on the people who work for them."
"In many ways we've devalued what we do over time," added Harris. "There was a great rallying cry for us not to just get paid fairly for the work that we do, but reclaiming our position as a trusted adviser with clients."
Be a broad canvas, not a blank canvas
Kristen Cavallo, CEO of The Martin Agency, recently made waves in the industry when she singlehandedly stood up for agencies by shooting down an assertion by CEO of Coinbase that his company alone devised the low-tech Super Bowl ad that got a lot of attention. She publicly insisted and proved agencies had been involved in the creation of the ad.
She took that fierce defender attitude to Agency 2030, telling Worldwide Partners agencies they need to avoid the inclination to be anything the client needs, and not having some distinguishing identity.
"When agencies act as if they are a blank canvas and not a broad canvas — if they lack a point of view on how brands grow or a point of view born out of their best work — then what happens is that we all become imitations of each other," said Cavallo. "I think the process actually hurts our industry. It hurts the credibility that we deserve because [we are] people who get degrees in advertising, who study human behavior, who have a point of view born out of years and years of experience. And when that is removed, and clients think we are all imitations or versions of the same."
Color by numbers
As the 2022 midterm political advertising season heats up, the out-of-home media industry has strong expectations it can gain a larger share of the nearly $9 billion expected to be spent. The Out-of-home Advertising Association of America (OAAA) assembled a primer on stats and expectations built upon spending in the 2018 midterms to help its constituents attract more dollars, explained Anna Bager, OAAA's CEO and Mike Hershey, executive vp of government affairs. Hershey noted that as soft money groups (usually PACs and party-committee efforts) spend more dollars, the cost for broadcast TV is driven up, and money gravitates to other media with high reach and targeting capabilities. "There's an unprecedented level of money being attracted," said Hershey. "Those are projected even higher in this coming cycle." Added Bager: "There's a connection between out of home and social media. You get a lot of media [exposure] for free if you do the ads really well and encourage social sharing. Specifically in this polarized political climate." Some stats:
The $9 billion expected is a 135% increase over the 2018 midterms;
$14.4 billion spent in the 2020 presidential cycle, more than double spent in 2016. House and Senate races in 2020 added to $8.7 billion spent, compared to $4.1 billion in 2016.
Down-ballot campaigns are projected to drop $2.51 billion on advertising — up from $820 million in the previous 2018 midterm cycle.
Down-ballot spending should top both gubernatorial and Senate races, which are projected at $2.33 billion and $2.38 billion respectively.
Georgia races are predicted to spend $551 million — only California ($592 million) and Florida ($593 million) will account for more in 2021-2022.
In January 2022, political ad spend on OOH was up 131 percent, which to Bager and Hershey is a harbinger of growth for the medium.
Takeoff & landing
Mediahub named Valeria Mares as its executive vp of communications planning, a global position, hiring her away from Wavemaker U.S., where she was most recently head of content.
Brandtech Group, formerly known as You & Mr. Jones, named Linsey Loy as its first chief growth officer, hiring her from Dentsu's iProspect, where she was most recently as senior vp/head of growth. Loy is based in New York.
Horizon Media's Blue Hour Studios launched what it said is the first upfront dedicated to the influencer industry, which it has dubbed the Infronts.
Direct quote
"I feel like independent agencies always make independence part of the reason when they win. If an independent agency lands on an award show list, they always thank their independence for getting them there. What's interesting is those lists are also very inclusive of holding companies, and yet holding company agencies rarely thank the holding company. When we make the A List or Agency of the Year, I don't go on that stage and say 'I first would like to thank my parent company.' And the reason for that is not because it's a bad holding company. The truth is, they are so uninvolved in the way that I run my business, contrary to what independent agencies believe."

—A holding company agency exec bemoaning a misperception among independent agencies of what it's like to be owned by a holding company.
Speed reading
https://digiday.com/?p=445356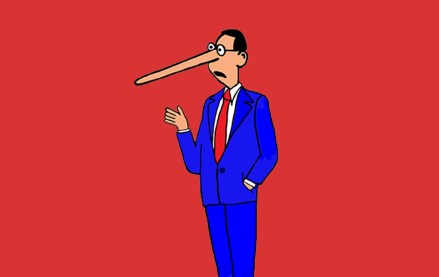 October 3, 2023 • 7 min read
•
•
A new definition for MFAs is available but the vague nature of the guidelines is leading to a lack of standards that might prevent adoption.
October 2, 2023 • 1 min read
•
•
The publishers who attended DPS were focused on the potential upsides of applying the technology to their operations while guarding against the downsides.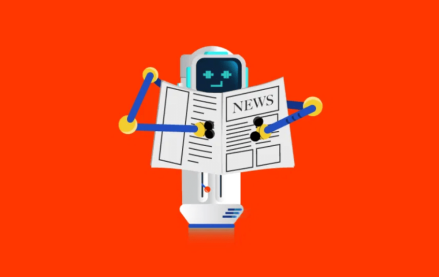 October 2, 2023 • 4 min read
•
•
Now that ChatGPT users can surf the internet for information, some publishers are reconsidering the weight of the issue.