Ukraine invasion exposes balancing act of brand responsibility in advertising
March 2, 2022 • 6 min read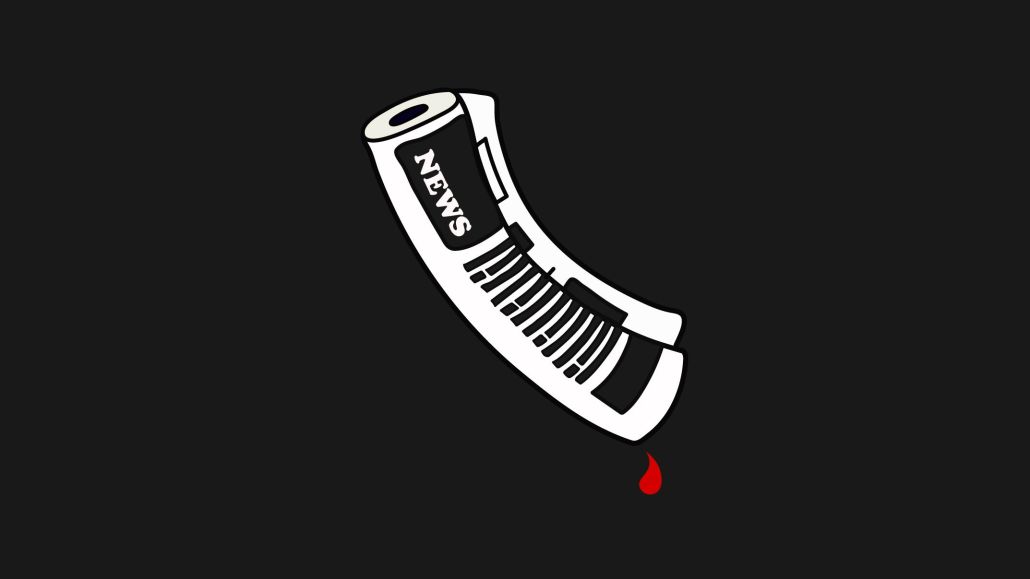 Ivy Liu
Russia's war on Ukraine is forcing advertisers to think long and hard about where is and isn't acceptable for their ads to run. As a result, news publishers are not seeing ad revenues grow despite upticks in traffic.
It's a familiar dilemma: its most in-demand content can see corresponding advertising fees rates drop by as much as a fifth as advertisers prioritize caution over civic responsibility, according to Digiday sources.
The crisis in Ukraine is also unfolding with a new lens on brand safety that advertisers have put on during the pandemic.
The impact on publisher revenue
After dealing with multiple instances of heightened brand-safety awareness around news content over the last two years (the COVID outbreak, the Stop the Steal movement, the murder of George Floyd and the Jan. 6 storming of the Capitol), media agencies are generally trying to navigate their clients more carefully through news content rather than just shutting them down altogether.
When we just completely pull back from news, we turn our backs in a lot of ways to the companies that are promoting serious quality journalism.
Joshua Lowcock, global chief media officer at IPG's UM Worldwide, said his counsel to clients who ask (UM's clients include Behr paints, Grubhub, Enterprise Holdings and retailer H&M) is to "stay on quality, legitimate news" content. "We continue to encourage clients to support journalism and news. No one is hitting pause on spending given [that] the invasion hasn't resulted in domestic stay-at-home orders, close of retail trade, to name a few."
But as with other holding company brand safety specialists, that's not a blanket decision given the specific nuances of each client. For example, Lowcock said he has asked CNN not to run chyron overlays or picture-in-picture content with ads featuring IPG clients "out of respect for the gravity of the invasion."
Publishers are already feeling the impact. One source in ad ops at a current affairs title told Digiday content discussing the conflict saw CPM rates down by approximately 20% compared to average. They did not provide exact figures.
Other advertisers are examining their exposure to Russian businesses and some are seeking assurances that Kremlin-backed actors don't use the sprawling automated ad tech ecosystem as a conduit to infiltrate their websites with malware or spread misinformation.
Cory Schnurr, head of marketplace innovation at The Media Trust, a company that helps publishers filter such attacks, said concerns have spiked since the beginning of the week. "Over the weekend we saw Facebook and Twitter trying to shut that down, but with the open programmatic ecosystem that's a lot more difficult because things [like bids from unknown actors and reselling] are coming from so many different angles," added Schnurr.
Craig Hughes, vp of corporate development and strategic partnerships at Outbrain, an ad tech company that works with publishers such as CNN, said advertisers are starting to think about media responsibility in the same way they do corporate responsibility.
"We need to think about a few things such as how to handle decisioning around where and how to place ads," he said. "What constitutes brand safety is easy enough but brand appropriateness, more challenging."
To this end, Outbrain is poised to launch a tool, dubbed Quality Rating, that will attempt to remedy this quandary using an "algorithmic solution to balance the need for revenue of the publisher with quality and relevance [for advertisers]," according to Hughes. Elsewhere, Zefr has launched a platform directly maps to the GARM industry standards pre-bid and post-bid across walled gardens, allowing brands to select their risk thresholds across areas like Sensitive Social Issues, while also partnering with industry experts like NewsGuard to help power exclusion lists.
Should advertisers fund the news?
It's one of the main questions advertisers are grappling with right now. Is supporting publishers more important than prioritizing brand standards around the suitability of the content their ads appear against. Do those advertisers have a moral obligation to support news publishers through advertising?
Both Lowcock and Ryan Eusanio, his counterpart at Omnicom Media Group, said they strongly believe in supporting newsgathering, so long as it's legitimate.
"I've told my teams as they're talking to clients, there are journalists literally risking their lives right now in Ukraine to report objectively to the rest of the world what is going on," said Eusanio, managing director of digital activation with Omnicom Media Group. "And when we just completely pull back from news, we turn our backs in a lot of ways to the companies that are promoting serious quality journalism. But this isn't for every client."
In other words, it depends on how much specific advertisers care about certain publishers and don't want to see them go bankrupt. Steven Brill, co-CEO of NewsGuard, which evaluates 4,200 news sites for evidence of misinformation and whose co-CEO is former Wall Street Journal publisher Gordon Crovitz, said most agencies he's dealing with understand it's better to work with an inclusion list, which tells them which sites are brand-safe.
To Brill's point, the more sites that are deemed brand-safe help to drive CPMs down for those advertisers still willing to spend, while supporting quality journalism. Brill said he has struck partnerships with IPG, Omnicom and Publicis to use NewsGuard's BrandGuard service, which offers both inclusion lists and exclusion lists.
The case for brand safety controls
It should be uncontroversial to say advertisers have every right to avoid negative or anxiety-inducing content. After all, advertising is fundamentally about creating psychological associations — a point brought into sharp focus last week when a light-hearted ad for restaurant chain Applebee's ran during CNN's coverage of the invasion.
The quandary also raises over content-verification companies, many of which have achieved multi-billion dollar valuations. Sources regularly cite dissatisfaction among media buyers over solutions currently on offer. The frustration, goes the thinking, is that platforms have been reactive, not proactive, to the point where they've allowed legacy open web tools to determine how safe that UGC content is for ads, which has led to limited campaign insights and blunt targeting.
"We're talking about this now, and I'm glad we are," said Mike Richter, vp global revenue opportunities of CTV digital at Trusted Media Brands, suggesting that agencies and publishers could both appoint teams to oversee such decisions. "We need to come up with solutions for what's happening now in the immediate, but I'm hoping this question is asked to everybody: 'does the conversation stop when this time in history stops'?"
"We're consistently hearing from our partners in the agency holdco's that they're not satisfied with the solutions from the vendors and that goes beyond independent ad tech," said Hughes. "There's a lot of frustration with the major platforms [like YouTube] they invest in, that always peaks around times like now."
Has a line been crossed with misinformation?
PG's Lowcock certainly believes so. And he squarely blames the ad tech community. "The ad tech ecosystem continues to both monetize and amplify Russian disinformation outlets," he said. "In the past, it took U.S. Treasury sanctions to get them to take action. It's a moral failure by ad tech not to demonetize Russian platforms and sit idly by as they weaponize the media ecosystem. Regulatory action is making an impact, including recent EU statements and last week, outreach by Sen. Mark Warner demanding tech CEOs take action."
Lowcock also took aim at the social platforms for what he sees as token concern on their part: "They have not been as proactive with outreach as they should outside of platitudes about the human tragedy. Platforms have been forced into action given regulators have now stepped in demanding it."
https://digiday.com/?p=440685
September 25, 2023 • 5 min read
As esports winter sets in, the companies that are best insulated from the cold are the ones that designed their balance sheets for a years-long march to profitability — not the massive and rapid returns promised by some esports companies during the industry's initial wave of growth.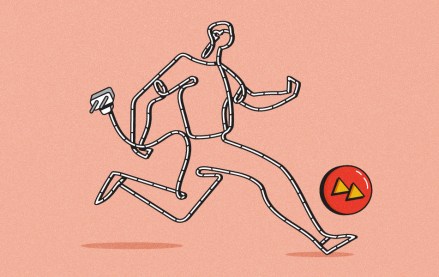 September 22, 2023 • 4 min read
Women's sports are having a moment. Brands, media companies and agencies are looking to get in on the action.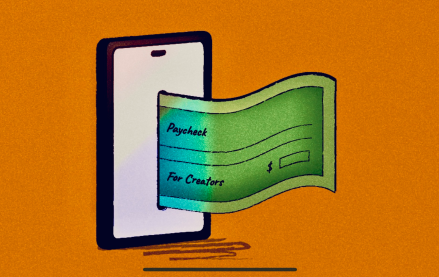 September 22, 2023 • 6 min read
The Hollywood strikes were supposed to be a game changer for many of them, but the situation hasn't quite lived up to the hype.