Media Buying Briefing: Four takeaways on Upfront Week from a buyer's perspective
May 23, 2022 • 6 min read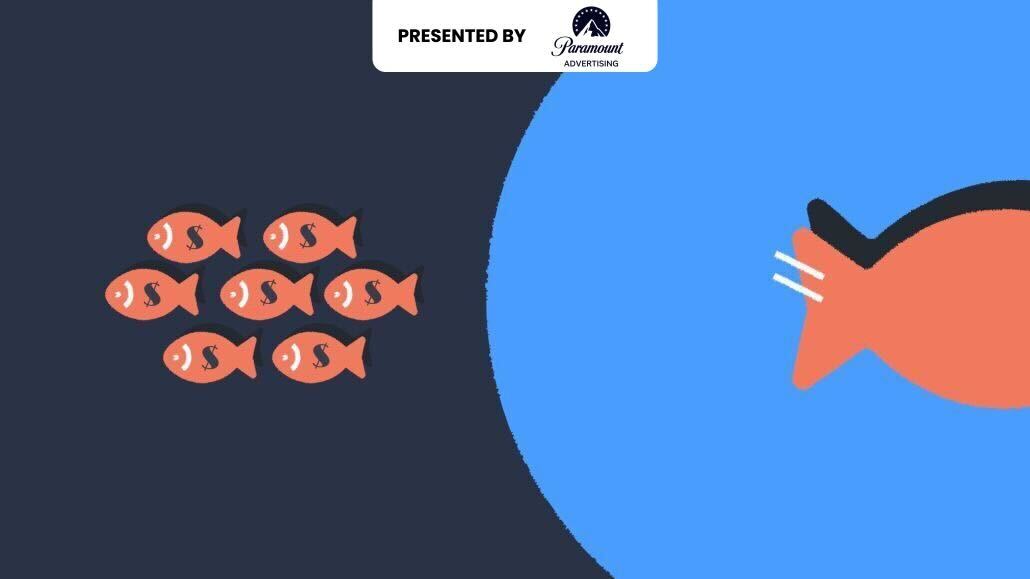 This Media Buying Briefing covers the latest in agency news and media buying for Digiday+ members and is distributed over email every Monday at 10 a.m. ET. More from the series →
Thanks to Paramount Advertising for sponsoring Digiday's upfront week coverage and presenting this edition of the Digiday+ Media Buying Briefing, normally available exclusively to paying subscribers.
The annual cavalcade of upfront presentations by the dwindling number of TV media titans is over, and many media buyers and marketers hopefully took a long weekend to recover from attending all of the parties. More than one media buyer I spoke with at the end of last week was practically hoarse from talking so much.
Much was learned last week about where the state of video (as an umbrella term) is headed, and how marketers, through their media agencies, plan to harness it (or not, as explained below).
Let's start with the fact that there were even live IRL upfront presentations at all. Including the 10 days of NewFronts at the beginning of May, buyers have expressed enthusiasm over being able to gather in person again following two years of virtual presentations, which couldn't quite convey the same level of excitement as seeing Miley Cyrus or Lizzo perform or Sylvester Stallone expound on Covid.
"I think it shows that people wanted to be in New York, people wanted to get together, people wanted to have conversations," said Carrie Drinkwater, Mediahub's chief investment officer. "I think it demonstrated the importance of connection and not doing these deals over Zooms or through Excel sheets."
I've been paying attention in some form or another to the Upfronts since 1991 when few people outside the TV business or media agencies knew what an upfront was. Here are my takeaways at what has likely been a pivotal week in the history of TV/video:
Off to the races — but it may be a marathon
Most media buyers I spoke with expect the market to start moving pretty immediately if it hasn't already started. They concurred that, given the recent darkening clouds on the economic horizon, media sellers are eager to lay money in. It doesn't help that clients are also said to be reducing their budgets, as clients take money off the books and return it to the bottom line.
Expect to see deals get cut as early as this week, with linear competing with the major digital players to increase dollar volume. Last year, with linear networks seeking and largely getting massive CPM increases, often north of 20 percent over the prior year, their total upfront dollar intake took a hit, as they counted on momentum continuing into scatter. Now that the scatter market has cooled considerably, networks want to lay in extra volume.
But that may not happen. One buyer who spoke on condition of anonymity, said "That money doesn't necessarily go back" to the networks that spurned it last year. "Once it goes to somewhere else, it's not like we say, 'Alright, but next year, we're gonna try to move that money back.'"
Living in a post-schedule world
More than one buyer noticed the absence of schedules, save Paramount/CBS. This is very much the result of content being offered more on-demand than ever. "This week we've seen the reality of the world, which is, 'Let's present you content and the access points and not worry about how this show's gonna be on Monday night at X time,' like the old days," said one top investment chief. "While it's important to understand schedules for allocations per quarter, there's a new world which is, 'I want my content when I want it, and I want it to be consumer-friendly.' And that's what all these partners have done a pretty good job of presenting from their capabilities."
Streaming takes the front seat
Nearly every buyer agreed that streaming services are the higher priority to sell this season. "We definitely saw that a lot of streaming was a main topic of every presentation," said Amy Ginsberg, chief investment officer at Havas Media Group.
After all, it's where audiences keep gravitating in larger numbers. But there's another value to streaming that comes at the expense of linear TV that perhaps the sellers didn't intend. One major media buyer had an epiphany moment listening to NBCU talking about how network shows would repeat on Peacock, for which NBC is looking to sell distinct inventory — which to this buyer seemed like double-dipping. "Why am I going to pay for it on Peacock and also pay for it on your linear network?" asked the buyer.
Currency, what currency?
The drumbeats leading up to Upfront Week told a story of networks pushing alternative currencies, as each major media company seemed aligned with one or the other (NBCU and iSpotTV, CBS/Paramount with Videoamp, etc.). That didn't materialize last week, as buyers and sellers seemed to tacitly agree this is not the year to test alternative currencies in any significant way.
"I do think there'll be some transactions on non-Nielsen currencies this upfront. It just won't be at scale," said Celeste Castle, EVP of research & measurement, dentsu Media U.S.
That lack of scale is probably for the better, as more than one holding company media agency exec told of the potential for error and confusion since virtually every agency is set to analyze and measure buys off a Nielsen base. "A client is not going to let NBC guarantee their stuff on iSpot and CBS guarantee their stuff on Comscore, and Warner guarantee their stuff on whatever," said a measurement executive with a major media agency. "That client has to be consistent. So I'm thinking, could you have multiple currencies? Sure. But how are you going to manage your inventory, and then put a value against it? There are so many questions out there."
Two things all buyers agree on: testing the alternatives needs to happen, and soon — just not in the upfront — because problems with Nielsen persist. Secondly, before any significant amount of transacting gets done on these alternatives, someone's going to have to figure out who pays for all this. Because it doesn't come cheaply.
In sum, it's been a fascinating market to follow, and there will be a few more stories told in coming weeks about how this all shakes out.
Color by numbers
As the industry slides into buying and selling ad inventory for the coming season, iSpot.TV offers up these stats that encompass the prior TV season (from Sept. 6, 2021 to May 8, 2022):
There were 1.8 trillion total TV impressions, which represents a 6.8 percent increase over the prior season.
There were 678.2 billion ad impressions over that same time frame, which is a 4.7 percent increase.
Takeoff & landing
IPG-owned media agency Mediahub landed media AOR duties for rideshare service Lyft, which does the lion's share of its advertising on digital. VaynerMedia had handled digital duties but didn't participate in the client's review.
Creator commerce company Whalar last week acquired talent & management company, C Talent, which specializes in managing deaf and disabled talent.
S4 Capital acquired tech services and engineering firm Theorem One to help boost its target goal to make tech services 25 percent of its business.
Direct quote
"In every upfront presentation, they all [claim to have] the fastest growing streaming networks. They all rate the best at X, Y and Z, and It's the same story. And only one can be right. And that's what I think is the trick in all this — making sure you know which one's right when you leave the presentations and you go back to your desk, and you've done all this work beforehand."

— One major chief investment officer, speaking to the similarities of media sellers' streaming pitches.
Speed reading
https://digiday.com/?p=448875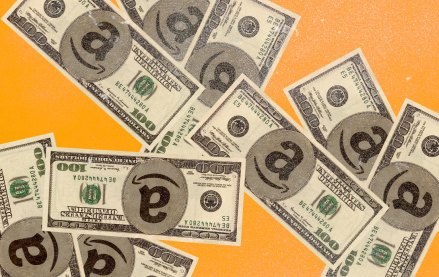 September 27, 2023 • 6 min read
The agency accused the e-commerce giant of conducting a range of anticompetitive behaviors that hurt both shoppers and sellers.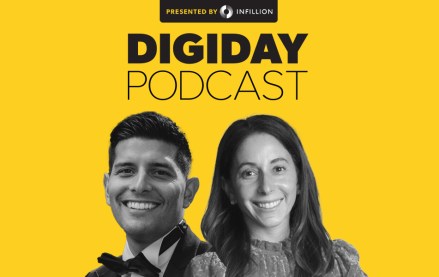 September 26, 2023 • 3 min read
In a live recording during the Digiday Publishing Summit, the news executives called for more nuanced conversations with advertisers around their brand safety concerns.
September 26, 2023 • 4 min read
After investing in one generative AI startup and suing another, the company will let customers create images on its website and an API.