Media Briefing: The media industry's top trends at the moment
January 28, 2021 • 14 min read
•
•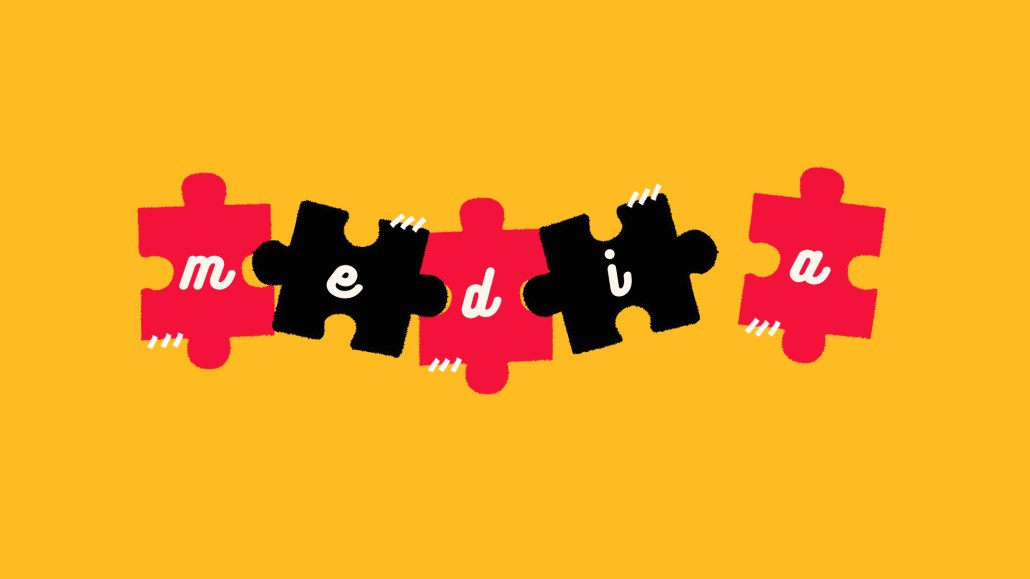 Ivy Liu
This Media Briefing covers the latest in media trends for Digiday+ members and is distributed over email every Thursday at 10 a.m. ET. More from the series →
Welcome to the Media Briefing, a new weekly feature for Digiday+ members that goes deep into the world of media companies, platforms and independent content creators. The Media Briefing will be edited by senior media editor Tim Peterson with weekly contributions from senior reporter Kayleigh Barber; media reporter Sara Guaglione; platforms, data and privacy reporter Kate Kaye; and senior editor, research and features Max Willens. New editions will hit Digiday.com and inboxes every Thursday.
We're making this new briefing available to anyone for the first two editions (1/28 and 2/4) after which it will be exclusively available to Digiday+ members. Join Digiday+ now to prevent losing access, and use promo code MEDIABRIEFING for 10% off a 1-year membership.
How the media industry is changing in 2021 (so far)
Last year, it changed a lot and, because of that, will change even more this year. Some changes will seem like a return to normal. Returns to the office and in-person events and on-set shoots. Other changes will be further steps toward the future — new subscription programs and commerce platforms and 24/7 streaming channels. And still others remain to be seen, like what will actually replace the third-party cookie, whether newer platforms like Substack and TikTok can continue their rises and how many more media companies will consolidate and to what end.
Tracking the media industry's changes has always been Digiday's primary focus. We cover these shifts in our articles, in our events, in our podcasts and now in this briefing that our media team will produce each week.
To kick off this inaugural Digiday Media Briefing, we have compiled what we see as some of the top trends in the media industry today. In future editions of this newsletter, we will dig further into these and other subjects as they continue to develop and inevitably change.
The key hits:
RIP to the RFP?
More media consolidation is coming.
The race to replace the third-party cookie is underway.
Publishers are pivoting to connected TV.
Publishers will need to wait to make new bets.
Publishers are hopeful that the standards of selling media will change
The request for proposal, better known as the RFP, has long been the standard of selling media inventory and signing brand deals. But according to some digital media CROs, the process is frustrating if you are consistently losing, outdated in the digital age in terms of how long it takes to close a deal, and it limits the relationships with the partners that lead to expected repeat business.
The implementation of digital media upfronts have become more common as publishers look to pre plan their sponsorship businesses, but still, only a fraction of deals can be signed that far in advance, according to one digital native publisher that asked to remain anonymous. The strategy for others is to become proactive in their dealings with a "be there first" mentality for the endemic brands that make the most sense to their content offerings, while others are beginning to narrow down the number of brands they work with all together to focus on the ones where they have the best luck in closing deals.
The RFP is long from gone, but the general consensus is that sales teams are sick of them. — Kayleigh Barber
Fueled by SPACs, media companies will likely continue to consolidate
As the pandemic rages on, the media industry will likely continue to consolidate this year.
Before the pandemic hit, we saw some big moves: Group Nine grabbed PopSugar, Vox Media acquired New York Media and Vice purchased Refinery29. Then, at the end of last year, as media companies' businesses rebounded, the consolidation trend returned. In November, BuzzFeed agreed to buy HuffPost. And in December, Group Nine formed its own special purpose acquisition company, which raised $230 million after going public on Jan. 15 and plans to use that money to acquire other media companies.
The SPAC trend, in particular, seems set to catalyze more consolidation as the money raised in a SPAC IPO is earmarked specifically for an acquisition. BuzzFeed and Bustle Digital Group are considering going public via SPACs, according to CNBC. Vice is another one to keep an eye on, as is Vox Media.
The mergers completed before the pandemic likely helped those companies to get through 2020. But what remains to be seen is how well they hold up as more conglomerates are concocted and whether each amalgam ends up making a good match. — Sara Guaglione
The Google-led race to replace the cookie
Google is a prominent player in one of the digital media industry's most-watched activities: the race to replace third-party cookies. But the Google-led development process is still at the tinkering and early testing stage. The company announced its latest cookie-replacement proposal called FLEDGE this week. Meanwhile, Google's self-imposed deadline for finding a standard cookie alternative is 2022, and some industry members are leery of a development process that's guided by the very same company that already controls so much of the tech and data that undergirds digital media.
So, maybe it comes as no surprise that, while some firms have dedicated engineers to collaborating on the Google-led effort, others are looking elsewhere. Some advertisers and publishers are moving toward first-party data identification services. Then there's the Partnership for Responsible Addressable Media, another industry collaboration for devising a universal ID standard that includes big name ad tech players and industry associations.
No matter how much firms like Google dominate, industry-wide agreement on a standard for replacing the maligned third-party cookie might be a long shot. — Kate Kaye
Publishers join the streaming wars
After pivoting to video on Facebook and then YouTube, publishers are reorienting once again.
This time they are turning their attentions to the TV screen. Some digital video publishers have already stood up connected TV properties, including standalone apps on Apple's and Roku's CTV platforms and 24/7 streaming channels distributed on free, ad-supported streaming TV services like ViacomCBS's Pluto TV. But now more traditionally text-centric publishers that shifted into social video are making their moves into CTV where traditional TV advertisers are increasingly redirecting their dollars.
However, spawning a CTV business is not so simple as a publisher stitching together its YouTube library into a 24/7 stream. Well, actually it is. But turning that into a sustainable, money-making operation is much less straightforward. Within CTV, publishers will be compared to and competing against the likes of Netflix and Disney when it comes to production values, audiences' attentions, subscription budgets and advertisers' dollars. In short, they are entering the streaming wars. — Tim Peterson
Publishers are going to be wringing more out of what they already have
After a few years of exploring ways to diversify revenue, publishers are going to spend the first half of the year retrenching around what works.
After ten months (and counting) of dealing with the coronavirus's fallout, publishers are paying less attention to nascent or incremental opportunities and instead doubling down on things that are turn-key, repeatable, and easy to sell.

That doesn't mean publishers are going back to things that are antiquated, necessarily; some of the things that they'll focus on emerged during the most uncertain stretches of 2020. But anybody who went into 2021 hoping to turn the page and try something new is going to have to wait until the second half of the year, at least. — Max Willens
Confessional
"I could absolutely fabricate my first-party data segments, and then give it to sellers, who have a lot of charisma, to go out there and get buyers to buy it. Because there's no FDA that says that first-party data has to be of a certain quality or obtained in a certain manner. The opportunity for fraud in it is tremendous right now. Where it backfires is in the performance of spend."

— Media executive
The Year of the SPAC
The media consolidation trend of the past couple years has spawned a new craze: Media companies preparing to go public via special purpose acquisition companies, or SPACs. The two trends are of a piece because many of the same media companies at the center of the consolidation current — BuzzFeed, Bustle Digital Group, Group Nine, Vice and Vox Media — are reportedly leading the SPAC charge, per CNBC.
One of the main reasons these companies are kicking the tires on going public — or, in Group Nine's case, getting in the car with the key in the ignition — seems to be that they have come out of 2020 with stronger businesses. BuzzFeed, for example, said it turned a profit last year. Profitability may have been out of reach if it weren't for the layoffs that these companies underwent. Nonetheless, the companies were able to cut costs to the point that they entered 2021 with leaner, more sustainable operations. That cost-cutting combined with revenue rebounds in the second half of 2020 can make them more attractive to potential investors.
But another likely factor is that the companies' existing investors that put in their money years ago are looking to cash out. Considering the ups and downs of the media business, investors may be itching for these companies to find an exit while their businesses are on firm footing, and they may be weary of the all-stock deals that have become common in media consolidation and don't really return anything to investors.
A sale would be one option, but it's unclear who the buyers would be. The tech giants seem uninterested in owning a media company and attracting even more regulatory attention. Private equity firms are usually a destination for media companies in distress, like local newspaper chains. And the major media conglomerates like Disney, NBCUniversal and WarnerMedia are pouring so much money into their streaming shifts — and at a loss — that it's unclear how much willing they would be to pay hundreds of millions, if not more than a billion, dollars for a company that lacks a solid history of profitability.
So, SPAC IPOs make sense. They lack the scrutiny of a traditional IPO roadshow that risks diluting a company's value, which would seem to make those existing investors happy. And they allow these media companies that have relied on investors to subsidize their businesses but seem ready to stand on their own to finally do so — or at least to merge with public market investors footing the bill. — Tim Peterson
Numbers to know
$150 million: Total revenue that Insider Inc. generated in 2020.
74%: Percentage increase in The Washington Post's editorial headcount during outgoing executive editor Martin Baron's tenure.
$545 million: How much money Taboola plans to raise by going public through a special purpose acquisition company.
17%: Share of publishers that expect events to be a "large focus" in the first half of 2021.
3 Questions with Complex Networks' CEO Rich Antoniello
When the pandemic hit the media business last spring, Complex Networks was in a pretty precarious position like many other media companies. Not only was the company in the advertising business, but also the in-person events business and the TV and video production business. But it has come out stronger on the other side of 2020.
As of Jan. 25, Complex Networks had 55% more revenue booked for the first and second quarters of 2021 than it did at this time for the first and second quarters of 2020, according to CEO Rich Antoniello. — Tim Peterson
The interview has been edited for length and clarity.
What's the biggest difference in your current business strategy because of everything that happened last year?
Because ComplexLand had so much appetite and was so successful for us from a brand and e-commerce perspective, instead of spreading our bets around with a whole bunch of little things and hoping they work, we are going to make bigger bets this year. Last year we launched our first scripted program, "Sneakerheads," on Netflix. Now we're going to be deficit-financing larger-scale plays in that arena. Those are not cheap. They are aggressive. My viewpoint is we'll make fewer and bigger bets on large-scale tentpoles this year.
What's the biggest new bet you're planning to make this year?
We made a lot of bets last year. We launched the Sole Collector app. We launched ComplexLand. We launched our first scripted series. We launched several new hot sauces. We launched (Hot Ones Nugget Honey). We launched our first game (Hot Ones Truth or Dab: The Game). We made a lot of those big bets, so we don't have to make them now. There will be some new things coming that I can't completely talk about. I don't need to share our entire calendar of launches this year and then everybody do shitty also-ran crap versions of what we do and say they're great. I'm a little tired of that from an industry perspective.
There's a lot of talk about media consolidation again with all these SPACs popping up. Complex Networks is a joint venture, but are you looking to go public or merge with another media company?
You'd have to talk to — I don't own the company anymore. You have to remember our structure is very different. I have no pressure. I've returned my capital to all my venture investors. Accel [Partners] and [Austin Ventures] made a lot of money. I don't have an angry bunch of capital. I'm not nine years, 10 years, 12 years in on an investment when usually they look to turn their investment in seven years.
What we've covered
Why Denmark's biggest news site cut reliance on Google's tech:
Three weeks ago, Ekstra Bladet stopped using google Analytics in favor of a homegrown alternative.
Having full control of its site's entire data flow means the publication can manage that data much easier.
Read more about Ekstra Bladet here.
Twitter's acquisition of Revue heats up the battle of the inbox:
Buying the newsletter platform marks Twitter's first step into consumer revenue.
The social platform is also stepping into the emerging newsletter arms race.
Read more about Twitter's Revue deal here.
WTF is FLEDGE?:
FLEDGE is part of Google's attempts to replace the third-party cookie.
A lot of details about how FLEDGE will work still need to be sorted out.
Read more about Google's FLEDGE here.
Complex Shop's journey to prevent cart abandonment:
Complex Networks used the Google News Initiative to give its e-commerce platform a boost.
The partnership helped Complex Shop to increase conversion rates by 300%.
Read more about Complex Shop here.
Publishers welcome rise in Black History Month RFPs:
Publishers focused on Black audiences are seeing more Black History Month pitch requests from advertisers with larger dollar amounts and longer durations.
The publishers hope to convert the increased interest into longer-term deals.
Read more about Black History Month RFPs here.
Why publishers are adding benefits to lift employee peace of mind:
Media companies are providing employees with more virtual wellness services, mental health app subscriptions and career development programs.
Core benefits like paid time off, health insurance and wellness services have remained relatively unchanged.
Read more about publishers' benefits here.
What we're reading
Vice turns things around:
Vice may have bottomed out following sexual harassment allegations and Disney writing off its investment in the media company. The company cut its costs last year to the point that it turned a profit in the fourth quarter, according to The Information. However, Vice still faces an uphill climb to increase its revenue because its growing TV and movie business accounts for less than half of its total revenue.
Podcasting is a top-heavy business:
For all the companies and individuals putting out podcasts these days, success is pretty limited, according to Axios. Admittedly, the chart showing the top 1% of podcasts accounting for a disproportionate share of downloads relies on two-year-old data. But the narrative around podcasting seems to be morphing, from being an increasingly popular medium waiting for the ad dollars to catch up to one in which the money and listenership is concentrated to a small share of the overall market.
What is Emerson Collective's ambition?:
Laurene Powell Jobs' Emerson Collective is not a charity for news publishers, but it's also not a typical media investor looking for the publishers it backs to strike it rich. Instead the organization sits somewhere in the middle, with a focus on journalism outlets that can operate sustainable businesses, according to Columbia Journalism Review. While Emerson Collective has invested in nonprofit news organizations like Texas Tribune, ProPublica and The 19th, it is very much interested in profitable publications as well. The organization seems to have cut off Pop Up Magazine Productions because it was unprofitable and does not plan to turn The Atlantic into a nonprofit.
https://digiday.com/?p=391033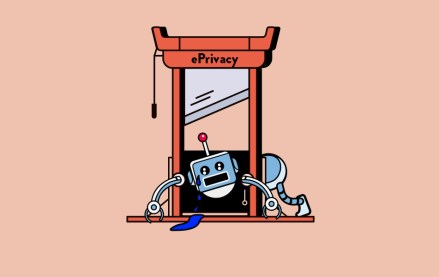 September 29, 2023 • 5 min read
•
•
Publishers are unsure if blocking AI web crawlers is enough to protect their content from being scraped and used to feed AI tools and systems.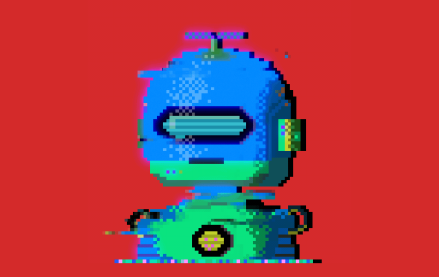 September 29, 2023 • 6 min read
•
•
New features include a new chatbot called MetaAI, Bing search integration, new AI image tools, and dozens of celebrity characters.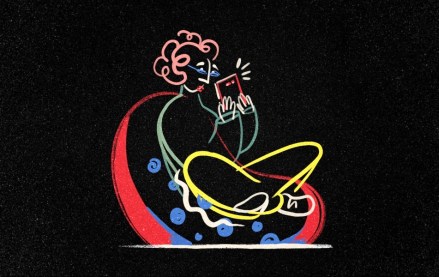 September 28, 2023 • 3 min read
•
•
The Financial Times has launched another lower-priced, subscription-based mobile app product a year after the debut of FT Edit to reach international readers.