Media Briefing: Publishers test new tactics for keeping ad dollars in-quarter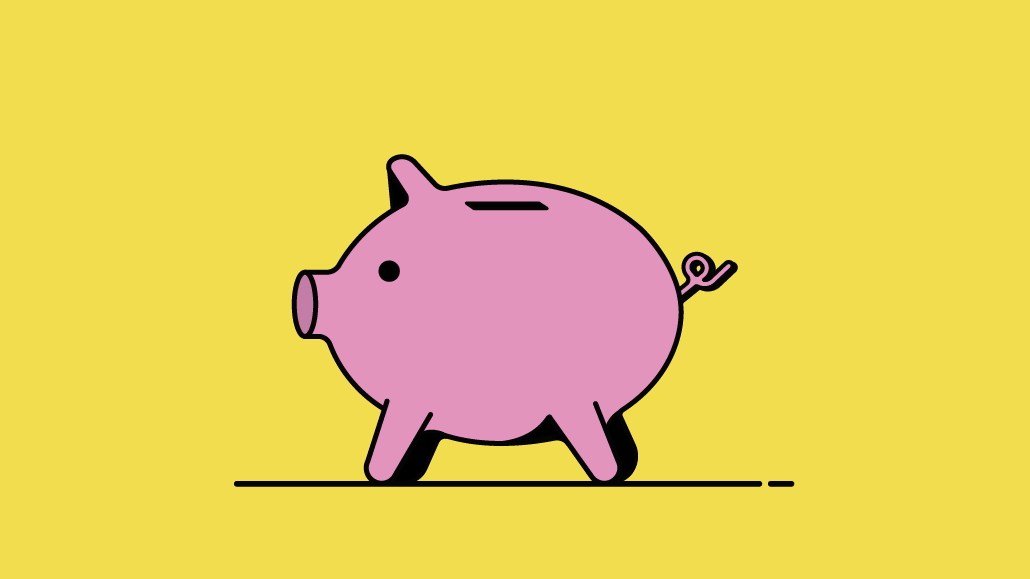 This Media Briefing covers the latest in media trends for Digiday+ members and is distributed over email every Thursday at 10 a.m. ET. More from the series →
This week's Media Briefing looks at how publishers are trying to improve their chances of securing advertising campaigns in Q2, after noting a trend of delays and cancellations so far this year.
Strategies for in-quarter selling
News podcasts are growing
Insider experiments with AI in the newsroom, publishers are selling off pandemic-era acquired brands and more
Strategies for in-quarter selling
The key hits:
Publishers are attempting to lock-in ad dollars this quarter after a bleak Q1.
To do so, they're focusing primarily on requests for proposals that have the best odds of being won.
Event sponsors are also being upsold into larger in-quarter campaigns.
Ad budgets began defrosting for some marketers in the middle of Q1 and with that, advertisers warmed up to having conversations with publishers about their marketing plans for 2023. But it doesn't mean publishers can expect to see those deal dollars anytime soon.
Just three weeks into the quarter and some publishers and media buyers are reporting that deals once settled for Q2 have slipped later and later into the year, likening what's happening to a sort of "bumper car effect."
But to avoid another down quarter, publishers' sales teams are trying to determine how exactly to persuade advertisers to commit, whether by cutting bait on noncommittal clients, anchoring deals to timely events or creating turnkey solutions.
Here's how some media companies are trying to secure deals this quarter:
Focusing on the firm
Some of it comes down to hedging bets against the clients whose dollars are most likely to stick.
For The Independent's svp of the U.S., Blair Tapper, this starts with assessing which requests for proposals are most likely to lead to a conversation with the client. There are some obvious RFPs that come in and were clearly sent to 500-plus publishers, Tapper said, versus others where The Independent is maybe one of three total publishers included in the outreach. In the cases where her team has 1:500 odds that they'd win the business, she said that RFP gets weighted as far less of a priority.
"We tried to be more thoughtful in terms of the briefs that we're responding to," said Tapper, adding that the goal is to keep her team's average campaign win rate at about 30%, which it is on track to maintain this quarter.
Tapper also pointed to the "email graveyard" where her team will craft thoughtful outbound pitches to prospective clients that never end up responding. "[It's] a waste of time," she said, shifting the strategy from pure volume to measuring the number of active conversations the team is having with clients.
Meanwhile, an executive at a mid-sized digital media company, who spoke on the condition of anonymity, said that because it's been so difficult to establish relationships with new advertisers, their team "has a relentless focus" on its core advertising base during Q2. Seventy-five percent of the company's ad revenue comes from about 50 companies in total, they added.
Q1 "didn't materialize," the media exec said, adding that in the first quarter of the year, 30 deals moved from the "recommended stage" within the media company's CRM, which means that they had a good chance of winning the campaign, to "lost." Comparatively, the exec said that the whole of 2022 saw only 25 deals move from "recommended" to "lost." They did not disclose the number of total deals they have so far this quarter.
As of mid-April, less than a "handful" of deals have made that transition in Q2, and the exec said they were confident that the campaigns that came in toward the end of the first quarter will go live as planned in the second quarter, though "I don't take anything for granted now."
Timeliness is key
The media exec also said their company's events business has been helpful in upselling clients this quarter. While the company was down about 23% year over year in Q1 — making it the worst quarter since the pandemic — Q2 is looking to end about flat to 5% up compared to Q2 2022, the media exec said.
One of the events that the publisher held this month charged a sponsor upwards of $500,000 for the event activation and then won a commitment for an additional $1 million for content outside of the event.
Meanwhile, The Independent is using significant (and scheduled) world events to try and secure dollars within the quarter. For example, King Charles's coronation in May, an event largely seen as positive that helps advertisers commit in-quarter, Tapper said, but did not disclose brands already sponsoring to the editorial coverage of the coronation.
Templating turnkey solutions
Knowing the timely tentpole moments that are already on the calendar, the media exec said that they're able to create turnkey offerings linked to holidays like Mothers' and Fathers' Day or Pride Month that range from $100,000 to $250,000 and include sponsorships around editorial packages and newsletters or social assets which can be sold and executed on a faster sales cycle of 30-45 days.
"We're doing everything we can to create more urgency around in-quarter opportunities," the exec said, noting that they hope it secures deals because they are priced relatively low and are quicker to execute than campaigns that take more bandwidth.
Another media executive who also spoke on the condition of anonymity said that the influx of RFPs this year has led their team to create more templated responses to clients as a means to alleviate some of the pressures on the sales team, but also as a way to increase the amount of sub-$250,000 deals, which require less of a lift but stack up.
Similar to a programmatic campaign, the philosophy comes down to this: The easier it is to execute a deal, the more likely it is that an advertiser will follow through and not slip through the cracks of Q2.
What we've heard
"Because of this whole potential ban, brands have been backing up [from TikTok]. They don't really want to invest in this [platform] if it's not going to be evergreen content that's going to be on this app continuing to gain views."

— Kat Stickler, content creator on the latest episode of the Digiday Podcast
News podcasts are growing
A study by Pew Research Center released on Tuesday found that podcasts are becoming a significant source of news and information to listeners. Two-thirds of podcast listeners say they have heard news discussed on the podcasts they listen to. Pew surveyed over 5,000 U.S. adults in December 2022.
"Podcasts are a big part of [many Americans'] news and information diets," said Katerina Eva Matsa, Pew Research Center's director of news and information research.
For example, podcast company Acast had 83.6 million listens to news podcasts during Q4 of 2022 in the U.S., an 11% increase compared to Q4 2021, according to Acast's research and insights director Tommy Walters. Acast hosts news podcasts from publishers like The Economist, The Daily Beast and Vice.
Downloads to Bloomberg Businessweek's podcast with iHeart are up double-digits year over year, an iHeart spokesperson said.
On Apple Podcast's charts, two of the top 10 podcasts are news shows: The New York Times' "The Daily" and NPR's "Up First."
Ad dollars are also up. According to Magellan AI data, advertising within news podcasts grew 41% year-over-year in 2022. In Magellan AI's latest quarterly podcast advertising benchmark report, news was the second top genre for new brands appearing in podcasts in Q4 2022, increasing from 289 brands in Q3 2022 to 301 brands in Q4.
Edison's Infinite Dial study on podcast consumers released in March found news was the third top podcast genre by reach from Q3-Q4 2022, behind comedy and society & culture, respectively.
"[News podcasts are] the top genre getting ads [and] in an election year coming up, expect that to grow even more as attention is turned up towards that genre," Walters said. "News and politics is kind of a first entry point for a lot of [podcast] listeners."
However, publishers might not be directly benefiting from this surge in listens. The majority (59%) of U.S. podcast listeners in Pew's study say that as far as they know, they don't listen to any podcasts connected to a news organization, suggesting listeners are getting news from independent podcast hosts.
"We are seeing the role of news organizations in these spaces not being [as] dominant or prominent as [they] used to be," Matsa said. — Sara Guaglione
Numbers to know
43%: The number of publishers in a 112-respondent survey conducted by Digiday+ Research who reported that they did not make any revenue from events in Q1 2023 — up from 37% year over year.
3,300+: The number of news media jobs that have been cut in the U.K. and North America so far in 2023.
$787.5 million: The amount of money that Fox News agreed to pay in the settlement of a defamation suit filed by Dominion Voting Systems.
What we've covered
'We have too much volume': The open programmatic market may be down, but it's definitely not out:
As publishers see more ad dollars trickle out of the programmatic open market, it has reignited the speculation that this is the beginning of the end of the open auction.
But here's the thing: spending on the open programmatic market may be down, but it's not out — and it probably won't ever be.
Read more about how publishers are still feeling beholden to the programmatic open marketplace here.
Gumtree is seeing positive results from using first-party data in direct deals:
Short-term pain for long-term gain is a business cliche. But it's not wrong, as online classifieds site Gumtree's direct ads business shows.
Before unpacking those gains, here's a closer look at what it took to get them: it started back in 2021 when Gumtree's executives wanted to sweat their data harder in ad deals.
Read more about Gumtree's first-party data strategy here.
Despite DEI promises, media companies are still mostly hiring white people:
Publishers are slowly publicly releasing the latest reports on the diversity of their workforces.
While Condé Nast, Hearst, The New York Times, Vice Media Group and Vox Media diversified their companies' staffs compared to the year prior, they are still primarily hiring white people.
Read more about the state of diversity in hiring in the publishing industry here.
'They are blatantly blocking news': Confessions of a programmatic sales lead on brand safety filters' impact on publishers' direct-sold ads:
News publishers have been given the short end of the stick when it comes to the programmatic advertising space for the better part of a decade.
That end only seems to be getting shorter, as verification firms like IAS and DoubleVerify add more tools and filters for media buyers to use in their campaign planning.
Learn more about how brand safety tools are impacting news publishers' direct-sold ads here.
What we're reading
Insider's newsroom is the latest to experiment with AI:
Global editor-in-chief of Insider, Nicholas Carlson, announced that the publisher's newsroom will begin experimenting with artificial intelligence in the journalism it produces, reported Axios.
Publishers are selling off some of their pandemic era-acquired brands:
Media companies like Vox Media, Dotdash Meredith and G/O Media have spent the past month paring down their portfolios, according to Adweek. These actions represent the reassessment of M&A moves that many cost cutting publishers are needing to do during this current economic downturn.
Al Jazeera English is moving to Qatar:
Al Jazeera's English brand is planning to move its live broadcasting center from London's Shard skyscraper to Qatar, which could potentially lead to the media company cutting dozens of U.K.-based jobs, according to The Guardian.
Vice Media taps a new interim finance chief:
In its efforts to find a buyer, Vice Media hired Mark Del Priore, director of turnaround consultancy AlixPartners as an interim finance chief, the Wall Street Journal reported.
Twitter continues to re-label media companies' accounts, the latest: Canadian Broadcasting Corporation:
The CBC's Twitter account was labeled as "69% Government-funded Media" on Monday, a change that occurred after the platform's owner Elon Musk said his team "corrected the label," which originally stated the CBC was "70% Government-funded Media," Reuters reported.
Want to discuss this with our editors and members? Join here, or log in here if you're already a member.
https://digiday.com/?p=500224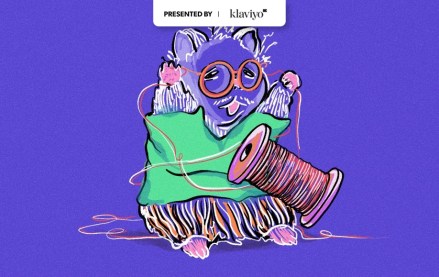 December 5, 2023 • 6 min read
News publishers are cautious to pour more resources into Threads, as limited available data makes it difficult to determine whether investing more into the platform is worth it.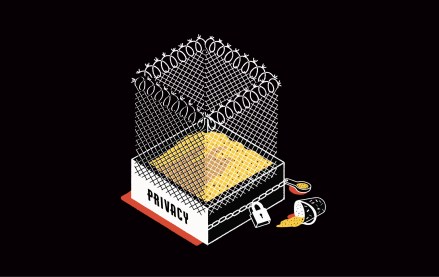 December 4, 2023 • 4 min read
FLEDGE stands for 'First Locally-Executed Decision over Groups Experiment' and makes ad auction decisions in the browser, rather than at ad server level.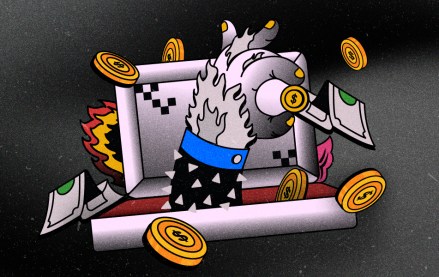 December 4, 2023 • 7 min read
A look at the genesis of ad tech, from the first online display ad in 1994 to the dotcom crash.