Media Briefing: Publishers are beginning to decipher audience clues by cracking FLoC codes
June 3, 2021 • 14 min read
•
•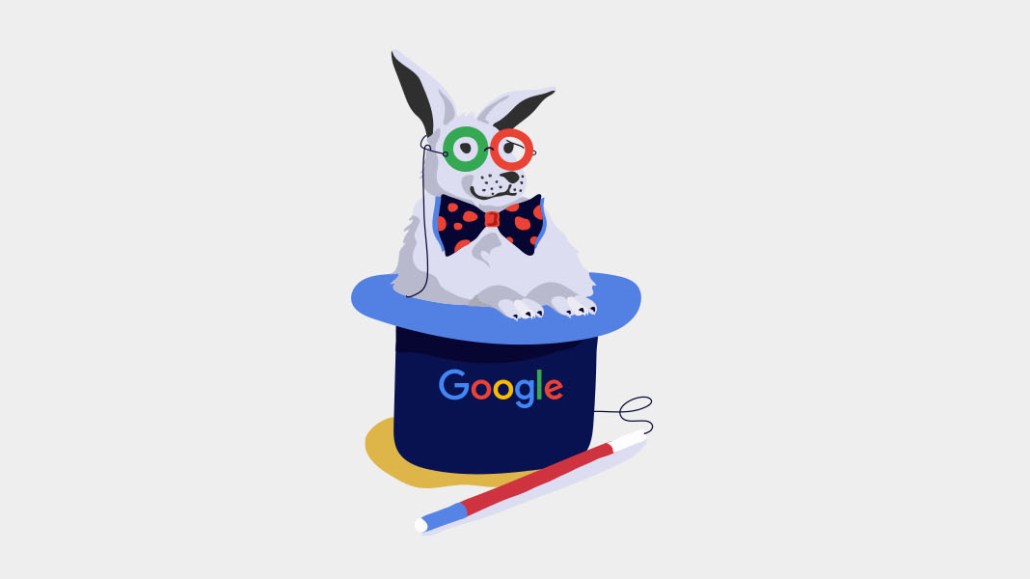 This Media Briefing covers the latest in media trends for Digiday+ members and is distributed over email every Thursday at 10 a.m. ET. More from the series →
In this week's Media Briefing, platforms, data and privacy reporter Kate Kaye explores how ad management firms are uncovering alternative ways that publishers can use Google's FLoC cookie alternative.
Flexing FLoC
A guide to building a Gen Z audience
3 questions with BDG's Emma Rosenblum
Reuters' paywall setback, IGN's editorial uprising, The AP's explanation for firing Emily Wilder and more
Flexing FLoC
Since traffic started trickling in from trials of Google's cookieless ad targeting method FLoC — or Federated Learning of Cohorts, which began testing in late March — companies managing ads for publishers have been breaking out their FLoC ID decoding devices, and they're spelling out a lot more than messages to "Be sure to drink your Ovaltine."
The key hits:
The FLoC method uses machine learning to group people into cohorts based on the sites they have visited and pages they have viewed, then assigns a FLoC ID, a seemingly indiscernible jumble of numbers, to everyone in a given cohort.
While that grouping is designed to be used for targeting ads, ad management firms are exploring other potential uses for FLoC.
However, there are limits to FLoC's utility at this early stage.
Improving content recommendations
FLoC IDs are revealing information that ad management firm Mediavine may use to improve how its recommendation engine aims content to people on publishers' sites, said Eric Hochberger, the firm's co-founder and CEO. "We're starting to use cohorts to see if we can recommend an article to cohort 123 to see if it would be better than recommending that to an anonymous user," he said. For example, if the company detects that a numerical cohort ID or several IDs are associated with people interested in veganism, "we're more likely to recommend vegan-based content," he said.
In the past, Mediavine only had two options: 1) targeting content to logged-in people according to actual previous behavior associated with their identified registration data or 2) suggesting content to anonymous users based on what they are currently reading and what other users are likely to read next based on that individual article. Now, FLoC IDs can create a new way to recommend content when people are not logged in to publisher sites. When people with FLoC IDs visit a site, the company can train its recommendation system's algorithm to help it decide what individuals are likely to click on next based on what they have read, shared or favorited, said Hochberger.
To gauge success of the new FLoC experiment, the company will evaluate whether people associated with FLoC IDs are more likely to click on recommended content than completely anonymous people are. "Our hypothesis is that the data offered by FLoC will make for better recommendations than anonymous users, but not quite up to the personalization afforded a logged-in user," Hochberger said.
Detecting cohort correlations for ad targeting
Another firm that manages ads for small publishers, CafeMedia, also is beginning to spot FLoC IDs in traffic coming into publishers' sites. That allows the company to uncover correlations between cohorts and its existing content cluster data, which reflects sets of web content grouped according to the underlying meaning of the content or shared intents of the people visiting those content groups, said Don Marti, vp of ecosystem innovation at CafeMedia. "People have been asking about what the cohort IDs mean, and in a lot of cases we can map a range of cohorts to a set of content categories they're more likely to visit," he told Digiday.
That information can be used to inform ad placement and targeting to audience subsets, by analyzing what content clusters people with certain cohort IDs are browsing. This enables the company to glean more information about a given cohort than what their Google-provided FLoC ID may communicate and develop a fuller profile of the group. "For example, we can see that one range of cohorts is significantly less interested in browsing food content and more interested in personal tech and finance," said Marti.
Limitations to FLoC IDs' uses
Some individual publishers like pop culture list publisher Ranker aren't necessarily sure of the value of FLoC IDs at this early stage. "At Ranker we are taking a wait-and-see approach to FLoCs. We have healthy skepticism, but are intrigued," said Clark Benson, CEO of Ranker.
Some of Mediavine's publisher clients thought incorrectly that they would be able to see the names or labels associated with cohort categories, said Hochberger. "A lot of people were a little confused with how FLoC was going to be," he said.
However, despite concerns about the intended privacy protections associated with it, the FLoC method is intentionally vague compared to other types of ad targeting. It is championed by Google in part because the company believes it preserves privacy because it assigns the same ID to a group of people rather than at an individual level. And, over time, the numbers associated with cohorts shift in an effort to protect against linking individual people to a persistent identifier. So, there are limits to what publishers or advertisers can glean from the algorithmically-generated strings of numbers produced through FLoC.
Another obstacle at this early testing stage: traffic tagged with FLoC IDs is miniscule at this point, according to both companies. "Google claims half a percent of traffic will be eligible to receive a cohort ID," said Hochberger. That means sample sizes are too tiny to predict what will really happen assuming Google rolls out the targeting method on a wide scale as planned. Marti said, "Right now, only a tiny fraction of traffic is using FLoC, and the data is noisy, so you need significant scale to see anything interesting in the statistics."
For publishers themselves, there's even less traffic featuring FLoC IDs. "At the moment, we are seeing such limited volume coming through with FLoC IDs that there isn't anything for us to analyze," said Ranker's Benson. — Kate Kaye
What we've heard
"I don't know if our head of HR even knows how many people [working at the company] have left New York City."

— Media executive
A guide to building a Gen Z audience
As Gen Z surges to become one of the largest demographics on the internet, publishers are working to figure out how best to engage this age group (roughly defined as anyone born after 1995). For as much as this generation has become associated with TikTok, video-based platforms are not only media companies' only means of catering to this cohort.
"It's too simplistic to say, 'Let's do it all in video and that will attract young people.' Obviously, video is incredibly important to this generation, but they prefer text because [it offers] control and speed, and basically you lose control with video," said Nic Newman, senior research associate at the Reuters Institute for the Study of Journalism, which published a study covering Gen Z's news consumption in 2019.
By the numbers
Gen Zers are twice as dependent on their smartphone as those over 45-years-old, but the majority of their time is spent only on a small number of apps, said Newman.
Of those few apps, Instagram is the top used with Whatsapp, Snapchat, YouTube and TikTok rounding out the remaining top five. No news apps were in the top 25 collectively across respondents, according to Reuters Institute's study.
40% of Gen Zers rely on social media for their news consumption, while 57% report their first interaction with news in the morning is on social media platforms, including messaging apps.
While social media is the primary driver of information spreading, about 60% of this demographic still consumes news in more traditional mediums, per Reuters Institute.
Pew Research conducted a survey last year between Aug. 31 and Sept. 7 and found that 41% of respondents aged 18-29 (Gen-Z and young millennials) primarily get their political news from social media while 30% get their political/election news from a News website or app.
Social traction does lead to owned-and-operated success
Looking at some of the media companies that were built first and foremost for Gen Z and young millennial audiences — like Overtime and Verizon Media's In The Know — these companies have altered their strategies over the years as they've learned more about what young readers and viewers want and the lengths to which they will go to follow their favorite brands.
Digital sports publication Overtime's bread and butter is its distributed content strategy, according to CRO Rich Calacci, which includes its programming on YouTube, TikTok, Instagram, Facebook and Snapchat. Since it was launched in late 2016, the sports media outlet has built up a following of nearly 50 million followers across those five channels.
Last year, Calacci said the company launched an owned-and-operated app in order to be the go-to destination for a sub-community of its most engaged audience members. This platform is free for users, but it does allow Overtime to monetize this audience with programmatic and other advertising that it couldn't do in a platform-only distribution model.
In The Know started as a shopping-based experiment within the Yahoo portfolio to reach a younger audience. It's first iteration was a series of short-form videos that was distributed on the Yahoo channels and was meant to be more evergreen and not tied to the news cycle, said Andrea Wasserman, head of global commerce at Verizon Media.
After gaining traction on social media, InTheKnow.com launched as its own standalone brand in February 2020 and the size of its web audience has grown by 3,300% year over year since, with 25 million monthly unique visitors in March, per Comscore. More than three-fourths of its audience comes from mobile platforms, which saw a 900% growth rate year over year this past year, as well.
That publishers would be finding success getting Gen Z audiences to check out their sites "feels very counterintuitive because this is a generation that likes convenience and, in most cases, owned-and-operated platforms are not convenient," said Newman.
Nonetheless, at the end of the day, a portion of Generation Z is proving to have media consumption habits that are not so different from past generations. — Kayleigh Barber
Numbers to know
500,000: Number of people who pay to subscribe to Substack newsletters.
30%: Year-over-year revenue increase in 2020 for Atlantic 57, which The Atlantic is spinning out and is being rebranded Long Dash.
3,000: Number of people who applied to TikTok's program supporting Black creators within the first 24 hours.
3 questions with BDG's Emma Rosenblum
Emma Rosenblum, chief content officer of BDG's lifestyle group, has been busy. The owner of Bustle, Nylon and The Zoe Report has redesigned five of its lifestyle sites in the past year, most recently Elite Daily, which relaunched in May. "We did all of them remotely," Rosenblum said.
BDG plans to go public via a SPAC IPO later this year and, by that time, it may have even more sites for Rosenblum and co. to revamp. "Obviously, the goal is to acquire some new brands, which we can also then redesign," she said.
The interview has been edited for length and clarity. — Tim Peterson
I feel like we're past the days of redesign trends with buzzwords like "mobile-first" and "responsive design" and "endless scroll." But is there a common thread across your site redesigns that reflects a new era in publisher site design?
For each of the redesigns, we're not only rethinking the sites' identity and reimagining the digital media experience for this newer, younger audience, but we're also putting it on our proprietary CMS. We have a custom card story technology, which not only makes the site look really cool [but also] it's really great for advertising; branded campaigns can run across it. And that's kind of like the new way that people engage with slideshows, particularly for women's lifestyle sites.
I came into the company really wanting to bring beautiful aesthetics to sites that already existed. I think that the way that younger female audiences engaged with digital media is somewhat akin to how we used to do with magazine in terms of the environment has to look really beautiful as well as the content has to be great. So to bring that piece to all of the BDG sites has been the goal over the past few years. And we've now accomplished it.
BDG is looking to acquire more companies. Any particular type of properties that you're looking for, and do the redesigns of the existing publications factor into what you're looking for?
We have a number of different categories that are important that we're trying to build out. We'd love something in the wellness space and health — those two things combined — and possibly also travel or something that gets around that category. As we go forward, that's a category that advertisers are, once again, very interested in. We're building up our beauty portfolio on every site and would love for something that is specifically about beauty; it's a strong advertiser category as well. And also I think we're happy to double-down on some of the categories that we already own and are executing on well. We wouldn't necessarily need to look outside of our core categories in order to acquire something that was really exciting.
Around this time last year, a lot of media companies made pledges to improve the levels of diversity, equity and inclusion inside their organizations. BDG has made the pledge to have 15% of its content feature or be produced by Black people. Has BDG kept to that pledge, and how is it being tracked?
We have an internal inclusion council that tracks it. It has kept that pledge. It's really important to all of the editors of the sites to keep that, and it is also part of something that we look at when we're thinking about your review at the end of the year: Have you kept this pledge? Because I do think that it can have a trendiness to it and then fall by the wayside. We've seen that happen in a number of companies, and it's very important to us at this company to not have that happen. Inclusivity has always been core to our company and our brands.
As we go forward, we're still very deeply committed to upholding the 15 Percent Pledge. It's something that our editors are thinking about all the time. We have a vertical on each one of the lifestyle sites that's called Amplifying Black Voices, and it's continually monitored to make sure that we're adding to it and that we're thinking about creative ways to get those stories on each of the sites.
What we've covered
Group Nine preps first-party data product focused on video views:
The parent company of Thrillist, The Dodo and PopSugar has started developing a first-party data platform called In-Genuity.
Among the data Group Nine will use to create audience segments will be the amount of time people spend watching its videos.
Read more about Group Nine here.
Amazon plans to launch its own identifier amid post-cookie confusion:
Amazon has discussed plans for an identifier to allow publishers and advertisers to better track and measure activity within the e-commerce company's ads ecosystem.
Unlike other identifiers, Amazon's ID will be limited to its own ecosystem.
Read more about Amazon here.
Insider's SAGA platform pulls in more ad revenue this year than 2020:
Insider has already secured 55% more ad deals this year compared to all of last year.
The company's advertising team has grown by 25% to total 130 employees, with plans to add 10 more by the end of the year.
Read more about Insider here.
The Digiday guide to news organizations' social media policies:
Of 8 news outlets contacted, most have not updated their social media policies in years.
Some are in the process of adding changes.
Read more about news organizations here.
NTWRK is taking NFTS into the livestream shopping model:
NTWRK CEO Aaron Levant appeared on the latest episode of the Digiday Podcast.
The livestream shopping shopping aims to reach $1 billion in revenue by 2025.
Listen to more about NTWRK here.
What we're reading
Reuters' syndication deal jeopardizes paywall launch:
Reuters has pushed back its paywall launch because the subscription program could violate a content syndication deal with financial data provider Refinitiv, according to Reuters. The case puts a unique twist on the typical publisher paywall dilemma: How might walling off certain content for paid subscribers negatively affect other areas of a publisher's business? Considering that Reuters' articles have been freely available, it's unclear what exactly the issue is.
IGN fights for editorial independence:
IGN's editorial employees are trying to figure out whether the gaming publication's parent company J2 Global has their back and to what extent they are under its thumb, according to FanByte. After an IGN article about helping Palestinian civilians was taken down, 82 IGN employees publicly called out the article's takedown, but now executives at Ziff Davis, the division inside J2 Global that is home to IGN, seem to be putting the blame on IGN's editorial team.
The AP addresses Emily Wilder firing:
The AP fired Emily Wilder because the new outlet believed the journalist's pro-Palestinian tweets were biased, according to CNN. The issue has become a lightning rod in media circles. Some see it as an old-school organization clinging to an outdated tradition of both-sidesism; others view it as a journalist stepping beyond the bounds of occupational objectivity. But it's way more nuanced than that, which contrasts with the AP's binary decision to fire Wilder.
Inner turmoil at the Los Angeles Times:
Los Angeles Times staffers are angry that Republican pollster Frank Luntz has done unpaid work for the newspaper while also consulting for a Republican political action committee without notifying LAT of the political consulting work, according to Daily Beast. The situation is not the first time LAT employees have flagged Luntz for conflict-of-interest issues.
https://digiday.com/?p=416274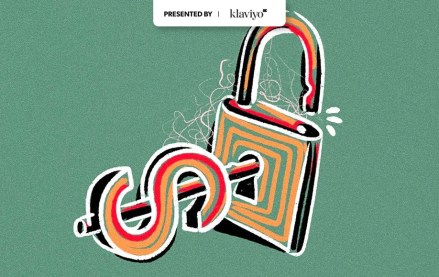 December 8, 2023 • 5 min read
Future plc's CFO Penny Ladkin-Brand announced on Thursday that she is stepping down, as the U.K.- based media company reported declining revenues and a new two-year investment plan to get back to growth.
December 7, 2023 • 13 min read
In this week's Media Briefing, publishing executives share how the task forces they created earlier this year to oversee generative AI guidelines and initiatives have expanded to include more people across their organizations.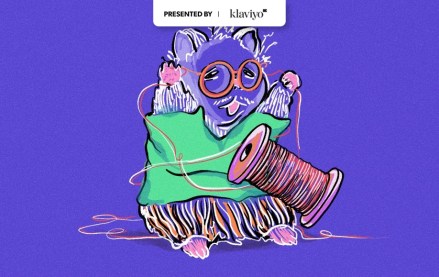 December 5, 2023 • 6 min read
News publishers are cautious to pour more resources into Threads, as limited available data makes it difficult to determine whether investing more into the platform is worth it.