The Atlantic spins off its agency Atlantic 57, which will be rebranded as Long Dash
June 1, 2021 • 5 min read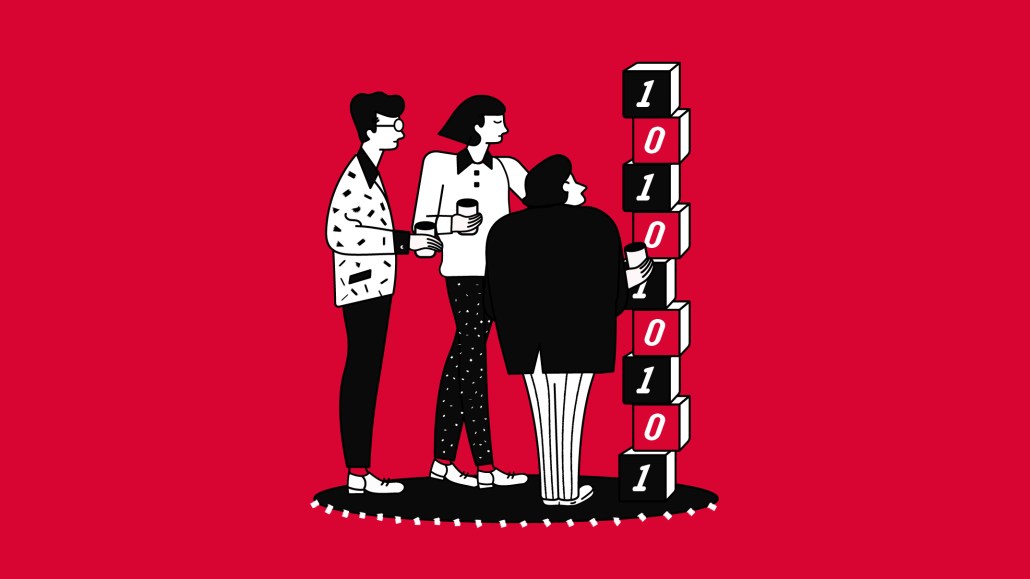 Ivy Liu
The Atlantic is putting some separation between the publication and its agency Atlantic 57. The latter will be spun out into its own division of the outlet's parent company in a bid to increase its revenue and clarify its role in the marketplace.
Atlantic 57 — which will now be called "Long Dash," as part of the agency's rebrand — will continue to be under Atlantic Media, but will no longer be part of The Atlantic's business. Atlantic 57's president Kate Watts will become Long Dash's CEO. Watts does not anticipate any staffing changes with Long Dash's separation from The Atlantic. The team has around 50 people, and the company is based in Washington, D.C. with an office in New York City — but due to the pandemic the staff is now more "distributed" around the country, Watts said, with employees on the West Coast as well.
The Atlantic sees the move as a way to focus on "the products and services that most closely align with The Atlantic's long term goals," according to a spokesperson. Atlantic Brand Partners, the company's media and advertising group, and Long Dash's creative and consulting business portfolio "can grow most rapidly by pursuing separate paths," the spokesperson said.
The Atlantic's ad revenue has grown 65% year to date, according to the spokesperson. Atlantic 57 grew its revenue 30% last year, thanks to signing on "a couple new partners," but largely due to "growth from existing clients," according to Watts. "This is a powerful business, one that can flourish better as a separate entity," Watts said.
Atlantic 57 was founded in 2013. It started out as a consultancy, then grew to include content communications and editorial strategy. In September 2019, The Atlantic acquired Watts' design company Faire Design — its first acquisition in 163 years — and folded the firm into Atlantic 57, with Watts becoming the agency's president.
When Watts first joined Atlantic 57 in 2019, almost 75% of the business was focused on clients that were nonprofits, foundations and public media companies, Watts said. Now, about 75-90% are Fortune 500 to 100 companies, according to Watts. That includes clients like Google, Salesforce and Allstate. While Long Dash will continue to work with nonprofit organizations, it's "hard to scale on that alone," Watts said.
Grounds for separation
As an independent brand, Long Dash will be able to compete with other business consultancies and creative partners, the spokesperson said, especially as "an independent subsidiary with a leadership structure entirely focused on its specific business model." The Atlantic and Long Dash will continue to work together on existing shared projects and with future clients, they said, as well as refer clients to each other for the respective services they offer to brands.
Watts believes that Long Dash can grow "faster" as an independent company. The separation "allows us to be more nimble, more responsive and to be not tethered to The Atlantic brand," she said.
The separation is also a way to clarify the agency's role in the marketplace, where there was "a certain perception" that Atlantic 57 was "just a content and communications firm," she said. There was also "some confusion" around whether Atlantic 57 was an in-house agency serving The Atlantic, or an agency only serving Atlantic Media brand partners. Atlantic 57 is neither of those things. "We are a competitor, not an in-house agency or associated with certain agencies" of The Atlantic's, Watts said.
The Atlantic has never been a client of Atlantic 57's, according to Watts. While they've worked with The Atlantic on a few projects, "we have only been a partner to them in the sense that we were generating revenue for the larger business and our profitability helped them serve their mission of journalism," Watts added.
The complex, competitive landscape for creative consultancies
Michelle Chong, media planning director at Fitzco, wondered whether this change would make it more challenging to work with The Atlantic or Long Dash. "Separating these entities from each other feels like it's adding friction to the process," Chong said. "If you separate your creative from your publisher, that just adds another layer of complexity."
However, "Even if [the split] does add a few extra steps, if it's the right audience and the right deal, you'd figure it out," Chong said. In other words, it would not impact spending with The Atlantic or Long Dash, but may have an effect on the process of working together.
But Watts assured that the split will have no impact on relationships with clients. "Clients will continue to work with us in the same manner they always have," she said.
"Atlantic Re:think is our creative studio which continues to drive significant growth for The Atlantic. Re:think is unmatched in its approach to brand storytelling and produces all of the branded content that runs on our platforms. To be clear, we have spun out our agency, Long Dash, into an independent business. There is absolutely no separation of our creative studio from The Atlantic," said a spokesperson for The Atlantic.
However, the role in the market for outfits like Long Dash may not be the same as it once was. Watts acknowledges the "post-pandemic economy" is a challenge for agencies and consultancies right now. While the creative consultancy space is "competitive," one ad buyer that spoke to Digiday said the legacy around The Atlantic and its businesses "backed by journalism, data, insights" is the "special sauce" for the company.
"I personally don't think we would reach out" to Long Dash, the buyer said, and instead sees Long Dash as an agency that a client would hire directly.
Chong said Fitzco could work with Long Dash if they have a client looking for "something different that we can't do ourselves." Chong and the media buyer both said this change would not impact their spending or relationship with The Atlantic.
Chong noted that she has not worked on any content partnerships in the past year. Instead, clients' goals have been to "make up for lost time" due to the effects of the pandemic, with a focus on generating conversion rather than brand storytelling. "I see next year looking different," she said. Clients will shift to asking "how do we get back to branding?"
Chong suggested Long Dash could be "anticipating a refreshed need" for brand storytelling in the near future.
This article has been updated to include a statement from The Atlantic clarifying the difference between Long Dash and the publication's creative studio Atlantic Re:think.
https://digiday.com/?p=416055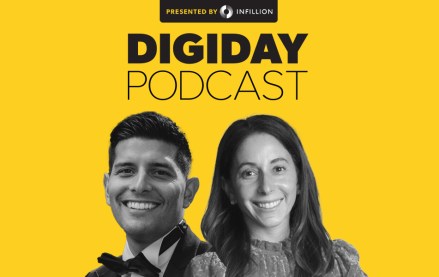 September 26, 2023 • 3 min read
In a live recording during the Digiday Publishing Summit, the news executives called for more nuanced conversations with advertisers around their brand safety concerns.
September 26, 2023 • 4 min read
After investing in one generative AI startup and suing another, the company will let customers create images on its website and an API.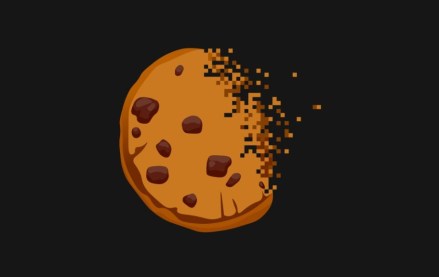 September 25, 2023 • 1 min read
During the Digiday Publishing Summit, execs from companies including Condé Nast, Dotdash Meredith and Thomson Reuters assessed the industry's readiness.