Media Briefing: How sports publishers are handling this year's Olympics
June 24, 2021 • 15 min read
•
•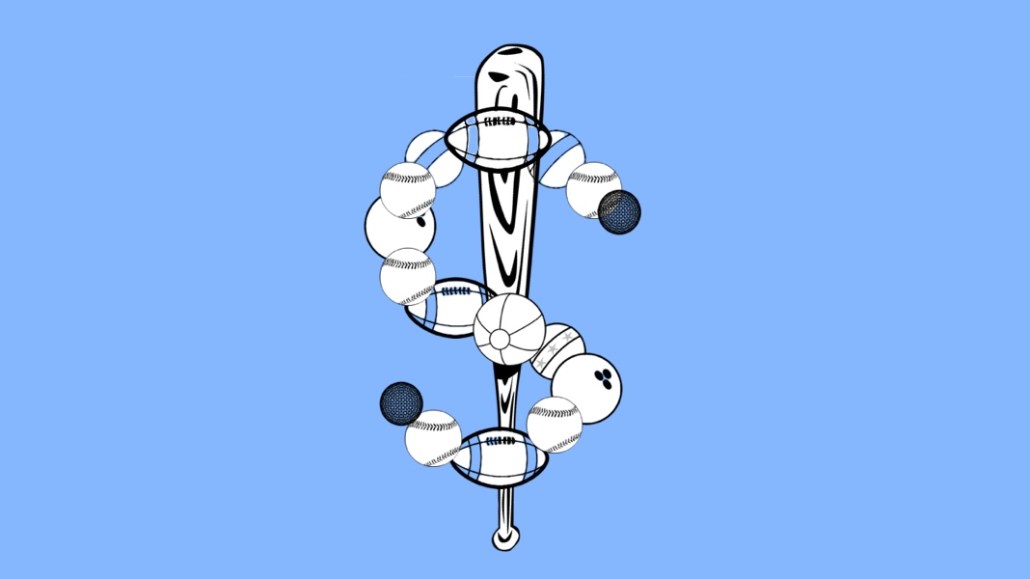 This Media Briefing covers the latest in media trends for Digiday+ members and is distributed over email every Thursday at 10 a.m. ET. More from the series →
In this week's Media Briefing, publishing reporter Sara Guaglione covers how sports publishers have had to adapt their coverage plans and ad sales strategies for this year's Olympics.
Olympic trials
Subscribers as a subscriber acquisition tool
3 questions with BuzzFeed News's Mark Schoofs
BuzzFeed's big ambitions, The New York Times's GameStop miss and more
Olympic trials
With just a month until the start of the Olympic Games in Tokyo, Japan, sports desk editors are still adjusting their plans for coverage of the event — which has been mired by constant changes — and remaining flexible in their editorial and sales initiatives to deal with the many unknowns around this unusual Olympics season.
"It's going to be very different going into the Olympics this year in comparison to previous Olympics," said Jo Lambert, head of consumer at Verizon Media, which owns Yahoo Sports.
Uncertainty has clouded this year's Summer Olympics ever since it was postponed last year because of the pandemic. That uncertainty remains, with coronavirus cases in Japan rising this year and leading to calls for the Games to be canceled. As it stands, the Games will commence on July 23, and sports media companies, including ESPN, Sports Illustrated, the Los Angeles Times and Yahoo Sports, are preparing to be as agile as the athletes.
The key hits:
Sports publishers are sending fewer people to cover the Summer Olympics on-site in Tokyo.
A lack of athlete access is also pushing publishers to adjust their coverage strategies.
Media outlets have already had to tweak their Olympics ad sales strategies because of lower-than-usual advertiser demand.
Coverage challenges
One of the biggest challenges to sports media outlets' Olympics coverage this year will be access to athletes. Because of health and safety restrictions, journalists will not have free reign of the Olympic Village — which houses the athletes — in Tokyo, making it more difficult to secure interviews on the ground, before and after games.
Further complicating matters, publishers had to decide how many people to send "before we had a complete picture of exactly what the experience was going to be like on the ground, in terms of access to events and athletes," said Stephen Cannella, co-editor in chief of Sports Illustrated.
As a result, some outlets like SI have opted to scale back their on-the-ground operations. "We weren't sure it would be worthwhile to send as big of a contingent as we have there," Cannella said. He added, "Our hope for our audience is that they don't notice any differences in our coverage from past Olympics."
ESPN's plans for the Tokyo Olympics are still being finalized, but they are "tentatively" planning to send 15-18 reporters, producers and other staff from its TV and digital teams to the Tokyo Games, according to a spokesperson.
Sports Illustrated is sending four writers and a photographer to Tokyo, about half the size of the group they sent to the Olympics in Rio de Janeiro in 2016, and roughly 20% of its total staff. 
The Los Angeles Times is sending 12 journalists and photographers, about half of its "core writing staff." For the Rio Olympics, the LA Times sent 10 people, who were part of a combined bureau under former owner Tribune Publishing; five were sent from the Chicago Tribune, one from the Baltimore Sun and one from the San Diego Union-Tribune — 17 people total. (The San Diego Union-Tribune will send one person to Tokyo this year to collaborate with and supplement the L.A. Times' coverage).
Yahoo Sports is sending seven people to Tokyo next month. In a sign of how publishers are having to be flexible in adapting their Olympics coverage plans in the lead-up to the Games, the figure had fluctuated. Initially, Lambert said the outlet would send four people but acknowledged the number was being "negotiated at the moment." It will be "a much smaller crew than in times past," Lambert said.
Those numbers do not include support staff like translators and guides. A lot of Olympics coverage will be handled remotely — a system journalists are used to after working from home for many months due to pandemic-related lockdowns, Lambert said.
Coverage changes
Given the expected lack of on-the-ground access, sports publishers are giving themselves a wide berth for covering this year's Olympics.
Yahoo Sports is prepared with pre-produced content, such as features on past and present Olympics athletes, an editorial series called "Beyond Gold," which has secured a sponsor that Verizon will announce closer to the Games and an interactive map that shows all the medals each country has ever won at the Olympics.
"We wanted to make sure we had the right profiles in place ahead of time, knowing we won't be able to do as much on the ground," Lambert said. For the first time, Yahoo Sports is enabling sports betting on the Olympic Games in the nine states where it's legal, thanks to an affiliate deal with BetMGM, which will also produce daily quizzes and polls.
The Los Angeles Times is rolling out new digital products around the Olympics, including a daily newsletter dedicated to Olympics coverage, a live blog, interactive maps, and trackers on Southern California athletes at the Games and medals (all of which can be sponsored by advertisers). The Los Angeles area "produces a tremendous amount of Olympics athletes and is a hotbed for training," said Iliana Limón Romero, deputy sports editor at the Los Angeles Times. "We are tapping into that connection."
Rather than write about "every single event in minute-by-minute detail," SI will focus coverage on "things that people won't be seeing on TV," Cannella said. However, the coverage plans he described — "an analysis of who performed well, a feature story about athletes you're seeing on TV, and context to the performances you're watching," Cannella said — sound very much oriented around what people will be seeing on TV.
Or what they will be seeing on a connected TV. NBCUniversal — which holds the U.S. broadcast rights to the Olympics and announced it had sold $1.25 billion in national advertising for the Tokyo games in March 2020 — plans to use the Games to attract more audiences to Peacock, the streaming service it launched nationally last July. On June 23, the Comcast-owned media conglomerate announced that it will stream popular Olympics sporting events — including men's and women's gymnastics, men's and women's track and field and men's basketball — live on Peacock. Gymnastics and track and field will stream for free, but viewers will need a Peacock premium subscription to watch basketball coverage live.
Sponsorship shifts
The uncertainty around this year's Olympics has also affected publishers' businesses and how they are handling sponsorship deals around Olympics content. Olympics-related ad spending is down compared to previous Games, pushing publishers to count on other sports to make up the difference.
The "levels of advertising" at SI "are not at pre-pandemic levels," said Danny Lee, Sports Illustrated's publisher. He anticipates improvements in ad spending into the summer and fall, with the football and baseball seasons gearing up. While ad spending around the Tokyo Games won't compare to previous Olympics seasons at SI, it is a "consistent improvement" coming out of last year, he said. "This Olympic platform will probably be the best platform that we've had since the pandemic started," Lee said.
Advertisers like Toyota were scheduled to sponsor 2020 Olympics content at SI, and will continue to support SI's 2021 Olympics coverage, in addition to other print and digital sponsors, said Lee. SI's Olympics preview magazine issue, which goes on sale July 8, will have the most ads sold year to date, according to Cannella.
However, other advertisers have been wary of committing to sponsor Olympics coverage, leading publishers to make compromises.
For example, the L.A. Times wanted to produce video segments on Southern California athletes going to the Olympics, but it did not receive enough upfront ad commitments, so instead, they created Olympics trackers, which was less of a production lift for staff, according to Myra Marayag, vp of partnerships at the L.A. Times.
Now, rather than pitching advertisers specifically on its Olympics content, the L.A. Times is tying that coverage into its overall sports portfolio, said Marayag. "We've been reaching out to partners, and saying: here's how we're adapting to every changing landscape with the Olympics… If things change beyond our control, we can allocate funds to other areas of sports coverage," she said. — Sara Guaglione
What we've heard
"I wish they would just do it. Stop just — excuse me — dicking around the whole industry. Let everybody get to a new normal. It's hard to strategically plan this way."

— Publishing executive on Google's heretofore fuzzy timeline for disabling third-party cookies and slow rollout of cookie alternative FLoC
Subscribers as subscriber acquisition tool
Metered paywalls and lookalike targeting can be fine subscriber acquisition tactics, but don't sleep on simple word of mouth.
This week The New York Times rolled out a program for its existing subscribers to help the publisher recruit new customers. Each month, a subscriber will be able to "gift" 10 articles to non-subscribers to circumvent the site's paywall. The shared links, which are unique to each subscriber, are live for only 14 days, but anyone given access to the links will be able to read the article for free. This means if a subscriber shared their link on Twitter, it could be read by hundreds or thousands of people during that two-week period.
"We really believe subscribers are advocates for the Times and over time, our access model has made it a little bit more difficult for subscribers to start conversations around our journalism in the form of article sharing," said Anna Mancusi, product director at The New York Times.
Other publishers have similarly enlisted subscribers to build up their overall subscriber bases. In 2016, The Wall Street Journal tested a program for subscribers and WSJ staffers to give non-subscribers 24-hour free access to shared articles. In the past, The Information had similarly allowed subscribers to share articles with non-subscribers, though it's unclear where that program stands currently.
More recently, publishers are offering subscribers the ability to give subscriptions and free trials to friends or family with the purchase of their subscription, but not individual articles.
The Information gives its subscribers five free 30-day subscription trials to share.
The Atlantic gives its premium members, who pay $100 for one year of the magazine and website, a free, year-long digital subscription, which is priced at $50.
The Washington Post has a similar member benefit for its premium digital subscribers who pay $15/month the ability to share one $100 year-long digital subscription with another reader, as well as one 30-day digital pass per month to share.
In addition to potentially winning over new subscribers, the subscriber perk has the bonus benefit of possibly adding registered users to publishers' first-party databases, according to Mancusi. She said that was not the intention when creating the product, though.
For the gifted articles, anyone clicking on these links will also be asked to register, though it will not be a required step, she said. The Times has over 100 million registered users, according to the company, with an average weekly audience in the first quarter of 2021 of 76 million.
Once a publisher has access to that new reader's email, however, they are given an insight into exactly what can trigger this person into becoming a loyal reader, said Kerel Cooper, chief marketing officer at email marketing company LiveIntent. By knowing which emails are being opened, publishers like the Times can determine who needs more engagement to make the conversion into a subscriber and what type of content, in particular, they are interested in.
"Non-subscribers who come to our site from the link that we shared with them are more likely to start a relationship with us by registering compared to folks who arrive on site from other avenues. There's something powerful in peer-to-peer sharing," said Mancusi. — Kayleigh Barber
Numbers to know
3: Minimum number of days per week that The New York Times expects its employees to work from the office starting in September.
21%: Percentage of people in the U.S. who paid for any form of online news in the last year.
1.12 million: Number of people who subscribe to The Economist, an increase of 90,000 subscribers in the past year.
3 questions with BuzzFeed News's Mark Schoofs
A little more than year after Mark Schoofs took the reins from Ben Smith to be editor-in-chief of BuzzFeed News, the news outlet nabbed its first Pulitzer Prize on June 11 for an investigation into China's detention of hundreds of thousands of Muslims by reporter Megha Rajagopalan and contributors Alison Killing and Christo Buschek.
A Pulitzer Prize-winning investigative reporter himself, Schoofs acknowledged that social and celebrity news, as well as cultural reporting, continue to be parts of BuzzFeed News' journalism. But investigative work, like the Xinjiang series or Krystie Lee Yandoli's reporting on the toxic work culture at "The Ellen DeGeneres Show," is "at the heart of what we do," he said.
The interview has been edited for length and clarity. — Tim Peterson
When you joined BuzzFeed News, you said in an interview with Annenberg Media that you want the outlet to "lean harder into the biggest stories of the day, be more focused and deliberate about the choices that we make, the stories that we go after, and use the full power of the newsroom in a more coordinated way." What have you done to put that into practice?
It is certainly my sense that we do more collaboration now than we ever have done. We are mighty but small, so we cannot afford to not collaborate because we don't have anybody to waste. Second, we created an inequality desk, which has done absolutely terrific work on a whole variety of subjects, everything from how Black Capitol police felt during the January 6 insurrection to incredible stories on hate crimes against Asian-Americans. And we really like to leap into the news, where we can bring a reporter's expertise and sourcing and knowledge to bear at a moment. We've been doing more of that.
Are there any new areas of focus for you this year in terms of coverage, or areas that you particularly looking to grow coverage in?
We just hired two new politics reporters, and so we're looking to grow the way we cover politics in particular. We're interested in this moment when not just a policy or 10 policies are under discussion but the very essence of democracy and whether everybody's vote will be counted hangs in the balance. We're very interested in covering race and particularly racism. We're very interested in and are doing great coverage of white nationalism. We are continuing to look at fresh ways into inequality, fresh ways into covering the largest tech companies and their influence on American life. And we are continuing to cover the greatest human rights violation in the world at the moment, which is the genocide of Muslim people in Xinjiang.
You mentioned the equality desk and the coverage of race and racism. What all are you doing at BuzzFeed News to improve internally when it comes to the level of diversity, equity and inclusion inside your newsroom?
There are three main things I focus on every single day. One is the journalism; the second is diversity; and the third is making sure that we're financially in a good place. On diversity, we now have a phenomenal program. When we go to hire, we almost always now are engaging a journalist of color with deep networks to act as a headhunter. We're not hiring some fancy firm with a shingle out but that doesn't really know journalism. We're hiring actual journalists of color, who have fantastic and extensive networks in the business, to help us surface talent that — despite all of our outreach to all of the different groups, tweeting and everything else — we somehow might miss. And we call people who we know from past searches or from just reading and being people who are aware. We call them and say, "Hey, we have this position open. Would you be interested in applying? Or do you know anybody who would be interested in applying?" And we have a really sophisticated interview process, which involves people from across the newsroom. Quite frankly, it's a lot of work.
What we've covered
Digiday Guide: Everything you need to know about Gen Z's media consumption habits:
Despite being a growing force on the internet, Gen Z remains an enigma for many media companies and brands.
Video is critical for publishers and marketers to introduce their brands to this generation.
Read more about Gen Z here.
Nielsen studies show 'light' listeners make up nearly half of podcast audience:
An increase in light podcast listeners indicates a lot of people are dabbling into audio-based news and entertainment.
Comedy is the most popular genre of podcasts, as of May 2021.
Read more about podcasting here.
Publishers have checked out on platforms:
Outside of Facebook, no platform was described by more than a third of publishers as valuable for driving revenue.
Other than Instagram, no platform was described by more than half of publishers as valuable for building a brand.
Read more about publishers here.
How GNI Startups Boot Camp is giving journalists the tools for media entrepreneurialism:
The Google-provided virtual online course is meant to give 24 journalists the tools to form their own media companies.
The boot camp is opening up for its second cohort, which will begin on Sept. 7.
Read more about GNI Startups Boot Camp here.
How publishers are handling the Juneteenth holiday this year:
Some publishers designated Juneteenth as an official holiday for all staff, while others told employees they can use their extra PTO days.
Media companies also produced special coverage and programs to commemorate Juneteenth.
Read more about Juneteenth here.
What we're reading
How Jonah Peretti plans to turn BuzzFeed into a media conglomerate:
2021 is setting up to be a big year for BuzzFeed, which is looking to get bigger, according to The Information. After closing its acquisition of HuffPost in February, the company is reportedly looking to go public via a SPAC IPO and use the money raised from the offering to purchase Complex Networks. The acquisition is supposed to further boost BuzzFeed's burgeoning commerce business and push its expected 2021 revenue past the likes of Vox Media and Group Nine Media.
Why The New York Times lost out on a GameStop movie deal:
ViacomCBS's Paramount wanted to adapt reporting about the GameStop stock market fiasco from The New York Times' Nathaniel Popper into a movie, but the publisher effectively squashed the opportunity because it wanted to negotiate its own deal, according to The Daily Beast. The situation is another example of how content ownership is becoming an increasingly fraught issue as media companies look to take a more active role in how their journalists' work is adapted into movies and TV shows.
Why a UNC donor opposed Nikole Hannah Jones receiving tenure:
The University of North Carolina at Chapel Hill donor and newspaper publisher Walter Hussman didn't want Nikole Hannah-Jones to receive tenure because…of reasons that sound like a bunch of BS. In a piece ostensibly about journalistic objectivity, NPR's David Folkenflik lets the facts of the matter reveal that journalistic objectivity doesn't really seem to be the reason that Hussman — whose newspapers' editorial boards had supported former President Donald Trump — didn't want the person behind "The 1619 Project" to be a tenured professor at the journalism school bearing his name.
This article has been updated to reflect that Yahoo Sports is sending seven people to cover the Olympics.
https://digiday.com/?p=418975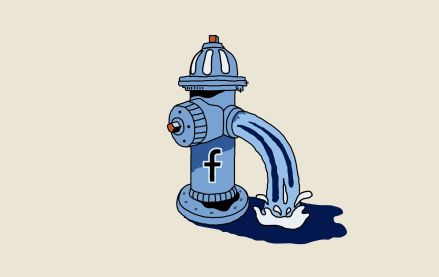 October 4, 2023 • 5 min read
•
•
Publishers are still feeling the effects of a change Facebook made in May that caused a steep decline in referral traffic. Nearly four months later, publishers aren't sure when — or if — that traffic will come back.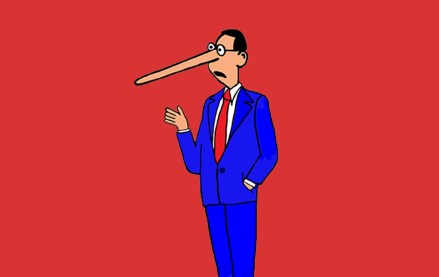 October 3, 2023 • 7 min read
•
•
A new definition for MFAs is available but the vague nature of the guidelines is leading to a lack of standards that might prevent adoption.
October 2, 2023 • 1 min read
•
•
The publishers who attended DPS were focused on the potential upsides of applying the technology to their operations while guarding against the downsides.