How publishers are handling the Juneteenth holiday this year
June 18, 2021 • 5 min read
•
•
Ivy Liu
This year a range of publishers are observing Juneteenth, which became a federal holiday when U.S. president Joe Biden signed a bill into law yesterday. The day commemorates the end of slavery in Texas, and became a more widely honored holiday last year following the focus on racial injustice after the murder of George Floyd. However, not all companies are handling the June 19 holiday in the same way.
Some publishers — including Vox Media, BuzzFeed, Group Nine, G/O Media, Meredith Corp., Condé Nast as well as Digiday Media — have designated Juneteenth as an official holiday for all staff and, since Juneteenth falls on a Saturday this year, are giving employees the day off today. All of those companies observed the holiday last year as well. Others — like The New York Times, The Washington Post, The Los Angeles Times and Vice Media Group — have told employees they can use their extra PTO days to commemorate Juneteenth.
Vanessa De Luca, who became editor-in-chief of G/O Media's Black news and culture-focused brand The Root in April, said it's "incredibly important for companies to observe this holiday in particular, because it has such meaning for the Black community, and it's a time for celebration."
However, she called the day "bittersweet," because "there is still a lot of work to be done," such as dealing with systemic racism and teaching critical race theory. "It's fine [for companies] to give a holiday, but what else are you doing to back that up? What other ways are you supporting the efforts that people are making to fight for equity in this country?" she said.
How companies are observing
Staff at BuzzFeed were sent a memo from the company's chief people officer Katie Sitter with information on "the meaning and history of this day." It listed a number of ways employees can celebrate and commemorate the day, such as various educational resources, links to local events and Black-owned businesses and charities that staff can support.
For publishers like The New York Times, The Washington Post, The Los Angeles Times and Vice, the day is not an official holiday. Instead, these companies have added additional flexible paid days off in 2020 or 2021 that employees can use at their own discretion. Most of the spokespeople at these companies told Digiday that management is "encouraging" staff to take a day off on June 18.
Last year, The New York Times Company added an "Observance Flex Day," a paid day off that can be used on Juneteenth, Indigenous Peoples' Day, Veterans Day "or another day of significance to our employees," a spokesperson said.
As part of The Washington Post's diversity and inclusion initiative announced last June, employees were given two extra personal days each year to "use at their discretion," such as for days of cultural, religious or "personal significance," according to a spokesperson. The Post is doing the same this year. Vice also gave two extra floating holidays to employees this year. An all-staff memo sent from HR on June 16 suggested U.S. employees could use one of these floating holidays to celebrate Juneteenth early on Friday.
The Los Angeles Times did not observe Juneteenth last year. Last summer, the company announced that it would give employees an extra paid "cultural day off" to use in 2021. Employees "are encouraged to use" it to observe Juneteenth, or another day of "personal significance," a spokesperson said.
"I think it's great that the Los Angeles Times offers a flexible cultural day off that allows employees to pick the day that means the most to them," said Iliana Limón Romero, deputy sports editor at the Los Angeles Times. "We're a multicultural newsroom that continues to push to better reflect Los Angeles and that means our staff members have varying holidays that mean the most to them," she added. Romero said she "can see how some might think that approach doesn't prioritize Juneteenth enough," but noted that employees at the sports team alone have used the floating holiday to mark Juneteenth, César Chávez Day and Eid al-Fitr, due to the diversity of their staff.
How companies are commemorating
Media companies are also producing special coverage and programs to commemorate June 19. The Root, for example, had a week of coverage around Juneteenth, such as a video featuring "On Juneteenth" author Annette Gordon-Reed explaining the meaning of the holiday. Group Nine's Employee Resource Group (ERG) for Black employees hosted a Juneteenth jeopardy and happy hour, and its titles NowThis, PopSugar and Thrillist have all published a variety of content dedicated to the holiday.
The New York Times hosted a Juneteenth virtual event celebration on Thursday evening, part of its multimedia Black History Continued series, which launched in February 2021 to explore important moments and figures in Black culture.
Vox Media's Diversity, Equity, and Inclusion team and its ERG dedicated to Black employees and their allies are hosting internal and external events and sharing anti-racism resources. Events include an internal book club dedicated to "On Juneteenth" and a live recording of the Vox Conversations podcast about the day, featuring Dr. Ibram X. Kendi.
The Washington Post added programming to its "Race in America: History Matters" live event series, featuring conversations around the significance of the day, the 1921 Tulsa Race Massacre and the impact of the racial wealth gap on Black communities. The Post also published on Thursday an interactive package documenting the progress of emancipation across states, with archival photos, personal accounts and links to The Post's coverage.
The Los Angeles Times' news, Washington, D.C., op-ed, entertainment and sports departments have rolled out stories and commentary around Juneteenth this week, Romero said. It's a mix of coverage of national legislation about the holiday, events people can attend and figures in Los Angeles discussing what the day means to them.
Condé Nast's titles from Condé Nast Traveler to Bon Appétit are also covering the day, with stories like "This Juneteenth, Houston Activists Are Shining a Light on the City's Black History" to recipes for celebratory beverages.
https://digiday.com/?p=418562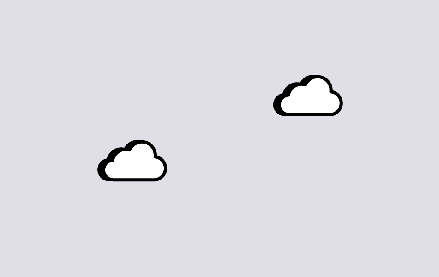 November 29, 2023 • 6 min read
Reducing carbon emissions from the digital ad ecosystem is an important priority, but various players are skeptical that much can — and is — being done to practice sustainability.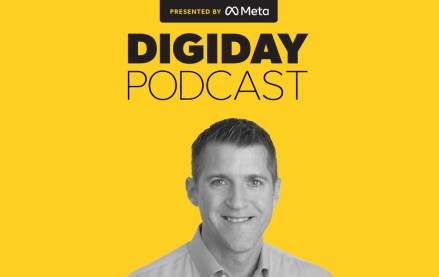 November 28, 2023 • 4 min read
Google's vp of global ads is confident that cookies will be gone from Chrome by the end of next year, despite all the challenges currently facing the ad market.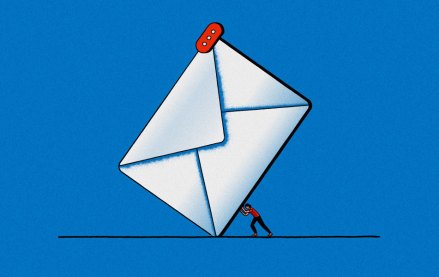 November 28, 2023 • 6 min read
Some email newsletter platforms' click-through rates are actually click-to-open rates, which are measured against the number of emails opened rather than the emails sent. But buyers seem to prefer it that way.