Media Briefing: How publishers are pushing podcasts to new audiences
April 15, 2021 • 13 min read
•
•
This Media Briefing covers the latest in media trends for Digiday+ members and is distributed over email every Thursday at 10 a.m. ET. More from the series →
In this week's Media Briefing, media executives share their podcast promotion and programming strategies.
Publishers push for podcast plays
Burner emails could render email-based identity tech useless
Media company community
DraftKing's media ambitions, The Wall Street Journal's identity crisis, Google's secretive ad program and more
Publishers push for podcast plays
Last spring, the podcasting industry did not appear to be heading into a boom time. But a year later, with listenership growing and advertiser interest solidifying, publishers are presented with a welcome problem: How to convince more people to spend more time listening to podcasts.
While the number of people listening to podcast has grown over the past year, there remains a sizable percentage of the population who have never listened to a podcast, which poses an opportunity for publishers to identify how to program and promote their shows to win over those people. "We're still in this amazing phase where we're just not connecting with nearly enough people," said Steve Raizes, svp of podcasts at ViacomCBS.
The key hits:
Podcast listening has rebounded since last spring.
However, while the number of people listening to podcasts is growing, it remains a minority of the U.S. population.
To attract more listeners, publishers are putting out more shows, including shows focused on specific topics and audiences, as well as pulling more promotional levers.
The past year has turned out positively for the podcasting industry. The fear over whether people would continue to listen to shows when they were no longer commuting to work or school turned out to be unfounded. While listenership did drop initially, it quickly recovered.
"Initially when COVID set in, podcast listenership across the board took a big dip. But by June, we were back to pre-COVID listenership levels," said Rachel Reed, associate director of innovation at Meredith.
The rebounding listenership has coincided with a rise in advertisers' interest. "Podcasting is no longer a nascent medium," said Alex Geisler, director of investment at Mindshare. To that end, she said that "a lot of advertisers have an audio strategy today and think of podcasts as part of their holistic media mix as opposed to an afterthought, which was not necessarily true when people were planning [their advertising strategies] a year ago." The amount of money that advertisers spent on podcasts in the fourth quarter of 2020 was 11% higher than the amount spent in Q4 2019, according to MediaRadar, which did not disclose the actual spending amounts.
However, despite podcasting's increasing popularity, a majority of people in the U.S. are not regular podcast listeners. In 2020, 37% of the people in the U.S. who were at least 12 years old listened a podcast in the preceding month, according to Edison Research. That share is projected to tick up to 41% in 2021, which equates to an estimated 116 million people, but remain shy of the 68% of people who will stream any kind of audio — including music and online radio broadcasts — this year. As the podcasting audience grows, it is also becoming more diverse: 43% of monthly podcast listeners in 2021 are not white, compared to 37% in 2016 and 32% in 2011, per Edison Research.
In other words, publishers producing podcasts still have some work to do to attract a larger and more diverse cohort of people to tune in to their shows. And so they are rolling out more of them, including shows aimed at more specific audience segments, as well as pulling on new levers to put their podcasts in front of non-podcast listeners.
More shows
Slate, which premiered its first podcast in 2005, plans to debut four new shows by the end of this year to bring its total number of active podcast series to 23 shows that are a mix of weekly and twice-weekly recurring series and seasonal shows. The publisher is also slated to roll out two seasons of its flagship narrative podcast "Slow Burn," whereas in the past it had only released one season per year, said Gabriel Roth, editorial director of audio at Slate.
Slate's podcast slate may seem excessive considering how crowded the podcasting market appears to be. However, for as much as it may seem like anyone with a microphone, closet and bedsheet has their own podcast, the podcasting market is not actually so saturated. According to digital audio agency Amplifi Media, only 36% of the 2 million podcasts listed to on Apple's podcast platform have released at least 10 episodes, as of April 2021.
More narrowly focused shows
OK, so there may not necessarily be 2 million active podcasts on the market. But 720,000 shows, by Amplifi's math, is still a lot for any one show to stand out. That's why publishers are looking to put out more with a specific focus, topic or audience segment. "Most podcasts that succeed are niche," said Raizes, noting that ViacomCBS plans to produce more "mission-based" podcasts that are oriented around social causes.
Meredith implemented this more specialized show strategy with Parents' "That New Mom Life" podcast that premiered in February that is designed as a week-by-week guide for moms through the first three months after a baby is born. "Really niche, targeted content is where you can resonate with certain audiences," said Meredith's Reed.
In another example of a publisher producing a podcast aimed at a specific audience, Vox Media debuted in January "Chicano Squad," a narrative show about Latinx police officers in Houston during the 1970s. The publisher worked with the immigrant advocacy non-profit organization Define American to promote the show to Latinx listeners. "The point is not to reach everyone, but to reach the right people for a particular show who we think will be especially interested in our content, and let them spread the show even wider," said Nishat Kurwa, vp and executive producer of audio at Vox Media, in an email.
More promotion on non-podcast properties
Pitching a podcast to existing podcast listeners is a tried-and-true tactic among show makers. It's why there are so many podcast networks that have emerged and continue to fold in other podcast producers, as most recently happened with Vox Media's acquisition of Cafe Studios, which produces former U.S. attorney Preet Bharara's podcast. Meanwhile, podcast distribution platforms like Spotify continue to roll out new ways to spotlight podcasts, like the "Top Podcasts" and "Top Episodes" charts that Spotify announced on Apr. 14.
But there remains that 43% of people in U.S. who are at least 12 years old and have never listened to a podcast, per Edison Research. Publishers continue to try to win over this crowd by pushing out links to their podcasts on their social accounts and embedding audio players on their websites. But they are also getting more tactical with this off-platform promotion.
For example, Slate is "increasingly" converting the contents of its podcasts into what it presents as a regular article on its site with a normal headline that does not call out its association to the corresponding podcast. The publisher still embeds an audio player at the bottom of the article for people to listen to the related episode, so the approach is meant to attract people by topic rather than medium. "That gives those things a kind of lift and reach that we don't see from the default 'here is a new episode of our podcast, check it out' kind of pages," Roth said. — Tim Peterson
Confessional
"I'm already sick of discussing NFT stuff. We did one, and it's another instance where we're just like vultures trying to make a quick buck and profit off a culture we don't have anything to do with."

— Media employee on publishers' NFT ploys
Burner emails could render email-based identity tech useless
There are several reasons publishers are leery of investing in email-based identity technologies, but there's one thing that could render it useless. Burner emails. If more people use apps that create fake one-time email addresses, it could create serious roadblocks to the effectiveness of identity tech.
Think of a burner email the way you might a burner phone used to evade police surveillance. Apple allows people to hide their email when using its Sign in with Apple feature by sharing an Apple-generated address instead of a person's actual email address. Sites from LifeWire to Wired advise readers to try out apps that generate one-time emails and enable email verification for use when registering for sites or creating accounts for deals. The ease of using fake emails varies. Apple's tool takes care of things with the click of a button, whereas other tools like Burner Mail take more effort to set up and can require payment after a number of uses.
As more websites ask people to supply an email address to create an account — whether it be to build first-party data connections or to enable identity tech to find matches to people advertisers want to reach — some execs in the digital ad and publishing worlds say it's only a matter of time before email addresses lose their effectiveness as the data keys to establishing identity. Put simply, fake email addresses can't be matched to real ones, rendering email-based ID tech useless. It's unclear how pervasive the use of fake email addresses is (which seems to be part of the point in using them).
One publishing exec who asked not to be named said they expected this to become a hurdle for identity tech because people will seek out ways to circumvent tracking. "If emails become a major tracking mechanism, we're going to see a growth in offering of single-origin emails," the exec said. — Kate Kaye
Numbers to know
732 million: Number of people who use TikTok each month around the world.
-16%: Percentage decline in BuzzFeed U.K.'s revenue in 2020 compared to 2019.
$75 million: Amount of money that ad tech firm GumGum raised in a funding round that valued the contextual ad specialist at nearly $700 million.
Media company community
The life of the independent creator can be lonely, so some are starting to explore ways to add more community to their efforts.
Earlier this week, Casey Newton, the former Verge staff writer who now writes the newsletter Platformer, announced he was launching Sidechannel, a subscriber-only Discord server where Newton and other A-list digital journalists will hold court, recreating the sassing, snarking fun that reporters have on Slack while they should be working. One half of Sidechannel will focus on links that Newton shares with readers, the other will be filled with content gathered up by his copilots, including ex-BuzzFeeder Anne Helen Petersen and former Bloomberg reporter Eric Newcomer. Users can submit links or suggestions or comments, and over time, lots of other experiments will be conducted.
Newton's dream for Sidechannel is that it becomes a place where professionals from "policy, communications, and the c-suite pile into Sidechannel whenever there's major platform news, and we pick it apart together in ways that make us all smarter."
What it becomes in reality is TBD, but it will be instructive, the first of many experiments among independent writers hoping to build something bigger than the exchange of money for content.
"Building community" is something large publishers have talked a lot about for almost two decades. Given the industry's success rate, the process seems more alchemical than scientific: For every Awl or Gawker or Defector, there is a Quartz, which pivoted away from a community focus for its membership product, or even a New York Times Cooking, which recently washed its hands of a Facebook Group it lost control over. Newton is cognizant of this possibility — what he does to guard against it will be worth watching. — Max Willens
What we've covered
The New York Post has started personalizing its commerce content recommendations:
The New York Post has started placing on its pages a shopping widget filled with posts from its commerce team.
Of the people shown the widget, 8% to 10% click on it, and 1% to 2% click to purchase a product.
Read more about The New York Post here.
Publishers adopt new tactics to gain essential face time with clients:
Sales teams are using outdoor settings, like golf courses and sidewalk cafes, to meet with clients.
Questex will host an in-person event next month to put its salespeople in rooms with clients.
Read more about publishers' client meetings here.
The Washington Post staffs up in Asia and Europe to relieve pressure from U.S. breaking news teams:
The publisher is launching breaking news hubs in London and Seoul this summer.
The hubs will ensure The Post has reporters in different time zones to cover breaking news stories wherever they happen as soon as they break.
Read more about The Washington Post here.
LiveRamp is name-dropping Macy's, and its money, in pitches to publishers:
The identity tech firm is touting advertiser deals to convince publishers to adopt its identity technology.
Publishers say the pitch is falling flat, though.
Read more about LiveRamp's pitch here.
Companies persist with fingerprinting as a workaround to Apple's new privacy rules:
To sidestep Apple's in-app tracking crackdown, some companies are using a version of fingerprinting — server-to-server fingerprinting — that's harder to track.
Publishers and advertisers will be able to infer whether companies are doing tracking and targeting that should be otherwise impossible following Apple's anti-tracking change.
Read more about fingerprinting here.
Google curbs publishers' commerce plans with a product reviews update:
Google's Apr. 8 update changes what kinds of commerce content will rank highest in search results.
The change will prioritize product reviews that feature information gathered first-hand over aggregated reviews.
Read more about Google here.
Vice is finally entering the affiliate space, but is drawing a firm line between edit and commerce:
Vice is creating a dedicated affiliate business that will sit outside its editorial team's purview.
The four-person affiliate vertical is called Rec Room.
Read more about Vice here.
Why some publishers worry identity tech could slow down their sites:
Publishers fret that an overload of identifiers on their sites could affect their page-load speeds and search rankings.
It's possible that replacing third-party cookies with cookie-replacing IDs could net out to faster page loads, however.
Read more about publishers' identity tech concerns here.
What we're reading
DraftKings sets its sights on media acquisitions and content deals with new hire:
DraftKings' hire of former Verizon executive Brian Angiolet as the company's first chief media officer signals a shift in strategy to more media acquisitions and content partnerships to drive customers to its sportsbook, where people can gamble on various sports competitions, according to an Axios report. DraftKings has already acquired VSiN, a sports betting TV and streaming channel, and signed deals with publishers like Bleacher Report. It reportedly could be eyeing Action Network, a digital sports betting publisher, next.
Friction at The Wall Street Journal as its newsroom and leadership struggle for a future identity:
The New York Times lays out a big challenge for The Wall Street Journal: not a revenue problem, but an audience one. Older white men continue to make up the largest segment of the Journal's readership, a threat to the future of the publication. An internal innovation team and a group of almost 300 newsroom employees are pushing for change. A "Content Review" report released last July urged Journal leadership to attract more women, people of color and younger professionals by focusing on topics such as climate change, social media trends and income inequality and featuring more diverse figures in stories. It was met with little fanfare. One thing's clear: something's gotta give.
Google kept a secret from publishers, and a Texas lawsuit claims it raked in revenue from it:
An antitrust lawsuit in Texas has revealed that Google had a secret: it was allegedly using data from past bids in its digital ad exchange to give its own ad-buying platform an advantage over competitors — and didn't tell publishers, who were selling ads through Google's system. "Project Bernanke," as it was called, generated hundreds of millions of dollars in revenue for the company annually. According to The Wall Street Journal, Google acknowledges the existence and inconspicuousness of the program, but says there was no wrongdoing.
Journalists dish on what it's really like to be BIPOC in the media:
Columbia Journalism Review puts a spotlight on "Diversity Hire," a conversational podcast hosted by Kevin Lozano, an associate literary editor at The Nation, and Arjun Ram Srivatsa, an animator for Condé Nast. The podcast invites guests every week to dish on what it's really like to be a person of color working in the media, amid corporate missteps and flippant promises to increase diversity in the industry (the podcast was borne during the controversies at Bon Appétit and The New York Times last year).
How a nonprofit politics-and-policy news org rose to national prominence:
Poynter takes an inside look at The 19th, a nonprofit online news organization devoted to covering politics and policy through a gender lens, with a focus on women from marginalized communities, and how it's ripe for growth at a pivotal moment in social justice history. Founded by CEO Emily Ramshaw and publisher Amanda Zamora, The 19th was the first national news outlet to write about the shooting of Breonna Taylor by police in Kentucky.
https://digiday.com/?p=410859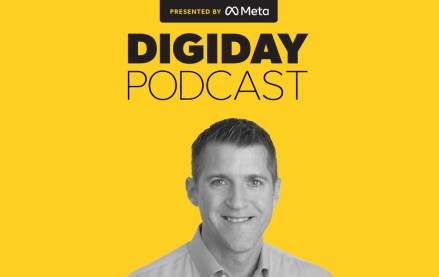 November 28, 2023 • 4 min read
Google's vp of global ads is confident that cookies will be gone from Chrome by the end of next year, despite all the challenges currently facing the ad market.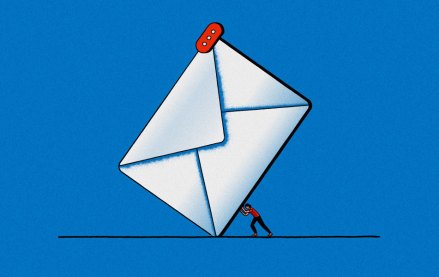 November 28, 2023 • 6 min read
Some email newsletter platforms' click-through rates are actually click-to-open rates, which are measured against the number of emails opened rather than the emails sent. But buyers seem to prefer it that way.
November 24, 2023 • 5 min read
Publishers' events businesses picked up pretty significantly during the back half of this year — and they will focus on sustaining that lift into 2024, according to Digiday+ Research.