Media Briefing: As supply chain issues threaten stock and shipping disruptions, publishers see opportunity — and more work
October 28, 2021 • 12 min read
•
•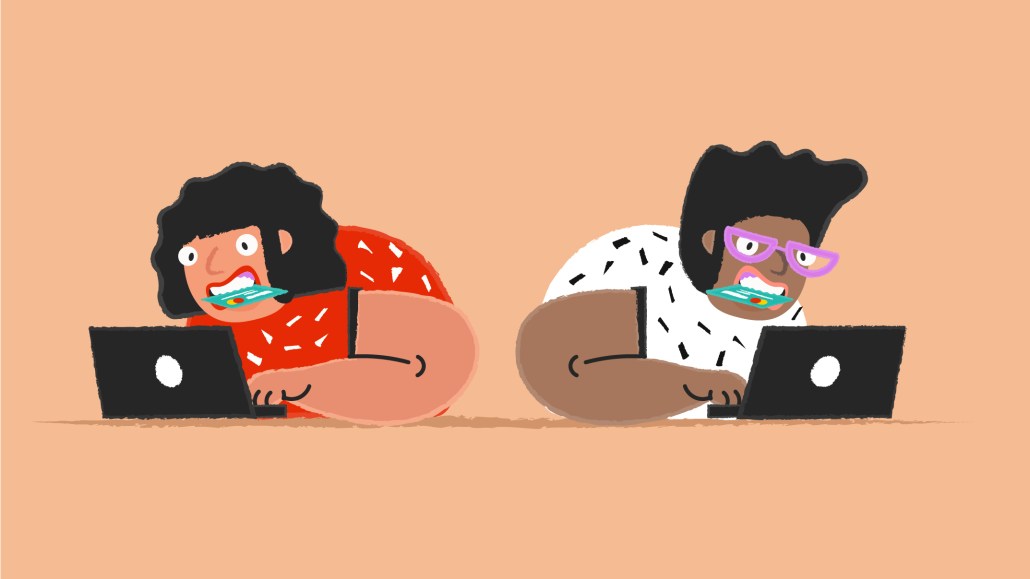 Ivy Liu
This Media Briefing covers the latest in media trends for Digiday+ members and is distributed over email every Thursday at 10 a.m. ET. More from the series →
In this week's Media Briefing, media reporter Sara Guaglione looks at how companies' supply chain challenges are affecting publishers' commerce businesses heading into the holiday shopping season.
The upside of sell-outs
Digiday's guide to blockchain
The podcast ad network effect
The Facebook Papers, Rolling Stone's diversity issues, the L.A. Times' "meme team" and more
The upside of sell-outs
The key hits:
Publishers that specialize in recommending products to buy are saying supply chain issues could present an opportunity: to help guide readers to the items they want to purchase but are hard to find.
But it will also mean more work for editorial teams this holiday season to keep affiliate businesses on track, by updating articles when items go out of stock and switching links to different retailers when necessary.
Future PLC and The New York Times Company's product review site Wirecutter have tools in place to alert staff when a product goes out of stock. Others like New York Magazine's shopping site The Strategist, BuzzFeed and BDG's site for dads Fatherly rely on editorial teams to update content.
A challenged supply chain is not an obvious selling point. And yet it's provided a new pitch for publishers' commerce businesses.
Publishers like BuzzFeed, BDG's Fatherly, New York Magazine's The Strategist and The New York Times Company's Wirecutter are using this holiday shopping season's stock shortages and shipping delays to solidify themselves as service providers to shoppers. Beyond their regular aim of helping people find the ideal gifts to get, this year the outlets are working to help people to detect which products can even be had.
"It's a challenge for anybody recommending products and services if people can't buy them," said Jason Webby, chief revenue officer for North America at Future PLC, which owns properties like Tom's Guide, Tech Radar and Marie Claire. "We are here to be that guide for them, when it gets tough. If it's hard to get, that's when people need us more than ever."
The five publishers Digiday spoke to have already published articles informing shoppers of the supply chain issues — explaining to readers why there are shipping delays and stock shortages right now, how it will impact them and how they can prepare for holiday shopping this year. In a sign of the times, Fatherly's annual list of new toys addressed the supply chain issues in its intro, and nearly every toy has an alternative option with the tagline: "Sold out? Don't panic!"
How publishers track recommended product inventory — and how they are responding to stock issues
Future PLC has a proprietary tech stack called Hawk that does a lot of work for them. Editorial, commerce and audience teams can look at product inventory in real time and are notified when items are going out of stock. Editors can update stories accordingly, Webby said.
Wirecutter built a proprietary platform to manage a database of all the products it has recommended and it flags when a product goes out of stock, said Leilani Han, director, business development & partnerships at Wirecutter. Wirecutter also gets inventory information from retailers on products that are in high demand or at risk of going out of stock, she said.
Wirecutter's commerce operations team — a group of three under its business development team — is primarily responsible for keeping track of and updating affiliate links as inventory changes, Han said. (Its editorial staff is not involved in affiliate linking, she added.) Wirecutter conducts daily checks on trending articles, as well as regular checks on top evergreen and seasonable shopping guides, Han said. If a product is discontinued or experiencing severe shortages, the editorial team will add an update box at the top of the article to flag this to readers and occasionally will share the other products they are testing. "Both of these tactics allow us to communicate alternative options to readers when we're between updates," Han said.
The other publishers Digiday spoke to rely on editorial staff to check content manually. Editorial teams regularly check posts that are driving a lot of traffic to ensure links are live, prices are consistent and items are available, editors at The Strategist, BuzzFeed and Fatherly said.
BuzzFeed's retail partners also flag when items are low in stock, said Jessica Probus, executive director of BuzzFeed.com. If that happens in a popular gift guide, the BuzzFeed team can replace it with a product that is available or switch the retailer. "All bets are off in terms of how much we will have to do that" this holiday season, Probus said.
Fatherly publishes an annual list called "The Very Best New Toys." Within a week of its release this year, a handful of toys on the list were out of stock, said Tyghe Trimble, editor-in-chief of Fatherly.
Holiday shopping content will suggest more virtual options, and may come earlier
To get ahead of shipping delays, some publishers are rolling out holiday shopping content earlier than normal. The Strategist, which typically rolls out its holiday gift guides starting in early December, will begin publishing them in early November this year, according to a spokesperson. Fatherly published "The Very Best New Toys" list on Oct. 18, two weeks earlier than usual, Trimble said.
But Wirecutter and BuzzFeed are sticking to their usual timelines. Probus thinks it's "not realistic for most people" to shop for the holidays early, especially for those that might not have the budgets for it yet. "We have to understand that the consumer can't change shopping habits because of these issues," Probus said.
A good way of getting around the headaches of holiday shopping this year seems to be recommending gifts that don't have to physically arrive before Christmas, such as virtual gifts like subscription services and gift cards. The Strategist has "seen a higher appetite and interest for these types of gifts" among its readers since the onset of the pandemic, said Maxine Builder, editor of The Strategist. This month, The Strategist updated its roundup of subscription boxes, and will roll out more content around virtual gifts through the end of the year, Builder said.
Fatherly developed a gift guide dedicated to programs and games you can download on a device. It's "a way to side-step supply chain issues entirely while still offering great gifts," Trimble said.
Supply chain issues = more work for editorial teams
All five of the publishers Digiday spoke to suggested this holiday season will mean more work for the teams overseeing shopping content. Webby joked about more sleepless nights. Editors at Fatherly, BuzzFeed and The Strategist said their editorial teams will be checking content and links more often.
BuzzFeed will include shipping information in most of its gift guides this year. "It will take more time, but that is the work our affiliate team has to do, and research ahead of time," Probus said. "It's a multistep process to make sure everything is updated," she added.
Some Wirecutter-recommended products have already been impacted by supply chain issues, and Han is anticipating Wirecutter won't be able to promote some key products. As a result, the Wirecutter team is establishing relationships with different retailers to have more options for readers "when inventory starts to look tight," Han said. In some cases, Wirecutter has been able to coordinate with retailers to order additional inventory on the products it recommends to readers. "We know that Q4 [2021] is going to look different compared to 2020," Han said. "Despite that, we remain confident in our processes that we'll be prepared to react to any headwinds." — Sara Guaglione
What we've heard
"I'm not telling my team January as a firm date. September was a firm date."

— Media employee on their company's office-return plan
Digiday's guide to blockchain
It's easy to shrug off blockchain as yet another buzzword. But it's becoming harder and harder to ignore the big bucks that some media companies are making through the technology behind Bitcoin and NFTs.
In Digiday's blockchain guide, media editor Kayleigh Barber breaks down the basics of what blockchain is, how it works and how companies can use to spawn new revenue streams, address the third-party cookie's demise and connect with their audiences. Check out the full guide here.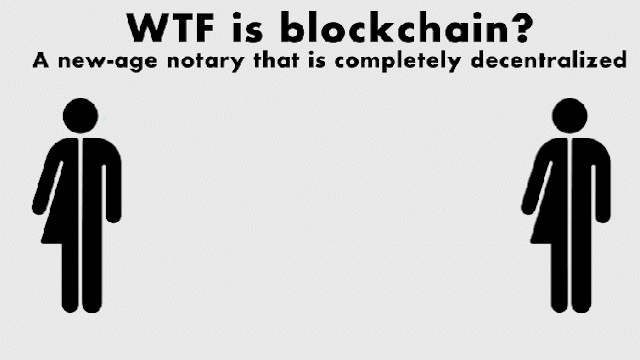 Numbers to know
61%: Percentage of publisher respondents to a Digiday Research survey that expect their affiliate commerce revenues to increase next year.
$7.2 billion: How much advertising revenue YouTube generated in the third quarter of 2021.
306 million: Number of people who use Snapchat each day.
211 million: Number of monetizable daily active users for Twitter.
2.8 billion: Number of people who use a Facebook-owned platform each day.
The podcast ad network effect
The number of companies and creators rushing into podcasting may be making it harder for show makers to strike gold through podcast ad networks.
During the third quarter of 2021, Spotify added roughly 300,000 podcasts to its platform, raising the total to 3.2 million, the company said in its earnings report released yesterday. Meanwhile, the number of podcasts in Spotify's podcast ad network has increased by 50% since the company rolled out Spotify Audience Network in February 2021. And yet more than 80% of Spotify's existing advertisers are not running ads across its podcast ad network.
Spotify's stats suggest that the amount of ad money moving into podcasting is not spreading that far across the broader podcast market but has continued to concentrate on the top crop of shows, as Axios has previously reported. One media executive said they're sensing as much. "I feel like there was this huge explosion of interest [in podcasts], and it's sort of receded a bit in terms of the buyer market and energy around podcasts," the media exec said.
Compounding matters, while podcast ad revenue is expected to reach $1 billion this year, less than 5% of that money is set to be spent programmatically, which enables advertisers to buy inventory across a broad swath of podcasts, according to the Interactive Advertising Bureau. That can put a squeeze on the revenue pool for newer and smaller podcast players, with the situation further tightening as more podcasts premiere and ad networks deal with inventory overload and potentially disproportionate advertiser demand.
Earlier this year, the media executive's company premiered a podcast hosted by an influencer with more than a million followers on social media. While the show has done "pretty well" in terms of listens, its financial performance has been more middling, according to the executive. To generate revenue from the podcast, the media company worked with a podcast ad network that provided the media company a minimum revenue guarantee and would then share any additional revenue once the network sold enough ads to meet the revenue guarantee. Months after the show's debut, though, that threshold has yet to be reached.
The minimum guarantee amount "wasn't massive, which speaks to the economics not quite being there," said the executive. — Tim Peterson
What we've covered
Publishers are seeing increases in advertiser requests around climate and sustainability coverage:
BBC, Bloomberg, Financial Times, Group Nine Media and The Economist have seen an uptick in advertiser requests for campaign and sponsorship opportunities around their solutions-based journalism.
At least half of the advertiser briefs received by BBC relate to sustainability.
Read more about publishers' climate-related advertiser interest here.
How Agnes Chu and Helen Estabrook are breaking Condé Nast Entertainment further into Hollywood:
Under Chu, CNE has hired a roster of experienced Hollywood heads to help raise the magazine publisher's profile in the film-and-TV industry.
Estabrook's charge has been to have Condé Nast's entertainment arm working more closely with its publications.
Listen to the latest Digiday Podcast episode here.
Future PLC CRO on how its proprietary 'secret weapon' can help shoppers amid upcoming chaotic holiday season:
The British media company's proprietary price comparison platform Hawk keeps track of inventory stock from retailers including Amazon, Walmart, Best Buy and Target.
Future PLC expects to top last year's nearly $1 billion in revenue it drove for affiliate partners.
Read more about Future PLC's commerce business here.
How the Federal Trade Commission is getting more aggressive:
In Kill Your Algorithm, a two-part Digiday podcast special, reporter Kate Kaye explores how the FTC is sharpening its fangs under new chairwoman Lina Khan.
The premiere episode looks at how the FTC is forcing companies to change how they collect and use people's data and even destroy their algorithms.
Listen to Kill Your Algorithm's first episode here.
What we're reading
What even are 'The Facebook Papers'?:
You've probably seen "The Facebook Papers" covered by multiple news outlets by now, but what are they and where did they come from? The AP explained that journalists from 17 national news sites in the U.S. came together to gain access to thousands of internal company documents obtained by Frances Haugen, the former Facebook product manager-turned-whistleblower. A separate consortium of European news outlets also accessed these documents.
Rolling Stone's new EIC reckons with the legacy mag's diversity issues:
Last summer, an unpublished interview glorifying the controversial rapper Tekashi69 caused some of Rolling Stone's employees of color to complain about not being consulted over that decision, according to Insider. The story was shelved, but the staffers still questioned why efforts weren't being made in having more diversity in leadership positions at the publication. This summer, however, Rolling Stone appointed its new editor-in-chief, Noah Shachtman, another white man. He is now tasked with progressing the 54-year-old title, while still navigating the diversity issue.
Axel Springer's acquisition of Politico was anything but civil:
Last week, Mathias Döpfner, CEO of Axel Springer, made his first visit to the Politico newsroom, which took place just days after The New York Times' expose on Axel Springer's übertabloid Bild's editor-in-chief Julian Reichelt. Vanity Fair reported that, in that meeting, several hot-button issues were addressed, some of which may not be typical for a CEO's first meet-and-greet with a newly acquired staff.
What Ozy was supposed to be, according to former staffer Pooja Bhatia:
Ozy Media was supposed to be a digital publication acting as a movement for change, according to its founders Carlos Watson and Samir Rao, but for eight years Ozy's staff "toiled in obscurity," wrote Bhatia for the London Review of Books. For three and a half years, Bhatia said "Watson and Rao assured us that Ozy reached millions of people a month, but the sparsity of emails from readers and the light social media engagement suggested otherwise," making her aware of deception but ultimately shocked by how outwardly it was.
What goes into building a 'meme team' at the Los Angeles Times:
Earlier this month, the L.A Times' executive editor Kevin Merida and managing editor Kimi Yoshino said they were going to invest in a "major expansion" of its audience team, which ultimately is resulting in a new team dedicated to memes. Leading that team is assistant managing editor for audience, Samantha Melbourneweaver, who will be tasked with emphasizing experimentation at the L.A. Times, and focusing on what she finds funny on the internet. In Nieman Lab's Q&A with Melbourneweaver, she revealed how she's working to grow the paper's audience of younger readers.
https://digiday.com/?p=430253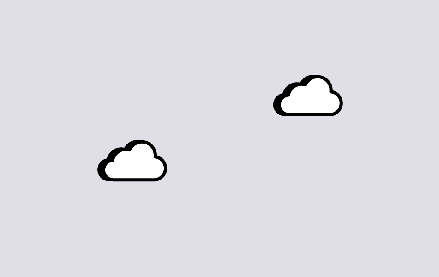 November 29, 2023 • 6 min read
Reducing carbon emissions from the digital ad ecosystem is an important priority, but various players are skeptical that much can — and is — being done to practice sustainability.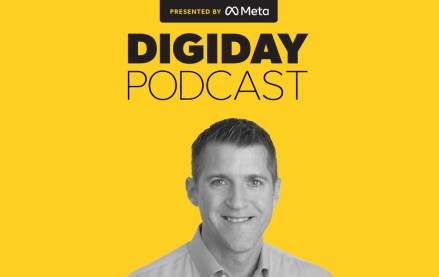 November 28, 2023 • 4 min read
Google's vp of global ads is confident that cookies will be gone from Chrome by the end of next year, despite all the challenges currently facing the ad market.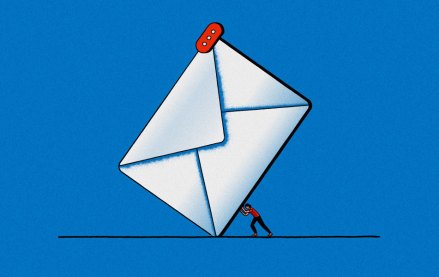 November 28, 2023 • 6 min read
Some email newsletter platforms' click-through rates are actually click-to-open rates, which are measured against the number of emails opened rather than the emails sent. But buyers seem to prefer it that way.