This Media Briefing covers the latest in media trends for Digiday+ members and is distributed over email every Thursday at 10 a.m. ET. More from the series →
In this week's Media Briefing, media editor Kayleigh Barber interviewed The Cut editor-in-chief Lindsay Peoples about the abortion guide that Vox Media-owned New York Magazine and The Cut published last month.
Cut to the core
Recurrent Ventures buys its fourth military publisher
Forbes' scuttled SPAC IPO, Substack's scuttled funding round and more
Cut to the core
The key hits:
New York Magazine and The Cut dedicated a cover story last month to an abortion guide as part of a larger package on reproductive rights and women's health.
With some advertisers viewing abortion coverage as a brand safety issue, journalism dedicated to this topic could run the risk of not having financial support.
The Cut's editor-in-chief Lindsay Peoples said service journalism for readers hasn't led to any push back from the sales team or advertisers.
Over the past couple of years, brands have become more outspoken in their marketing strategy, prioritizing brand awareness campaigns that are rooted in social impact, such as vocalizing their support of Black Lives Matter, sharing their sustainability efforts and speaking out against gun violence.
But in the month since the leak of the Supreme Court document that challenged Roe v. Wade – the 1973 ruling that gave people in all 50 states the right to an abortion – it seems that advertisers are taking a more measured approach to messaging on this topic, or staying quiet altogether.
For publishers, this could become an issue in getting the financial support needed to cover pressing issues such as abortion rights, particularly with service journalism aimed at educating people about where and how they can access this health care.
For New York Magazine and The Cut, however, the threat of brand safety did not keep their editorial teams from printing a 20-page cover story titled "This Magazine Can Help You Get An Abortion," as well as a state-by-state online directory for abortion facilities, with a multi-channel social strategy to boot. Not only that, but the publisher removed the reader revenue component of the online package by taking down the paywall on all of the stories in the guide.
Without the fear of demonetization holding her team back, The Cut's editor-in-chief Lindsay Peoples said she spearheaded the magazine's abortion guide in order to provide readers the service journalism they needed in this moment, and in doing so, did not meet any resistance from the sales team or the audience growth teams in the process. — Kayleigh Barber
Below are highlights from the conversation, which have been lightly edited and condensed for clarity.
Why was the abortion guide an important editorial package for you to work on?
One of the things that I personally wanted to do in coming back to The Cut was to do a lot more collaborations between The Cut team and the New York Magazine team, specifically on issues that have to do with inclusivity, equity and equality. The issue that we did earlier this year on 10 years since Trayvon Martin's murder was a good example of that. Back in December, we started to do a lot of brainstorms about different things that we wanted to [cover] this year and one of them was about how we can best serve our readers in the country without legal protections to abortion access.
There [were] a lot of conversations around Roe v. Wade, and then, obviously things changed with the leak of the Supreme Court draft and, for us, it felt like something that New York Magazine had already been covering the changing landscape of abortion access. We published our first guide to where and how to find abortion services back in 1972, the year before Roe v. Wade made abortion legal in all 50 states, and so it felt like that guidance was still needed [today]. We wanted to make sure to continuously be where our readers need us and that's the most important thing to me.
You mentioned that in December you identified abortion rights as being one of the topics that you wanted to focus on this year. Did you have an idea of when that package would have originally been published? Or did you already have some reporting in the works that allowed you to expedite publication of this guide?
We already had a lot of different things in the works and so then the timeline obviously got sped up as things happened in the real world. But it's something that we constantly brainstorm around and meet in the moment, and leading that conversation in culture is always my goal as an editor. So it is a juxtaposition of having to be prepared and maybe be over-prepared on some things [in order] to be of service to our readers.
To your earlier point about access to abortion being an ongoing – and an ever-changing issue – are you treating this guide like an evergreen resource, given the fact that new bills and restrictions seem to be regularly introduced across the country that could drastically change the content of this guide?
This is an evergreen resource so it's something that we're constantly talking about in the background. Our goal with this package is service journalism. We wanted this type of fearless usefulness to be part of our mission across the magazine and readers are the most important thing to me. What we do directly impacts their ability to live their lives and to have affordable, affirming health care and so, for me, it was 100% wanting to be a resource in that.
As far as the abortion tool and any criticism around that, during the initial launch of the tool, errors were brought to our attention and we quickly resolved them. We knew that there were going to be a lot of changes in the world and we would constantly have to be updating it as well. We have our own internal team of journalists and fact-checkers and individuals from legal who will be working on this diligently to ensure that the tool is actually serving our readers.
Outside of updating the directory tool or fact-checking information, are you going to be adding new content to this package beyond the initial publishing date?
We're waiting for the Supreme Court to issue a ruling, which could be late June or early July, but that is why we wanted to make this into a larger package.
[The aborition guide] actually led into the State of the Uterus package [that debuted this week] and for us, it felt like there was this fear of devastating consequences for communities to be able to access basic health care and that feels more real by the day. But [the package] also has to do with reproductive health and people feeling like they actually have the tools and resources to get what they need and women's right to health care that is affirming and affordable. We'll continue to have a lot of information on where and how to find abortion services and resources to expand coverage on gynecological care, fertility and reproductive health, birth and a lot more as well.
There is a brand safety element of the debate around abortion rights, where some advertisers don't want to be a part of the conversation. From a business standpoint, have you run into any kind of resistance from the sales team or from advertisers while creating this package?
No, [but] I think it's not really surprising if you look at the track record of my work. I think people would often describe a lot of the things that I've been passionate about covering as polarizing, [but] I think of them as fundamental rights for people and so I think whether it is talking about inclusivity, or diversity, or abortion, or gun rights and violence, all of those things are topics that shouldn't even be polarizing. These are things that we should be talking about more often, and they aren't things to be afraid of. They are things that should be on the table for all of us to be discussing.
We haven't gotten any pushback because I think that people understand that these are things that we should be confronting, and these are things that we should be talking about in order to create change.
Was there a process of needing to alert the sales team at all that this package was coming up faster than it was originally anticipated?
No, they were aware that this is something that we were working on, and I have a really great relationship with our sales team so they knew that this was happening and honestly, it's something that we were all really proud of. Everybody was on board that this was something that we felt like we needed to do. So they were totally fine with us moving it up.
From an audience perspective, how is your team getting this guide in front of women who are in the position of needing it based on the location they live in? New York City-based readers likely won't have to face the restrictions or bans to abortions as drastically as someone living in the South or Midwest. What is the awareness strategy of making sure people in areas where their rights are in severe danger can discover this guide?
[We] wanted to eliminate the paywall to make sure that these resources will be available for people, no matter if they subscribed or not. We've done a big push to share it with our subscribers via email and [have published] a lot of organic social posts. But we'll also be leveraging paid digital ads across Facebook, Instagram, etc. to amplify the package and the tool to people across the country who may not regularly engage with our content, or may think, "I haven't subscribed, so I can't access that," because we definitely wanted to make it available for anyone. We're also just exploring working with a few content creators to amplify the tool on their social platforms as well.
We are in the talking stages of figuring out how we can get this information to people who need it most or people who may not be familiar with the brand. We'll be rolling a lot of [those distribution strategies] out over the course of this year because we're waiting until a lot of the things happen over the summer, with this decision actually happening in June as well.
Pausing the paywall is not always an easy decision for publishers. Why did you feel it was necessary for this package and did you receive any pushback on that decision?
I felt passionate about it for this specific instance. I'm really passionate about people feeling equity and equality, and that that is my goal in being an editor. That felt appropriate for this specific package and we'll do it when it makes sense. Obviously, for this, it made sense as far as service journalism goes.
And no, [we didn't get pushback]. I think everyone is really just happy that we're doing important work that matters. I don't want to create work that is just part of the noise, or created just for the sake of it. And I think it's something that we're all really proud to be there for people in this moment.
What we've heard
"Google is really intensifying its own shopping areas on its search engine as opposed to pushing up more [publisher-produced commerce] articles because they want more revenue."

— Publishing executive
Recurrent Ventures buys its fourth military publisher
North Equity-owned Recurrent Ventures has acquired We Are The Mighty, a media company targeting the military community, according to the company. A Recurrent spokesperson declined to say how much the company is paying for We Are The Mighty.
We Are The Mighty will add to Recurrent's group of three other military titles, including Task & Purpose, The War Zone and MilSpouseFest. In an emailed statement, Recurrent CEO Lance Johnson said WATM's sales and content partnerships were attractive to the company. "The way this team celebrates service and produces thoughtful perspectives about our country's military community is as inspiring as it is informative, and we're proud to add that work to our portfolio," he added.
We Are The Mighty runs its website, social channels, video and events businesses as well as a media agency that works with clients like Roku, World Wrestling Entertainment and Craftsman. The eight-year-old company has eight full-time employees and is led by military veterans. All of its staff will stay onboard.
Mark Harper, We Are The Mighty's CEO and an Air Force veteran, will continue to oversee operations for the WATM team, within Recurrent's auto and military vertical, which is led by gm Jason Lepore. WATM's tentpole event "Military Influencer Conference" will remain under the purview of its founder, Army veteran Curtez Riggs, at Recurrent.
Harper told Digiday a big reason the company was interested in selling to Recurrent was to be under the same owner as Task & Purpose and The War Zone. "It was very like-minded publishers that were joining the Recurrent portfolio and starting to build up a really amazing military audience segment," he said.
Recurrent's modus operandi of acquiring small, enthusiast media brands and centralizing non-edit resources while preserving editorial departments was another big draw for WATM. The acquisition "gives us access to a whole lot of shared services behind the scenes," which will allow the team to focus on content creation and its work with advertisers, Harper said. He cited resources like SEO, operations, legal and engineering support.
Recurrent now owns 24 digital media brands, including Popular Science, Domino, JancisRobinson.com, Field & Stream and Donut Media. In March, Recurrent acquired interior design and furniture Business of Home, its first B2B title to join the portfolio.
Last month, Recurrent Ventures announced $300 million in new funding led by Blackstone Tactical Opportunities, bringing its total amount raised to more than $400 million. — Sara Guaglione
Numbers to know
£4.2 million ($5.3 million): How much audio revenue 12 publishers generated in the first quarter of 2022, a 500% increase year over year.
5%: Percentage share of NPR employees who leave the company each year, up from 2% in the past.
What we've covered
How Front Office Sports is leveling up its branded content business through educational courses:
Front Office Sports expects to generate at least $10 million in revenue this year, CEO Adam White said in the latest Digiday Podcast episode.
The sports business publication relies on advertising for 99% of its revenue.
Listen to the latest Digiday Podcast episode here.
Why eFuse is acquiring esports media business Esports.GG:
The esports tournament and infrastructure platform has acquired a media outlet to roll into its existing editorial operation.
Esports.GG launched in February 2021.
Read more about eFuse's acquisition here.
Platform stocks swing, hiring in flux, purchasing personalized tech and more:
Digiday has started publishing a weekly rundown of company deals and executive hires.
The first edition touches on Twitter-Musk, Taboola-Gravity R&D and SiriusXM-Team Coco.
Read more about the latest deals and hires here.
Bloomberg Media will debut five new podcasts with iHeartMedia this year:
iHeartMedia will market and distribute the shows for Bloomberg.
Both Bloomberg and iHeart will sell the shows' ad inventory.
Read more about Bloomberg's podcast slate here.
What we're reading
Forbes' SPAC IPO falls apart:
The special purpose acquisition company that Forbes had set to merge with in order to go public – Magnum Opus – missed its May 31 deadline to file the paperwork necessary to complete the merger, according to Axios. As of this writing, Magnum Opus had still yet to file for an extension with the U.S.'s Securities and Exchange Commission, and following Axios' report, The New York Times reported that Forbes canceled its plan to go public.
Substack scuttles funding round:
Newsletter platform Substack had been looking to raise up to $100 million in funding but has decided not to go forward with the raise, yet another sign that the media investment wave has ebbed, according to The New York Times.
Google's latest antitrust investigation:
The U.K.'s Competition and Markets Authority – which is overseeing Google's third-party cookie-replacing Privacy Sandbox program – is investigating whether Google has used its ad tech dominance to bolster its own ad tech products over competitors, according to Bloomberg.
https://digiday.com/?p=449698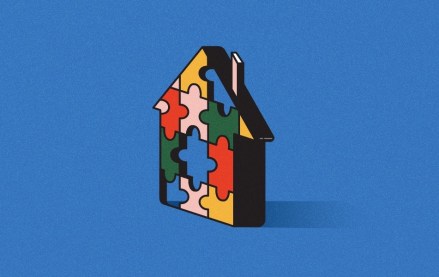 September 22, 2023 • 4 min read
Apartment Therapy's president Riva Syrop took the stage at the Digiday Publishing Summit to discuss the convergence of commerce and sponsorship revenue within its Small/Cool event.
September 22, 2023 • 4 min read
Media execs took stage at the Digiday Publishing Summit to discuss the growing importance of ROI in ad campaigns this year.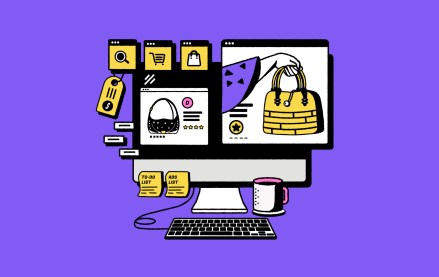 September 22, 2023 • 4 min read
CEO Satya Nadella said AI assistants will be as ubiquitous as PCs and will help users navigate across apps, operating systems and devices.