Recurrent Ventures – the next big private equity-fueled media conglomerate?
January 18, 2022 • 7 min read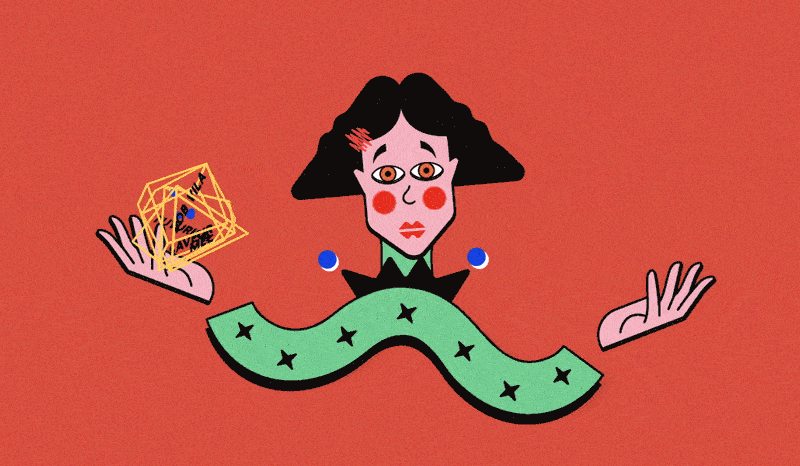 Ivy Liu
This story is part of Digiday's Masters of Uncertainty series, a look at people and companies at the center of media's defining storylines. Find the rest here.
Recurrent Ventures is starting 2022 in the middle of its coming out party.
The operating business for the media portfolio owned by North Equity has averaged acquiring a media brand per month since last summer — giving them a total of 20 — and it wants to continue that streak through the first part of this year, CEO Lance Johnson said.
Recurrent's modus operandi — acquire mostly struggling, legacy enthusiast media brands, centralize non-edit resources while preserving editorial departments — seems to be working so far. Johnson said the company tripled its revenue in 2021, and he expects a profit margin of more than 20% for the year, though he declined to share specific figures.
The progress Recurrent makes, both this year and beyond, will help answer questions that sit at the heart of key conversations in media: Can this approach scale, as Recurrent rapidly integrates new companies into the fold? And could Recurrent be reshaping the reputation of private equity's role in media by successfully boosting the growth of these digital brands?
These questions loom because money keeps flowing into media-focused private equity funds, which in turn have gotten more acquisitive. According to Preqin, a private capital and hedge fund data platform, global private equity funds (including those based in the U.S.) focused on telecoms and media raised $16.8 billion across 46 funds in 2021. The number of buyout deals by those funds grew from 28 in 2019 to 35 in 2021, and the number of add-on deals, where a private-equity or venture capital-backed portfolio company acquires a smaller company or its assets, more than doubled, from 22 in 2019 to 51 in 2021.
David Nemetz, co-founder of Bleacher Report and Inverse, sees "a lot of parallels" between Recurrent and Bustle Digital Group, which Nemetz sold Inverse to in 2019. "The holding company model…[is] kind of filling the void that was left by the more traditional publishing companies and magazine holding companies like Condé, Hearst, Meredith and Time." Those publishers were "struggling" with their business models and the transition from print to digital, meaning "they have been much more internally focused and [become] sellers more than buyers," Nemetz said.
"The expectation building amongst my peers in the digital media world is that some [private equity] players would emerge and execute some of these rollups and be a new exit path for standalone publications," he added. "They appear to have strong financial backing, which is important given the uncertain [special purpose acquisition company] market for the other major players. And their track record shows they understand how to support and grow niche media brands."
Independent up front, shared in back
When media employees find out a financial firm is their new owner, it can feel like a death knell for their publication — and for their jobs. Hedge funds like Alden Global Capital have a reputation for gobbling up local news organizations, then cutting costs and firing staff.
But Recurrent Ventures has done the opposite so far, partly because most of the titles it's acquired have little left to cut. Recurrent Ventures has 240 employees across its 20 brands, up from 100 a year ago, and Johnson wants it to get to 300 by early this year. Some of that headcount growth has come from boosting brands in its portfolio — BobVila.com, now 40 employees, had just four when Recurrent acquired the brand — though much of it will be driven by continued acquisition of small titles.
"200 people on 19 brands is a very tiny staff," said Ava Seave, principal at consulting firm Quantum Media.
Recurrent Ventures seems to be able to get away with running a lean team thanks to its pooled resources: when it picks up a digital brand, it leaves that brand's editorial and audience teams alone, then beefs its other divisions up with its centralized sales team, tech platform, marketing, product and engineering, HR, SEO and commerce. "We have shared services where it makes sense," Johnson said.
Sharing those resources fits Recurrent's present revenue streams: programmatic advertising, direct advertising and affiliate commerce, which each represents about a third of the business, according to Johnson.
In Seave's view, the approach reflects the cyclical restructuring of traditional media companies that operate legacy titles with brand value but suffering businesses. The titles get consolidated under an owner, then sold off piece by piece to operate independently or by smaller owners, and then are scooped up by another parent company.
Being able to share resources via unified teams "is what [Recurrent] should have done," Seave said. She likened this model to the efforts made by megapublishers, such as the former Time Inc., trying to pull older brands into a digital future, or Condé Nast consolidating global teams to cut costs.
"Any company should be run as efficiently as possible. The fact that [at Recurrent] it's PE money makes no difference at all," Seave said. "To try as much as possible to make the fixed costs [at the company] as low as possible to be reimbursed for the investment — that's absolutely normal," Seave said.
In May, Recurrent hired a chief revenue officer, Matt Young, who helped build a centralized sales organization using its titles' existing sellers; Task & Purpose, Bonnier's titles and Domino all had existing direct sales teams when they were acquired, and they now work across Recurrent's other brands — Donut's sales team will be integrated in 2022.
That centralization helped Recurrent nab direct deals with large advertisers including Verizon, Continental, CB2 and Crate & Kids; direct ad sales revenue "nearly doubled" year over year, Young said.
Scott Mulqueen was hired in July to run the company's programmatic ad stack, and has since signed up a number of new exchange and SSP partners, leading to about a 30% RPM increase since he started.
Building better scale in select verticals — Recurrent operates brands in the automotive, military and defense, home and garden, science, outdoor and lifestyle space — makes Recurrent a more attractive place for advertisers to spend money, ad buyers said.
"Partners prefer going to one publisher with multiple verticals," said Ashley Karim-Kincey, vp of media at the agency Dagger. "Recurrent is doing just that. It's been paying attention to market needs and adjusting its offerings accordingly."
Over time, Johnson wants advertising to make up less than 50% of Recurrent's revenue — "Having been in the media business, where the advertising market deteriorated very quickly, we don't want to depend on advertising," Johnson said.
In 2022, he's focused on growing subscriptions and memberships (which currently make up about 10% of the company's revenue), as well as merchandise, events and product licensing.
Here, again, the company has resources to work with: JancisRobinson.com, Domino, Field & Stream, Outdoor Life and Popular Science all came with existing subscriptions businesses. Though Recurrent Ventures declined to share how many subscribers it has in total, Johnson said he will roll out more subscriptions with different tiers at the company, such as access to exclusive content or merchandise, and in-person events.
The challenges of a buying binge
There are "inherent risks" with Recurrent's pace of acquisitions, both already made and planned, Nemetz said. It's a "big logistical challenge to integrate those new companies that quickly."
When asked about these challenges, Johnson cited virtual events, monthly meetings held by the audience division, quarterly all-hands meetings and lunch and learns as ways to help bring employees together while working remotely. The company is headquartered in Miami, with hubs in New York City and San Francisco, but employees live around the country.
"We have the challenges you would expect when scaling a business rapidly, but they're good challenges and when you solve it, it means positive outcomes," Young said, referring to bringing companies and new staff together under one roof. Kane Russell joined Recurrent in March as vp of integration and is responsible for making sure incoming brands connect with Recurrent's shared service teams, a spokesperson said. The process takes several months.
"The biggest benefit" of being attached to North Equity is that the firm is "entirely focused on acquisitions and fundraising," Young said, so that "the executive team can focus on running the business, make it as profitable as possible, and make it a great place for employees to work — and we don't have to worry about fundraising or deal-raising."
While Recurrent could appeal to marketers "looking for a one-stop-shop for niche audience segments," its ability to compete with other companies "really depends on how Recurrent packages its catalog offerings and if the value proposition for each category is clearly defined before going to market," Karim-Kincey said.
Seave from Quantum Media agrees: "My assumption looking at this is [Recurrent] thinks they are experts in media — they are fixing the balance sheet so it works for them, and are using expertise across their different brands." For both selling advertising or enabling SEO across brands in a large portfolio, that expertise "matters," she said.
https://digiday.com/?p=437118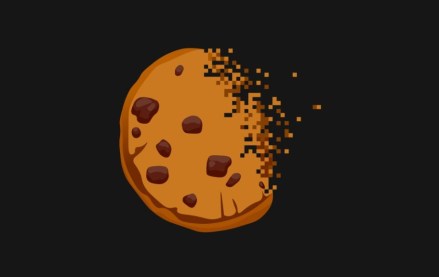 September 25, 2023 • 1 min read
During the Digiday Publishing Summit, execs from companies including Condé Nast, Dotdash Meredith and Thomson Reuters assessed the industry's readiness.
September 25, 2023 • 5 min read
Publishing executives shared their honest and unfettered opinions on the rise of generative artificial intelligence technology and its impact on traffic, IP protections, content production and jobs at the Digiday Publishing Summit last week.
September 25, 2023 • 5 min read
Here is A sampling of other AI-related news from last week.