'The math is wrong': Publishers grumble about Google's ad targeting research
September 3, 2019 • 4 min read
•
•
Google's recent research showing that publishers stand to lose 52% of programmatic ad revenue if they can't use third-party cookie ad targeting has gone down like a lead balloon with some major publishers.
On Aug. 22, Google released a string of blog posts relating to its plans around tightening data privacy. Among them was a set of research results conducted using data from 500 global publishers that run programmatic ads via Google Ad Manager. The results stated that when cookies aren't used for ad targeting, publishers lose an average 52% of programmatic ad revenue, while for news publishers that's even higher at 62%, according to Google.
The clear implication was to take a swipe at Apple's Safari browser anti-tracking update, Intelligent Tracking Prevention, which has had multiple iterations since its 2017 debut to stamp out workarounds.
In general, publishers have agreed that those figures are pretty much in line with the average revenue losses they had seen as a result of Apple's initial anti-tracking changes. However, several major publishers have also stressed that the figures have been taken out of context and used as a weapon to further Google's own cause.
"The application of the math is wrong," said an executive at a major publisher who spoke on condition of anonymity. "If we have $1 billion in total ads, of which 20% is spent in cookie-less environments, then removing cookies everywhere should result in $1 billion being spent equally across all browsers. Not as Google indicates — only having $400,000,000 left," said the same executive.
Other major publishers were in agreement, adding that although the estimated revenue loss from Apple Safari cookies had dropped to similar levels, that revenue hasn't simply disappeared from publishers' coffers.
"We didn't like the fact Google positioned information they took from one place and used it for a different scenario — you can still monetize those audiences on Google Chrome for instance [rather than Apple Safari] — the money has been redistributed," said another executive at a major publisher. "There was some internal uproar over that."
Other publishers took to developer forums like GitHub to voice their frustration over the way the figures were used.
Google maintained in its report that the results were aggregated, and therefore there will be a variation of results depending on the publisher, country, vertical and other factors. It cited two other reports that were in sync with its own findings: "Consumer Privacy Choice in Online Advertising: Who Opts Out and at What Cost to Industry?" and "An Empirical Analysis of the Value of Information Sharing in the Market for Online Content."
"Our study evaluated how the presence or absence of a cookie affects programmatic revenue," said a Google spokesperson. "Our findings resemble those of two independent studies that also used exchange data to reach similar conclusions. We have made our methodology public and invite further study and honest dialogue around this question, to sustain access to free content on the web."
In some cases, Google's announcement did more to rekindle fury over Apple's treatment of publishers than ignite new frustrations with Google. "Apple are quite happy to cause serious damage to publishers and the advertising ecosystem regarding us as acceptable collateral damage," said a publisher who requested anonymity.
Moreover, although several major publishers agree that the revenue-loss results have been misapplied, the fundamental warning Google has made about cookies is on point.
"The exact match of figures to the real-world might be shaky, but they [Google] are not wrong that the death of the cookie could represent real trouble for the publisher," said an executive at a major publisher.
The anti-tracking policies of browsers Apple, Firefox and Brave, combined with the tighter data privacy regulations like the General Data Protection Regulation and California Consumer Privacy Act, have added a sense of urgency to the quest for effective ad targeting methods that don't rely on third-party cookies. For publishers and media agencies, that has meant a push toward developing next-gen contextual targeting techniques which don't rely on personal data so won't risk falling foul of GDPR and won't be penalized by browser changes.
There is much talk in publisher, and ad tech circles, about the development of standardized IDs that aren't reliant on third-party cookies but can be used at scale. But a viable, independent product contender is yet to emerge.
For others, Google's recent positioning around the removal of third-party cookies being detrimental to publishers has given cause for hope that the tech titan doesn't plan to follow suit and introduce default cookie-blocking as Apple has. In May, Google quelled a major industry fear that it would blanket-block cookies by instead revealing plans to give consumers a choice over whether they want to block third-party cookies used for ad targeting or not. But many publishers remain edgy that more features may be added later on that could hurt publishers, as Google continues its conservative approach to data protection law compliance.
"The bigger concern is still how Chrome will implement cookie-blocking for users," said an ad ops executive at a publisher. The hope is that by publishing the revenue-loss research Google intends to still allow cookie-tracking and therefore publishers' audience-targeting campaigns won't be severely hit, added the same exec. "But we're all at Google's mercy on this, so until they announce it, all we can do is speculate," they added.
https://digiday.com/?p=345018
October 2, 2023 • 1 min read
•
•
The publishers who attended DPS were focused on the potential upsides of applying the technology to their operations while guarding against the downsides.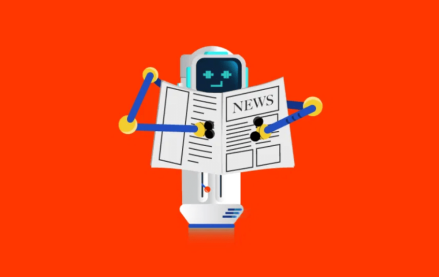 October 2, 2023 • 4 min read
•
•
Now that ChatGPT users can surf the internet for information, some publishers are reconsidering the weight of the issue.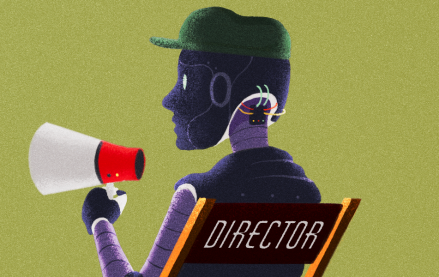 October 2, 2023 • 5 min read
•
•
As Meta makes celebrity-like chatbots, ChatGPT learned to "hear," "see" and "speak" while Spotify is piloting AI-translated podcasts.