'It's a balancing act': Media buyers want contextual targeting features to evolve further
July 4, 2019 • 5 min read
•
•
Data-driven media buying may soon look very different, thanks in large part to the heady cocktail of tighter data-privacy regulation and anti-tracking changes made by browsers. For that reason, several agencies are starting to look at ways they can push contextual targeting beyond its current capabilities.
The goal: to explore ways that contextual targeting can be applied in a way that doesn't dumb down what has been achieved from acute audience targeting tactics used for addressable media, like behavioral advertising. But doing so in a way that avoids the risk of falling foul of data protection law or being at the mercy of any future anti-tracking changes from browsers.
"That's the balancing act we're looking to master," said Ryan Storrar, svp and head of media activation for EMEA at Essence. "We're looking to the future, and context is becoming a more important currency. The assumption is that contextual targeting will become increasingly important in a world where user-level data has been reduced."
Contextual targeting is centered on the environment in which an ad appears, rather than individuals' inferred intent to purchase an item, or click on an ad or content based on their former, online behavioral patterns. Naturally, media agency expectations for how contextual targeting performs today, are far higher than they were at its origin. Today, media agencies want to pick up signals that delve beyond the individual site and page information or categories of sites, into the tone in which an article is written in, the words themselves and images on a page, or perhaps even a specific paragraph.
"The breadth of opportunity now is far higher for contextual targeting [tracking] opportunities," said Matt McIntyre, head of programmatic, EMEA for Essence. "But there isn't a very structured way to know what type of information we will get in order to reach a decision based on what the context is."
In order to achieve that, Essence has experimented with machine learning to crawl pages for more acute contextual targeting signals which pick up individual words, tone and images on pages.
For other agencies, the onus is on publishers and contextual-targeting vendors to develop their contextual targeting features in a way that can help media buyers achieve the scale needed for campaigns if they're to invest further.
"In light of GDPR and cookie deletion, there has been more of a spend increase toward contextual targeting," said Samir Shah, managing partner, data, technology and programmatic, at Zenith. "But unfortunately some of this contextual-targeting tech hasn't had enough investment given to it, as so much focus has been on audience-based approaches."
Contextual targeting has always had a place on media plans. But many believe it was neglected until the concern around GDPR enforcement last year, prompted agencies to re-prioritize it. Publishers have enjoyed the upswing in interest around contextual targeting, particularly because they can pitch it as a bullet-proof brand safe environment for risk-averse advertisers. But, they too, could do more to evolve their offerings, according to agencies.
"Everyone stopped talking about contextual technology for a while, it only works if implemented on-page and on-site," added Shah. "So it was kind of forgotten about as a solution by publishers, and the growth of where the technology was implemented had stagnated. That creates a scalability issue."
Speed, or lack thereof, is another challenge. The speed at which pages can be classified by any type of contextual data provider varies wildly. Some vendors allow agencies to contextually target by keyword — a useful feature for agencies need to avoid brand-safety issues. But if there is a breaking-news article that an agency needs to deliver against contextually, it may not be identified quickly enough by contextual providers, according to other agency sources.
One of contextual targeting's biggest drawbacks, however, is that it is relevant to a specific moment in time: the moment a person spends with a piece of content or on a page. That can create headaches for media agencies accustomed to analyzing consumer behavioral patterns across the web.
That's partly why GroupM has focused more on increasing investment in scaling campaigns that aren't powered by third-party cookies, rather than contextual targeting per se. "It is a single moment of content consumption for a single moment in time," said Richard Lloyd, chief data officer at GroupM UK. "You may infer something about them that if you looked at a broader context, would show you have jumped to conclusions."
There are ways that the media-buying arm can accurately identify the right kind of data that relies on first-party or login publisher data. "The recent changes announced by the browsers make things a lot more complicated," said Lloyd. That said, in future Lloyd admitted that contextual targeting could become a far more important form of ad targeting in the future.
"We're in somewhat of a tricky position as an industry," he said. "We're participating in a game of cat and mouse where we work with the capabilities available today and will continue to until they are removed by browsers or by regulators and ICO [GDPR] enforcement." But that short-term mindset may create challenges later on when certain go-to audience targeting tactics are eroded, should the ICO decide to clamp down on its GDPR enforcement, he said.
He added that the ICO's warning shot to ad tech on June 20 has put the entire industry on notice: "This forces us to acknowledge the fact that the way we approached GDPR as an industry, which resulted in a major change in how we operated, wasn't a safe, sustainable approach."
https://digiday.com/?p=339884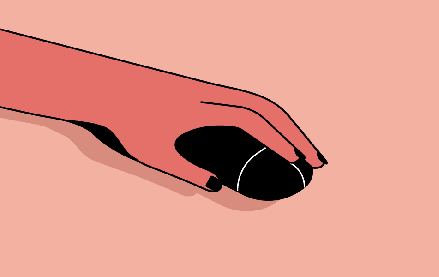 December 1, 2023 • 3 min read
People claim that the role of chief diversity officer is vanishing. However, AI is booming, and the CDO can help ensure responsible AI.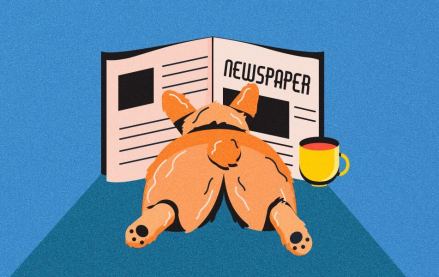 November 30, 2023 • 4 min read
Digiday+ Research found that publishers' programmatic ad revenue didn't quite live up to expectations this year, but they still see it as a growth area.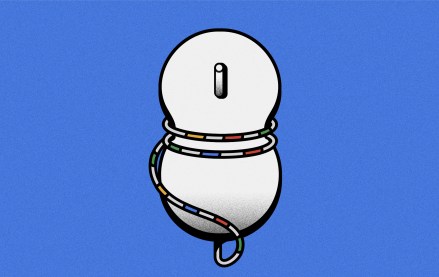 November 30, 2023 • 13 min read
For a couple of publishers, referrals from Google are down upwards of 60%.