Local digital news publishers are ignoring display revenue
January 3, 2018 • 4 min read
•
•
Publishers will enter 2018 more focused than ever on diversifying their revenue streams away from display advertising. For many digital local news publishers, which have been hit the hardest as ad dollars moved to Google and Facebook, that shift is already underway as they eschew display advertising to focus on branded content and consumer revenue.
The Charlotte Agenda does not sell display ads on its site. Instead, it lets advertisers sponsor sections of its site. WhereBy.Us, a Knight Foundation-funded startup that runs The New Tropic in Miami and The Evergrey in Seattle, gets most of its revenue from branded content and $60-per-year memberships. California Sun, a newsletter startup created in November by former New York Times and Washington Post reporter Mike McPhate, plans to make money by selling subscriptions.
Display ads are hardly a growth area in digital media, with most of the digital ad pie going to Google and Facebook. But the market is even tougher for local media, as evidenced by the closure of Gothamist and DNAinfo and Spirited Media's pivot to memberships, that some are just ignoring it.
"We don't sell that stuff because other people are better at it," Charlotte Agenda founder Ted Williams said. "You need to have really integrated advertising that makes sense. We continue to attract really good clients that need good brand advertising."
Most local ad spending in the United States is going to traditional ad formats like direct mail and local TV advertising, according to BIA/Kelsey data. But advertiser demand for contextual relevance offered by a publisher websites has dried up as ad dollars have gone programmatic.
"Two years ago, we were doing almost exclusively direct site buys," said Jason Tabling, svp of digital at BrandMuscle, a local agency that helps national brands including Allstate and T-Mobile allocate their local brand budgets. "Today, it's all programmatic. We're looking for behavior, not sites."
Even small businesses that used to be local media's bread and butter are losing interest in direct buys with publishers. When BKLYNer, an award-winning digital publisher that covers several neighborhoods in Brooklyn, saw many of its advertisers shift their budgets toward the duopoly, it was forced to launch an emergency membership campaign in December to avoid going out of business. "It's not that we couldn't get ads," BKLYNer founder Liena Zagare said. "It's that we need a more predictable stream of revenue to make payroll."
Some local news publishers have plugged into ad networks like Nucleus, a joint venture from Gannett, Tribune, McClatchy and Hearst, or platforms like the one that local publisher Patch offers, which offers local publishers the chance to be part of a scale play that demands advertisers commit to certain spending minimums.
Increasingly, local publishers are selling non-display ad formats, though. At Whereby.Us, that includes paid placement in local events calendars, native ads in newsletters and co-branded events along with custom content that runs on multiple platforms.
Rather than trying to compete with national publishers with large branded content studios, Whereby polls its audiences and segments them based on their interests and behaviors, then tries to sell advertising based on those interests. It worked with the Miami-Dade County Department of Transportation on a multimedia series about public transit in Miami in 2016, for example, on a campaign that remains ongoing.
"The advertising model is disconnected from the value proposition of media, especially when it's local," said Whereby co-founder Chris Sopher. "The key is not, 'How many people do you have?' It's, 'What are they doing, how do they spend their time?', and solving for that."
Consumer revenue is another area of focus for local publishers. Consumer revenue represents 10 percent of Whereby's revenue, and Sopher said he expects that to triple in the next couple years as Whereby identifies more services and programs to offer to members.
The Charlotte Agenda has just under 900 members paying $60 per year for coupons and other perks, including the chance to contribute to a monthly op-ed that Agenda staffers write after talking to them about a key local issue.
Not everyone sees reader revenue as a viable option for local publishers. "Some folks in the market are centrally focused on subscriptions, but I tend to believe that's a really hard thing to do," said Jed Williams, chief innovation officer at the Local Media Association. "You have to have really exclusive, really valuable content, and an incredibly tight relationship with your audience."
https://digiday.com/?p=269183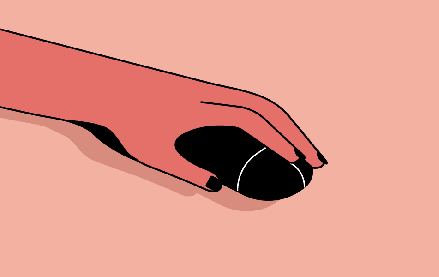 December 1, 2023 • 3 min read
People claim that the role of chief diversity officer is vanishing. However, AI is booming, and the CDO can help ensure responsible AI.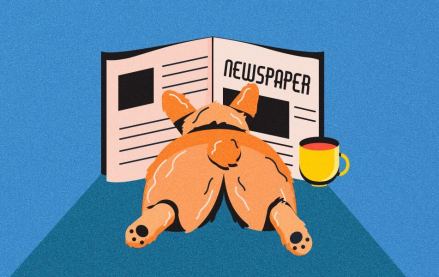 November 30, 2023 • 4 min read
Digiday+ Research found that publishers' programmatic ad revenue didn't quite live up to expectations this year, but they still see it as a growth area.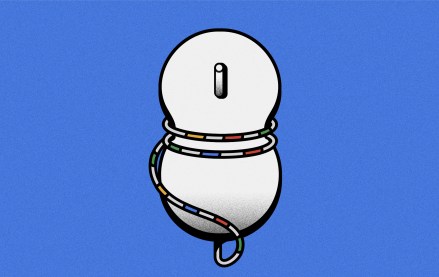 November 30, 2023 • 13 min read
For a couple of publishers, referrals from Google are down upwards of 60%.