The Information is testing a subscription bundle with Bloomberg Media
February 19, 2020 • 4 min read
The Information and Bloomberg Media are the next set of publishers to test out a digital subscription bundling model.
The two publishers have come together to offer a $499 one-year subscription to both Bloomberg.com and TheInformation.com, which will allow readers to access all paywalled content, as well as provide access to The Information's new app, monthly video calls, events and a subscriber-only Slack channel, and Bloomberg's subscriber newsletters, Bloomberg TV live streams and podcast.
The Information is currently priced at $399 for an annual subscription and Bloomberg's digital subscription product costs $415 for one year. With the bundle — priced at $499 — subscribers will save $315. Those who already subscribe to The Information on a monthly basis are able to upgrade their subscriptions to include Bloomberg, with that capability coming later for annual subscribers.
Jessica Lessin, editor-in-chief of The Information, declined to share the company's total number of subscribers. She said that its sizable audience enables The Information to leverage a mutually beneficial relationship between it and Bloomberg. According to Comscore, The Information had 103,000 unique visitors in December, compared to Bloomberg, which saw over 26 million unique visitors that same month.
Lessin said revenues from the bundle will be split 50-50 between The Information and Bloomberg. Under the partnership, even if one publisher brings in more subscribers than the others, the two companies will split revenue down the middle at the end of an agreed upon period.
Essentially, this acts as a promotion for both Bloomberg and The Information. Because the publishers' have similar price points and the promotion expires after the first year, this could theoretically leave both companies with a healthy list of subscribers who they will then auto-renew into a full-priced membership.
After the first year subscription has passed, Lessin said that both publications will individually decide how to charge subscribers for the following year, though she said she plans to charge The Information's subscribers the standard rate for a membership once the promotion ends. According to Bloomberg's site, the publisher will also charge its standard rate for an annual subscription post-promotion.
"The only players looking to aggregate news have been Apple, Facebook and Google," said Lessin. "It's bizarre that we've ceded this power to the tech companies," she added, continuing that she sees an opportunity for publishers to take some of the power back and "work together to expand the audience for quality journalism."
"If you look at the sort of stakes in covering the largest tech companies, the journalism industry is understaffed for the number stories that need to be covered. We need everyone to be successful," she said, adding that a bundling model like this will help to support journalism in this space, rather than igniting competition.
Lessin said that she is in conversations with a "number of publishers" to explore this model further, though plans for additional bundles have yet to be announced.
Lessin said that the company is profitable with approximately 80% or higher of its annual revenue coming from its subscription business. Within that, she said that most of the subscriptions — north of 80% — are from individual subscribers. The remaining 20% or so subscriptions come from the business-to-business model that Lessin said her team recently launched and is looking to build out this year.
The business-to-business model experienced 150% increase in revenue in 2019 and currently features a seat-based group sale offering for companies. This year, it will also include specialized vertical products (the first one will be for investors).
The other portion of The Information's revenue, according to Lessin, comes from its events sponsorship business. Since launching in 2013, the company has had 70 sponsors and last year, it hosted close to a dozen events.
Matt Skibinski, reader revenue advisor for The Lenfest Institute, said "bundles are a way to experiment with the [aggregation] model in a lower stakes way," continuing that it gives the publisher more control over its content and its interactions with the reader. "If I were a publisher, I would be very reluctant to sacrifice my direct relationship with the reader in any way, so things like Apple News + may be worth it economically, but I'd be wary of the long term effects" on readership.
Skibinski added, however, that "in general, there are not a lot of examples of this kind of cross [promotion] or package deals working well for publishers. It's hard to find the right product." As for "potential pitfalls," he said that  readers who are loyal enough to one brand to pay for a high price point subscription, likely enjoy experiencing that content within the environment of that brand.
https://digiday.com/?p=359792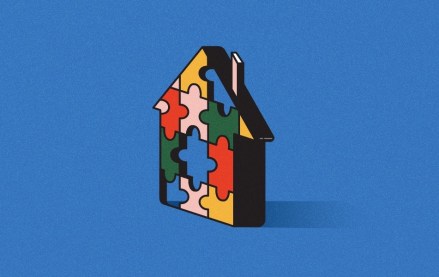 September 22, 2023 • 4 min read
Apartment Therapy's president Riva Syrop took the stage at the Digiday Publishing Summit to discuss the convergence of commerce and sponsorship revenue within its Small/Cool event.
September 22, 2023 • 4 min read
Media execs took stage at the Digiday Publishing Summit to discuss the growing importance of ROI in ad campaigns this year.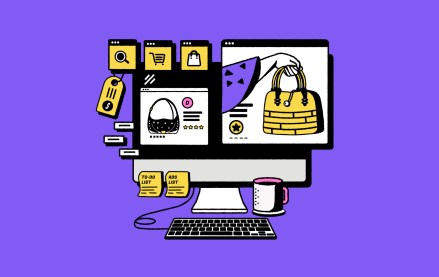 September 22, 2023 • 4 min read
CEO Satya Nadella said AI assistants will be as ubiquitous as PCs and will help users navigate across apps, operating systems and devices.